They're the latest flower novelties and yes, they're here! The most recent spray alstroemeria varieties Charmelia Blanca and Charmelia Purplex have made a touchdown in the flower market and they are quickly becoming a rapid eye-catcher for many.
Introducing Two New Charmelias
A round of applause for the most recent and significant accomplishment of grower Together2Grow, member of Decorum and breeder Royal Van Zanten. They have introduced two new gorgeous charmelia varieties: Charmelia Blanca and Charmelia Purplex, making them the latest additions to the Charmelia assortment. The new variants are a deserving complement to the popular range with their vivid colors. These two novelties can be described as striking, bold, flaming, and evocative for any eye who sees them. Here's everything you need to know about the two latest spray alstro wonders.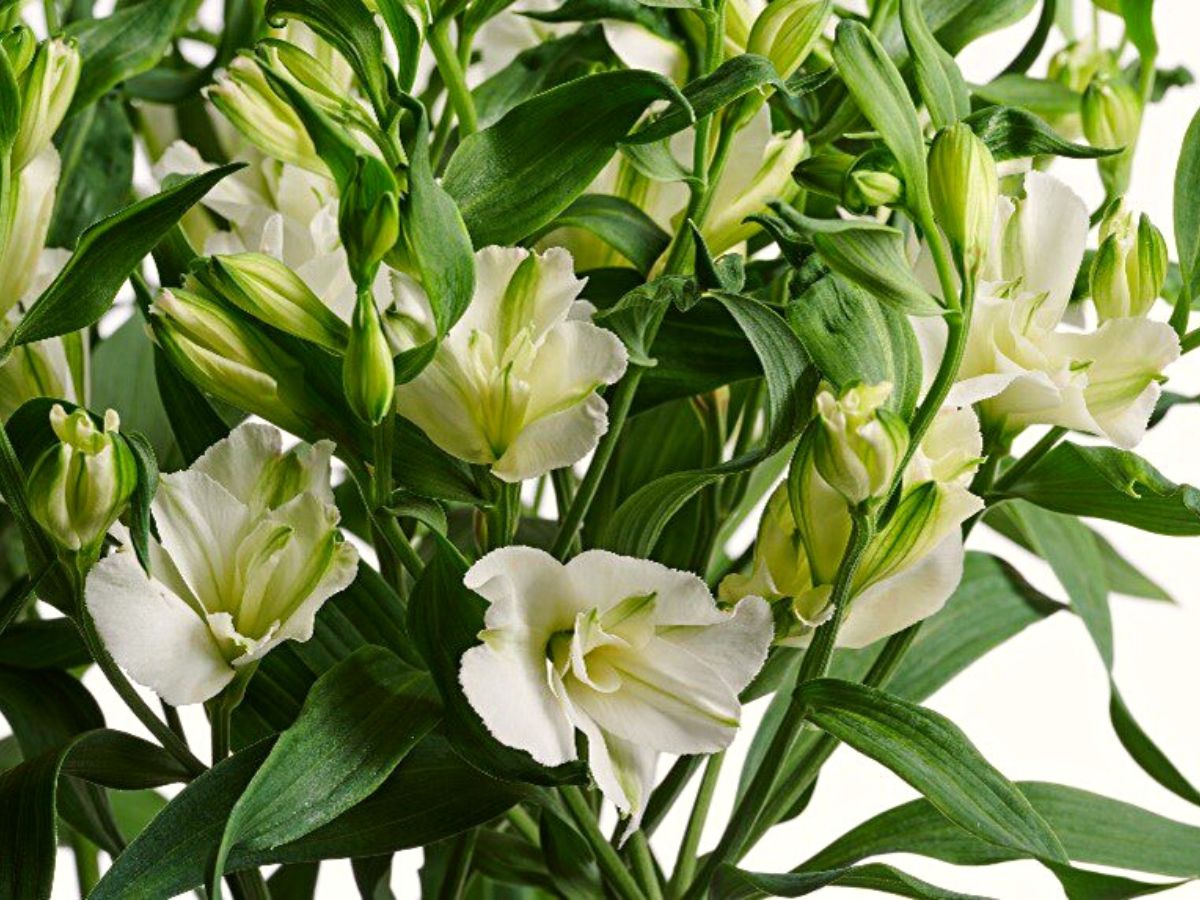 Lovely Color Additions to the Charmelia Assortment
Charmelia Blanca and Charmelia Purplex are two new varieties that have been bred and grown with a great deal of love, care, and attention. If you were already an alstroemeria fan or familiar with the Charmelia varieties, wait until you see both of these novelties. They are to die for!
Not only because of the two spectacular colors to choose from depending on your taste but also because of the delicate shape these flowers exuberate. The Charmelia Blanca is for those who prefer a more classy and elegant look to their flowers, while the Charmelia Purplex is more daring, and evokes a stronger look. Time to meet them!

Charmelia Blanca
The crystal pure white color of Charmelia Blanca makes it stand out of the crowd, as do its lovely branches. Blanca works wonderfully as a single flower as well as in a flower bouquet. The gorgeousness this variety adds to flower arrangements is like no other. This novelty portrays alstroemeria fineness in an angelical white color.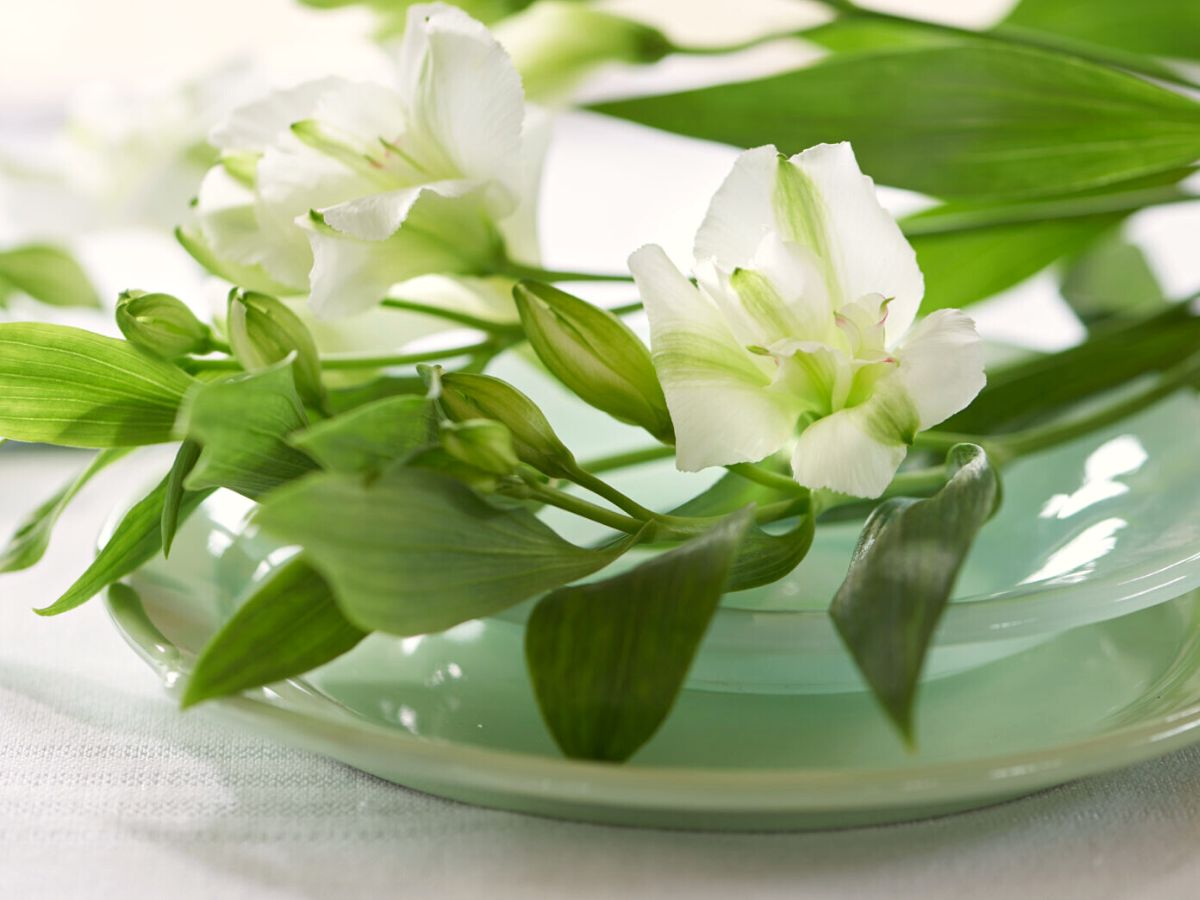 Charmelia Purplex
Within the Charmelia collection's color range, a purple alstroemeria was still absent, but luckily, it has now landed in the spray alstroemeria world for you to thoroughly enjoy. The wait is over because Charmelia Purplex has shown up in the flower market, causing an eye-opening reaction.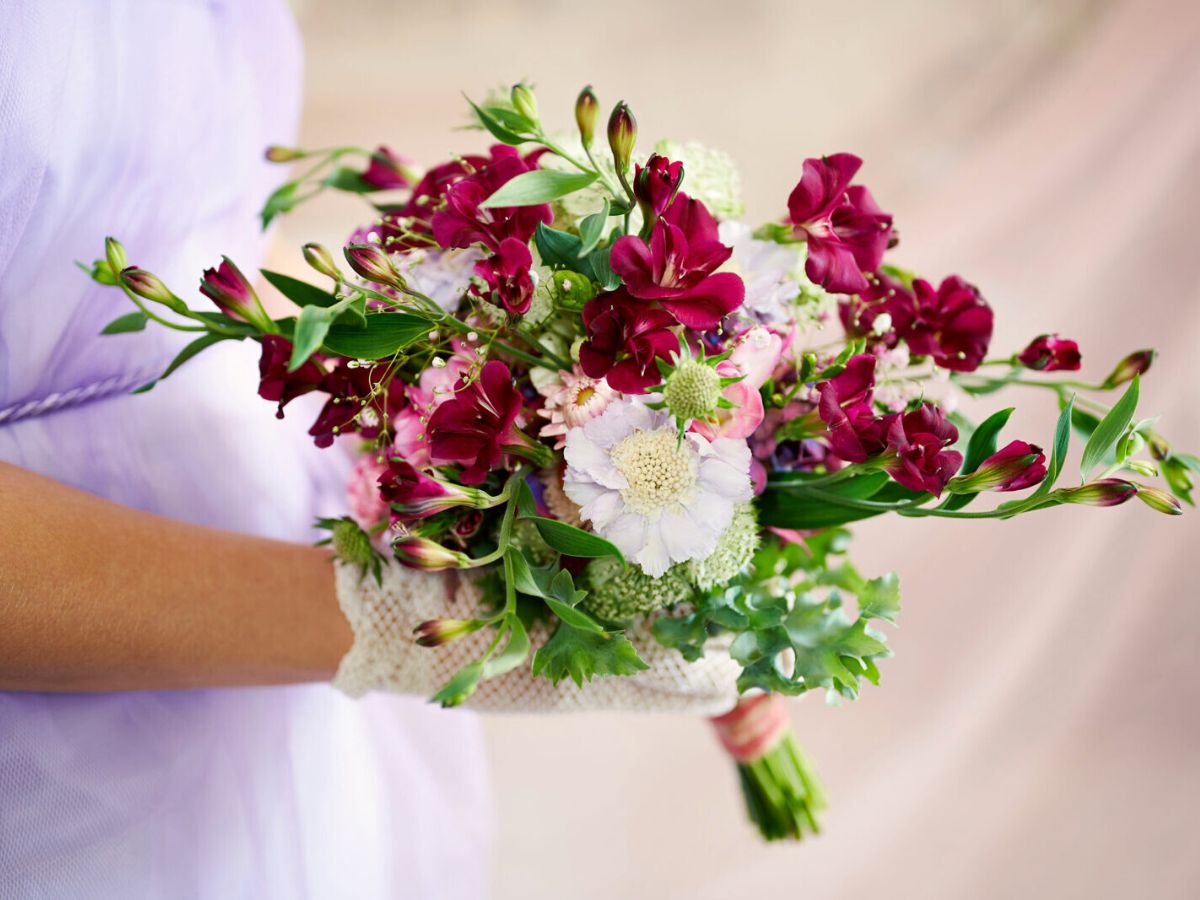 A 'purple shower' of floral splendor is produced by Charmelia Purplex, which has at least twenty blossoms per branch. Both novelties share the same strong traits as the present Charmelia varieties: abundant flowering and an especially extended vase life of up to three weeks. Consequently, Charmelia Purplex and Charmelia Blanca will be very well known for providing long-lasting floral pleasure to everyone!
Charmelia Blanca and Charmelia Purplex Are Now Available
Are you ready to get your hands on these stunners? The most recent news shares that Charmelia Blanca and Charmelia Purplex, just like the complete Charmelia assortment, are available year-round and are supplied under the Decorum label.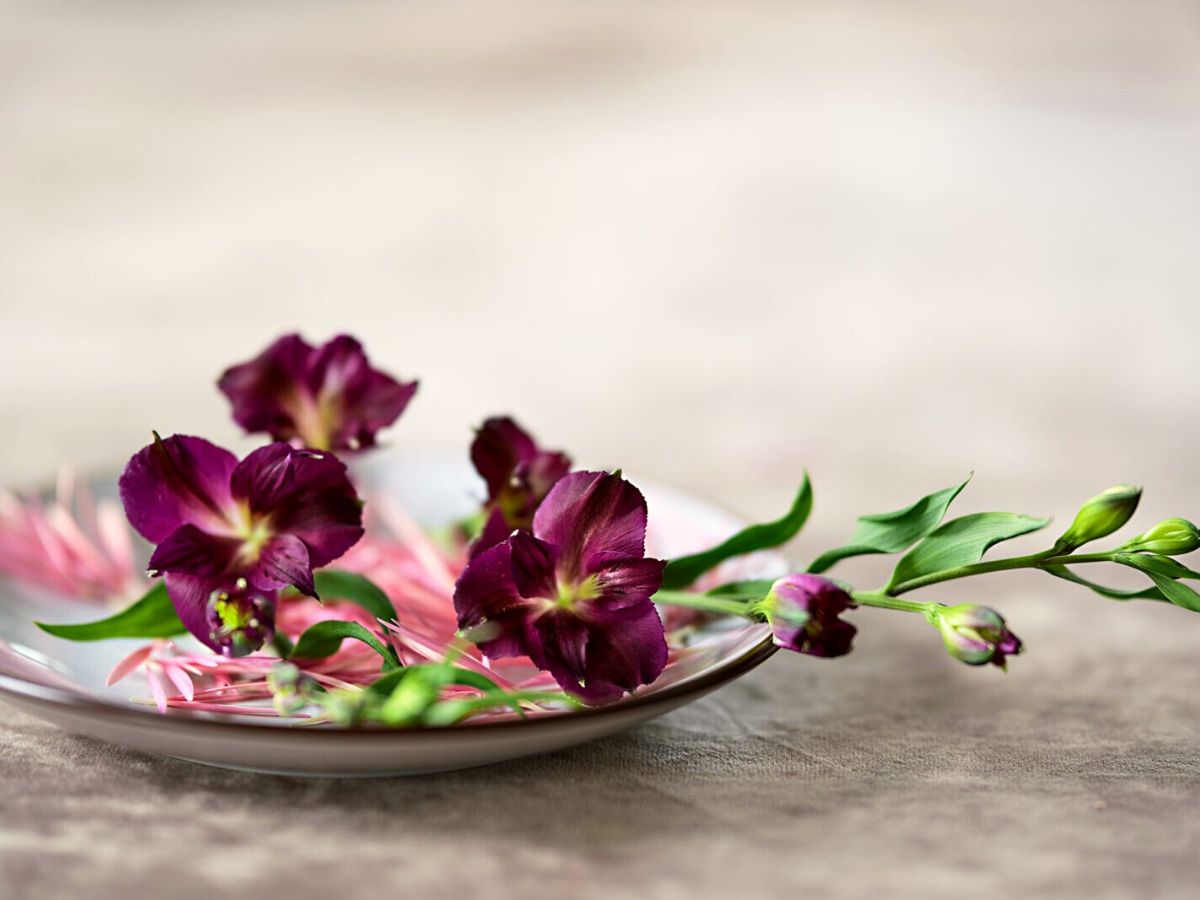 Everlasting Beauty of Charmelia
Why is the Charmelia alstroemeria assortment so special? Here are all the reasons. Charmelia is a strong, exclusive, and unique spray alstroemeria, often also called florinca. The numerous branches allow the flowers to climb upward in a fountain shape with a large flower head. It is therefore refined, feminine, and ageless. Beautiful, open flowers on the Charmelia allow buyers and sellers to see the exact color right away.
The Charmelia series is being developed with the full support of breeder Royal Van Zanten. There are now six types in the collection: Charmelia Blanca, Charmelia Yellow, Charmelia Pink, Charmelia Blush, Charmelia White, and Charmelia Purplex.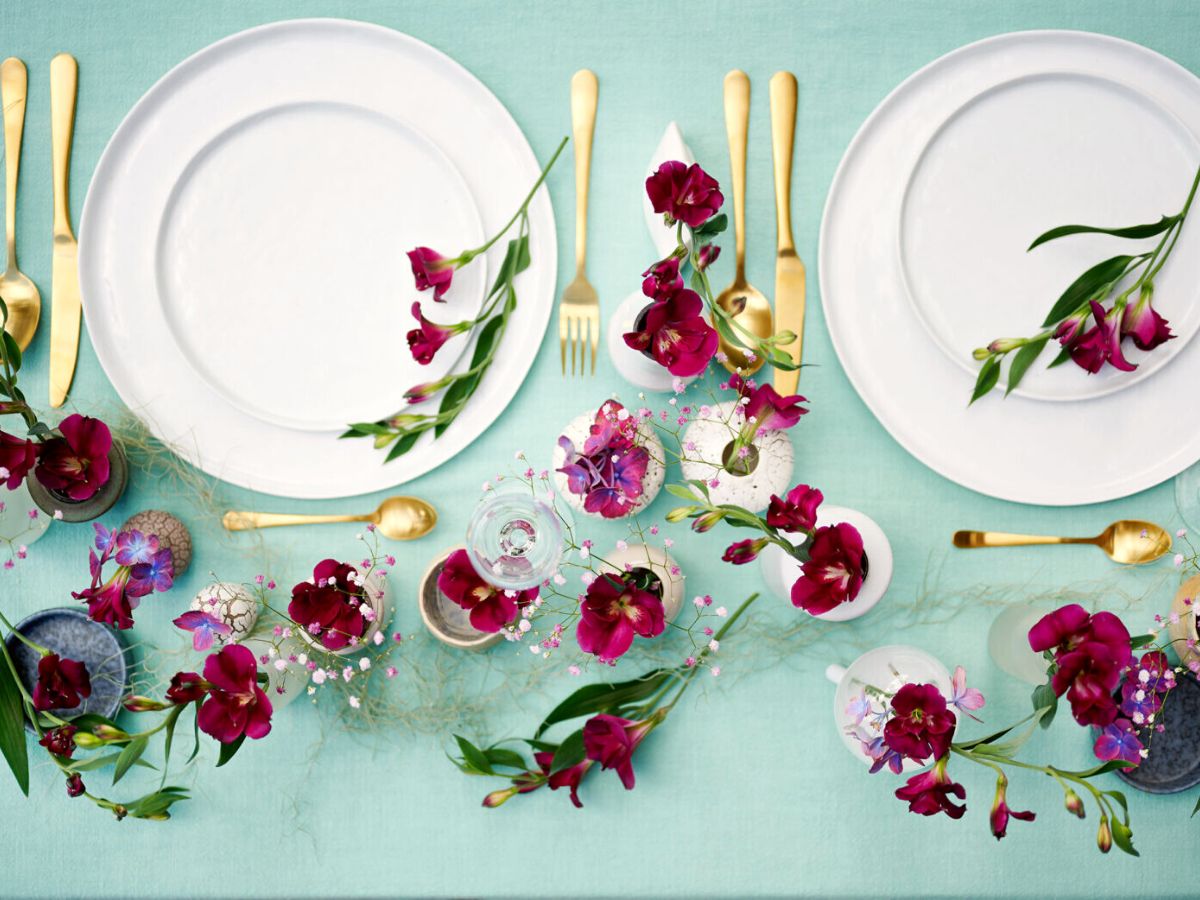 Making your next alstroemeria choice can be hard, but how about starting your flower journey with the newest novelties? They will surely make you gasp with their perfection and will begin to invade every corner of your home.

Photos by Royal Van Zanten.