Gone are the days of gray walls and rows of cubicles. Some of the most successful companies in the world are incorporating indoor plants into their office layouts. With most employees going back to work at their offices again, it's great if post-pandemic offices can feel more inviting to welcome employees back to their desks away from home.
Returning to a Green Office Space
Going back to the 'normal' work environment at the office can feel exciting and strange. Plants can help in this matter and optimize a friendly, welcome interior. But what exactly does an optimal space look like?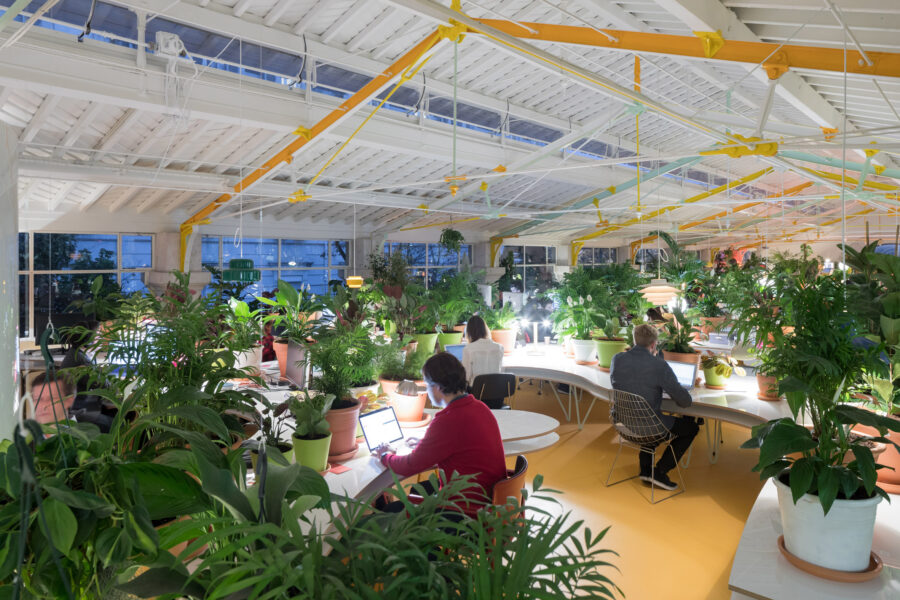 Adding green plants and even trees to office interiors can help make employees feel more relaxed and make it look less just like a place to go to for work, as these five examples below will show. Plus, a collection of green friends might be the missing nature link needed to improve productivity and satisfaction on the job. This list will make every office nerd realize that indoor plants, vertical gardens, and courtyards in the office have more benefits than just aesthetics. Let's go check them out!
Indoor Plants in the Office
These modern (co-working) spots provide a revolutionary workplace whether you run an established business or a growing start-up. The spaces obviously help you get the most out of yourself, being in their offices surrounded by multiple plants and trees.