If you would have gotten a bouquet of brown roses five years ago they would have probably ended up in the trash. Brown spots on petals and leaves can be a sign of blight or other plant diseases. But then in late 2018, the Toffee rose was introduced, and our love for brown roses skyrocketed.
Rose Toffee - A Truly Unique Color
With over 10,000 hashtags on Instagram, it's safe to say Toffee roses are among the most popular brown roses, if not the most popular of all. As soon as people noticed what kind of depth the understated, neutral tones of the Toffee rose could add to floral designs and arrangements, everyone wanted to get their hands on them, and even now, more than four years later, this hasn't changed.
Images via @moonjuneflowers & @dreamblooms
Earthy Color Palettes
Staying in the neutral or earth-tones range doesn't mean bland bouquets and forgettable floral decor. Quite the opposite, actually. Earthy tones are inspired by nature and earth's beauty in its rawest form. From sand dunes to leafy greens, to rich soil - earthy tones are all around us. This subtle color scheme is surprisingly rich and textured, whether you build voluminous pieces or keep it spare and simple. The tan color of Toffee roses gives them a neutral base that allows them to pair well with many other colors, from cream and ivory to soft pink and buttery yellow.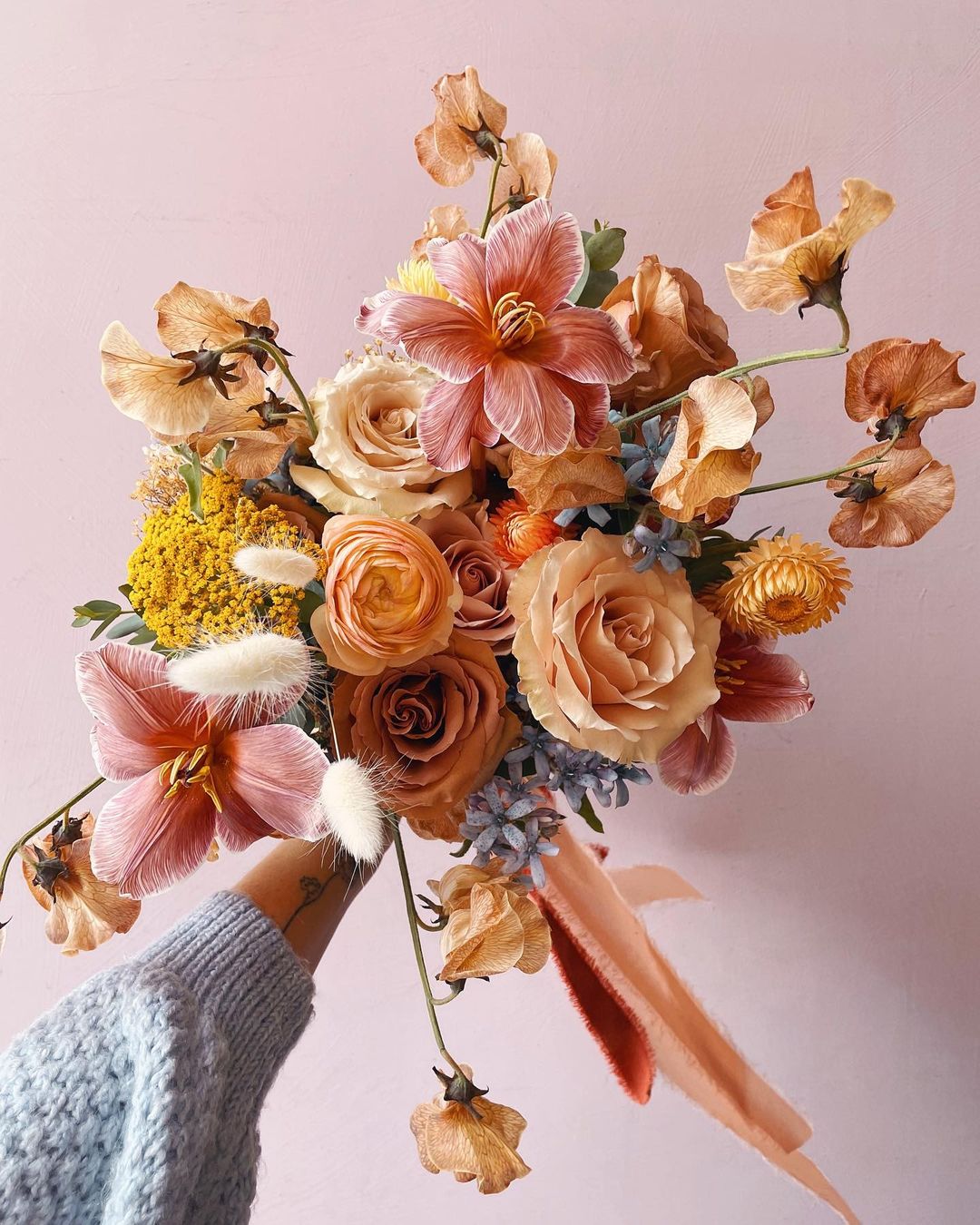 Design via @thecottagerose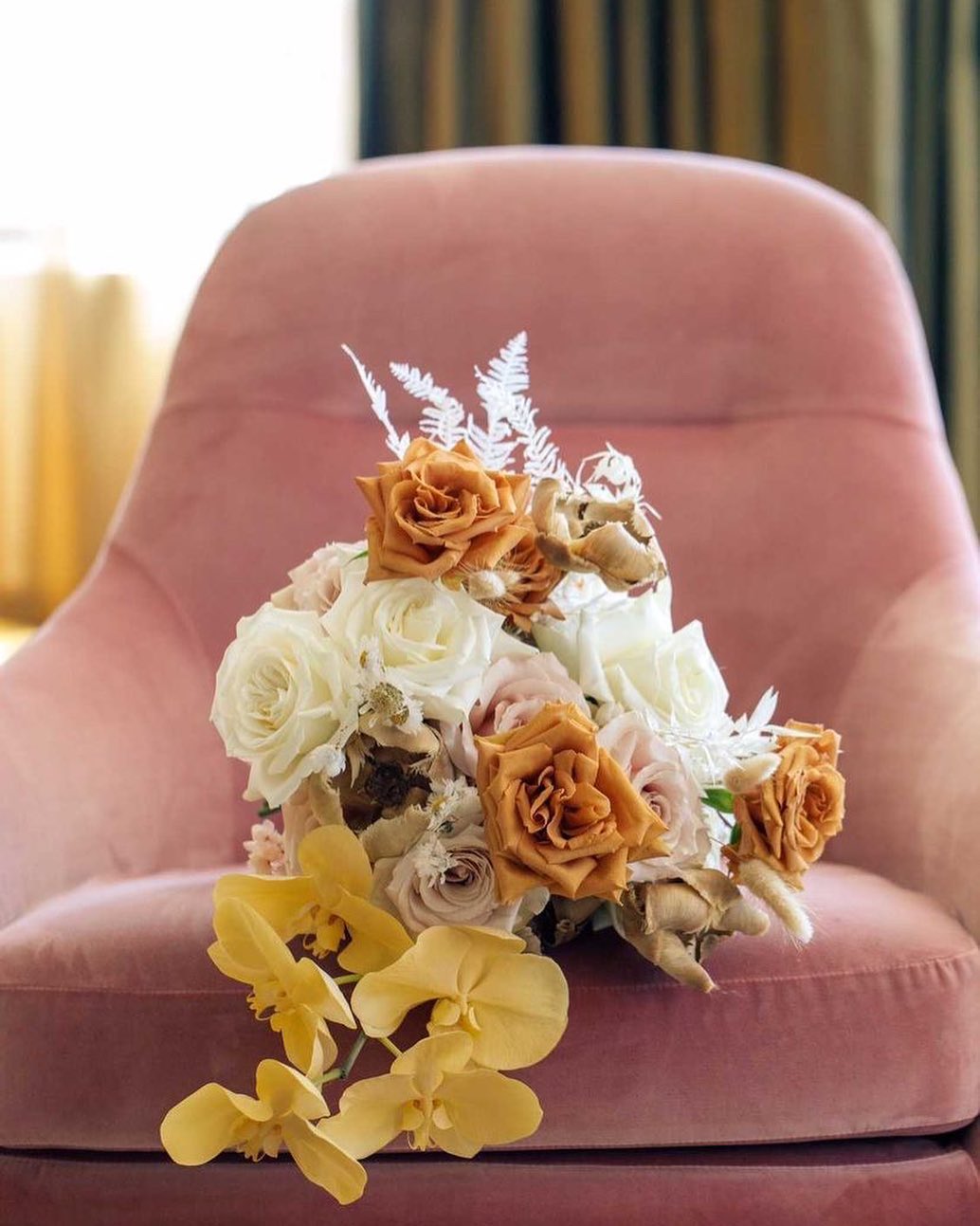 Design via @bohemianflowercollective
Brown Breeding
Toffee is a variety that belongs to the Ecuadorian breeder Brown Breeding. This variety came from a crossing made in 2010 and was then further cultivated until it hit the market in late 2018. Brown Breeding is a company dedicated to innovation in the cultivation of roses. Their main objective is the development of better genetic and culture techniques.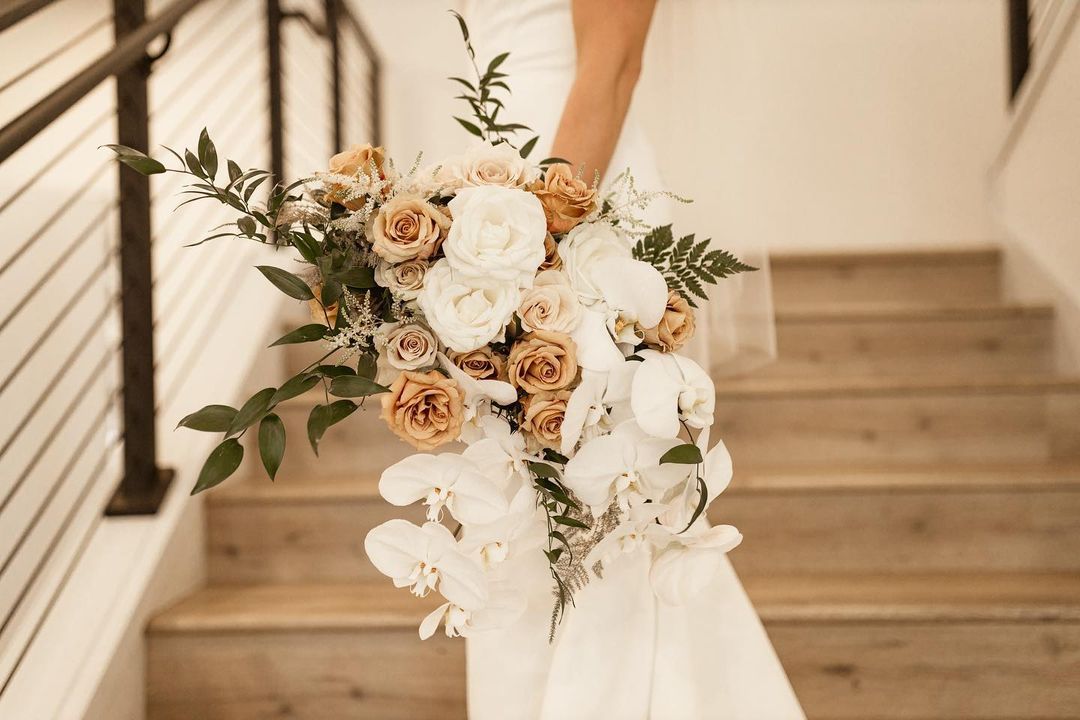 Image via @champagne_and_lace
The Vintage Vibes of the Toffee Rose
The Rose Toffee, with its beautiful caramel coloring and vintage vibes, still has florists and brides equally excited. It opens to reveal a very lush and full rose with medium-large head size and great vase life of around two weeks. Toffee opens beautifully for great coverage, and the color becomes more abundant and pronounced as the bud opens.
Images via @florawildedesigns & @n.t._designs
Due to its unique coloring and beautiful shape, this rose really makes an impact. Will you be incorporating this dream rose into your wedding floral designs?