This is a story of a company that specializes in the blooming transformation of nature's beauty. Looking at MNP / Suntory, you see a commitment that unfolds to unparalleled quality and a profound love for floral wonders.
In the world of innovative bedding plants across Europe, MNP / Suntory is truly an outlier.
MNP / Suntory and the History That Blooms
The history of the company is a tale sewn with dedication, innovation, and passion. The history of MNP / Suntory takes root in the 1880s. Born from the shared vision of floral enthusiasts, the company has continually surpassed the expectations of the bedding plant industry. This progression stems from the well-nourished culture of innovation that the people from MNP / Suntory cultivated right from the company's inception.
MNP / Suntory's timeline is embroidered with milestones that mark the development of new plant varieties and breakthrough breeding methods. From its inception, the people's emphasis on testing, selecting, and introducing novel plant varieties has put the company on the map as a trusted and beloved brand among flower lovers and plant enthusiasts.
MNP / Suntory uses a 2.39-minute video to explain what the business does, and how it strives to meet customer needs. The video gives answers as to how much time passes between the moment of selection and a brand launch. How things work in floriculture can be quite complex, so keep your attention!
Why MNP / Suntory Blossoms Above the Rest
The special place MNP / Suntory occupies in the hearts of its customers stems from its relentless pursuit of excellence. The meticulous breeding, testing, and selection process the people employ ensures each plant offering is a genuine masterpiece. They continually innovate, delivering unique plant varieties that dazzle and inspire, taking the art of floral arrangements to new heights.
The company is renowned for its unwavering commitment to quality. Each plant that blooms under the care of MNP / Suntory meets a high standard of excellence, delighting flower enthusiasts and professionals alike. It is this dedication to quality and innovation that sets MNP / Suntory apart in the world of bedding plants. Their mission:
"To contribute in creating a beautiful and healthy environment where people, flora and fauna can flourish."
You can also see their excellence in the new rebranding. The latest extensive brand book of MNP / Suntory is a feast for the eyes of every marketeer and shows meticulous attention to every detail.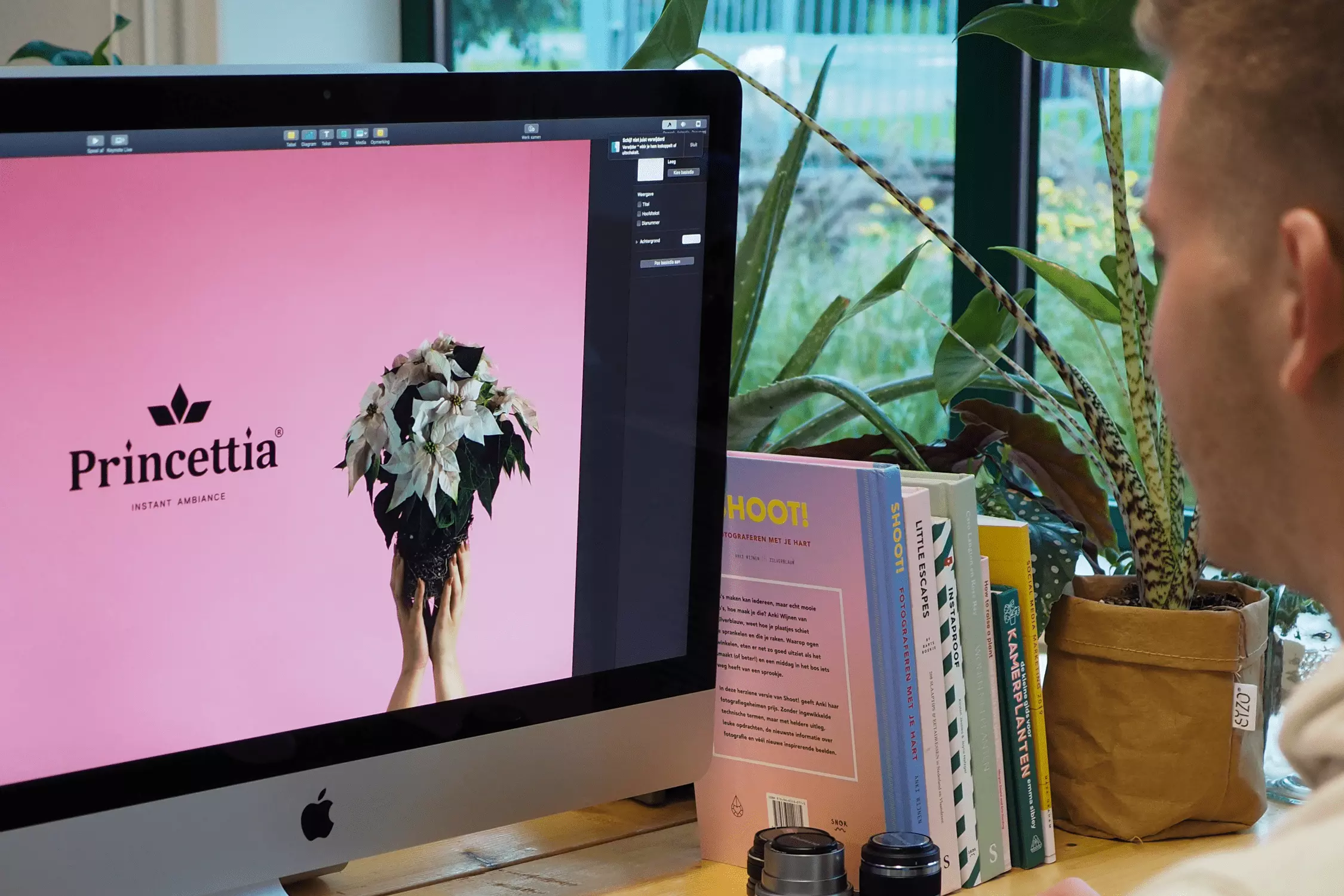 The Famous Brands Unveiling MNP / Suntory's Legacy
The roster of MNP / Suntory's offerings boasts a wide variety of distinguished brands, each one a testament to the company's rich legacy. From the vibrant Surfinia® petunias to the charming Sundaville® mandevillas, each brand carries a unique story and adds a special touch to flower arrangements.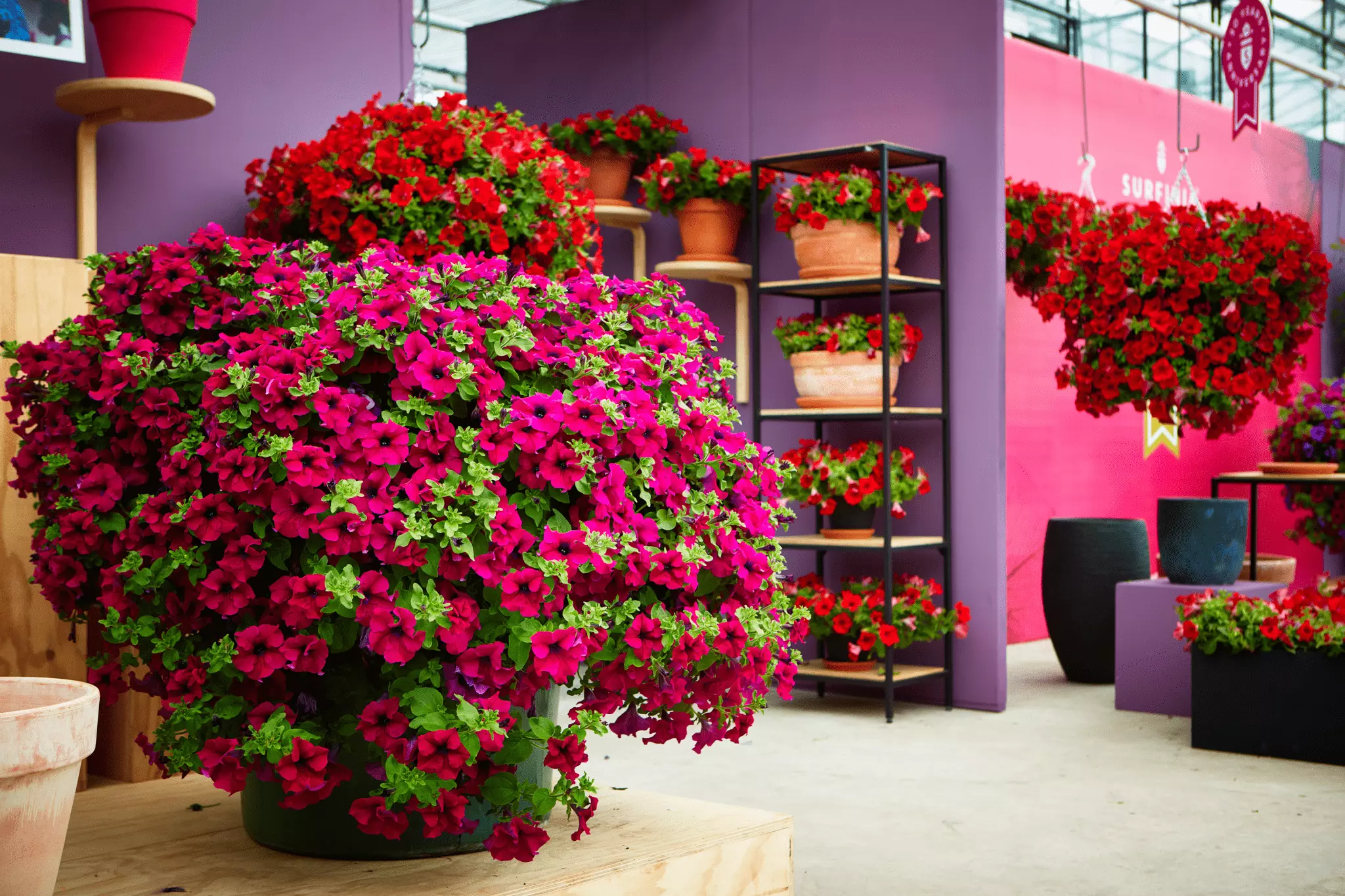 Every plant variety represents a piece of the MNP / Suntory puzzle, a facet of their commitment to introducing innovative and high-quality bedding plants. Whether you are a flower lover or a professional designer, the most famous brands of MNP / Suntory add a unique aesthetic and charm to any arrangement.
MNP / Suntory has built big and unique brands in the past, including Surfinia®, Sundaville®, Senetti®, Surdiva®, and Princettia®. And they're still doing this with brands such as Beedance®, Granvia®, and Stardiva®.
.
Why are they Called The Plant Pioneers?
The title 'The Plant Pioneers' aptly captures the spirit of MNP / Suntory. The company and its people have pioneered many firsts in the world of bedding plants, from novel plant varieties to revolutionary breeding methods. Their groundbreaking work has redefined industry norms, transforming expectations and delighting flower enthusiasts along the way.
Their pioneering journey is a testament to their commitment to innovation and quality. As the plant pioneers, MNP / Suntory continues to chart a path of botanical wonder, inspiring flower lovers and garden designers with each new offering.
The Blooming Symphony of MNP / Suntory
Through their journey, MNP / Suntory has been more than a purveyor of high-quality bedding plants. They have become storytellers, narrating a tale of dedication, innovation, and passion through their remarkable plant varieties. Each bloom represents a piece of MNP / Suntory's rich history and a testament to why they are indeed special.
Admiring the most famous brands of MNP / Suntory and reflecting on why they are rightfully called the plant pioneers, let's also remember that the company is an orchestra, playing a beautiful, ongoing symphony of floral wonders.
Here's to many more harmonious years of blooming brilliance from MNP / Suntory!
If you want to learn more about the company, have a look at the MNP / Suntory Story Book