The Society of American Florists (SAF) made yet another memorable mark in the annals of floral conventions with SAF Phoenix 2023. Spanning from September 6th to September 9th, this popular three-day event played host to a diverse amalgamation of the industry's top florists, dedicated growers, and passionate flower enthusiasts.
Among the illustrious participants, Rosaprima's grand showcase of their latest rose varieties proved to be a standout, clinching commendations in the coveted Outstanding Varieties Competition.
Celebrating Floricultural Brilliance: The Outstanding Varieties Competition
The SAF Phoenix 2023 was elevated by the presence of the Outstanding Varieties Competition. This platform gave birth to a spectacle where the epitome of floricultural artistry was witnessed. Emerging as a force to reckon with, Rosaprima graciously bagged honors for three of their novel introductions:
Ranunculus Cloni Success Hanoi - Adorned With a Blue Ribbon
Ranunculus Cloni Success Hanoi is a one-of-a-kind flower embellished with soft, paper-like petals arranged intricately in layers. The ethereal quality of this flower, combined with its lasting freshness, sets it apart from any florals.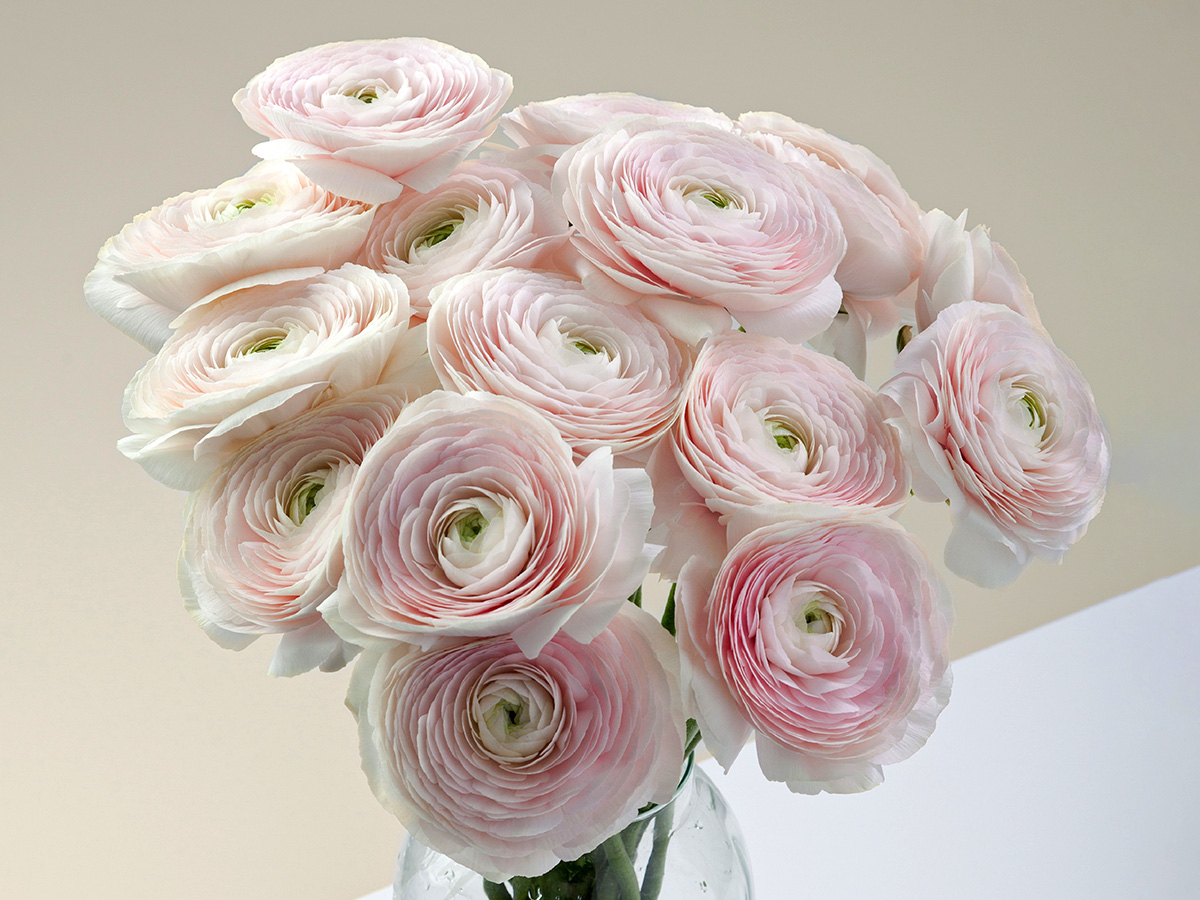 Rose RP Moab - Also Presented With a Blue Ribbon
With its captivating light sienna color reminiscent of Utah's Moab desert sand, the spectacular Rose RP Moab exudes sophistication and has become a favorite among florists and designers worldwide for many different reasons.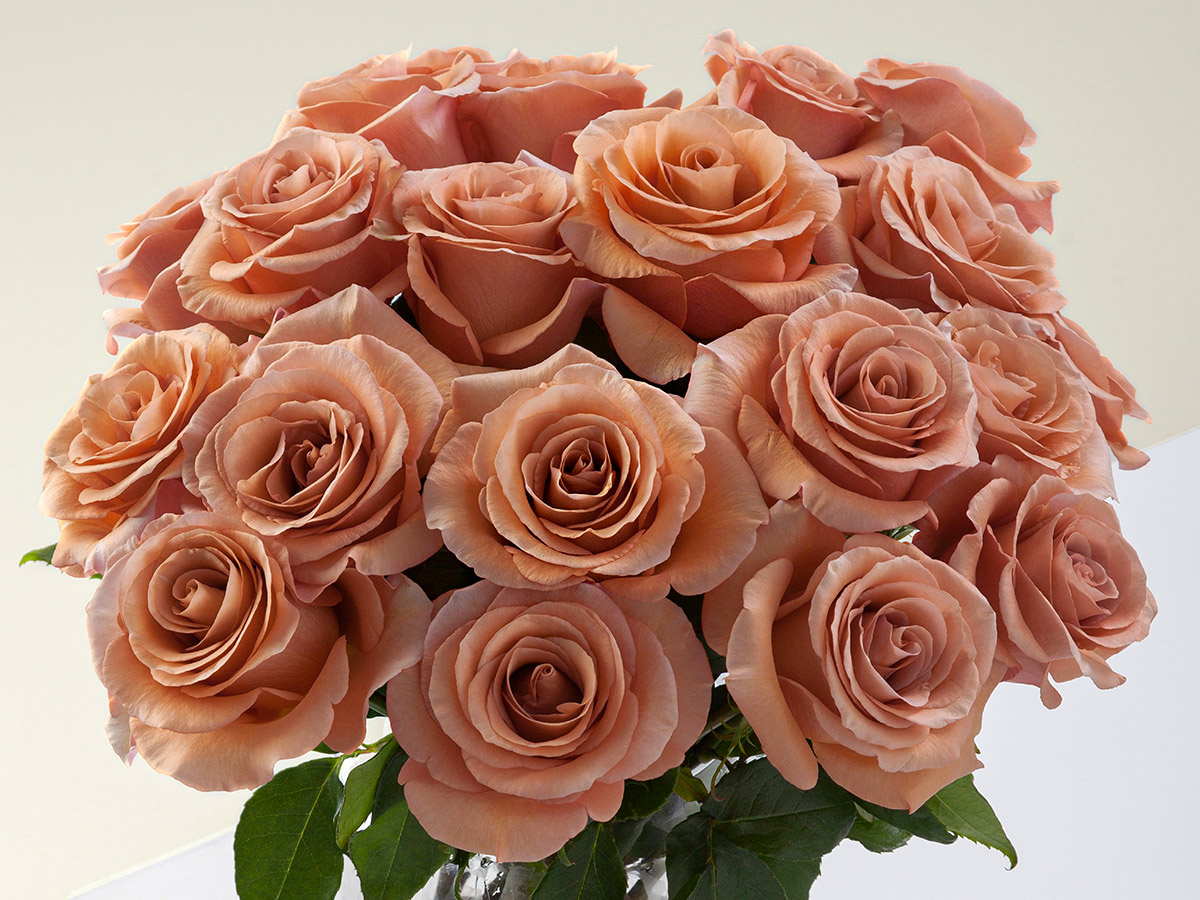 Rose Phoenix - Honored With a Red Ribbon
Phoenix is a delicate peach-colored garden-like rose. The medium-sized bud makes it easy to use in any type of floral arrangement, large and small, from straight to wild.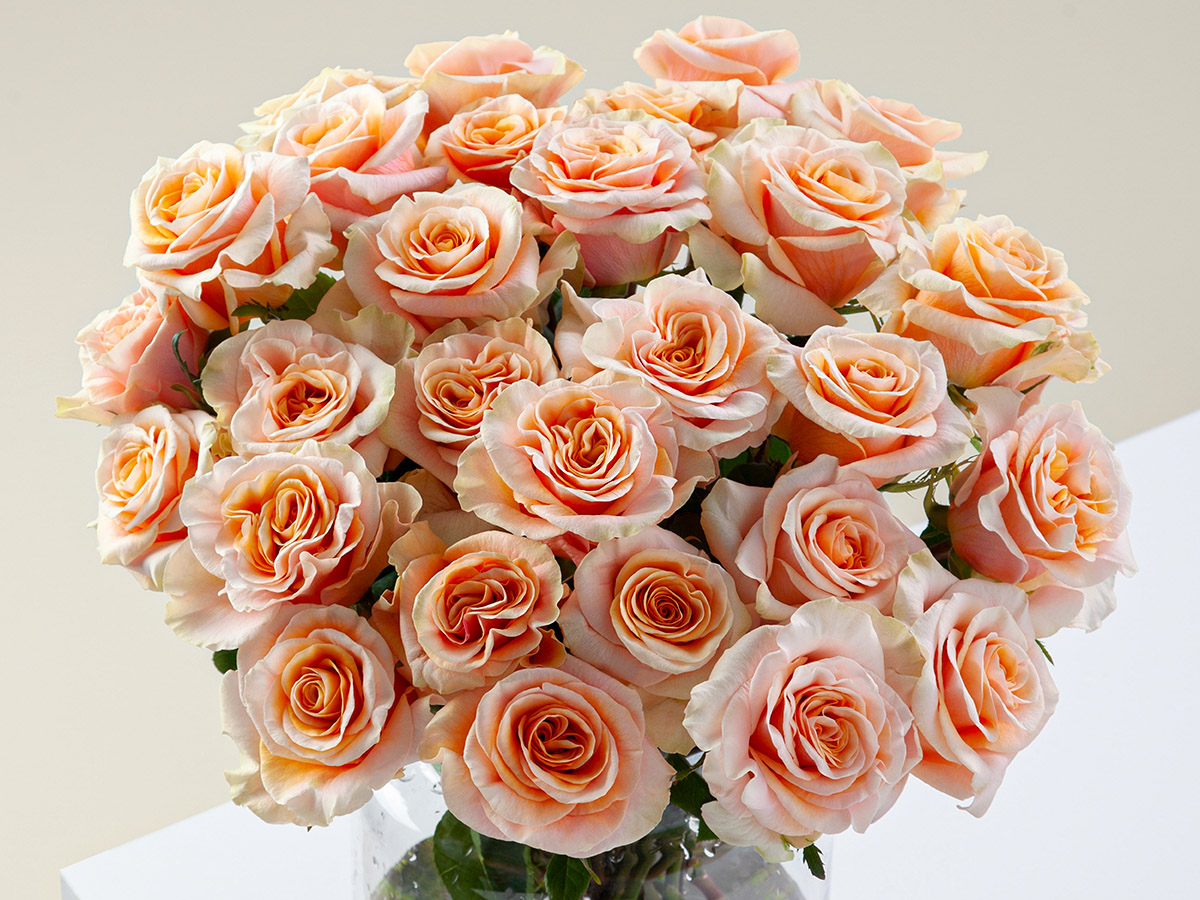 Pursuit of Perfection
Such accolades echo Rosaprima's relentless pursuit of perfection and its commitment to innovation. Time and again, Rosaprima roses have enthralled and captured the admiration of both professional florists and everyday flower enthusiasts.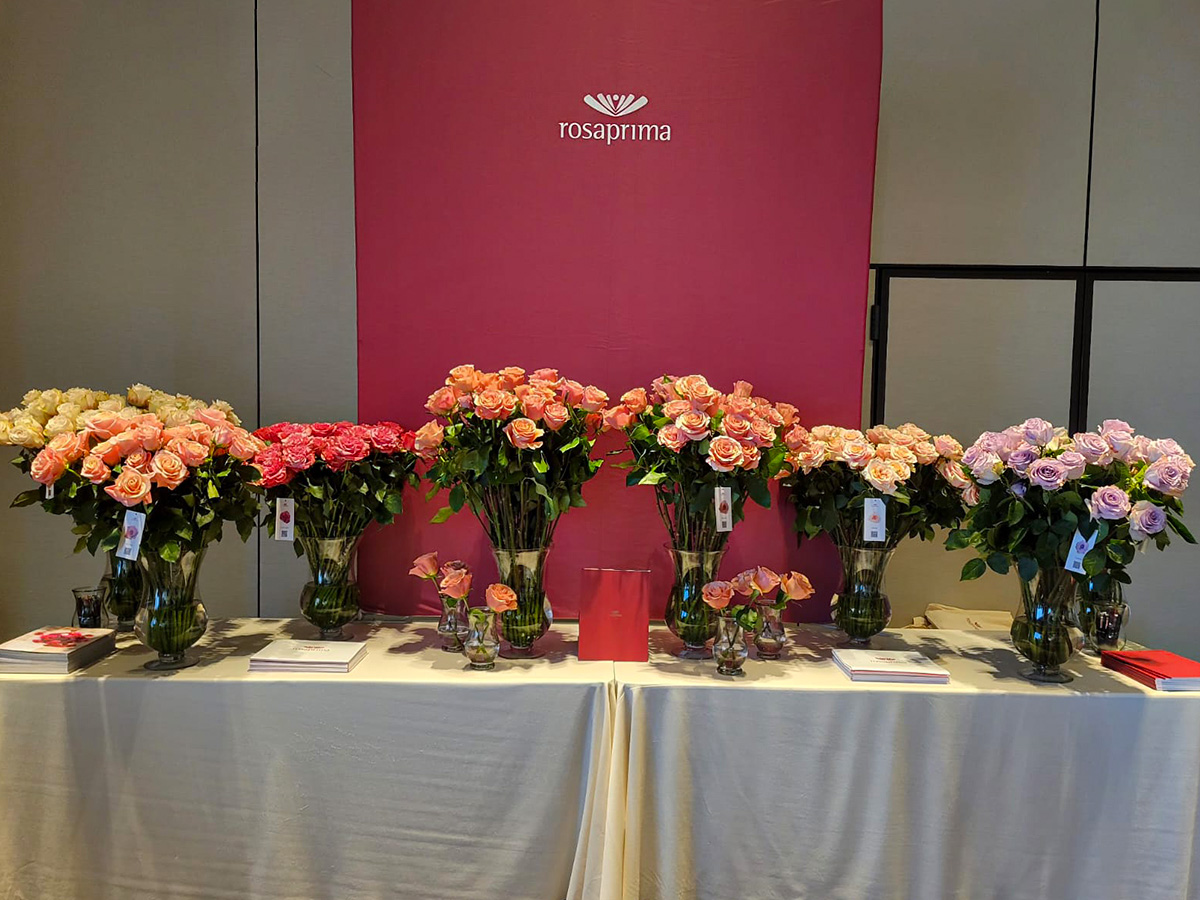 Fostering Connections and Insights at SAF Phoenix 2023
But it wasn't just about the accolades. The SAF convention, true to its essence, served as a nexus for fostering invaluable connections within the floral universe. It opened avenues for attendees to immerse themselves in lively interactions, enabling them to engage deeply with like-minded florists and flower enthusiasts.
A key feature of SAF Phoenix 2023 was its enlightening educational sessions. Among these, a session titled "Building Brand Loyalty" stood out prominently. Jena Gizerskiy, the North America Sales Manager for Rosaprima, shared the dais with esteemed personalities: Pat Dahlson of Mayesh Wholesale Florist and Susie Bachman West of Bachman's Floral. Their collective wisdom unfurled strategies pivotal for constructing an indomitable brand presence in the floral domain.
Essential insights from the session illuminated the potential of leveraging technological advancements to cultivate symbiotic customer relationships. Moreover, the dialogue underscored the crucial role of employees as "brand evangelists." The trio accentuated that in the world of florals, success hinges not merely on offering superior products but weaving unforgettable experiences that deeply resonate with customers.
The SAF Phoenix convention, in its entirety, was a testimony to the burgeoning potential and the timeless allure of the floral industry.