If you would name one flower or plant that would have human traits, that would be the osteospermum. Did you know they go to sleep every evening and wake up at dawn? Odd? Well, maybe not. Let's take a closer look at this miraculous plant that is brought up at Decorum grower Van den Berg De Lier.
The Daily Rhythm of Osteospermum
When Mr. Blue Sky makes room for Mr. Night we humans have the habit of yawning, getting sleepy, and going to bed. Osteospermum does the same, except for the yawning. Well, maybe it does, but so sneaky behind our backs that we cannot see it. What we do see is that this plant folds its flowers and dozes off to dreamland.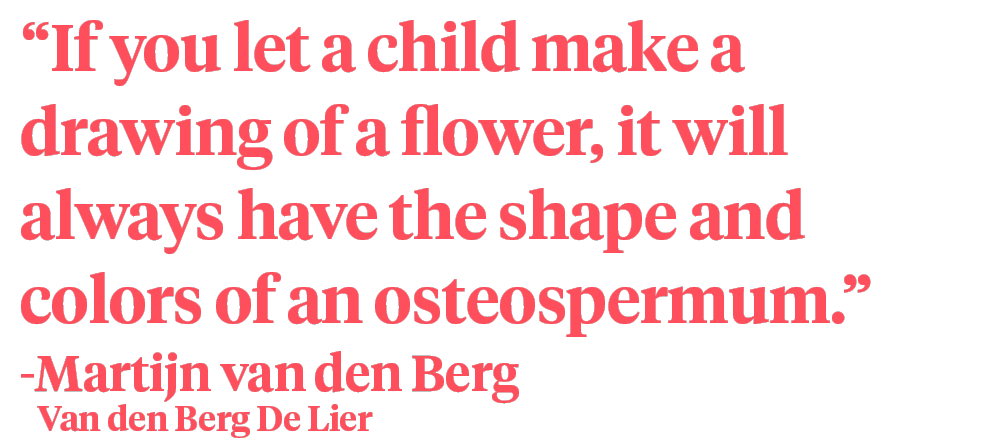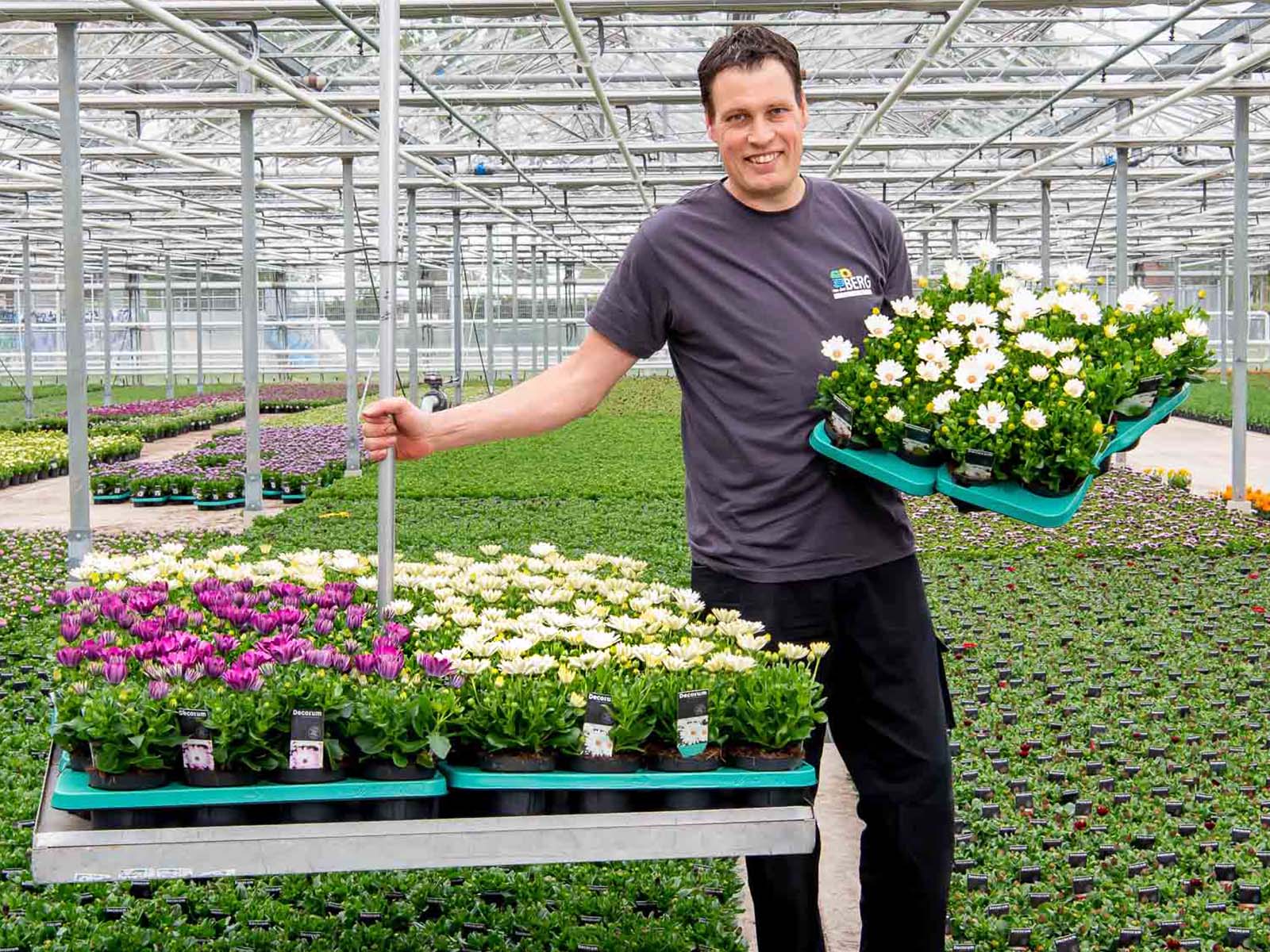 No doubt that the daisybush or African daisy - the names an osteospermum also listens to - dreams of being in a wonderful spacious garden getting plenty of room for its roots and an abundance of sun. It will wake up happy and smile at you all day long. BBC Gardeners' World Magazine calls the osteospermum a brilliant choice for long-lasting, colorful blooms through the summer and into autumn.
A Give-And-Take-Plant
Osteospermum is an annual plant and not winter hardy. It also does not like to get wet feet, so a hole in the pot bottom, please. That's what you get with a plant that originates in South Africa. It's a give-and-take. BBC Gardeners' World Magazine even calls the osteospermum a brilliant choice for long-lasting, colorful blooms through the summer and into autumn. And what you get from this is a brilliant plant that lets your whole garden sparkle.
Decorum Grower Van den Berg De Lier
If you are looking for full and heavy osteospermum, the place to be is at Dutch grower Van den Berg De Lier. Under the brand Decorum, they market their 12 cms pot size daisybushes. This product has been their specialty for over twenty years already, so you could say they're experts. Every season, owners Martijn van den Berg and his father Piet choose the cuttings and thus the varieties they will continue to grow. As a result, they have a range of high-quality products available throughout the season. The extended volume and size of the plant improve the longevity, flowering period, and ornamental value.
Martijn van den Berg explains the simple yet striking beauty of this daisy appeals so much to people:
"If you let a child make a drawing of a flower, it will always have the shape and colors of an osteospermum."
And it's true, these daisybushes have the basic shape that we know in so many flowers. The round symmetric perfection, the 'Divina Proportia' that also known as the golden ratio.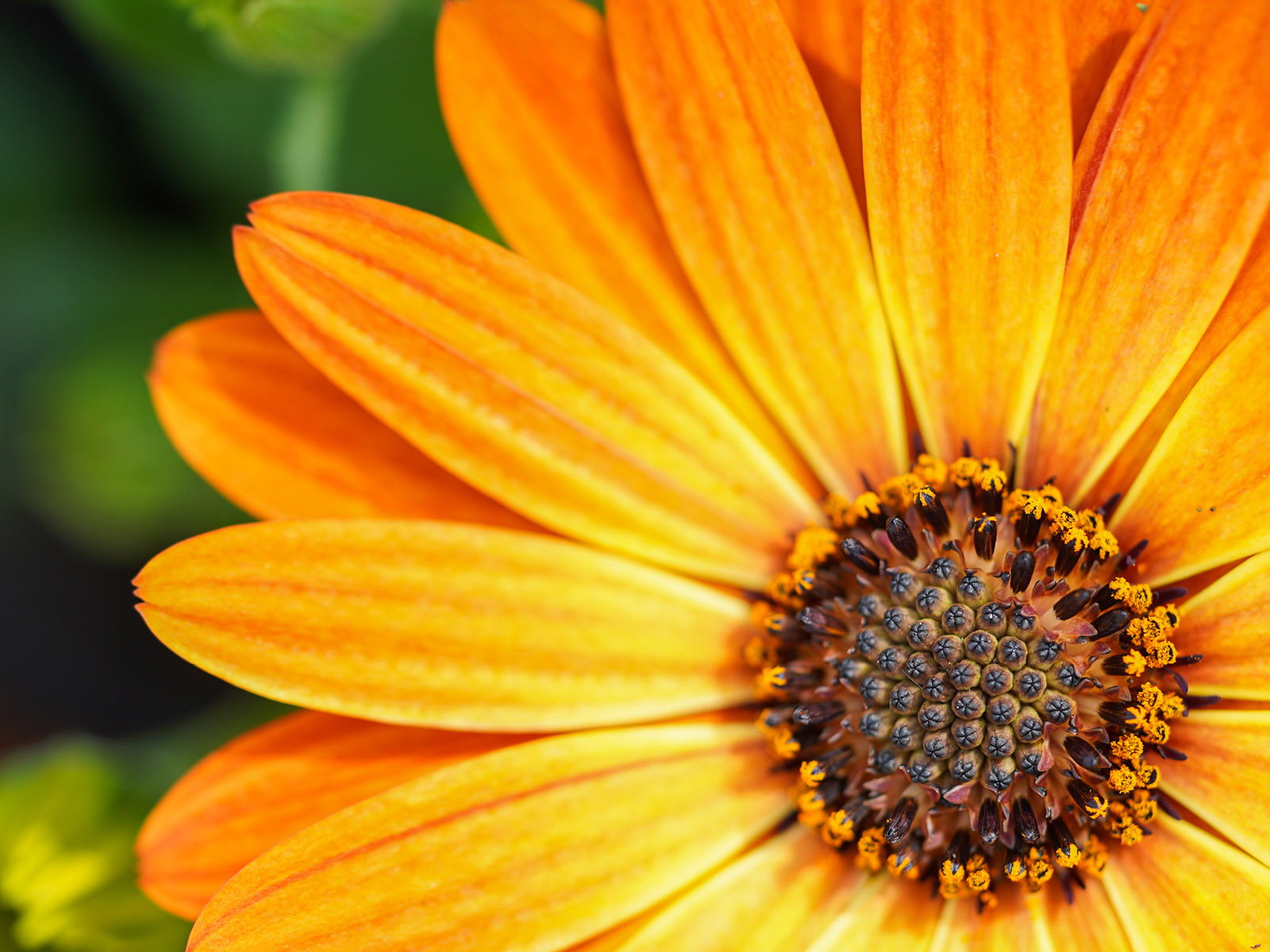 Osteospermums to Look Out For
There are over a dozen varieties to pick from at Decorum. To get a quick impression, here are a few fast runners of this assortment.
1. Osteospermum Blue Eyed Beauty
Osteospermum Blue Eyed Beauty is a one-of-a-kind daisy with stunning purplish-blue eyes. Part of the Serenity range. These are enhanced by the long bright yellow petals.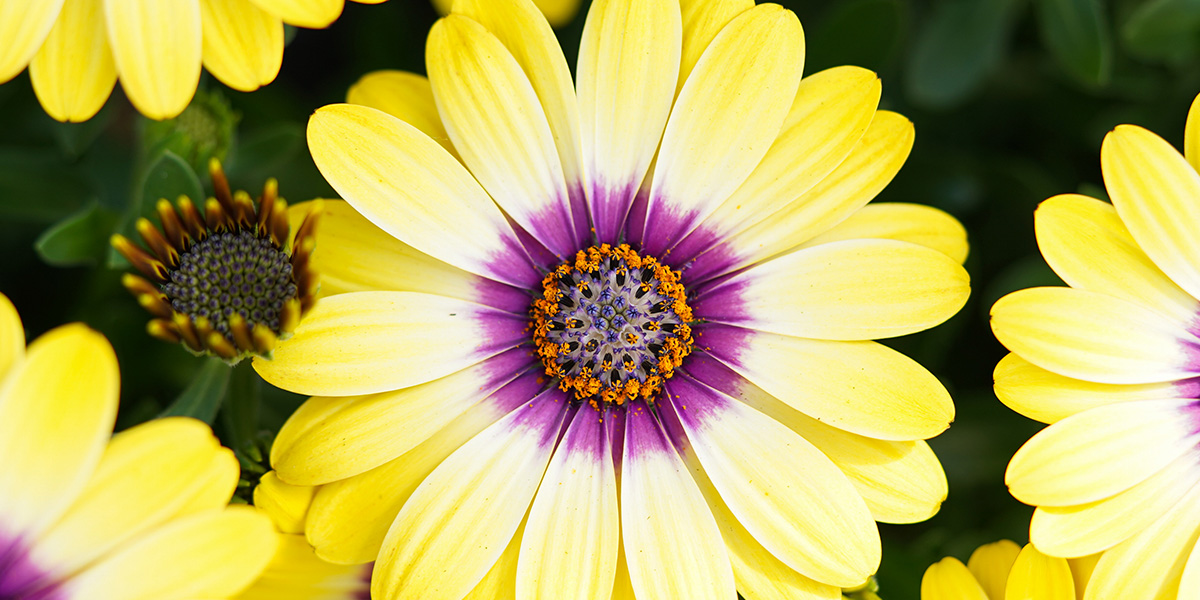 2. Osteospermum Ice
Osteospermum Ice is a bright white garden daisy of the FlowerPower range. This plant makes an eye-catching summer display in an open border, as ground cover, or in containers.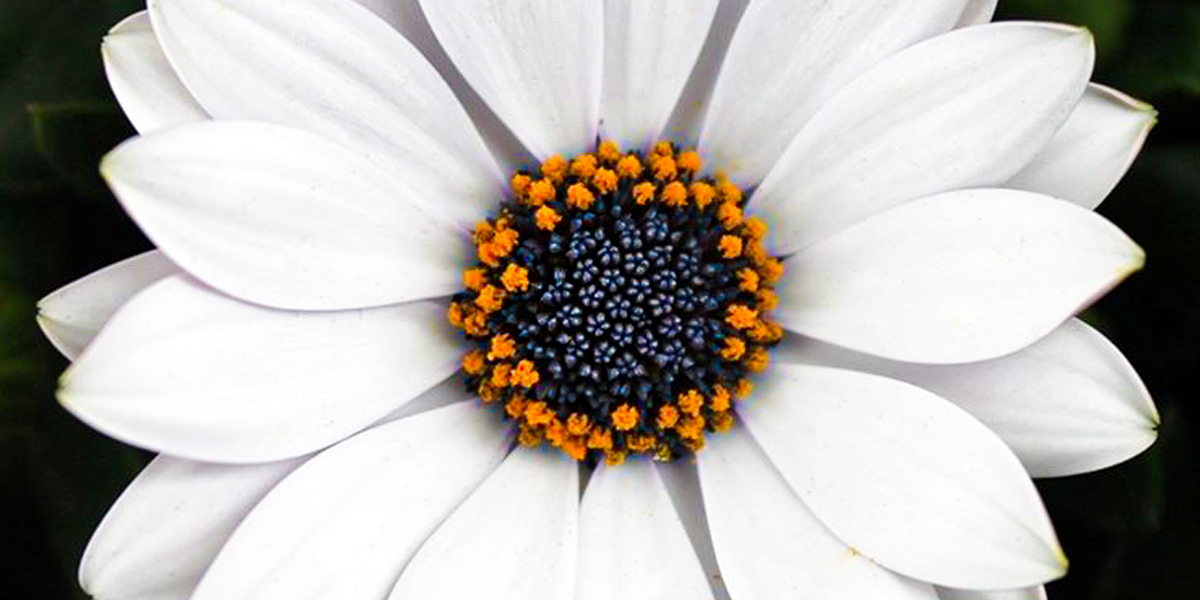 3. Osteospermum Felicia
Osteospermum Felicia is a pastel-pink garden plant of the Dalina range. The romantic look of this outdoor flowering plant fits gardens of every shape and size.