Have you ever wondered why red roses are actually given on Valentine's Day? Digging into the significance of this holiday can open your heart even more when you learn why red roses are considered the universal symbol of love. Whether you're gifting a single red rose or a bouquet to your loved ones, each number of red roses has a different meaning.
Getting Your Red Rose Facts in for the Loving Celebration
Dear February 14th, what is the real meaning behind the millions of roses people receive on this day and what is the hidden meaning behind the number of roses in a bouquet? This and many other doubts will be given to you as a symbol of Valentine's love.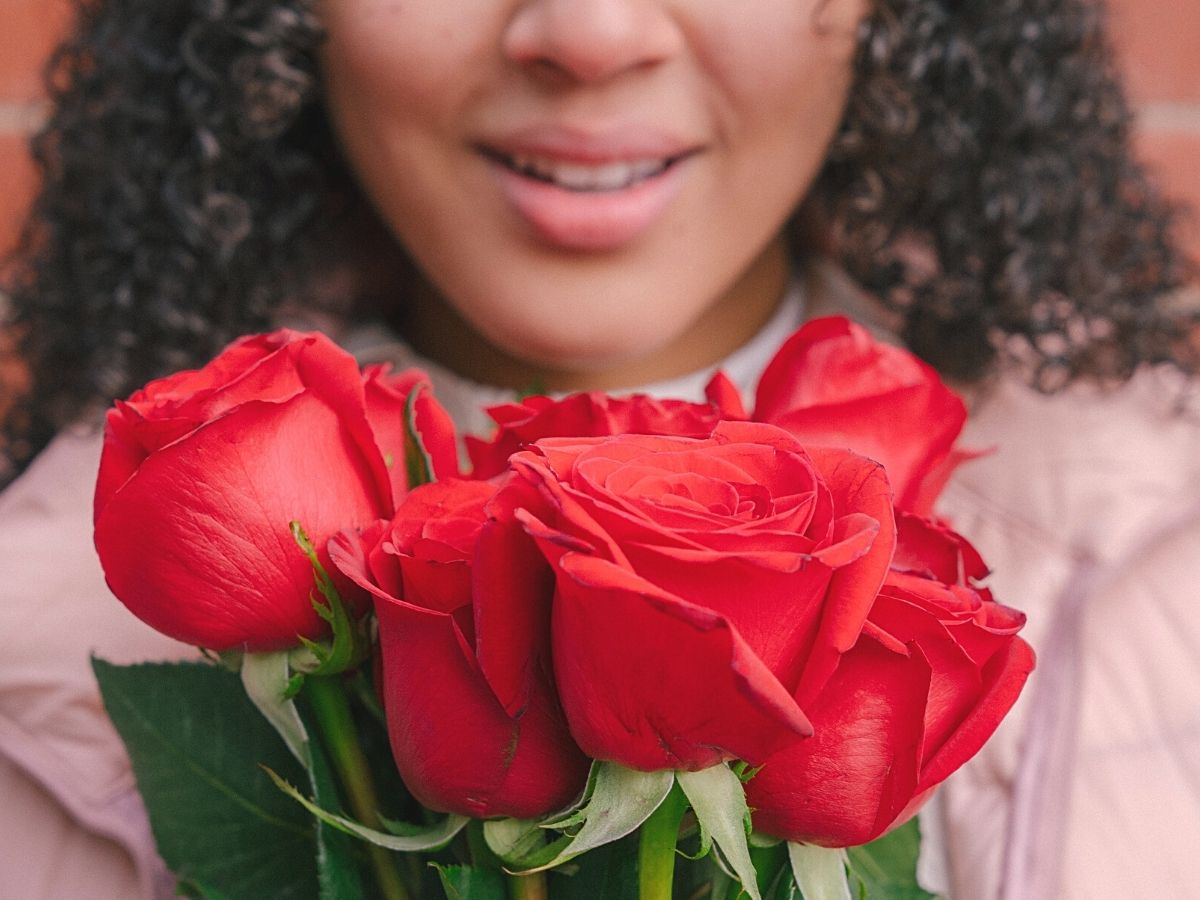 For thousands of years, roses have been used as a symbol of fertility, love, marriage, and passion. It became customary practice during the Victorian era to send secret messages through the medium of flowers. Sending flowers became a common way for lovers and admirers to send private messages that were thought impolite to share publicly at the time due to Victorian decorum. The sender used the language of floriography to give meaning to flowers. They inspired many of the stories, myths, and legends used to interpret each flower. When the situation demanded it, the meaning was invented to fit.
Why Are Roses So Popular for Valentine's Day?
None of the holiday flowers are as closely connected with Valentine's Day as the red rose. Even if you don't pay attention to this mid-February event, it's difficult to overlook the sales displays overflowing with dozens of Valentine's Day roses in supermarkets, drugstores, and even gas station mini-marts. None of the V-day presents are as well-known as the rose.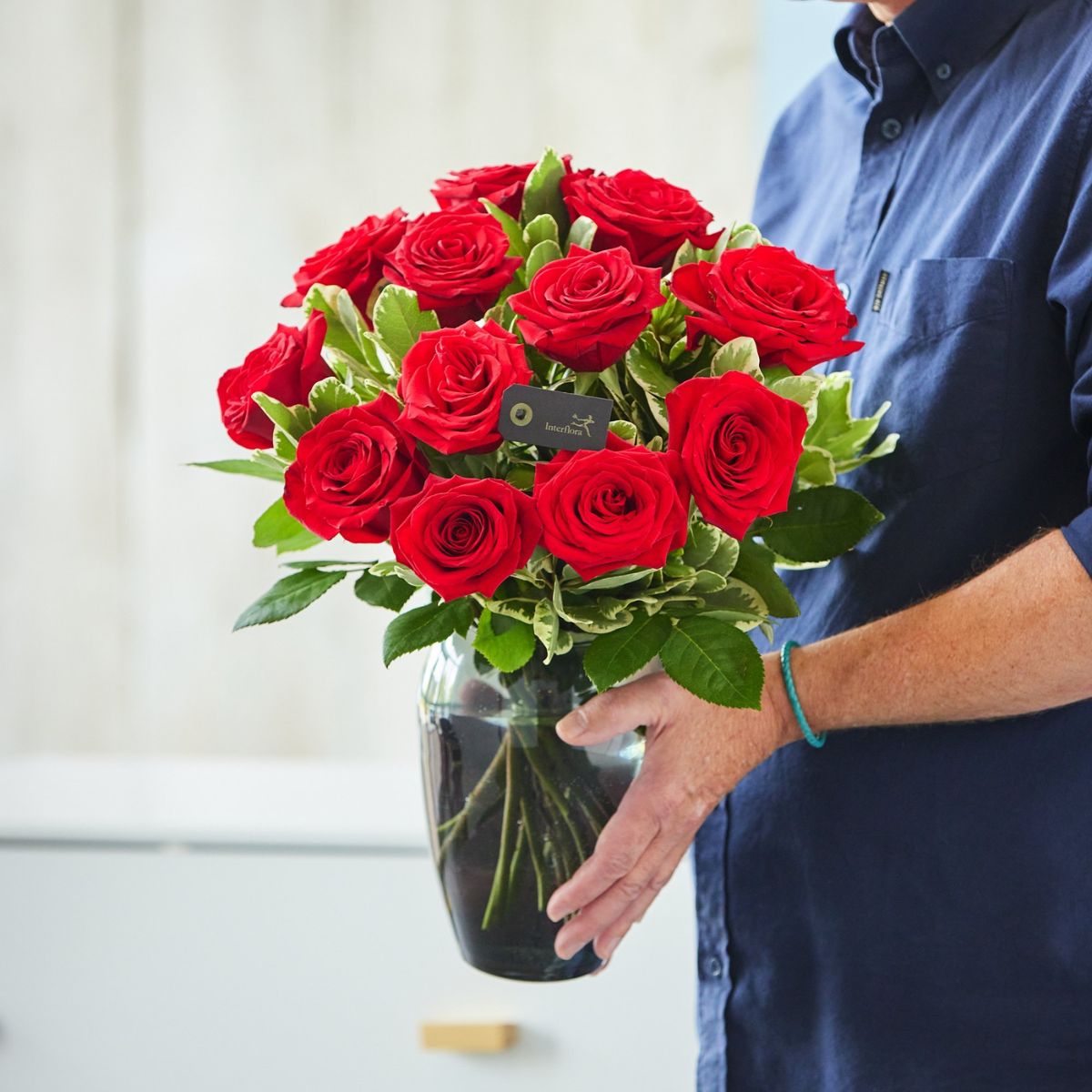 Of course, Valentine's Day roses aren't just for romantic love. Because different rose colors have diverse meanings, the classic beauties also make fantastic Valentine's Day gifts for friends and family members.
The History Behind Receiving Red Roses on Valentine's Day
The tradition of presenting roses on Valentine's Day has various origin legends, all of which are founded in Greek mythology, as is the history of Cupid and Valentine's Day. Some traditions suggest that the first red rose was created when the Greek goddess Aphrodite was scraped by the thorn of a white rose, causing that rose to turn red. Others say the first red rose blossomed on the spot where Adonis, Aphrodite's lover, died and the goddess wept.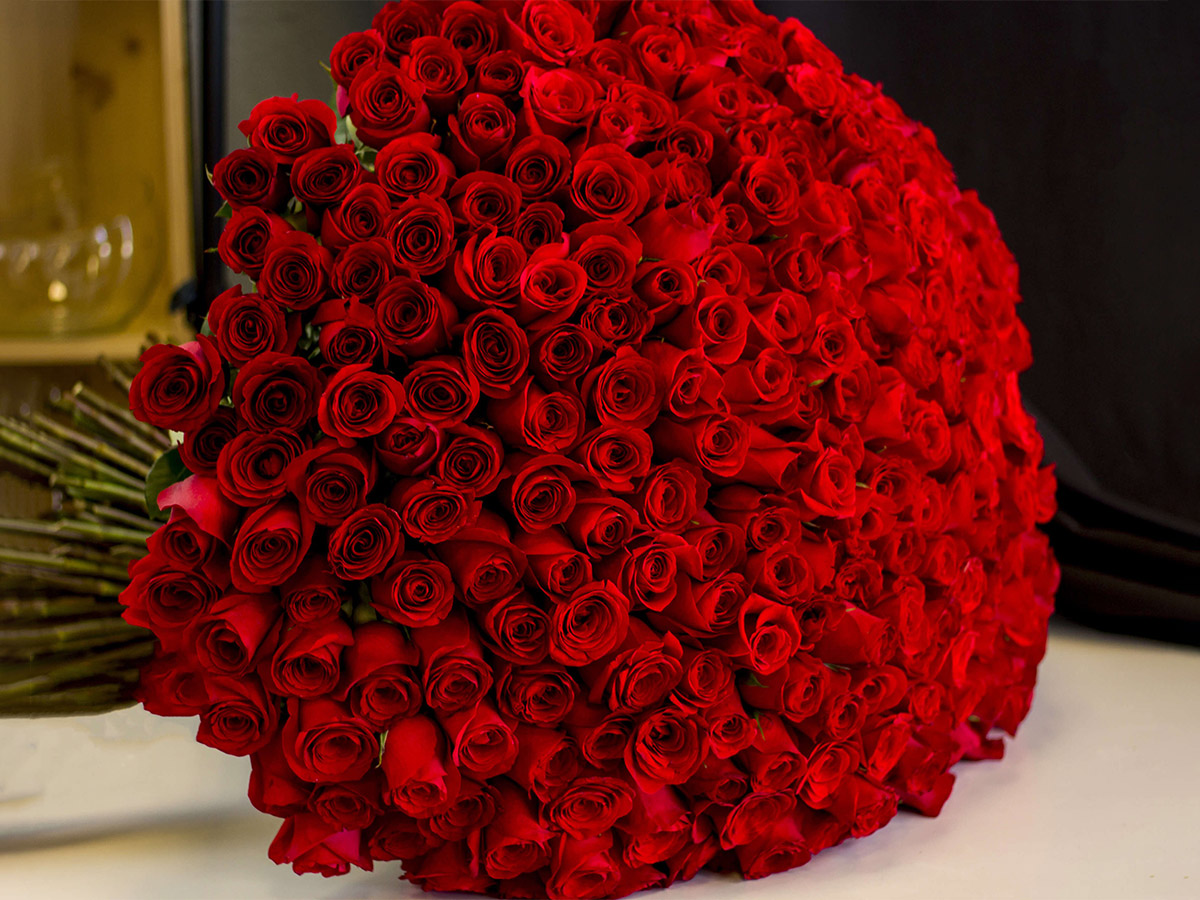 In terms of the history of Valentine's Day roses, Lady Mary Wortley Montagu, wife of a British ambassador to Turkey during the 1700s, is an early figure sometimes associated with the relationship between roses and romance. Lady Montagu wrote letters home enthusing over a kind of Turkish flower language, or the technique of attributing various symbolic meanings to certain flowers. However, the concept of 'flower languages' caught on, particularly in 19th-century England, and roses were progressively more closely associated with passionate love during the course of that century.
The Hidden Meaning Behind the Number of Red Roses in a Bouquet
This is where the real significance of red roses comes in. Giving one or giving twelve red roses have different meanings and you're about to get detailed info so you can decide how many red roses you want to gift on Valentine's Day.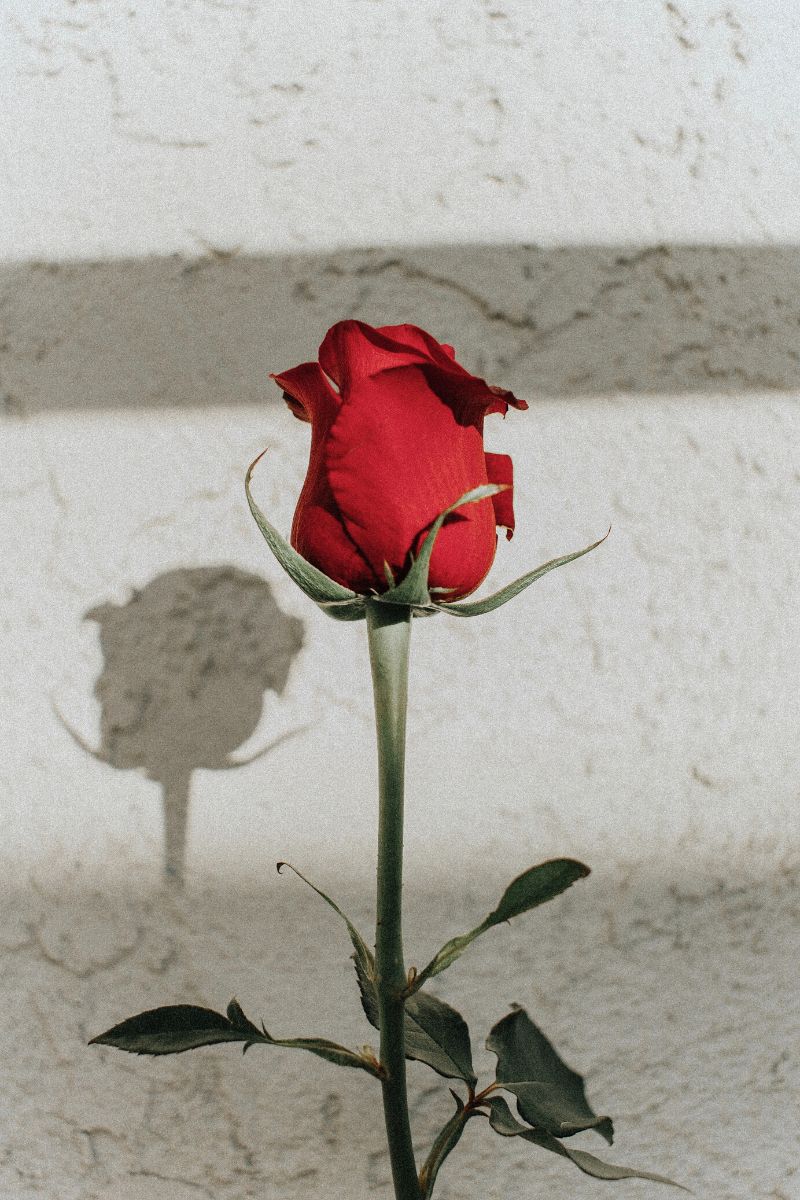 A single rose is often gifted to those you love, which indicates 'love at first sight'. If you're in the mood of gifting two special red roses, take into account that two single roses are given to those you are deeply in love with. How about three? Three roses mean a deep 'I love you'. Continuing with the significance of red roses, it's time to get into the bouquet love that so many adore worldwide when Valentine's season comes around.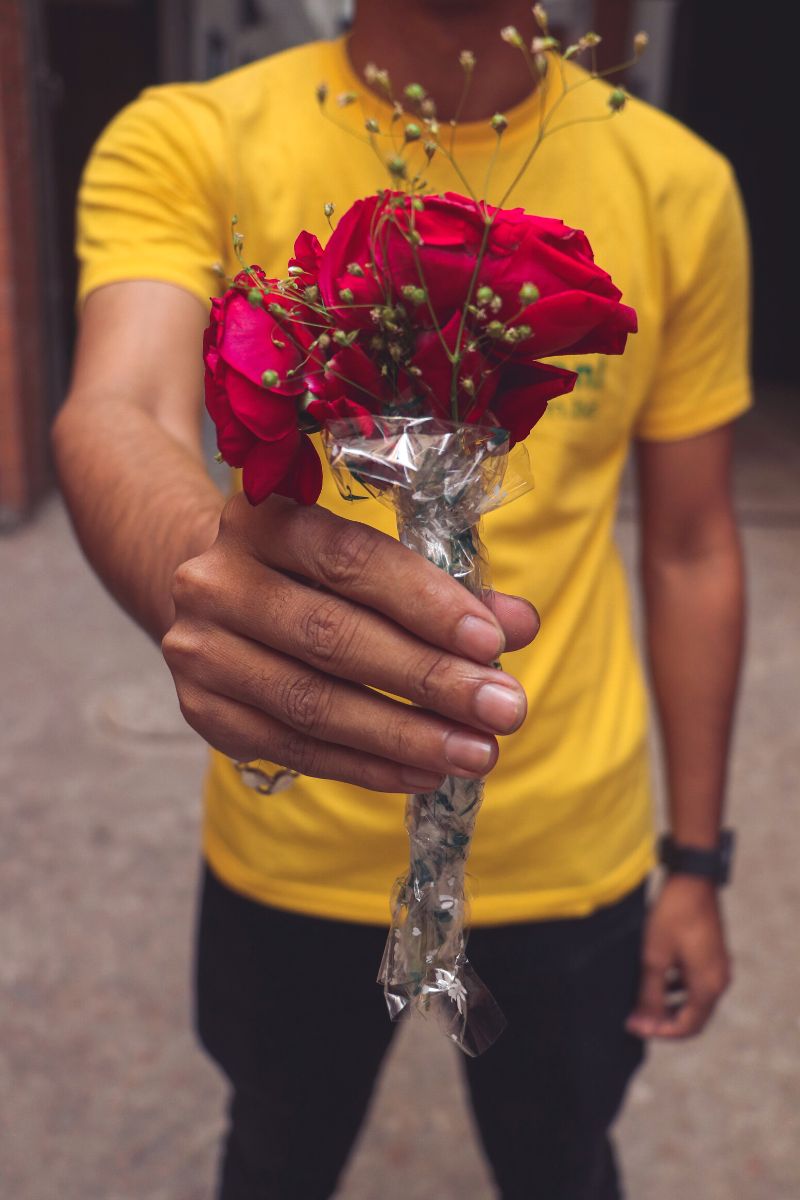 A dozen is like picking the best heart from a Sweetheart candy box; it means 'be mine'. If you're proud of someone, 14 roses are the number to choose from, and on the other hand, if you wish to tell a loved one to 'stay beautiful, or 'I'm yours', gift them with 18 roses, a symbol of sincerity and trueness.
Now the moment you've been waiting for: the significance of 24 roses in a bouquet which is the most traditional gift to ever exist for Valentine's Day. By gifting two dozen red roses you can let a special somebody know they're always on your mind with a gift of 24 single rose stems. Moving on to higher numbers, if you hold a genuine love for a special someone, 40 red roses is the number to choose. When you know of unconditional love, 50 red roses symbolize this never-ending love.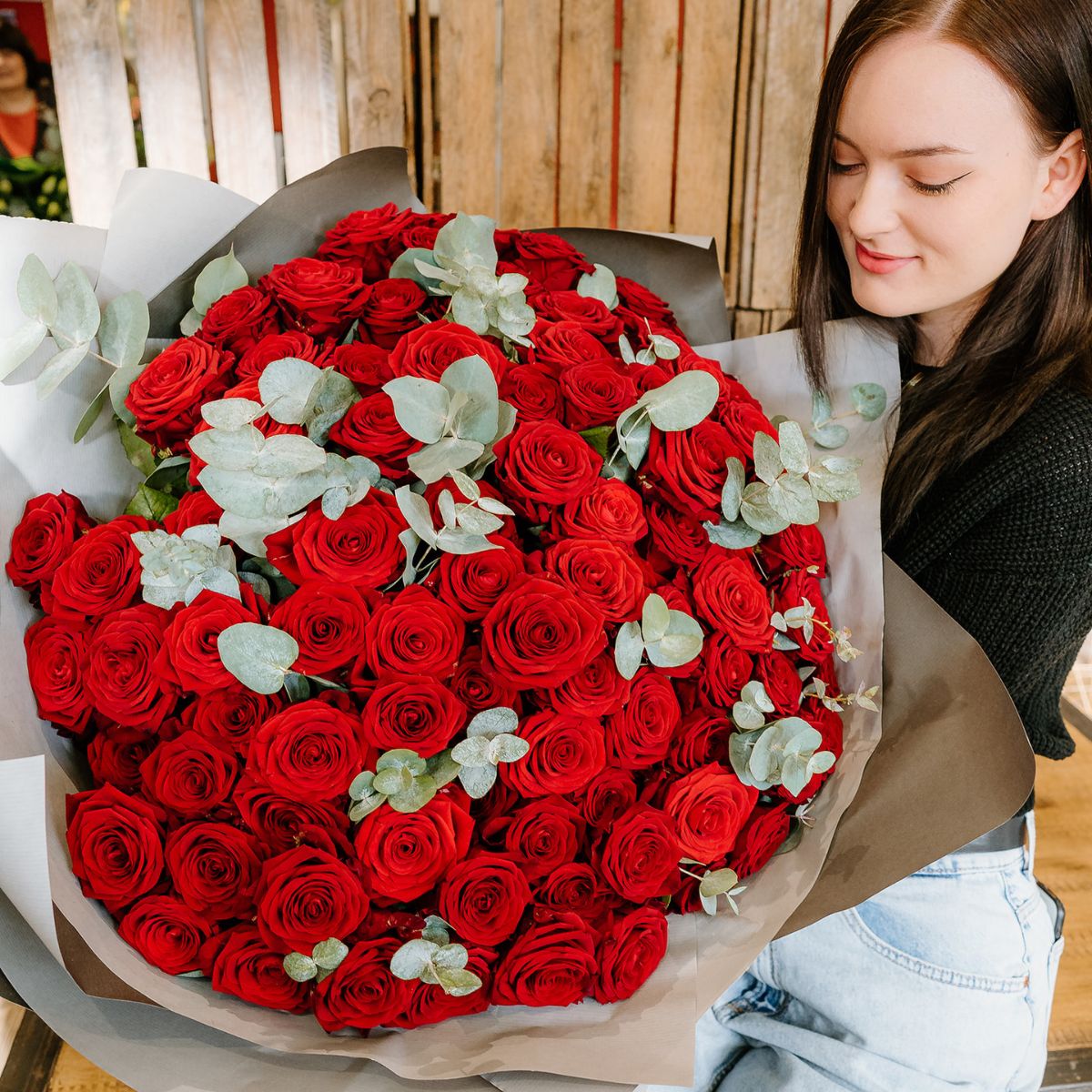 Last but not least, the love gets extremely real when someone gets gifted 100 red roses. One hundred red roses represent a gesture of true and passionate devotion to someone.
Sparking Love With Red Roses
Nothing sparks love and romance like red roses do, and it is hands down a true classic when it comes to declaring your love and longing for another. Besides Valentine's Day, a red rose is also a great gift for special days like Women's Day and is one of the most wanted rose colors for Mother's Day. Gifting a rose is the simplest yet most universal gesture of telling someone how much you love them without actually saying a thing. Plus, who doesn't love being surprised with beautiful red roses on Valentine's Day?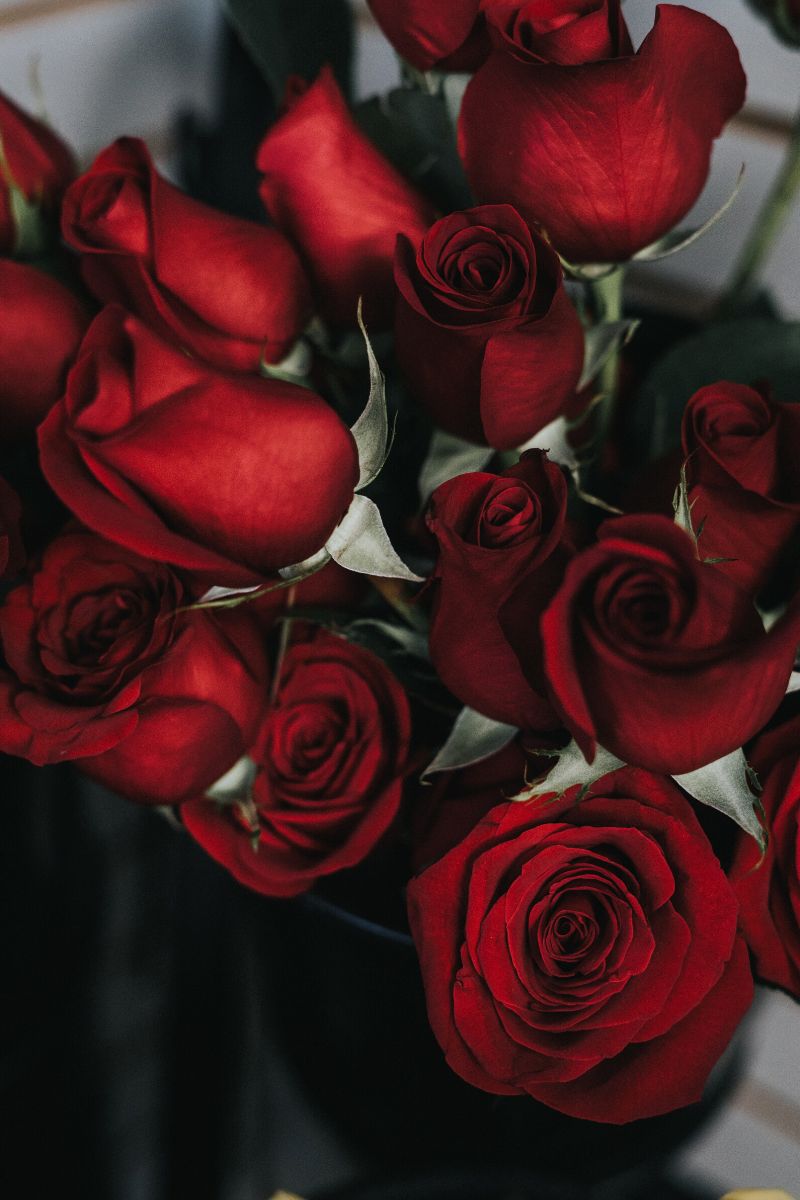 Now that February 14th is right around the corner, it's time to ignite thoughtful connections between you and your beloved this Valentine's Day.