If you've been to several events like weddings, private dinners, company parties, and other big or small occasions, flowers are always part of the decorative elements. Roses are the most used flowers, with over 2,000 varieties being used in different events. Roses are then followed by hydrangeas, gardenia, and tulips.
Flowers, by their nature, can effortlessly present themselves in many attractive features. Their color, shape, size, and scent combined can create something beautiful and unique. Besides their natural beauty, flowers have the power to exude a particular ambiance that no other decorative elements can. When arranged and displayed well, flowers or floral arrangements can arouse unconscious perceptions and generate specific feelings for guests or visitors, like happiness or sadness.
So, how has their natural beauty made them a versatile and essential element on every occasion? This article will discuss why flowers have become an important decorative element for all kinds of events.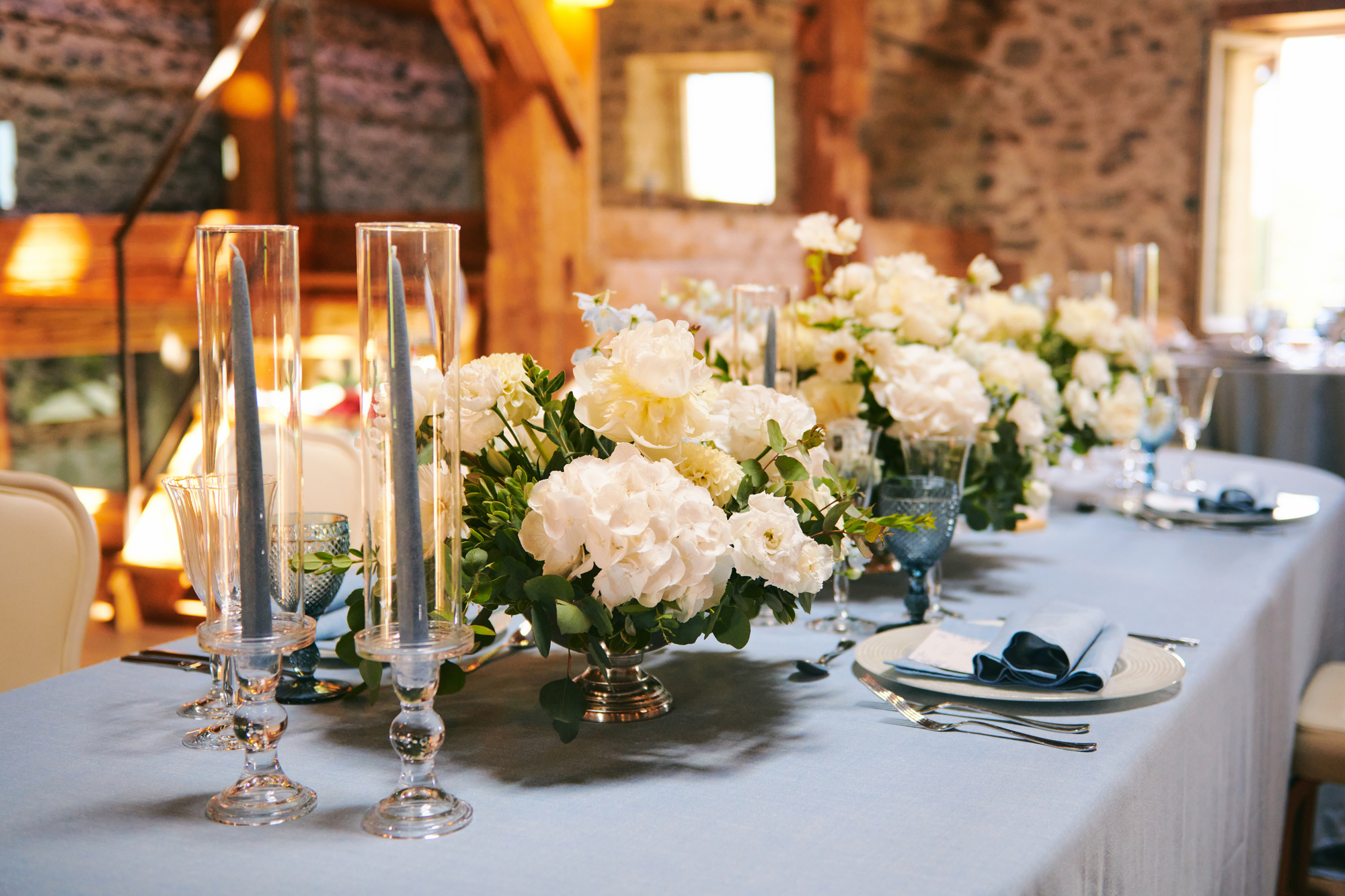 Flowers Can Set the Scene
Due to their color, size, and shape, flowers can easily set the mood and scene of the venue, regardless of where they're positioned or displayed. For example, white or red roses aligned on each side of the red carpet at weddings will make the event more romantic and special. White roses are believed to represent loyalty, a new beginning, and purity, amplifying the essence and meaning of wedding celebrations. On the other hand, the classic red roses signify love, beauty, and romance.
All weddings may feature flowers in their decorations, but no two are the same since, most of the time, the floral arrangements are organized to reflect the couple's personality. And when the wedding guests and the engaged couple walk into the venue surrounded by floral arrangements, the flowers, together with their meaning and symbolism, can set the mood and scene of the venue. The same goes for flowers used in other types of events.
With so many flowers to choose from, it's ideal to hire a professional florist to help you choose the most fitting flowers for your event and the scene or mood you're trying to create. You can read some tips sourcing a good florist so you can select the best person to help you with the floral arrangements for your future events.
Flowers Can Transform a Space
Imagine if two separate events were held at the same venue, but no flowers were used. Event guests will likely have a hard time telling the difference between the event's venue ambiance, affecting the essence of the said event. Function rooms, suites, and other venues are like blank canvases that need to be transformed before they become ideal places for a certain event or occasion. By using flowers, you can completely alter the appearance of a venue to make it fit for the occasion.
For example, delphiniums, orchids, and tulips are commonly used as floral decorations at formal corporate events. So, if you're hosting a company employee recognition event, you can use these flowers to make the venue more formal and sophisticated for the occasion. Meanwhile, you can use poinsettias, amaryllis, and hydrangeas if you're hosting a more laid-back, informal company Christmas party.
Overall, flowers can transform a space to whatever purpose they need to serve, which no other decorations can do.
Flowers Promote Productivity
Perhaps you're hosting certain events that require your guests' utmost participation and attention. Flowers can also be an effective solution to promote productivity. According to studies analyzing the effects of flowers in the workplace, the presence of flowers can boost people's productivity by 38% and their well-being by 47%. Additionally, flowers are claimed to enhance creativity and increase brain productivity.
So, if you're organizing events like formal corporate meetings, networking events, conferences, and workshop events, decorating the venue with flowers can significantly improve everyone's productivity and attention.
Flowers Can Invoke Certain Feelings or Emotions
Another significant reason flowers are important in events is their unique ability to invoke certain human emotions. Research states flowers can have an impact on a person's happiness. A floral arrangement can trigger someone's excitement, delight, and joy.
If you've noticed, many people tend to feel a tingle at the back of their neck or have that butterfly feeling on their stomach whenever they receive a beautiful flower bouquet. The same effect happens to event guests and visitors when flowers are present during events.
Take weddings, for example. A floral wedding decoration made from deep lavender roses, blush tulips, champagne roses, lilacs, and pale pink roses gives off a sense of romance, intimacy, and love. When guests feel the ambiance exuded by these floral arrangements, they can immediately feel the love and romance across the room.
Another example is a birthday celebration. A floral arrangement made from yellow tulips, yellow freesia, apricot roses, green carnations, and heather would create a sense of cheerfulness, joy, and care. They can be a suitable flower decoration to encourage those types of positive emotions in the birthday celebrant and the attending guests.
In contrast, some flowers can also trigger comforting emotions for events like funerals. For instance, a white floral arrangement of lilies, chrysanthemums, and roses can create a sense of sympathy, purity, and peace.
The Scent of Flowers Is Therapeutic
Beyond their role in decoration, flowers also exude scents that can be therapeutic for humans. Study shows that certain floral scents can promote happiness, relieve stress, and boost self-esteem.
When incorporated as decorative elements into events, not only will flowers beautify the space, but they'll also help people feel relaxed, stress-free, and happy. Flowers are also a much safer and more natural option for improving the event venue's scent instead of using synthetic or chemical air fresheners.
Flowers Can Make Guests Feel More Welcome
If you've noticed, at every venue's entrance, there are always flowers set up on each side of the entryway. Displaying flowers at the venue's entrance can be great for welcoming your event guests. That's why if you've noticed, reputable hotels and resorts often display fresh flowers at their entrances to warmly welcome their guests. Their aromatic scent and the positive ambiance exuded by flowers can easily make guests and visitors feel genuinely special and lively.
The Decorative Possibilities of Flowers Are Endless
Unlike other decorations, flowers can be used as decorations in many ways possible. Flowers can fit into any theme or occasion, from big bouquets and flower vases to impressive floral arches. With hundreds of flowers and designs to choose from, your hired florist can create unique floral arrangements for every event you'll have in the future.
Wrap Up
Overall, flowers are an essential ingredient to any event or occasion. Their beautiful features and natural assets have given them the ability to transform any event into something elegant, special, and unique.
So, the next time you arrange an event for any special occasion, collaborate with a professional florist. They can help you choose the best blooms and create eye-catching floral arrangements to accessorize your events.