Today's visit is at the selection greenhouse of breeder Royal Van Zanten. My host today is Wouter Jongkind, who is a market manager at the company. He is responsible for the promotion of their varieties of chrysanthemum, bouvardia, and alstroemeria in the European market, and beyond.
Market Manager Wouter Jongkind
Wouter is responsible for many things. As a market manager, it is important to know what the market demands. He processes all kinds of data to get a good picture of the different markets, who buys, and why, and then, what is the market missing?
In short, Wouter is responsible to understand what the market wants and then communicate this with the breeding and selection department within Royal Van Zanten.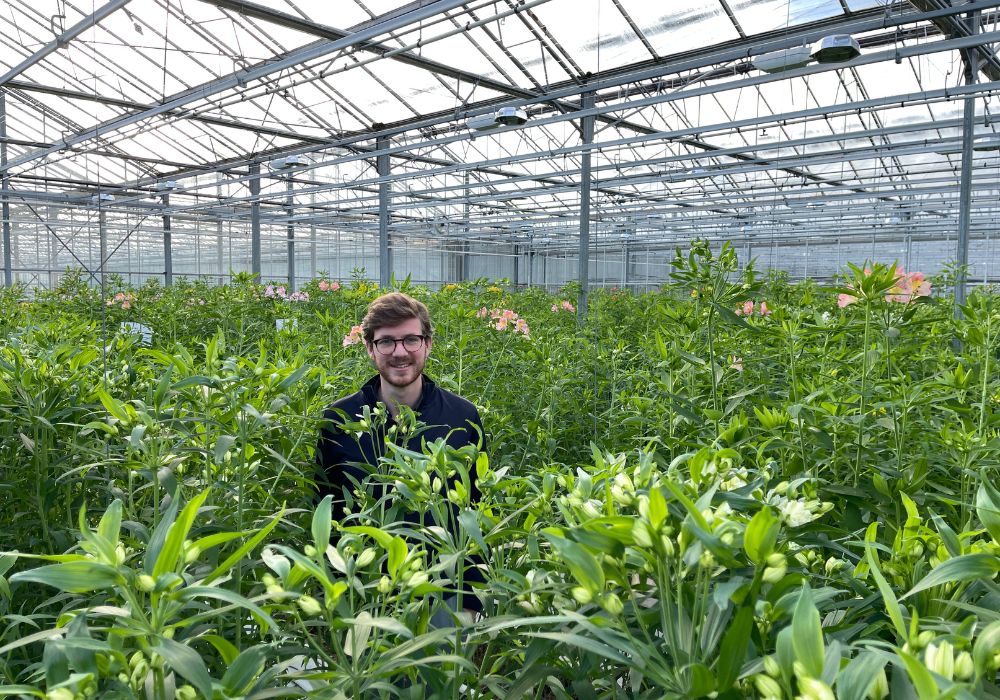 Royal Van Zanten
Royal van Zanten has been a breeder of many different products for 160 years, including many cut flowers, but also potted plants. Royal Van Zanten has a strong position in the cut flower products of alstroemeria, statice, chrysanthemum, and bouvardia, as well as in the potted products of aster, celosia, and chrysanthemums. Their market position for different varieties will be further expanded in the coming years. Royal Van Zanten does this by continuously improving genetics, creating synergy in breeding and propagation technology, and by innovative marketing. Always in collaboration with different partners in the floral chain like growers, importers, and wholesalers.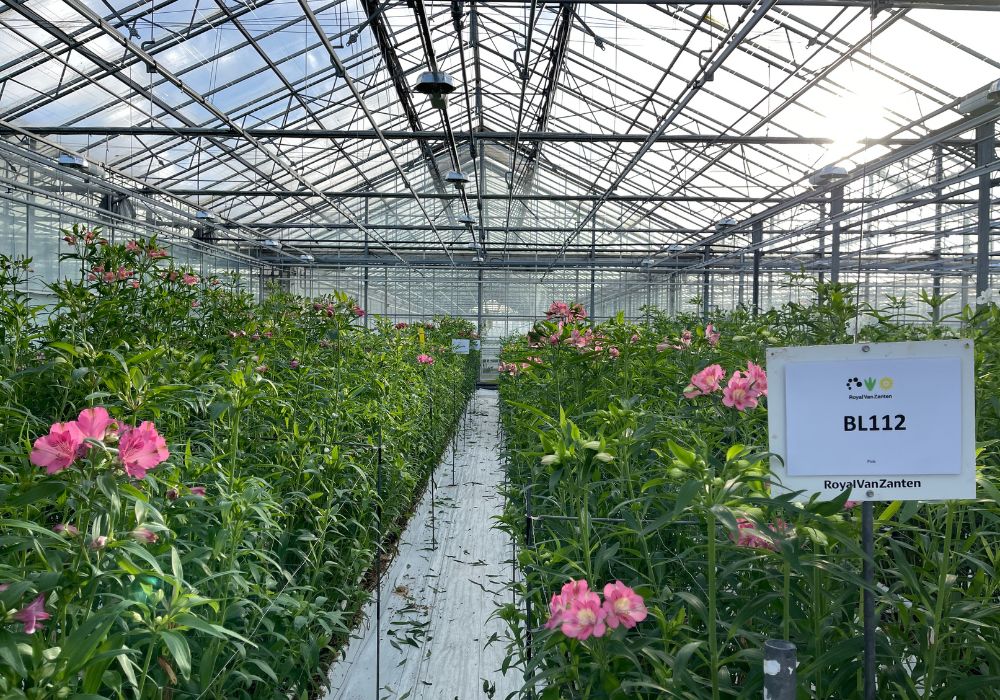 Alstroemeria
Wouter explains:
With alstroemeria, you have to look 10 years ahead. It takes 8 years for a new variety to reach the florist. The origin of alstroemeria is the mountains of South America. Where there are cold nights and warm days. It is therefore a low-energy product, requiring little artificial energy. Almost all growers in the Netherlands now have LED lighting, so it is really a sustainable le product.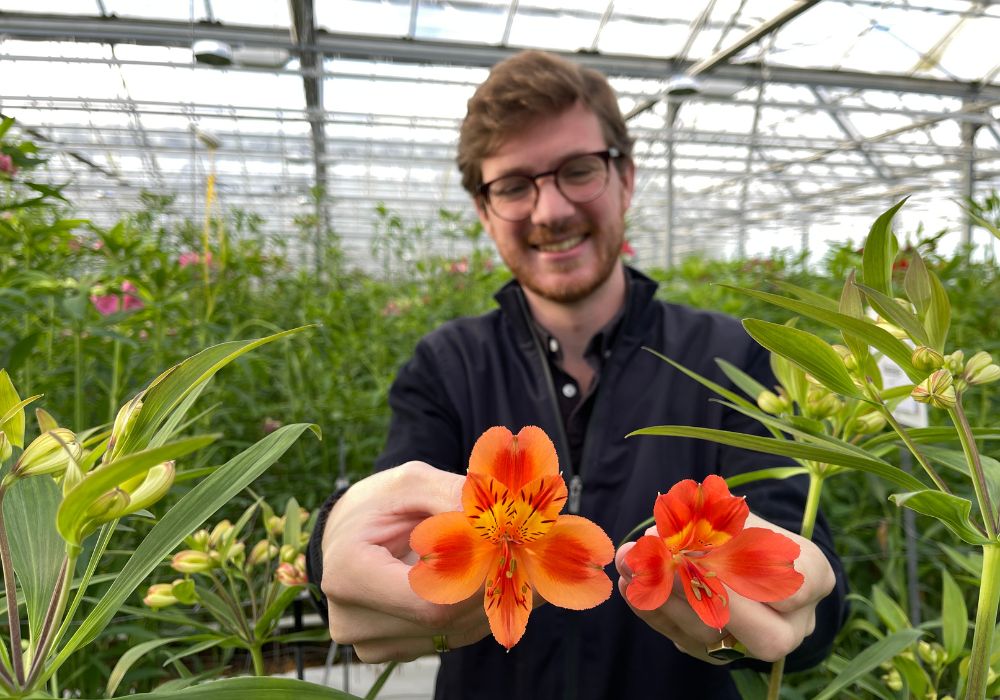 There are basically two types. First, you have the hybrids, without stripes, second, you have the 'butterfly alstroemerias' which come with bigger flowers and have more stripes.
The Alstroemeria varieties have been doing well for a long time, in terms of branding and marketing, especially with Alstroemeria 'Florinca' Charmelia.
Florinca
'Florinca' is a subgroup. They are branched, have no stamens, and have open flowers on a branch with more than 16 flowers per branch. There are around 15 different types. The 'florinca' has around 25 percent market share in the total alstroemeria supply.
Market Opinion
The trade is very optimistic about alstroemerias. They are very well appreciated and get good prices. There's a very good range available, with all the important colors, grown by the best growers in the world. Many florists are particularly fan of the florinca series, because of their vibrant colors, long shelf life, and that they can also 'take a beating'.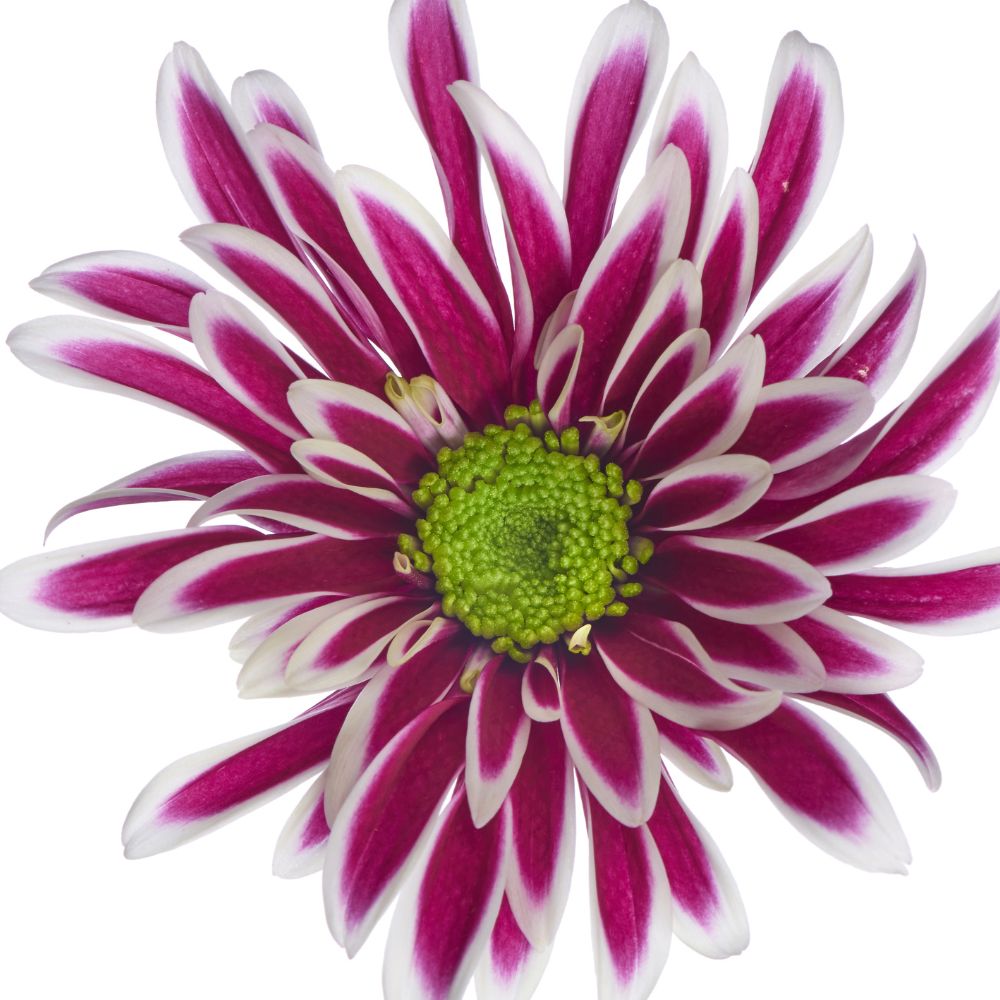 Wouter's Favorite Flower
It's not an alstroemeria, nor a florinca! It's Chrysanthemum 'Saba', (a white/cerise), which has been on the market for a long time.
I like it a lot because it is a festive flower, To me, it is a chrysanthemum that is not a chrysanthemum, an underdog.
He is also a fan of the recently introduced Astronova flower, a completely new variety that was ten years in the making.