Nova Vita means New Life. This time it's the birth of a new rose. The pristine white Rose Nova Vita from breeder United Selections is grown in Kenya by Bliss Flora. This clear white rose makes your special moments glamorous. It is time for an introduction in style!
Live the Nova Vita
Celebrate the moment, drink the wine, taste the fruit, breathe the wind. It's that with flowers. We are here to experience them. To feel them, to enjoy them.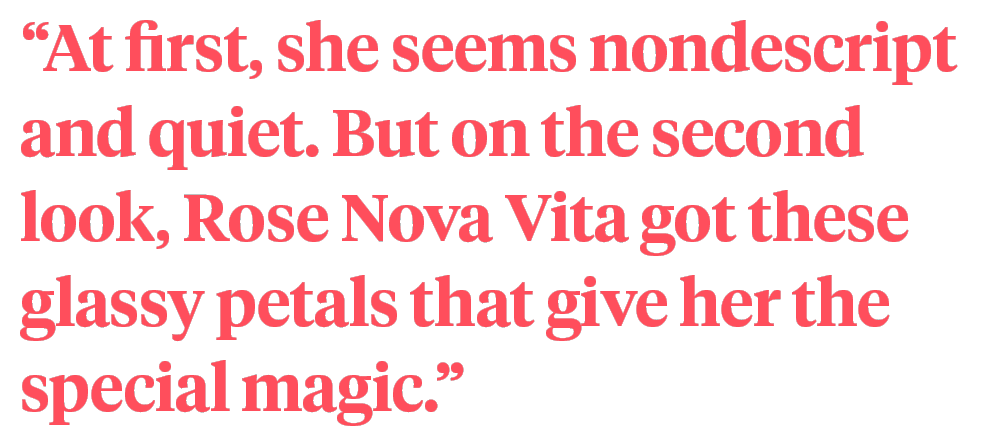 The Rose Nova Vita inspired me to go for a shiny moment of glamour. Let the Rose be the Queen but create a stage for her. Let her shine in her brightest light. Or just in the dark with a golden shimmer.
Give it a pop of gold or silver, so you can feel the idea. A romantic dinner or a wedding vibe, a moment of elegance. The rose can be everything. It is on us how we create the set and how we create the vision.
Set it Free
Which colors do I use? Which object should be in the focus? So we start with composing colors and forms. And next to it we compose feelings. What do we want the viewer to feel?
It is about playing with the balance of creating a finished art vision but also leaving room for imagination. Let the viewer get the idea, but not the whole concept.
The Rose Nova Vita
At first, she seems nondescript and quiet. But on the second look, Rose Nova Vita got these glassy petals that give her the special magic. After three days of blooming she was just perfect to open up the petals and let Nova Vita shine on her stage.
So I can imagine using her for various creations, especially if you want a fine and elegant vibe.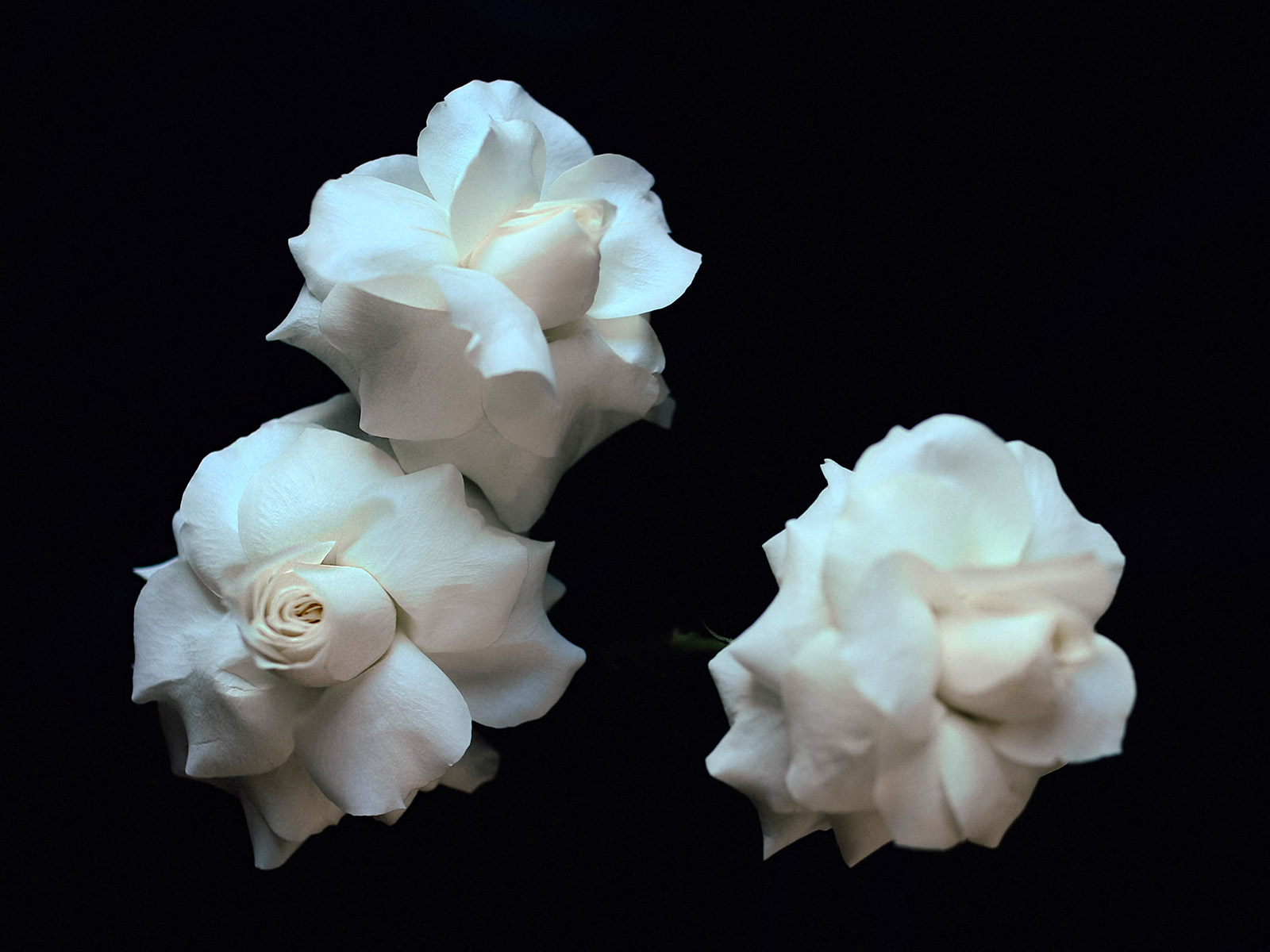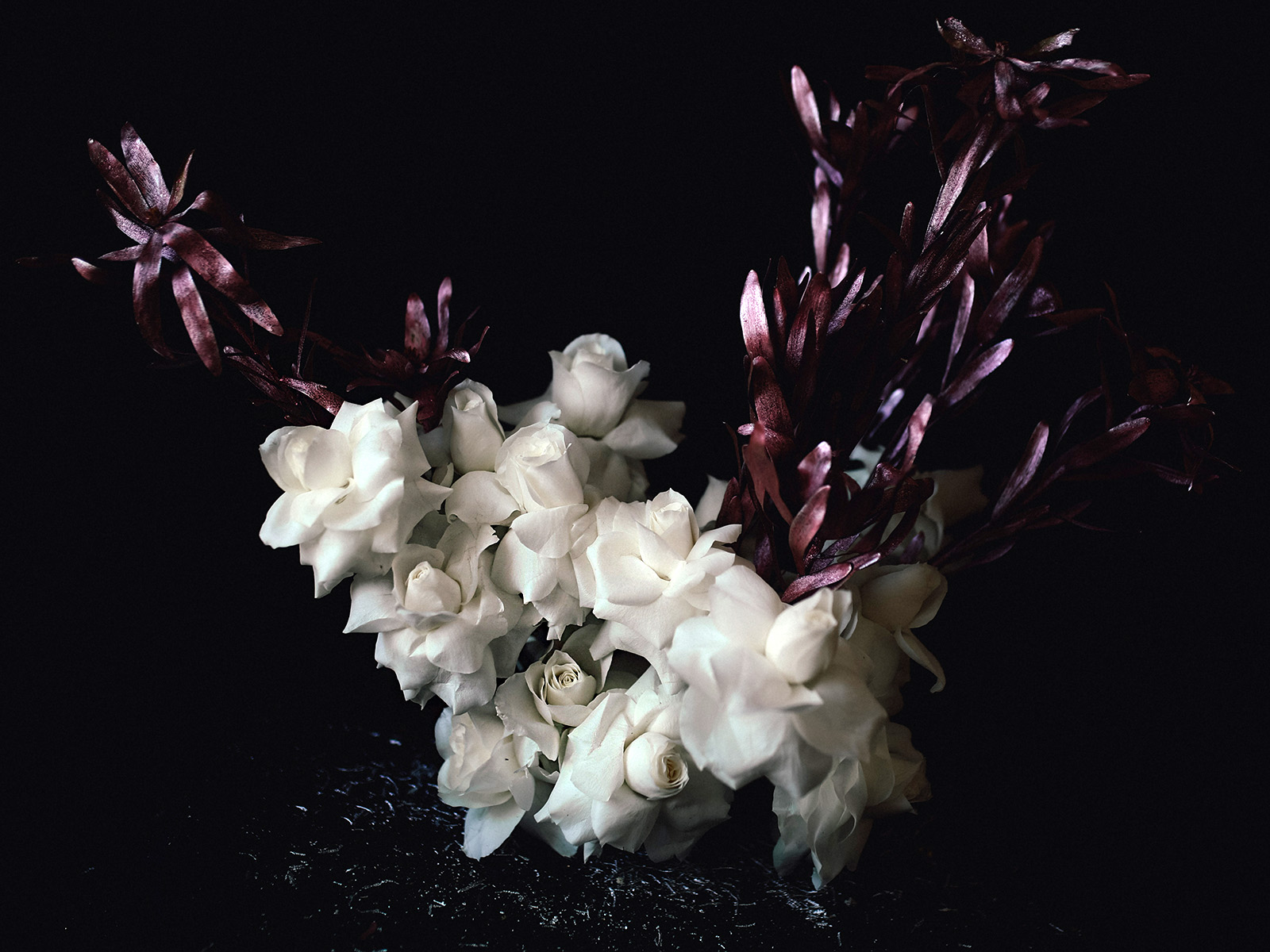 Availability
Rose Nova Vita is now available at Bliss Flora on markets worldwide.