Dried florals have been a trend in home décor and weddings for years. In fact, the floral industry is seeing a shift towards boho and rustic centerpieces consisting of dried blooms and foliage like silver dollar eucalyptus, cotton stems, bunny tails, and dried ruscus. Nowhere is this more evident than in the pampas grass trend that has been overtaking the industry since 2018. These textured, wheat-like stems have been used in home décor, DIY projects, wedding centerpieces, and even bridal bouquets, and keep getting more and more popular every passing year.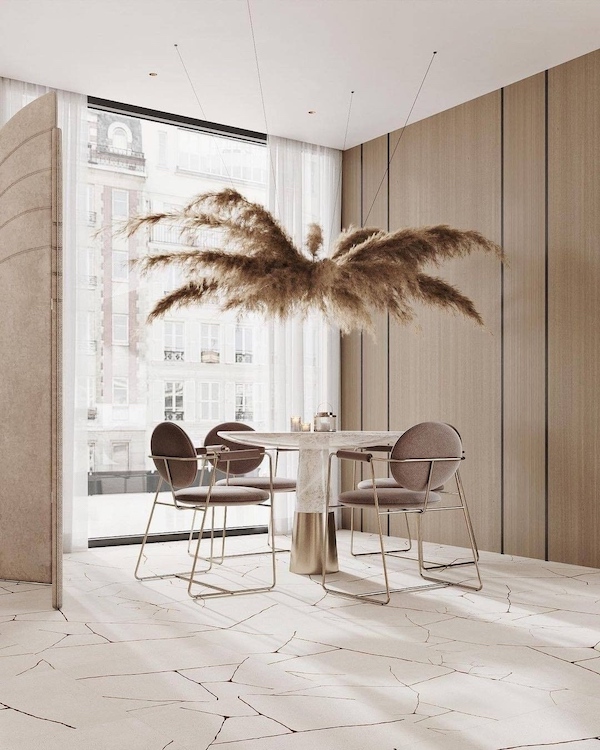 What Is Pampas Grass?
Pampas grass or Cortaderia selloana is a textured grass native to South America that can grow up to 10-12 feet tall. Known for its billowing stalks, silky plumes, and overall wheat-like appearance, this is one of the floral industry's most enduring trends over the last few years. Additionally, despite being considered ornamental by some, it's a weed known for spreading quickly.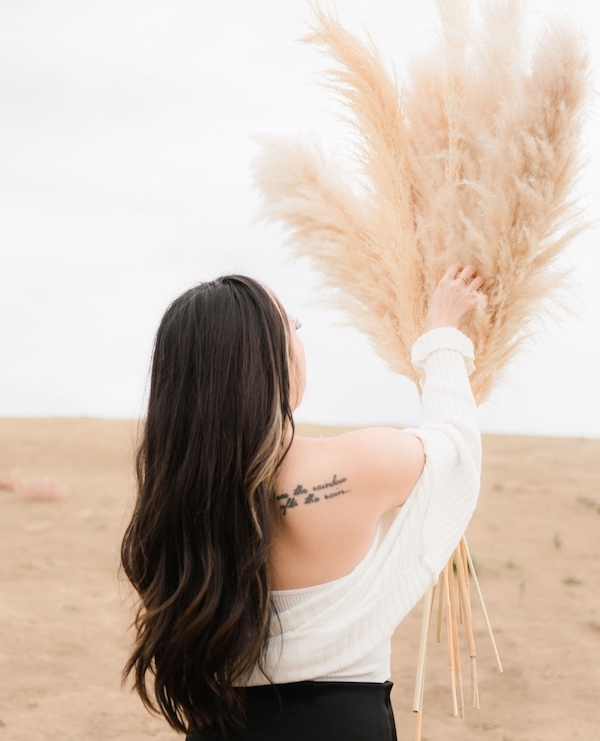 Pampas grass' feather-like plumes are large and mostly neutral, with the plant primarily being sold in a neutral beige. However, it's also sold in white and pink and is something hand-dyed for elaborate centerpieces and floral arrangements.
A Trend Blooming Since 2018
Many attribute the popularity of dried pampas grass to its explosion on Instagram in 2019. It was seen all over feeds in vases, floral arrangements, and even in DIY projects. However, this trend has been popular since 2018, when it first blew up on Pinterest. After first becoming popular in home décor because of its ability to add texture while still being neutral, it also became a wedding favorite, with celebrities and Instagram influencers alike using it in bouquets, ceremony backdrops, ceiling arrangements, and arches.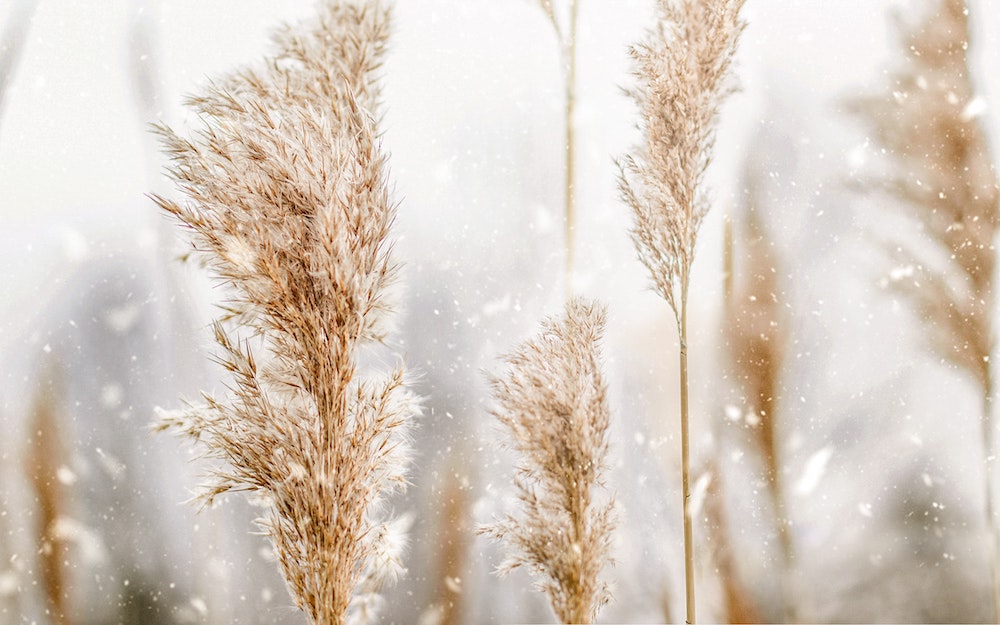 Why Pampas Grass Is Here to Stay
Pampas grass has been a staple in dried florals for years and is here to stay. It can be used fresh, or consumers and florists can opt for dried pampas grass as well. Dried pampas grass is more popular because of the fluffy plumes that many prefer, but pampas grass is used in all forms depending on the user's taste. The following reasons are some of the factors that contribute to wholesale pampas grass' enduring success.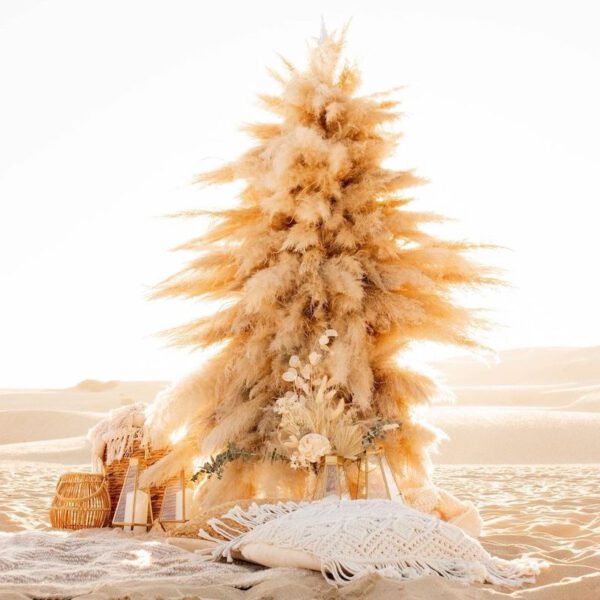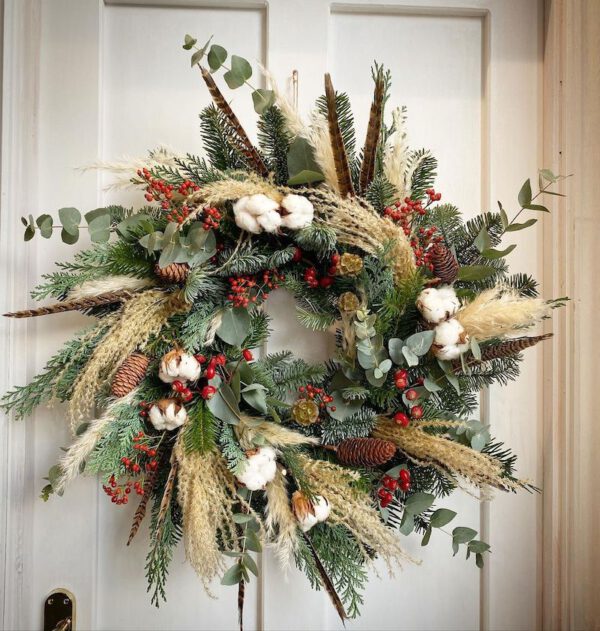 Neutral
Despite being available in many different colors, dried pampas grass is still neutral. It's large and in charge and captures attention but without overwhelming other pieces or florals. One of the reasons it's so popular is because of its ability to fit in with many different interior design styles. Whether you're into boho, industrial, or rustic home décor, dried pampas grass fits in perfectly.
Versatile
Dried pampas grass first took the world by storm in 2018. However, we're almost into 2022, and the trend is still blooming. Pampas grass is being used by celebrities, influencers, florists, and designers everywhere, and the trend shows no signs of dying down because of how versatile it is. It can be used to add texture, calm down a loud and colorful room by adding neutral color, or can be injected into a plain room to bring more life into it. From bouquets and floor arrangements to wreaths and simply styling dried pampas grass on shelves, pampas grass can be transformed in several ways.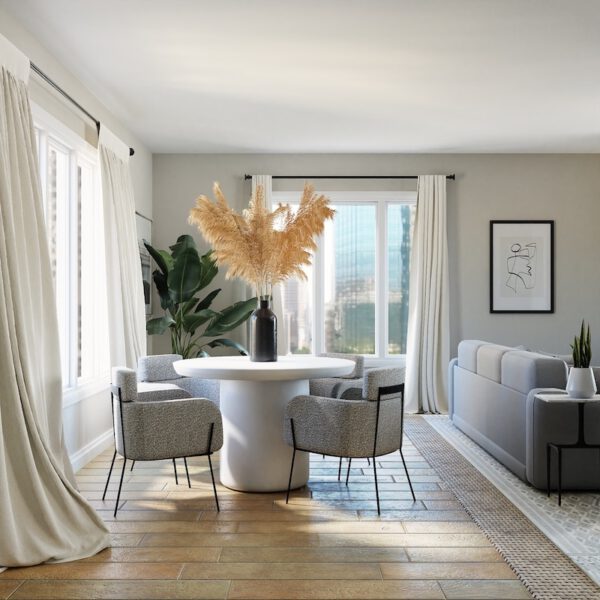 Convenient and Hassle-Free
Even people who normally aren't into flowers are jumping onboard the dried pampas grass trend train. This is because wholesale pampas grass gets better with age – something that isn't true for most plants and flowers. As it dries, the plumes become fluffier and more dramatic. They add more texture to any space, making it feel inviting and cozy without the hassle of having to keep the plant or flower alive.
Sustainable
In addition to being long-lasting, low-maintenance, and full of texture, wholesale pampas grass is desirable for another important reason – it's sustainable and can be used over and over again. Sustainability has been a huge trend in the floral industry. This, combined with the trend of natural elements, has made dried pampas grass a must-have décor item.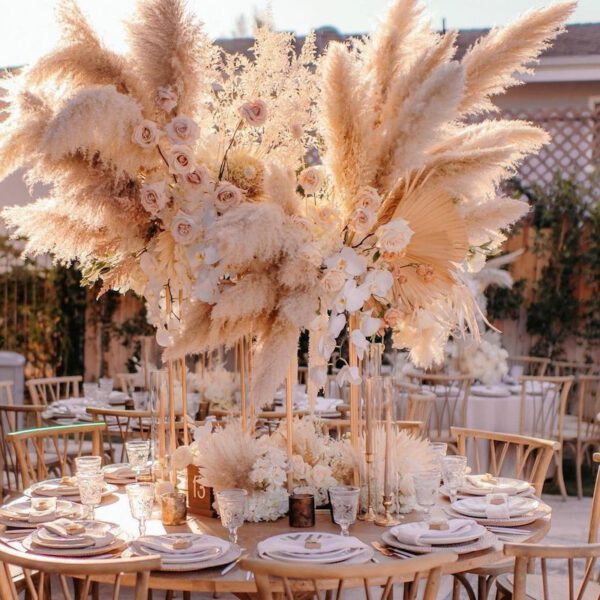 Unlike buying fresh roses every week, people are embracing the longevity and sustainability of dried flowers. In addition to dried pampas grass, the floral industry has seen a rise in demand for bunny tails, dried eucalyptus, and other dried foliage, especially as the autumn and winter months come around. Therefore, dried pampas grass' aesthetics, longevity, and sustainability make it one of the biggest floral trends in recent years, and one that's not going away anytime soon.