We're on the cusp of something truly magnificent. As October graces us with its presence, the heart of the flower industry beats in harmony with the preparations for the illustrious Proflora 2023 International Flower Show. This year, we're thrilled to announce that we, from Above All Flowers & New Bloom Solutions will be present, live, and in full color.
When and Where?
Save the dates! From October 4th to 7th, the Corferias Exhibition Center in Bogotá, Colombia, will transform into a symphony of colors, innovation, and connections. It will become the global epicenter where floral enthusiasts converge, fostering networks and celebrating the grandeur of flora. You can locate us at Booth #2605, conveniently situated across from Dekker Chysanten Booth #2509-2510.
Why Proflora?
Hosted by the Colombian Association of Flower Exporters, Asocolflores, the biennial Proflora show transcends being a mere event; it's a legacy. Spanning over three decades, it has been the melting pot for florists, growers, wholesalers, and innovators. Moreover, the unparalleled networking opportunities culminate in the world-renowned Proflora 2023 party. Proflora 2023 offers something for everyone, from florists seeking industry insights to wholesalers scouting trends. After a four-year hiatus due to COVID, this year's edition is poised to be the best Proflora 2023 exhibition ever, brimming with excitement. Above All Flowers and New Bloom Solutions have witnessed considerable interest from international companies seeking representation, business development, and brand building with the goal of growing their market share in North America. Given ProFlora's status as one of the most influential international shows globally, we are committed to being where our customers are, offering them the business solutions and partnerships needed for North American market growth.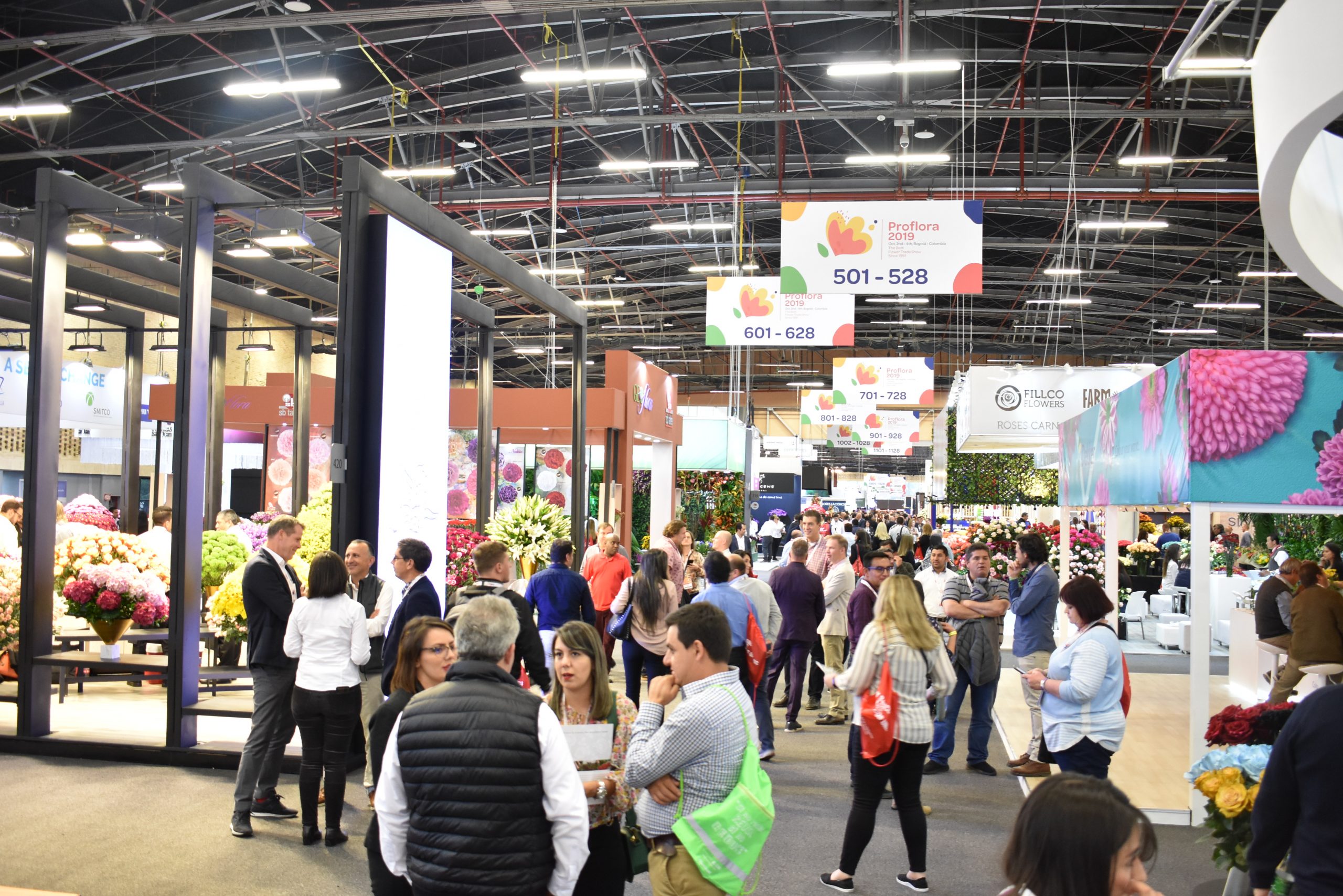 A Glipmse of Our Expertise
Our journey to Proflora 2023 signifies a significant milestone for both Above All Flowers and New Bloom Solutions. As leaders in the floral industry consulting, networking, business development, and business solutions spectrum, we take pride in our extensive array of services. Interested? Visit our website at www.newbloomsolutions.com or meet us in person at Booth #2605 at Proflora 2023. We specialize in connecting companies to our vast network of services, buyers, media, and more. Our tailored floral industry services include business development, consulting, website design, SEO, advertising, brand building, product procurement, and much more. We are your one-stop-shop for business development and floral industry services. If you aim to expand your presence in the North American flower market and seek the network and service support required, choose Above All Flowers and New Bloom Solutions.
Lights, Camera, Bloom!
Now, let's talk about The Bloom Show. We've received an invitation to cover Proflora 2023. On the first day, we will conduct booth interviews, highlighting some of our in-network clients and innovative products that catch our eye. Sahid Nahim will host these booth interviews. If you're a vendor and wish to be featured, reach out to [email protected]. Check out a sneak peek and Step into the limelight with us and get a sneak peek into Proflora as we interviewed Augusto Solano of Asocolflores. Click here to watch this episode we recorded in August. If you enjoy this episode, be sure to visit our Booth #2605 on October 5th to participate in a live recording of The Bloom Show with our many special guests. We're also planning surprise drop-in interviews, so don't forget to swing by and say hello.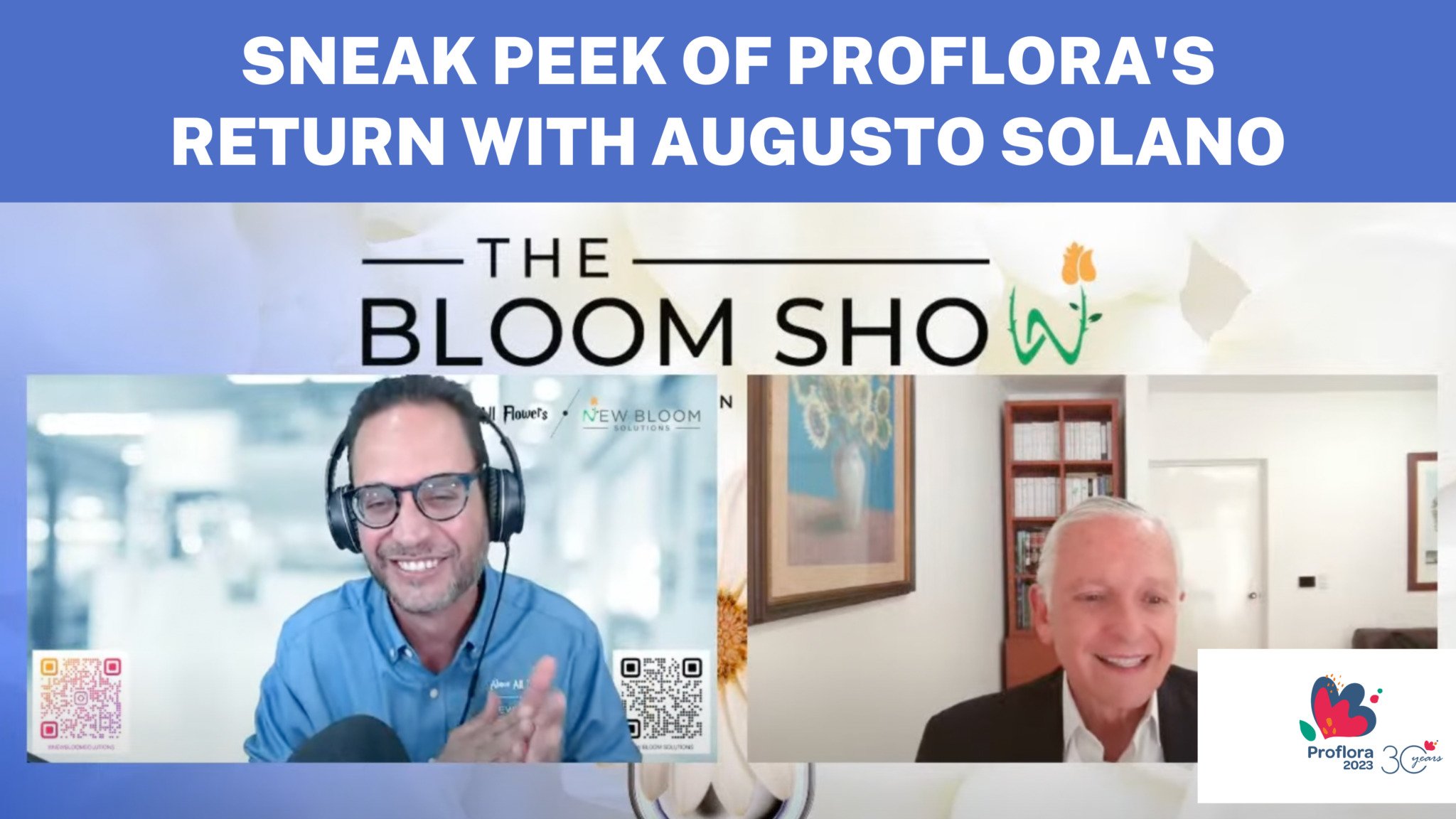 Your Exclusive Invitation:
Whether you're a distributor, grower, wholesaler, service provider, a Bloom Show fan, or a new industry startup, make sure to visit our Booth if you want to explore how our services can help you enter the North American market or expand your market share. We're confident we have a service or collaboration that will fuel your business growth. We will be releasing all of the interviews in late October to and throughout November, so keep an eye out for these special premier interviews.
Bloom with Us:
Interested in a closer look at our offerings or a feature on The Bloom Show? Reach out to us at [email protected] to schedule a booth visit or just come by and say hello. Let's make your Proflora experience flourish with possibilities.
Blooming on:
As the petals bloom this October at the Proflora International Flower Show, be there to witness the harmonious fusion of beauty and business. With Above All Flowers & New Bloom Solutions, let's nurture the future of the floral industry together. See you at Proflora 2023! 🌸🌼🌺