Seven highlighted expos in 2020!
After all the fireworks, fountains of champagne and hopefully a nice bunch of flowers, 2020 has started. This will be a year with new opportunities for all! It's always nice to look back to everything that has happened in the previous year and to look forward to what is coming in 2020. As a market manager I work on a lot of expos in 2020. I picked out the most important and most exciting expos to visit this year, so you can already start scheduling them in!
IPM Essen (28-31 January)
The first expo is coming up soon already. We start this 'Expo year' with the IPM Essen, Germany. From the 28th of January till the 31th of January all the big flower companies will be gathering in Germany to showcase their novelties, specialties and of course their company! The most wonderfull thing about IPM is the variety of company's present. There is a hall with decoration materials, a few halls with production of plants and tree's and there are a lot of breeders and growers from Europe. There's a big diversity at IPM, so everybody can get inspired!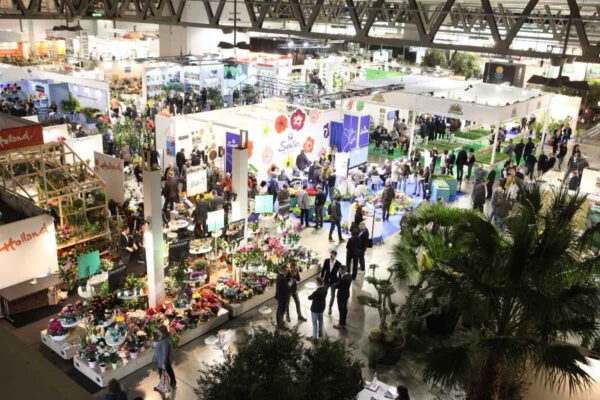 My Plant & Garden (26-28 February)
A relatively new expo is the My Plant & Garden Expo in Milaan. Of course, the city Milaan itself is worth a visit, but the fact that they are expanding the expo every year means that there is a huge interest in flowers in Italy. Italian growers, wholesalers and wedding planners are active during the expo, which makes for a beautiful event showcasing all the segments in Italy and its surrounding countries. Of course visiting Milan is always good as well!
World Floral Expo (25-27 March)
New York has been picked for this years World Floral Expo 2020. A great opportunity to get an overview of company's active world wide in the floral world. It's also a good opportunity to meet florists and flower influencers from all over the world. Thursd. will be present as well for the first time, don't miss out!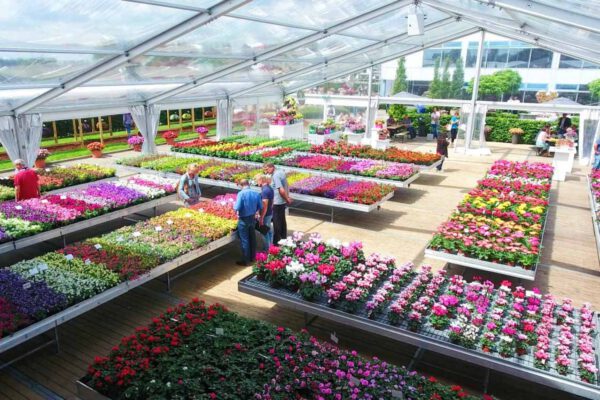 Flower Trials Holland (9-12 June)
With 62 company's showing their newest pot plants in every segment, this is the largest expo in the business. Everywhere you go you will be inspired and treated like you're in plant heaven! The whole trail in The Netherlands is set and all kinds of companies will also have additional shows, and trials. Not only in pot plants but also in cut flowers. This is a unique way to discover all the new developments at once!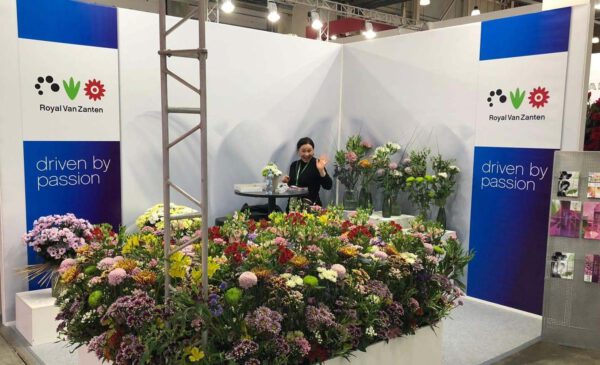 Flowers Expo Moscow (8-10 September)
Last but especially not least, the Flowers Expo Moscow. An event happening in Eastern Europe, connecting Europe, Asia and Colombia with their floral pride! A hugely international event with growers from The Netherlands, Colombia and Russia. There will also be a lot of floral shows, decoration booths and breeders active during the expo. A unique event in the centre of one of the biggest trading countries of the world.
Expoflor Ecuador (September 23-25)
A flower expo will be held, right in the centre of the flower production area. A lovely way to meet growers from Ecuador, Colombia and all over America. Traders and breeders will be present as well. Over the last years this expo has been expanding as well, with more and more visitors from all over the world coming out to Southern America to see the greatest products which are grown over there.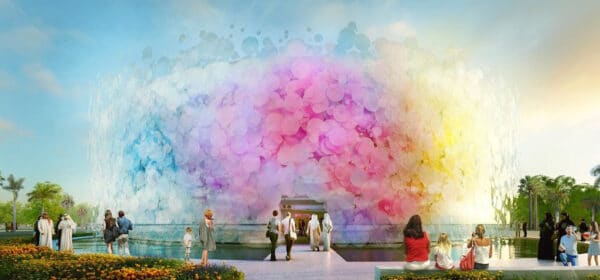 Trade Fair Holland (4-6 November)
To finish off this expo year, there is the Trade Fair and the IFTF in The Netherlands. Mostly all Dutch growers are present during the Trade Fair in Aalsmeer. Most international growers will present at the IFTF in Vijfhuizen. This will be a nice time to talk about new varieties, new concepts and to meet in The Netherlands. Of course the Dutch and International presence of florists and other influencers is going to be big! Come on over and get amazed! These are the highlights of 2020 for me. Of course there will be a lot of other events worth paying a visit and to get floral inspiration from! Will you be present at one of the expos, and would you like to meet? I will be present at most expos! See you somewhere in the floral world this year!