Today I had the pleasure to meet Oscar Peters, the co-owner and director of De Ruiter Innovations: one of the most historic and distinguished rose breeders in the world. De Ruiter was founded in 1914 by the grandparents of two employees who are still part of the team today. The business initially started as a cut flower production farm, and during the war, they ventured into rose breeding. They were originally based in Hazerswoude, a picturesque village in the Netherlands, and now have offices with breeding and testing locations all over the globe. De Ruiter is based in countries in South America like Ecuador, Colombia, Brazil, East Africa, In Kenya, and Ethiopia, and in Europe, Russia, and China.
Meet Oscar Peters: Director and Co-Owner of De Ruiter
Oscar shares information openly with their offices worldwide and tries to keep the company human despite the abstract decision-making process of rose breeding. Oscar joined De Ruiter in a roundabout way.
"Originally, I ran a law firm in Ecuador and together with Louis van Weerdenburg and Ruud Olij, set up a rose farm there, Welyflor, in 1994. But in 2004, De Ruiter was facing difficult times. The then-owner, Anton Pouw, fell ill, and the search began for a new director. I was approached to take on a few tasks in 2007, and by 2008, amidst the global financial crisis, I became one of the two directors and shareholders of the company, together with Henk de Groot"
At that time, Oscar and his family were still residing in Ecuador, and in 2015, they permanently moved to the Netherlands. The journey has been one of evolution and growth, not just for Oscar, but for the entire company.
De Ruiter's Distinctive Features and Achievements
What makes De Ruiter unique is their rich history and pioneering spirit. They are the oldest breeders who ventured abroad, especially as countries around the equator began to rise in prominence. Their innovative approach to marketing, high-quality standards, reliability, and the loyalty of their team set the business apart.
The culture of the company has transitioned from a family structure to a more corporate one, but, as Oscar explains:
"We strive to retain a human touch. We've transformed our sales team into 'sparring' partners, sharing information extensively across our global offices. Even though the choice of breeds in rose breeding is often an abstract decision, we work hard to keep our company human-centered."
De Ruiter's rose breeding process is thorough and meticulous, taking several years from cross-breeding to market introduction. They maintain a broad assortment of roses, ensuring they can quickly respond to new trends. It takes average seven years for a new rose to come to the market. The breeding process involves 250.000 seeds from crossings, resulting in 75.000 seedlings. From these seedlings about 10.000 are selected, then selecting 1000 codes. These clones are sent to four continents, where they are monitored for at least two years. Data is collected on 70 plants of each variety, and after this process, 100 codes are selected for the third phase. From there, 15 introductions are made for each continent, per year.
Looking Towards the Future
His favorite flower? That would be the Rhodos rose. Oscar explains that, initially, it didn't sell well, but its exceptional longevity made it popular, particularly in Kenya. This is where 95 hectares are now dedicated to its cultivation. It turned out to be a tremendous success, a testament to their ability to spot potential and perseverance.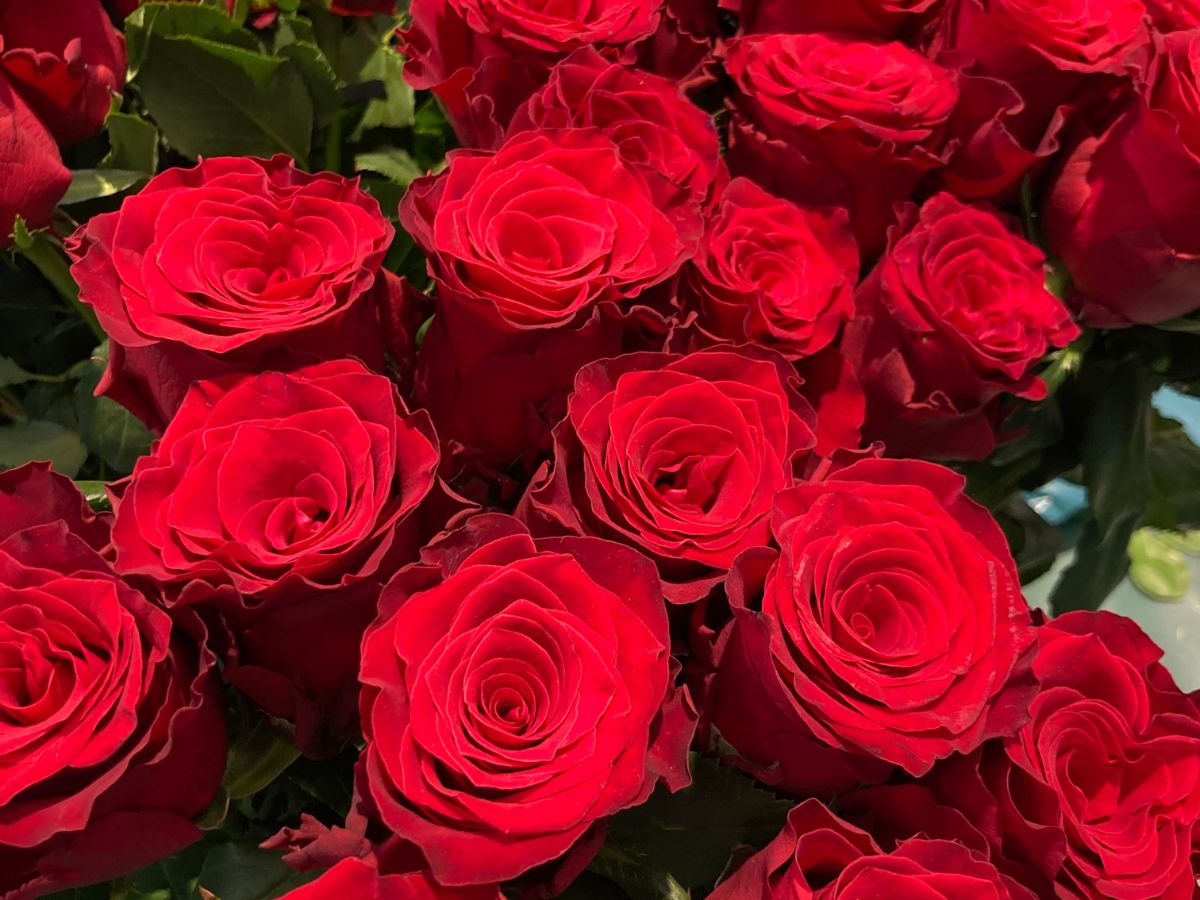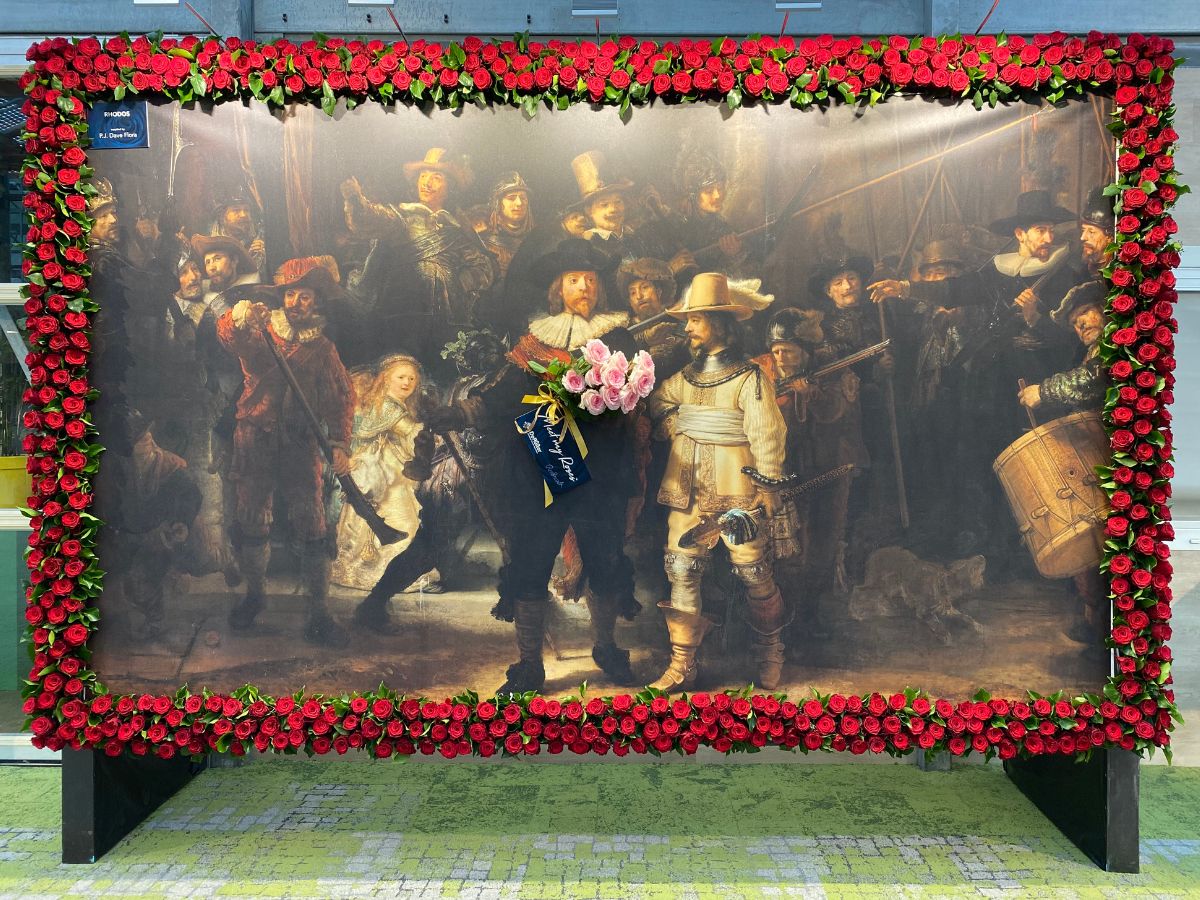 "Looking towards the future, we aim to stay on the course we have charted, maintaining our foundations while continuing to innovate. We are always keeping an eye on our market position, ensuring we are able to participate on an equal footing. We are excited about the future of De Ruiter and the many more years of successful rose breeding to come."
What Makes De Ruiter Unique?
De Ruiter is a 'Koninklijke' (purveyor to the court) company with a rich history as the oldest rose breeder and the first to explore the opportunities of foreign markets. The company has a reputation for entrepreneurship and pioneering work, creativity and innovation in marketing, trade shows, quality, and high standards. Their employees are loyal, and they strive to maintain a corporate culture while still retaining the family structure. At a Trade show in America in 2015, De Ruiter changed its concept from exhibiting codes and upcoming varieties to showing De Ruiter varieties that were in production at the farms that also had a booth at that trade fair, thus promoting the participating farms in their efforts to open up the market. This led to a threefold increase in sales in Ecuador. The company has a broad assortment of roses and continuously develops new varieties to keep up with trends.