Aspidistra Elatior
Flower
Greens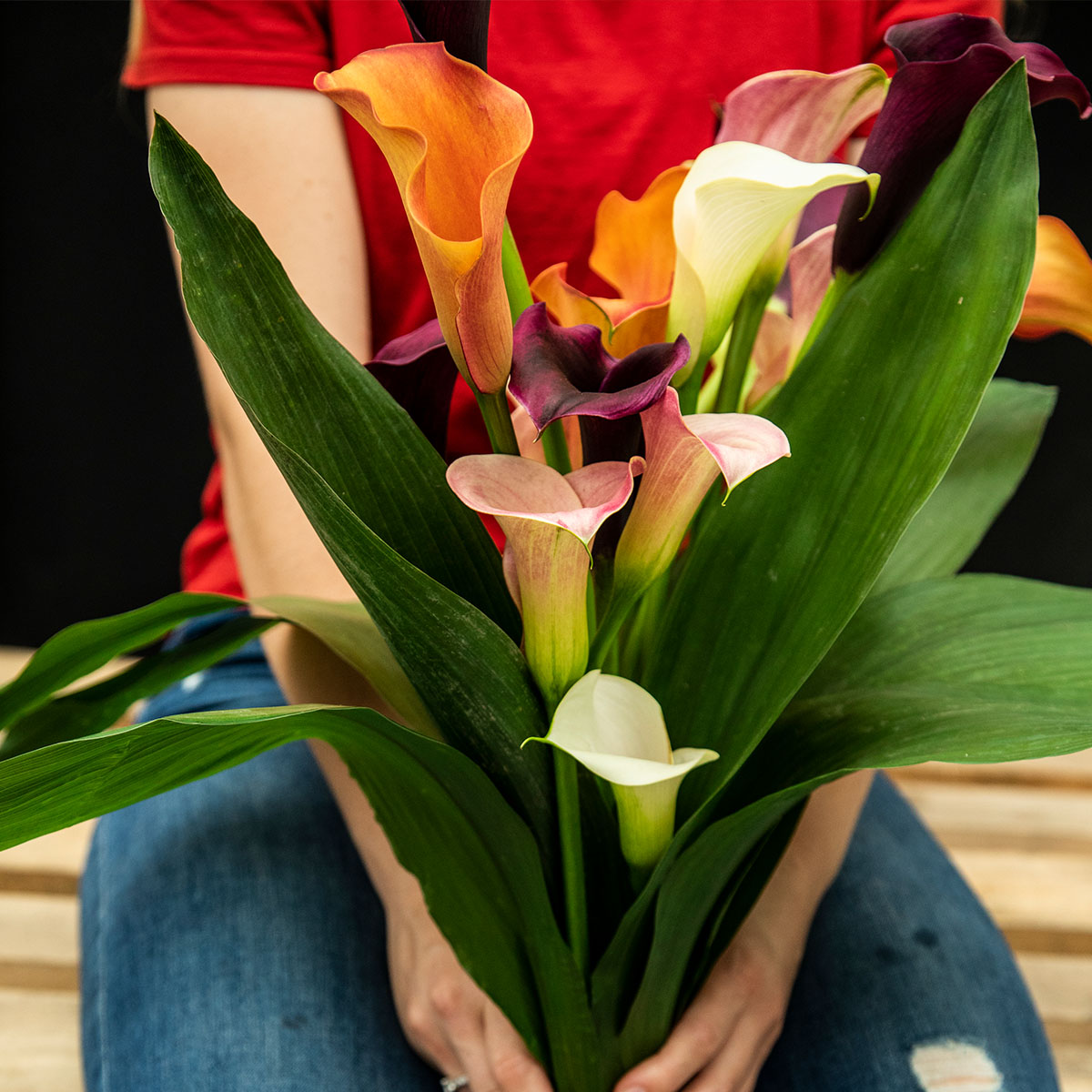 About
Aspidistra Elatior
Origin
In general, aspidistra is known as a houseplant. These plants are evergreen and herbaceous: the leaves come directly from the roots. In 1800 they were brought from China to Europe and they belong to the long-used houseplants.
Where Does Aspidistra Grow?
The climate in Central America is ideal for the cultivation of aspidistra, but it also grows excellently in Italy. Aspidistra is grown under 'saran' or shade cloth to protect the plants against the bright sun. After cutting, the leaves are dipped into water to soak off the first dirt. Then each leaf is swept clean individually. This has nothing to do with chemicals, but the leaves are often dull and full of mud after watering the plants.
From field to bouquet
Aspidistra is available in many sizes. The longer varieties are beautiful in bouquets as they stand out. They are also often used folded, stapled, or torn into strips.
Facts
The name originates from ancient Greek, aspidion (means 'shield'). 'Quarter leaf' and 'butcher plant' are popular names for aspidistra. The last name comes from the fact that aspidistra was kept in slaughterhouses, probably due to its resistance against low temperatures and because it does not require much light.
Inspiration
Aspidistra is gratefully used by creative people with green fingers. The aspidistra leaves can be strengthened on a wire, and they are easy to fold, paste, turn, staple, etc. to create a beautiful bouquet or arrangement.
FIND A
Aspidistra Elatior

NEAR YOU