About
Colorita® Fabiana
Eye-catching green leaves with white edges even when she is not blooming.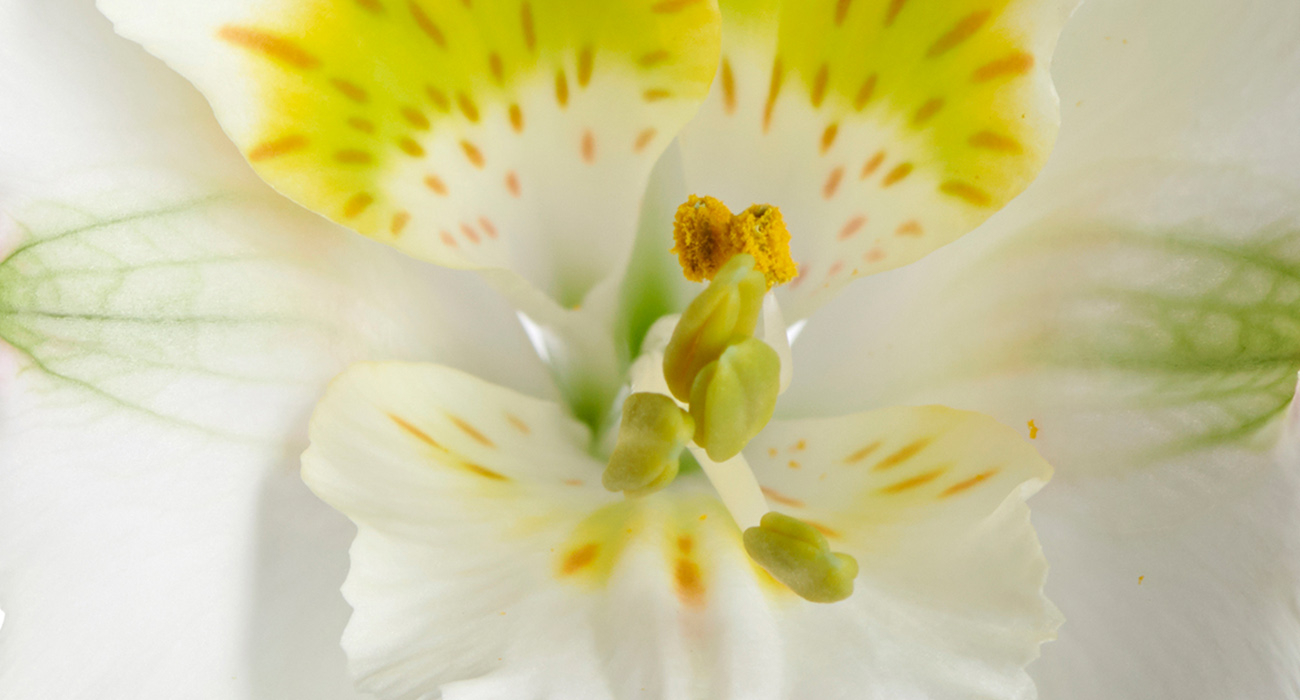 Colorita® Fabiana
Colorita® Fabiana is a unique alstroemeria plant because of her trendy variegated leaves. Her green leaves with white edges are still eye-catching even when Fabiana is not blooming! Her big white flowers with botanic markings are very feminine.
The Colorita® Series
Just like the other Colorita® plants, she can be placed on your balcony, terrace, patio, or garden. Availability: Spring/Early Summer.
Colorita® Care Tips
This garden plant requires very little maintenance.
To keep in pots on your terrace or balcony, water them regularly, especially on sunny days.
Colorita® is resistant to most diseases and pests.
Be aware of snails, they love to eat alstroemerias!
Colorita® is half-hardy and can tolerate mild frost. About 70% of the plants survive the winter in the Netherlands if left uncovered. Almost all the plants survive if they are covered with straw.
Plants in pots freeze quicker than when in the ground and are best placed in a frost-free spot during winter. When the plants start growing again in the spring some extra fertilizer will enable the plant to flower faster.