A global floral powerhouse, Kenya is one of the world's biggest exporters of cut flowers, accounting for roughly one in three flowers sold in the European Union. The country's success in flower production is driven by its conducive weather conditions all year round, well-trained personnel in the flower sector, and a robust flower industry among others. The main cut flowers available in Kenya are roses, carnations, hypericums, alstroemeria, gypsophila, and lilies. Besides these, many other flower and plant varieties are available in the country.
As you will see the art of flower arranging in Kenya is a lively and diverse field that showcases the country's rich floral diversity and export potential. Let's take a look, shall we?
Kenya's Flower Arranging and Floral Design Scene
In Kenya, the art of flower arranging is burgeoning and continues to herald promising prospects. Rosemary Kimunya, a flower enthusiast and the founder of the Kenya Flower Festival (KeFFLO), an initiative that seeks to spark and promote locals' enthusiasm for floristry and flowers - especially cut flowers and ornamentals - affirms this notion.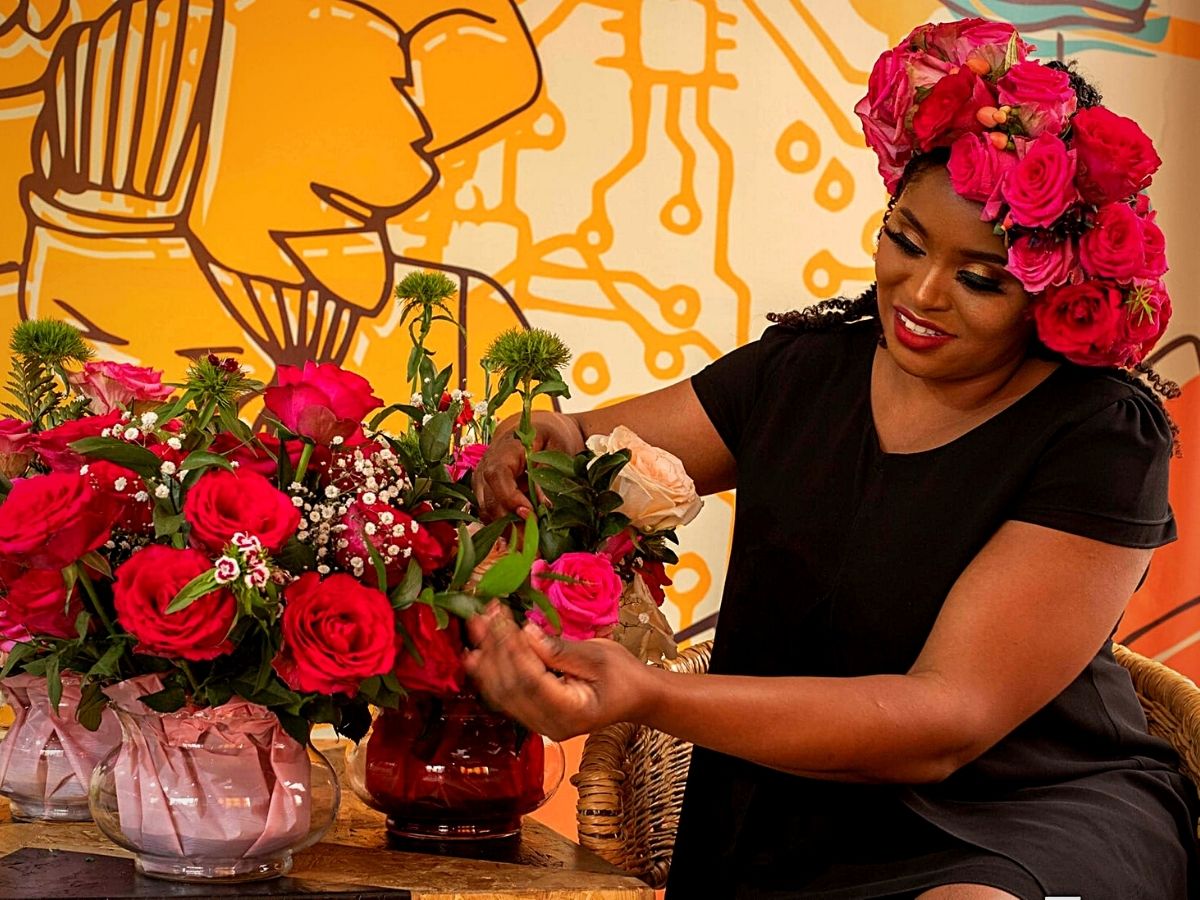 KeFFLO is the spine of the 'Sip and Arrange' initiative which is a series of activities that bring together floral designers and arrangers, flower lovers, and floristry enthusiasts in a drive to attract more attention to floristry in Kenya. The next edition of the 'Sip and Arrange' series will be on October 13th and 14th, during the annual mega Kenya Flower Festival showcase to be held at Fairmont, The Norfolk in Nairobi.
Rosemary says:
"In these events, we work with the crème de la crème when it comes to florists in the Kenyan flower and floral design scene. We also strive to impart the expertise and skills to others who are enthusiastic about floral design and everything flowers."
Through her endeavors, Rosemary says she has managed to work with some of the best florists in the country, and beyond including opportunities to host South Africa's award-winning luxury floral designer Mabel Maposa in her flower events.
Who Are the Players in Kenya's Floristry Industry?
The floral design and arrangement industry is fast-growing in Kenya as different flower designers are coming up. On the other hand, several flower growers are also diversifying into the art, designing their own tailor-made bouquets for niche markets. Grower Sian Flowers, for instance, leverages its successful roses production and its investment in summer flowers to create exquisite artisanal flower bouquets.
A large percentage of independent flower designers in the country sell their flower products and services online, with some owning physical flower shops. Equally, quite a huge number deal directly with their prospective clients, with some streets of Nairobi often thronged with flower bouquet vendors.
Lydia Kang'ethe, a leading floral designer in Kenya, who has been in the trade for more than twenty years and even won awards is among the crop of florists spurring the floral design and arranging campaign in Kenya.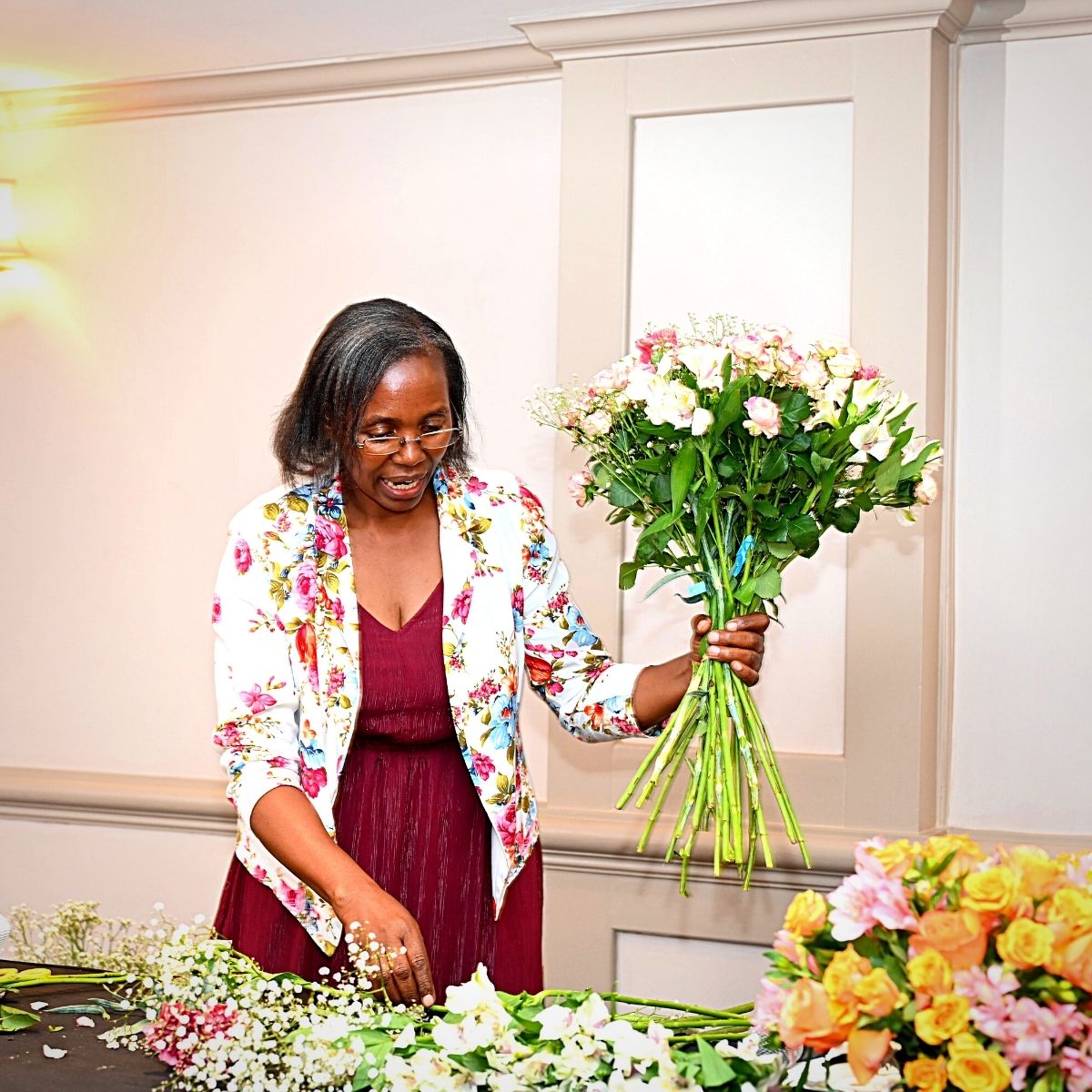 Lydia believes that an ideal floral arrangement that captivates and attracts attention is not only achieved by a good choice of fresh flowers and plants but also by an understanding of floral design elements and principles.
She owns the Wedding and Floral Design Centre which offers different flower design and arrangement services, and also creates designs that it offers through online retail. Her designs and floral arrangements are ideal for all occasions. She also does styling and decorations for weddings and events, creating beautiful floral installations.
The florist who has been decorating weddings and events for years, also runs a line of retail florist shops that deal in different kinds of bouquets and arrangements.
In addition, Lydia who indicates that she has always been passionate about flowers and the art of floristry also offers professional floral design training and workshops for those who aspire to get into the floral design and flower arranging trade.
Meena Shah, the director of Event House is also a floral designer based in Nairobi who has expertise in the flower business, with expertise in event management and decor that spans more than 25 years as a seasoned professional flower arranger.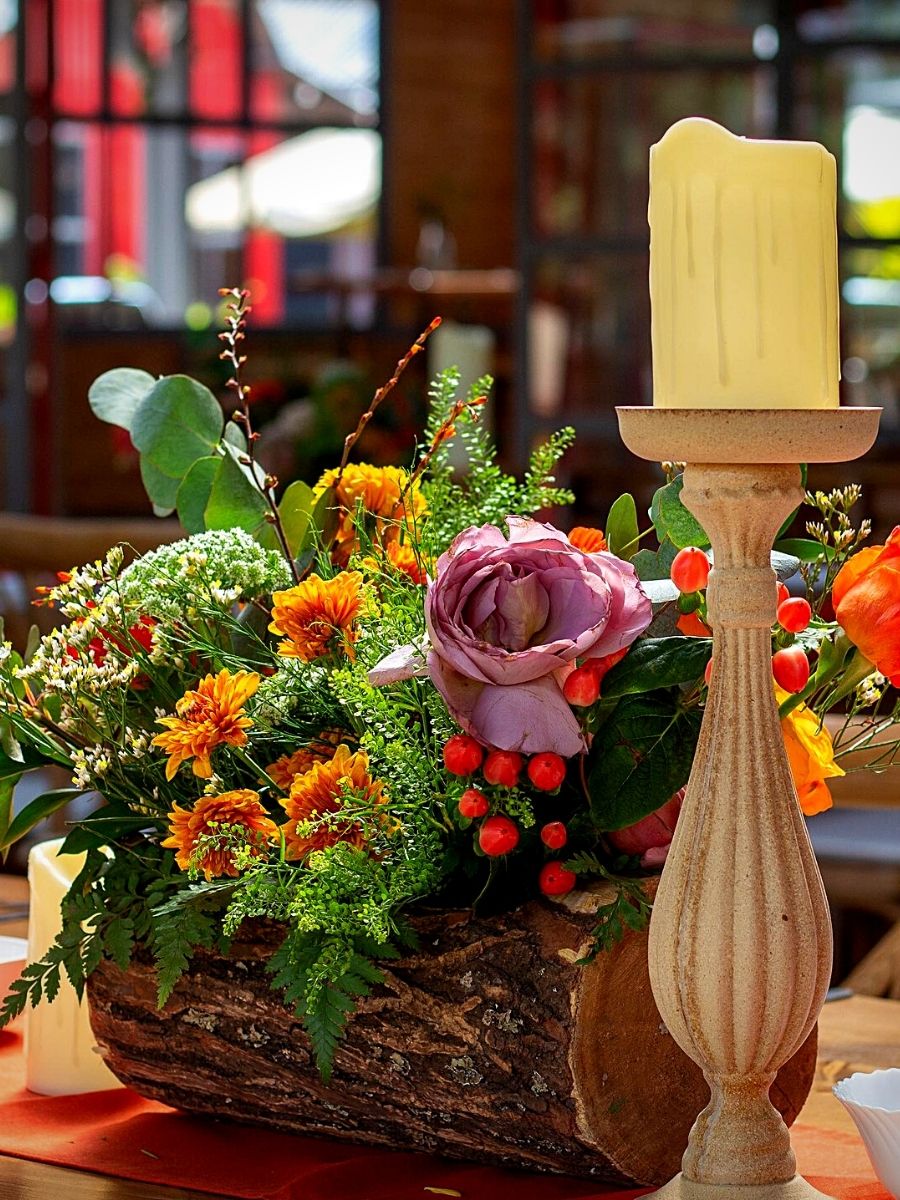 Event House largely specializes in events locally as well as destination weddings. Meena, who qualified as an international flower judge in 1998 has extensively participated in international flower events in countries like South Africa, Scotland, Japan, Canada, India, and even in the prestigious Chelsea Flower Festival.
She has previously done floral exhibitions for Kenyan flower growers through the Kenya Flower Council (KFC) showcasing their flowers in the US, and Netherlands, among other countries. KFC is at the forefront of promoting Kenya's floriculture and everything floristry in the country.
Furthermore, there are organizations like the Kenya Horticultural Society (Gardening Kenya) and the Kenya Floral Arrangement Club, which have also been at the forefront, spearheading the art of floral design and arranging in the country to ensure that the practice flourishes in Kenya. From time to time, they organize activities that focus on floral design and flower arrangement.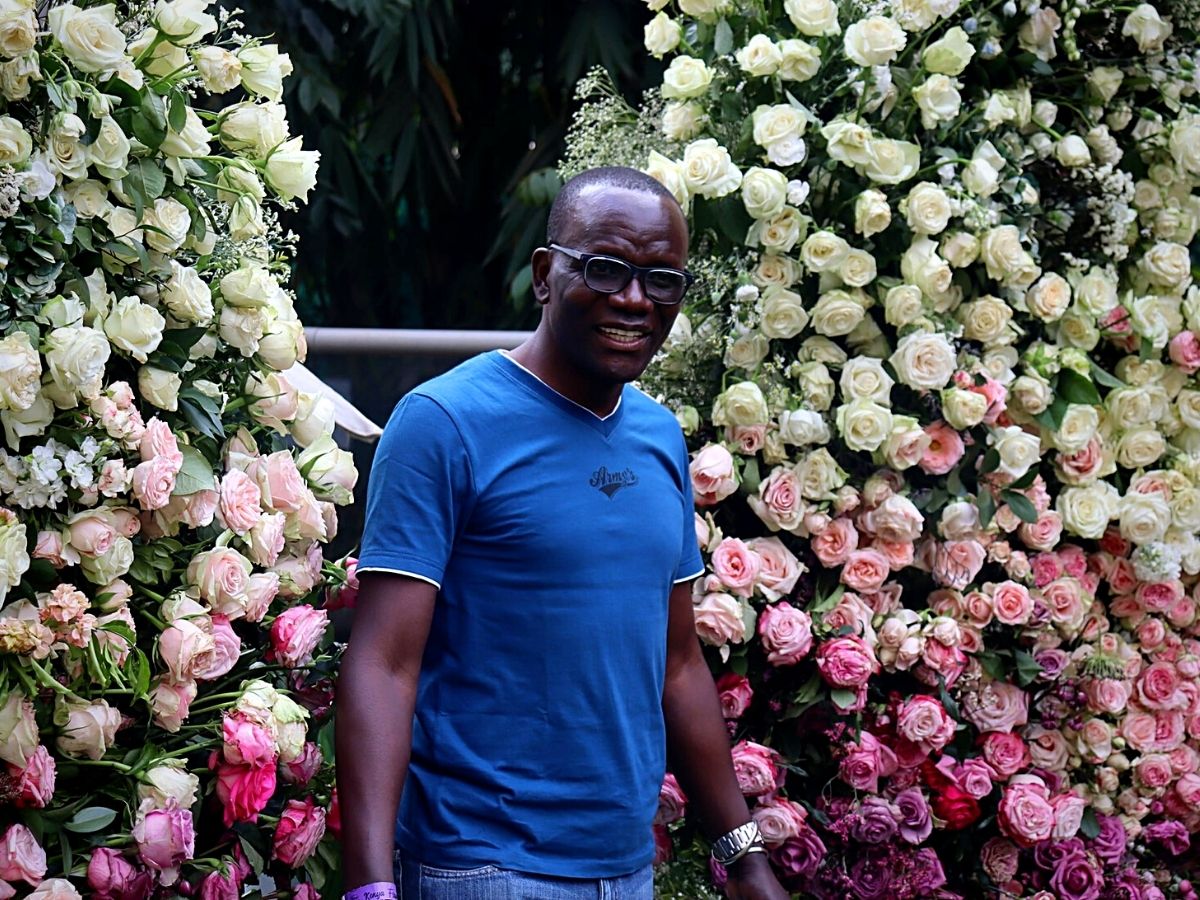 Some Facts About the Art of Flower Design and Arranging
The art of flower arranging, also known as floral design or floristry, involves the creative and skillful arrangement of flowers, foliage, and other natural elements into aesthetically pleasing and harmonious compositions.
It is a practice that has a long and rich history dating back to many civilizations and has evolved into various styles and techniques across the world. To effectively achieve it, this art follows numerous guidelines.
Design Principles
Flower arranging follows several design principles, including balance, and contrast, proportion, rhythm, unity, and emphasis. These principles guide the arrangement to create visually appealing compositions that draw the viewer's attention and convey a specific mood or message.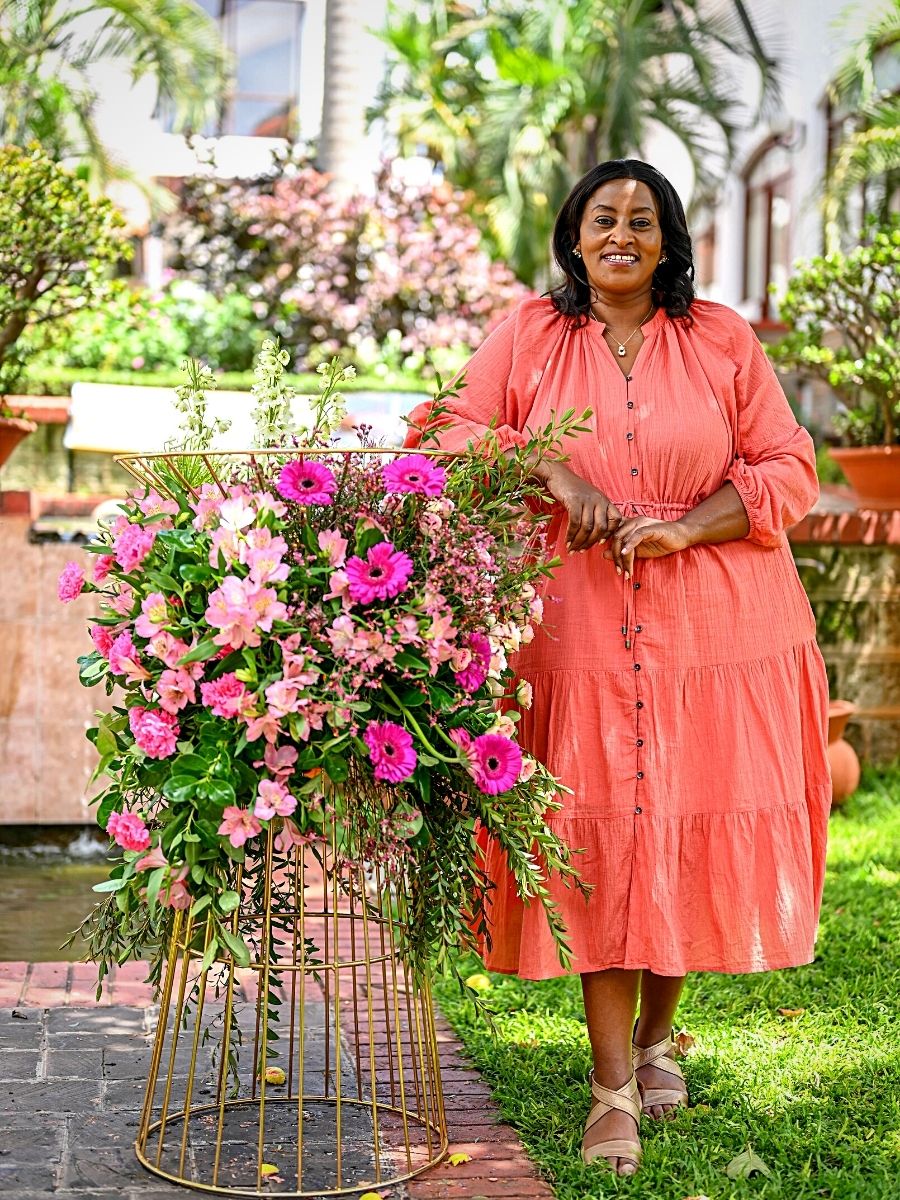 Color and Texture
The choice of flowers and foliage is crucial to the overall impact of the arrangement. Flowers are selected based on their colors, shapes, sizes, and textures, and how they work together to create a harmonious or contrasting effect.
Styles and Techniques
There are various styles of flower arranging, each with its own characteristics and techniques. Some common styles include the traditional or formal formats which emphasize symmetry and balance, often using classic flowers like roses and lilies. This style is often seen in elaborate bouquets and arrangements for formal events.
There is also the modern or contemporary format which focuses on unique shapes, minimalism, and bold use of color. This style may incorporate unconventional materials and asymmetrical designs.
In addition, there is the European/Wildflower format that mimics the appearance of freshly gathered flowers, often including a mix of flowers and foliage to create a more natural and unstructured look.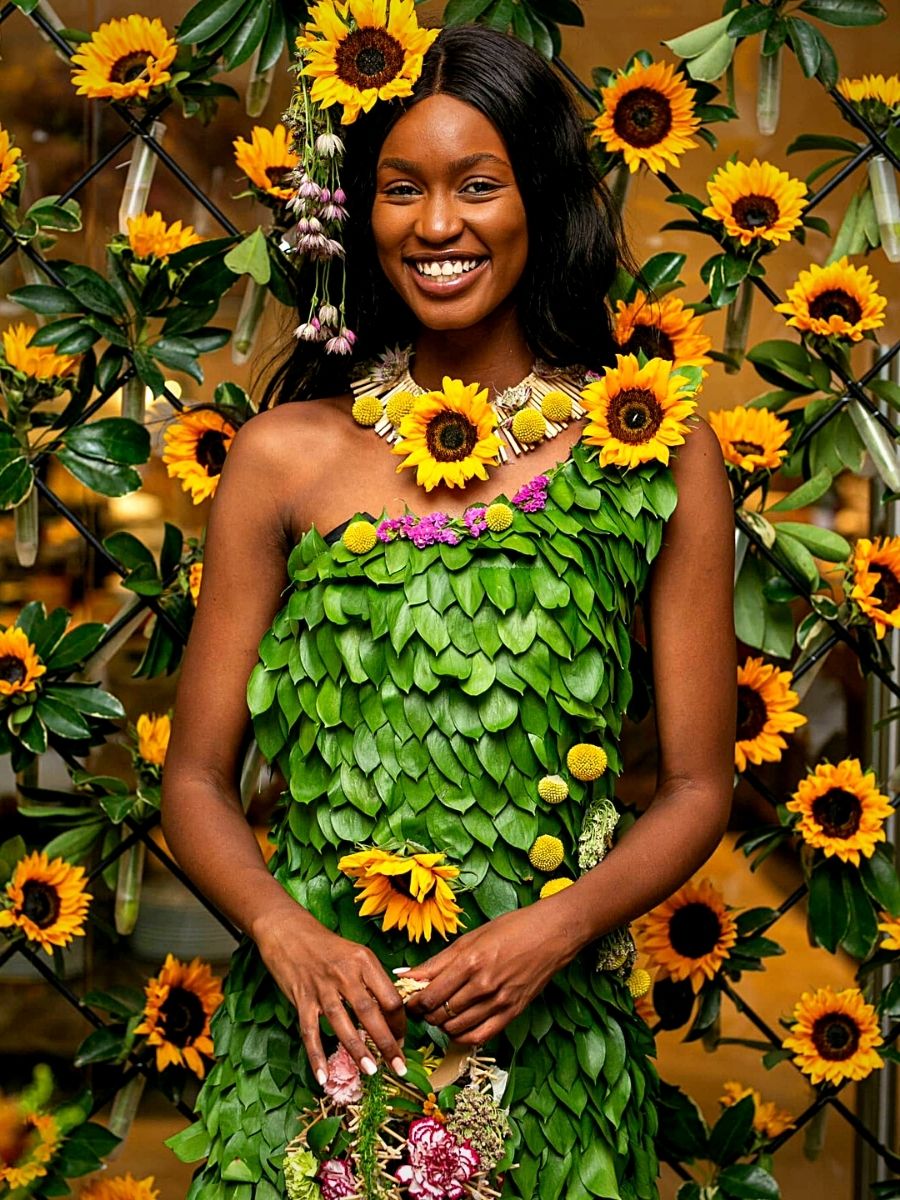 Then there is the Japanese Ikebana which emphasizes minimalism and symbolism, with a strong focus on the relationship between space, lines, and forms. Ikebana arrangements often use few materials and emphasize negative space.
Tools and Techniques
Flower arrangers use various tools, such as floral foam, vases, floral tape, wire, and clippers, to create and support their designs. Techniques include wiring individual flower stems for manipulation, using floral foam for stability, and arranging flowers in specific patterns or forms.
Occasions and Context
The purpose of the arrangement influences its design. Flower arrangements can be created for a wide range of occasions, including weddings, funerals, birthdays, holidays, and everyday décor. The context, setting, and theme are all considered when designing the arrangement.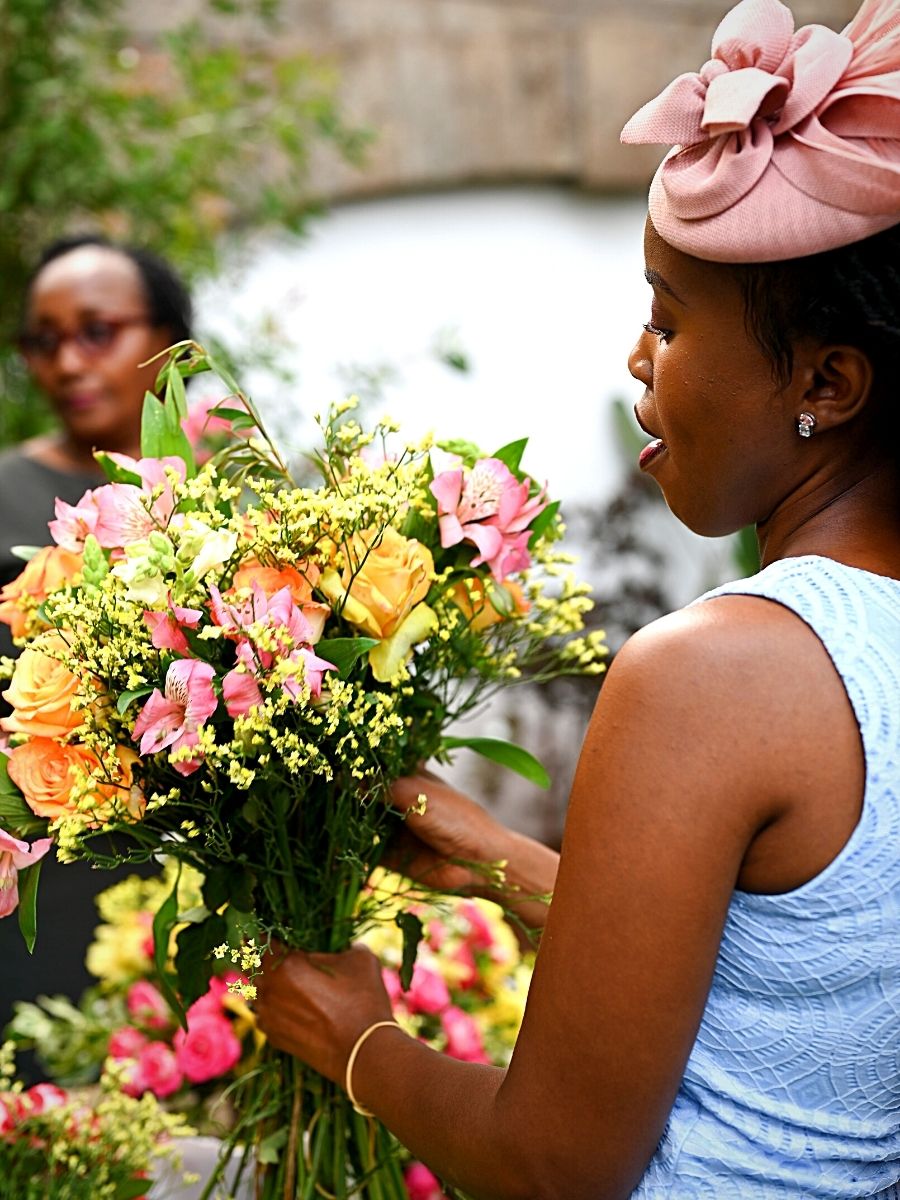 Care and Maintenance
Proper care and maintenance of the flowers are essential to ensure the arrangement remains fresh and vibrant for as long as possible. This includes using clean vases, changing the water regularly, and trimming stems.
Creativity and Expression
Flower arranging is a form of artistic expression, that allows individuals to showcase their creativity and unique perspectives. Arrangers often incorporate personal touches and innovative ideas to create distinct arrangements.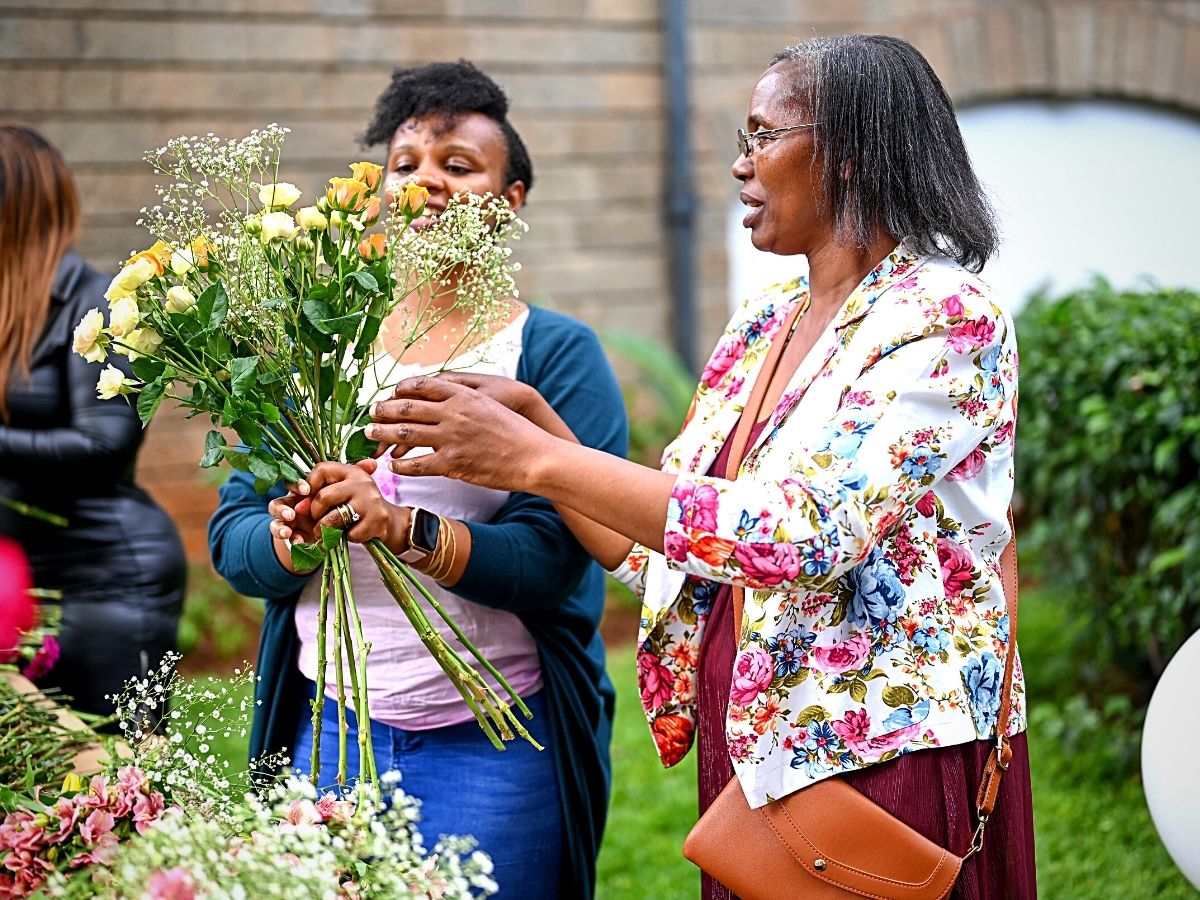 Education and Training
There are courses, workshops, and even formal programs available for those interested in learning the art of flower arranging. These resources cover design principles, techniques, and different styles.
This Is an Industry Worth Watching Out for in Kenya
With these developments in the Kenyan floral design scene, and with many Kenyans now showing a keen enthusiasm for floral artistry, floristry in the country is definitely going places and in due course, it will be producing some of the most prolific and exciting florists anywhere in the world.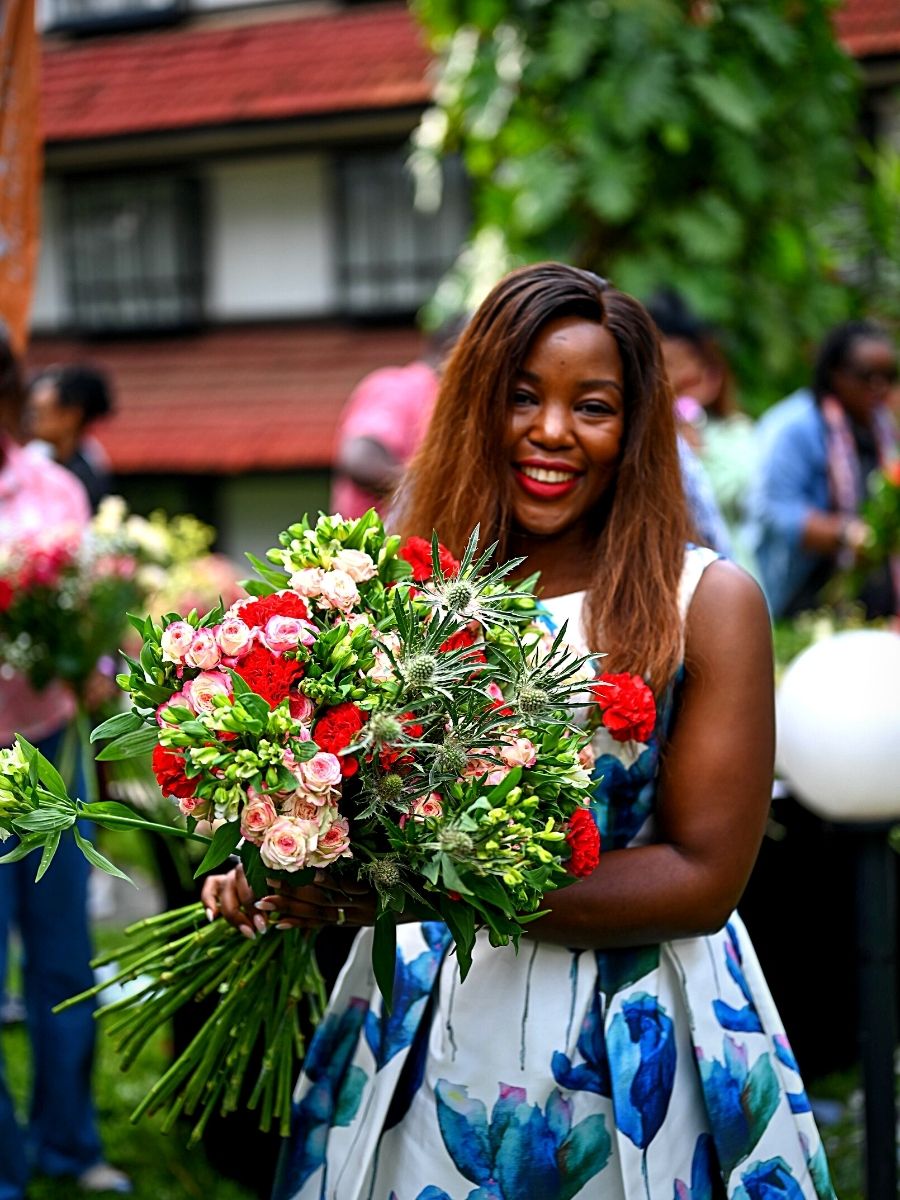 The East African country's floral design and flower arrangement industry is definitely one to watch out for!
Photos by Kenya Flower Festival (@kenyaflowerfestival).