From 20 to 25 February next De Ruiter East Africa (DREA) hosts its Open Days. One of the world's renowned breeders invites growers and other floral decision-makers professionals to this essential rose event. Come and see the wide range of standard cut roses, the world-famous series of Bubbles spray roses, and get an exclusive taste of this year's novelties.
The Growing Popularity of the Number 1 Flower
The demand for standard and spray roses has increased significantly over the years. The popularity of the worldwide number 1 cut flower brings a constant challenge for a breeder, grower, trader, and florist to keep on innovating and improving the offer. With the 2022 introductions, De Ruiter East Africa (DREA) aims to meet the critical demand for quality and innovation for the whole floral chain.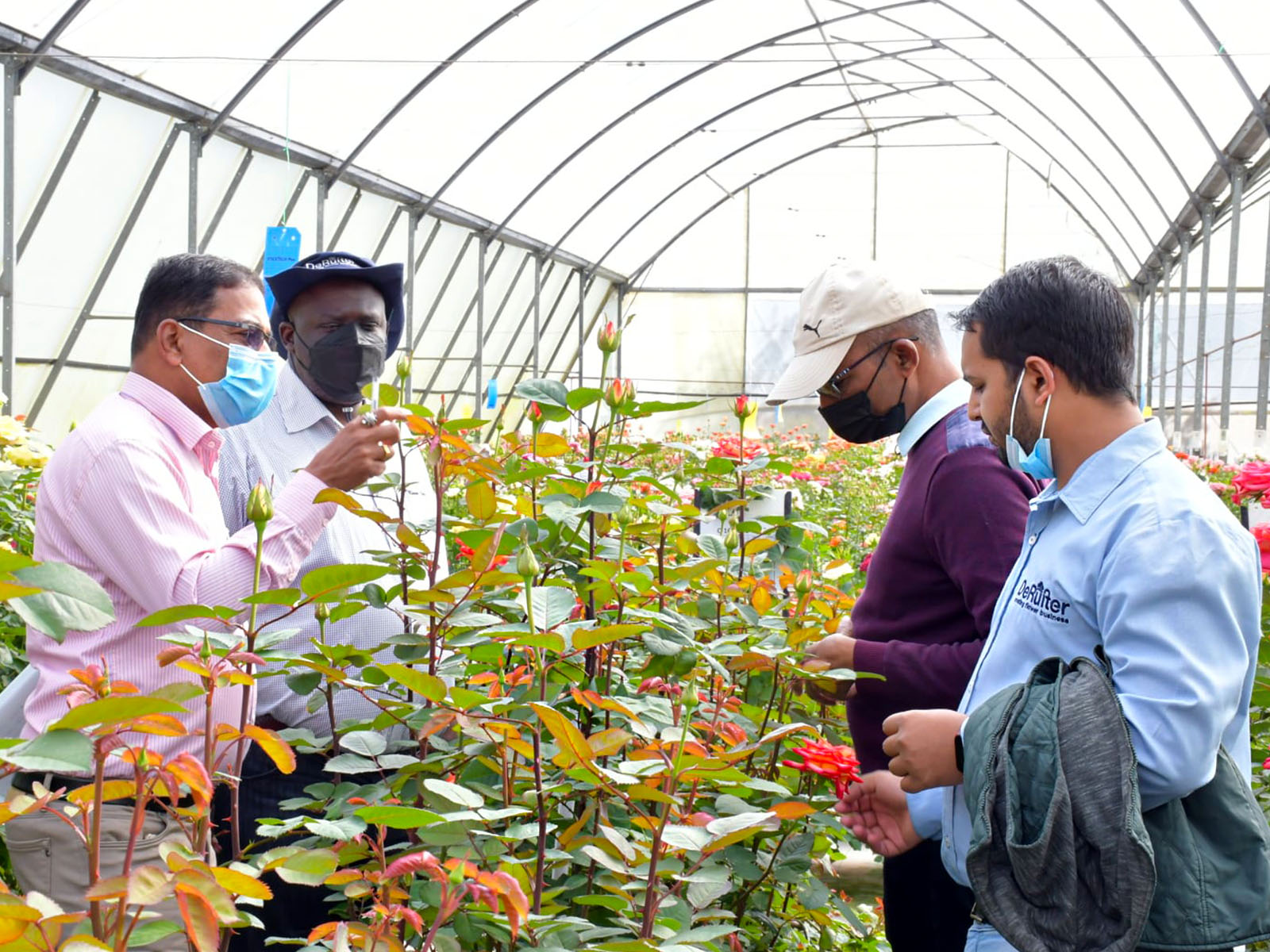 Standard Rose Novelties
DREA brings no less than four new standard roses to the market this year that will be displayed during the Open Days:

• Rose Sunniva® is a new yellow rose that has noted a top score with flower professionals during De Ruiter's event Exposed® 2021 Retail. It's really a wonderful rose that opens beautifully, like a sun that starts to shine.
• Rose Fire Flare® is a warm bicolor intermediate rose, a true eye-catcher for both growers and traders. This rose appeals immediately in its glittering and blooming. Its petals are glowing with a fiery red-yellow hue.
Watch this sneak peek of Rose Fire Flare® at DREA's Insta.
From the left: Rose Sunniva®, Rose Fire Flare®

• Rose Comanche® is one of the most pristine orange roses, a darker orange version of the well-known rose Tropical Amazone®, with excellent production numbers and 12-14 days vase life. This orange beauty represents a passionate desire for love, the orange color reflects energy, fascination, and enthusiasm.
Watch this sneak peek of Rose Comanche® at DREA's Insta.
• Rose Trivia® is a must-have for your bridal bouquets and romantic floral art. Especially, since on opening up, the colors don't fade. It's a beautiful light pink rose that was already introduced at the Dutch auctions last year. This rose is performing very well in Kenya.
Watch this sneak peek of Rose Trivia® at DREA's Insta.
From the left: Rose Comanche®, Rose Trivia®
Popular Spray Roses
The popularity of spray roses is astounding these days. De Ruiter's world-famous Bubbles series is beloved by traders and florists. For East African growers, there are plenty to choose from, ranging from regular spray roses to real niche varieties. Some of the trendy sprays are Misty Bubbles, Lavender Bubbles, Constellation, Marvellous Bubbles, Coral Bubbles, and Peony Bubbles.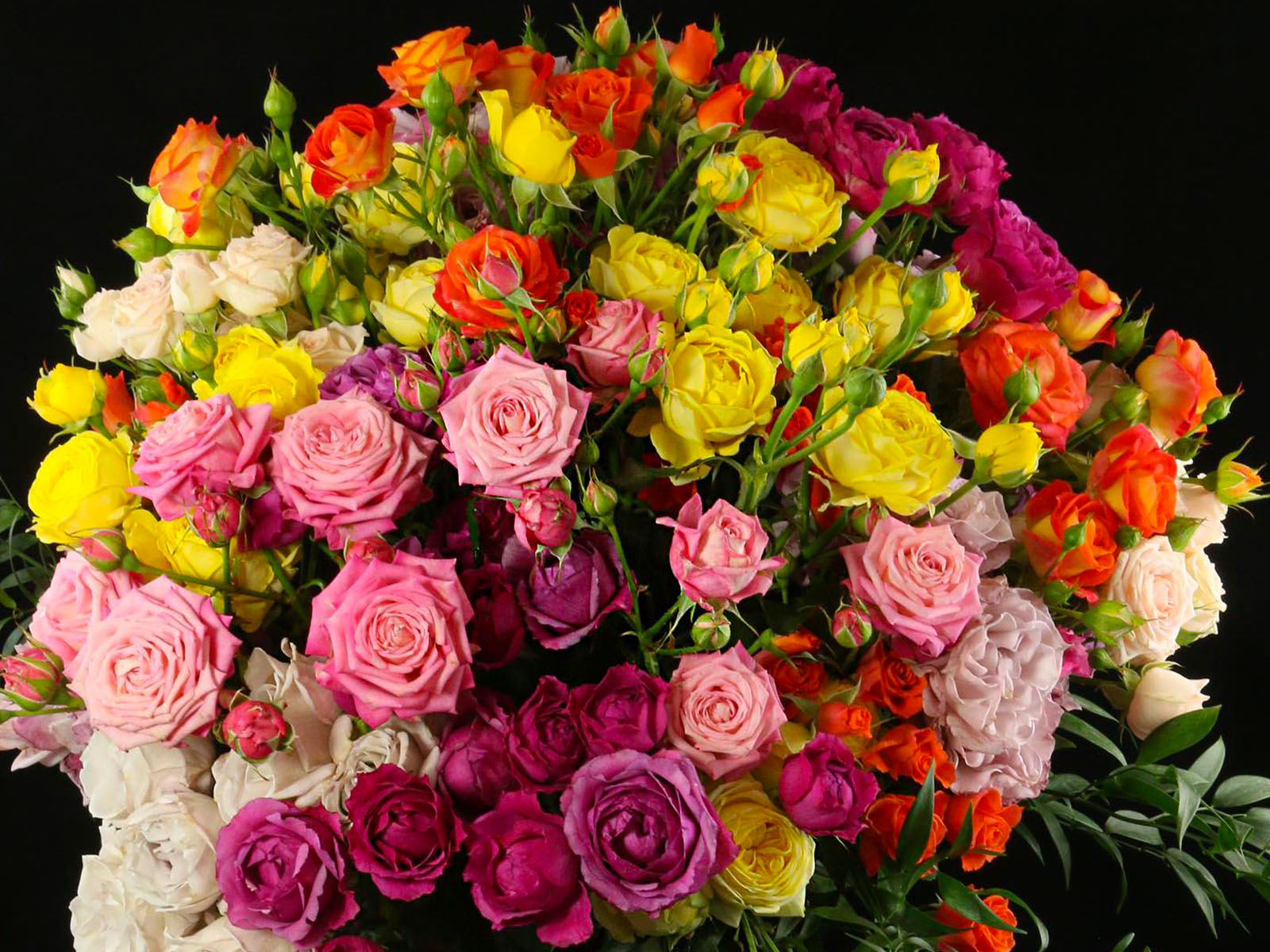 Spray Rose Bubbles varieties
Open Days 2022: When & Where
De Ruiter East Africa (DREA) will host its Open Days in week 8, from 21 to 25 February 2022. Growers are very welcome to visit De Ruiter's Nursery in Naivasha, Kenya, during this week.
The address: Moi South Lake Road, Kongoni Naivasha, Rift Valley Province, Kenya 20117