Do you know that more than 80 percent of flowers sold in India are by roadside vendors, local florists, and itinerant sellers? Well, no wonder! Because flowers are used by many to express their feelings and make a perfect gift for any occasion or celebration. So, let's talk about the local flower market in India.
These are the top five Indian flower markets that you can visit
The flower markets in India are amazing places to hang out and can turn up the spirits of anyone. Many people visit these flower markets to click amazing photographs in the morning and some at night. So there must be something special about these markets. Well, you will find out in a bit about it all.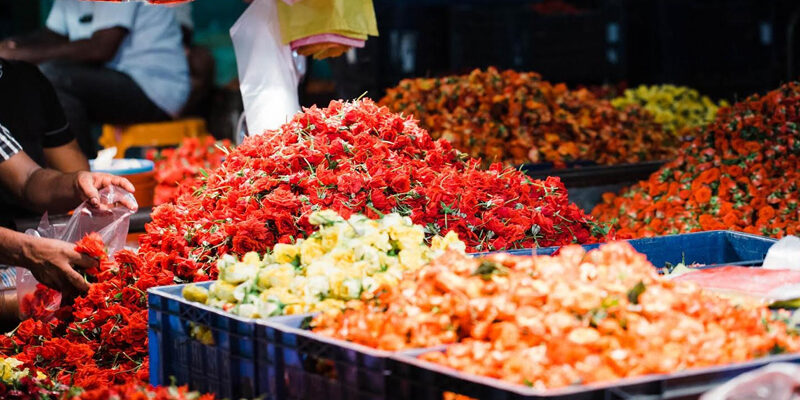 Ghazipur Flower Market, Delhi
A perfect market to click perfect photographs! This flower market in Delhi is probably the largest flower market in India and is known for its beauty at night. Visit it at around 3 am to enjoy the colorful flowers and to soothe your soul with the aroma. The stalls are beautifully decorated with exotic flowers, and the famous flower basket is sold here at wholesale rates.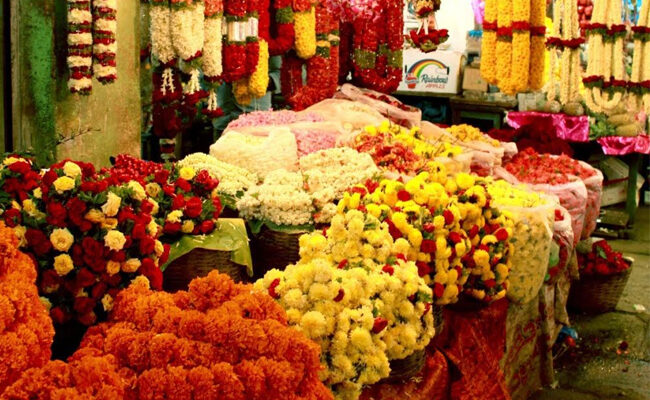 Dadar Flower Market, Mumbai
An amazing flower market in Maharashtra is a perfect place to visit between 4 am to 9 am. The beauty of flowers and their fragrance will surely bring a wide smile to your face, and you will experience heaven on earth. You will find a wide variety of flowers here as there are more than 600 stalls here making it a marvelous and big flower market in India.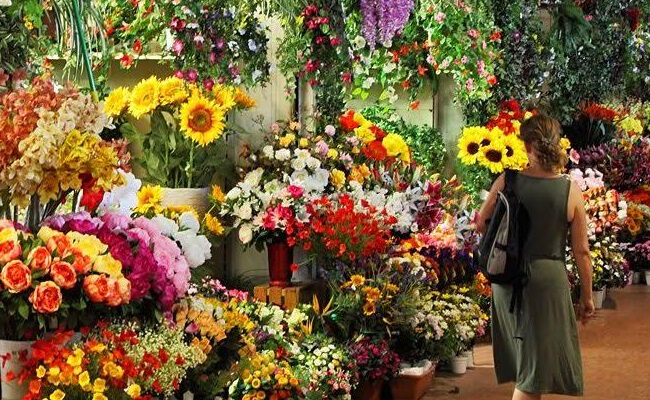 Huvina Flower Market, Bangalore
The Huvina flower market has over 100 stalls that are beautifully decorated and are selling the top-most quality flowers. Most of the flower sellers here originate from various places in Karnataka and neighboring states. So, go for a stroll through the Huvina Flower Market in Bangalore to take in the fresh air and appreciate the heaps of beautiful blossoms.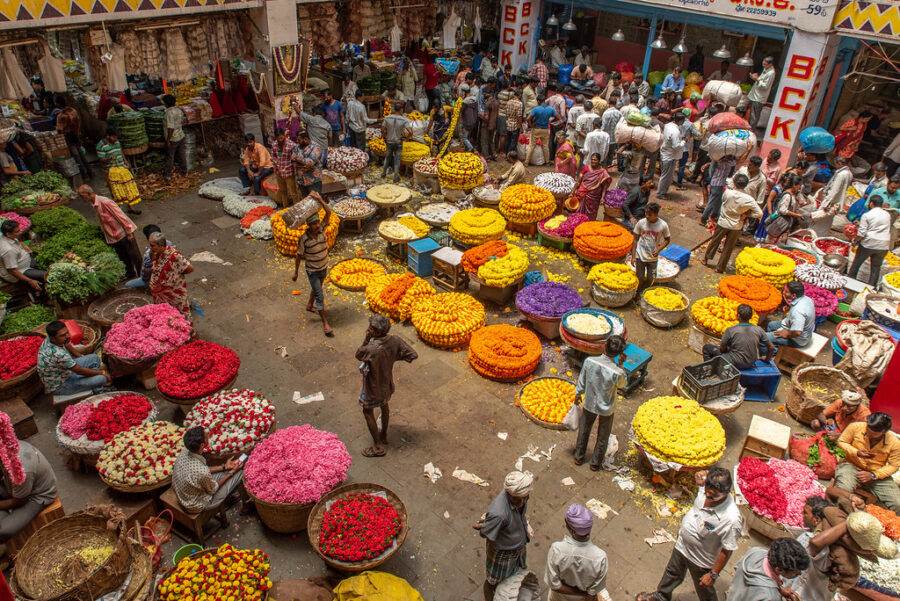 Image source: IndiaVivid
Dal Lake Flower Market, Kashmir
Around dawn, the sellers gather in their shikaras (houseboats) to sell crisp vegetables and refreshing flowers in different corners of Dal Lake. It's an amazing visual joy for travelers. The breathtaking floating Flower Market offers an eye-soothing image of flowers. The morning quietness of the Dal Lake is broken by the movement of Shikaras. Also, the top-selling flowers in India come from this market, making it famous.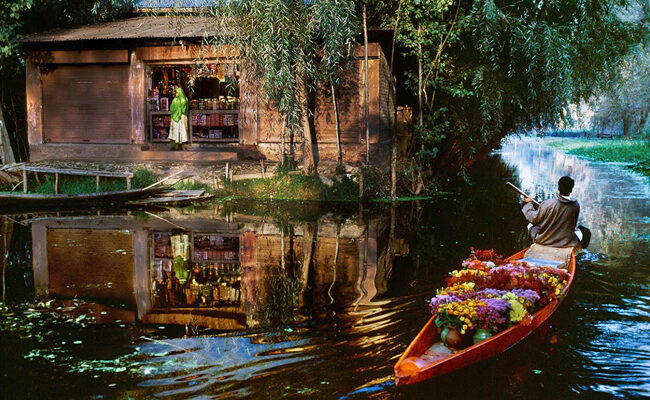 Mullik Ghat Flower Market, Kolkata
Mullik Ghat Flower Market is just underneath the heavenly Howrah Bridge and is found near the Hooghly River. While there are roses and different blossoms in the market, nothing overwhelms the market like orange and yellow marigolds, which are generally utilized for religious ceremonies.