Send mom a sweet reminder that you're thinking of her this Mother's Day. De Ruiter - international breeder of roses - offers tons of beautiful Mother's Day roses that make the perfect gift. Today we're diving into nine stunning pink roses, picked for you by the team at De Ruiter's. Pink roses that are as brilliant and as beautiful as moms are. Because exceptional women deserve exceptional flowers, right?
9 Stunning Roses for Mother's Day 2022
Roses don't just mean romance. They can symbolize all sorts of things – yellow means friendship, white means innocence, and purity, while a soft pink signifies joy and admiration (just the thing for Mother's Day). Plus roses are just beautiful of course, and those delicate blooms are sure to make her smile.
Pink Roses
A classic symbol of elegance, the pink rose is often given as a token of admiration and appreciation. They are the gentlest of roses and relay that message through their grace. Pink roses stand for femininity, refinement, and sweetness. But they can carry more than one meaning depending on the shade of pink.
A dark pink rose or a hot pink rose can stand for gratitude and appreciation and is an excellent way to say thanks, while a very light pink or pale pink rose represents grace, joy, and happiness. Pink roses pair with pretty much everything so it comes as no surprise that it's one of the most sold flowers in the world.
The people at De Ruiter know all about the symbolism, hence they have roses in every color of the rainbow, to serve each segment in the markets. You probably had many De Ruiter roses already -maybe without knowing- but now you can remember the next 9 pink roses to never forget anymore. Here are the best pink roses for Mother's Day.
1. Rose Celeb
This elegant pink beauty is a real celebrity and deserves to be in the spotlight and on your flower display. The pink color inside Rose Celeb is quite fierce, although it softens towards the edges, giving it a pretty pink blend.
Images via @blumenweigand & @peamoreflora
2. Rose Sweet Unique
It's quite uncommon that specific rose varieties last for many decades. When talking to older florists who have been in the industry for a long time, they can name all kinds of roses they used to work with that have been replaced with other varieties. Most names from back then are gone. The Sweet Unique rose is the outlier, as this variety has been in fashion for over two decades now. And still going strong! Just look at those vivid pink hues and you'll understand why.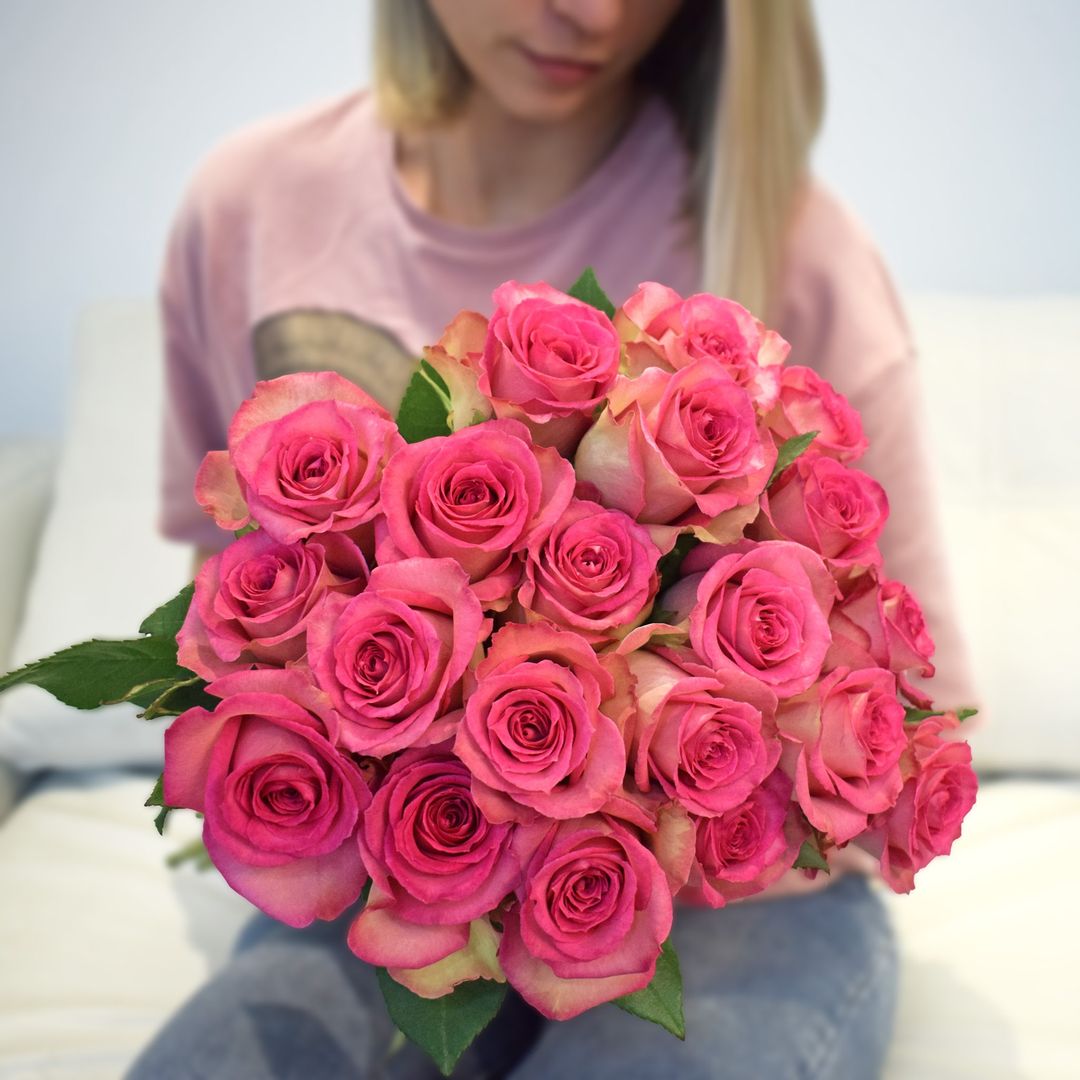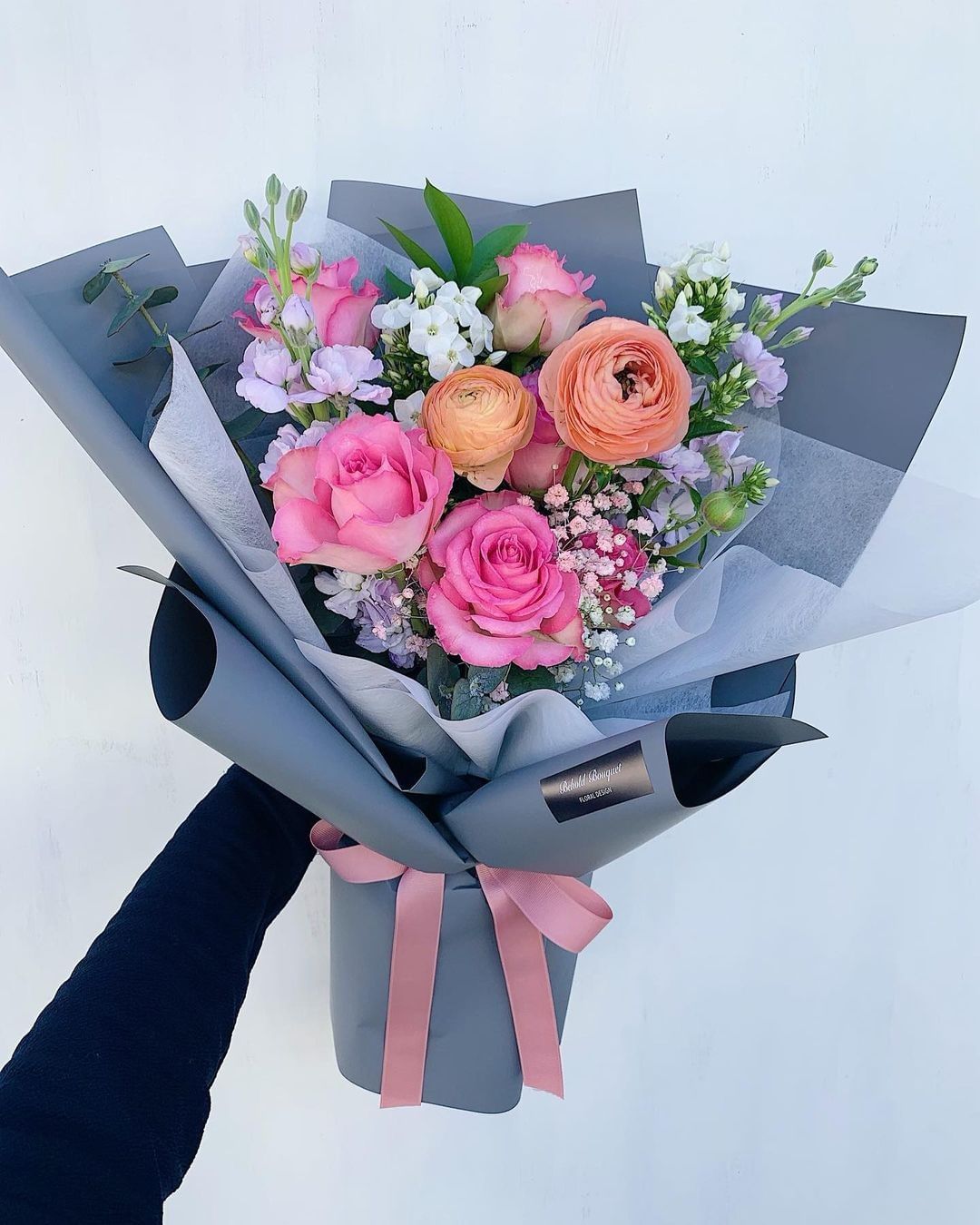 Floral design by @behold_bouquet
3. Rose Frutteto
Frutetto is a delicate, medium-pink bloom that opens generously into a perfect rose. Its blush-pink core, combined with its crisp green outer petals, emits a unique radiance and displays the most subtle curl at the tips when open. Frutteto's undeniable allure stems from its unassuming beauty and elegance. It is a highly versatile rose that works well with a wide array of tones.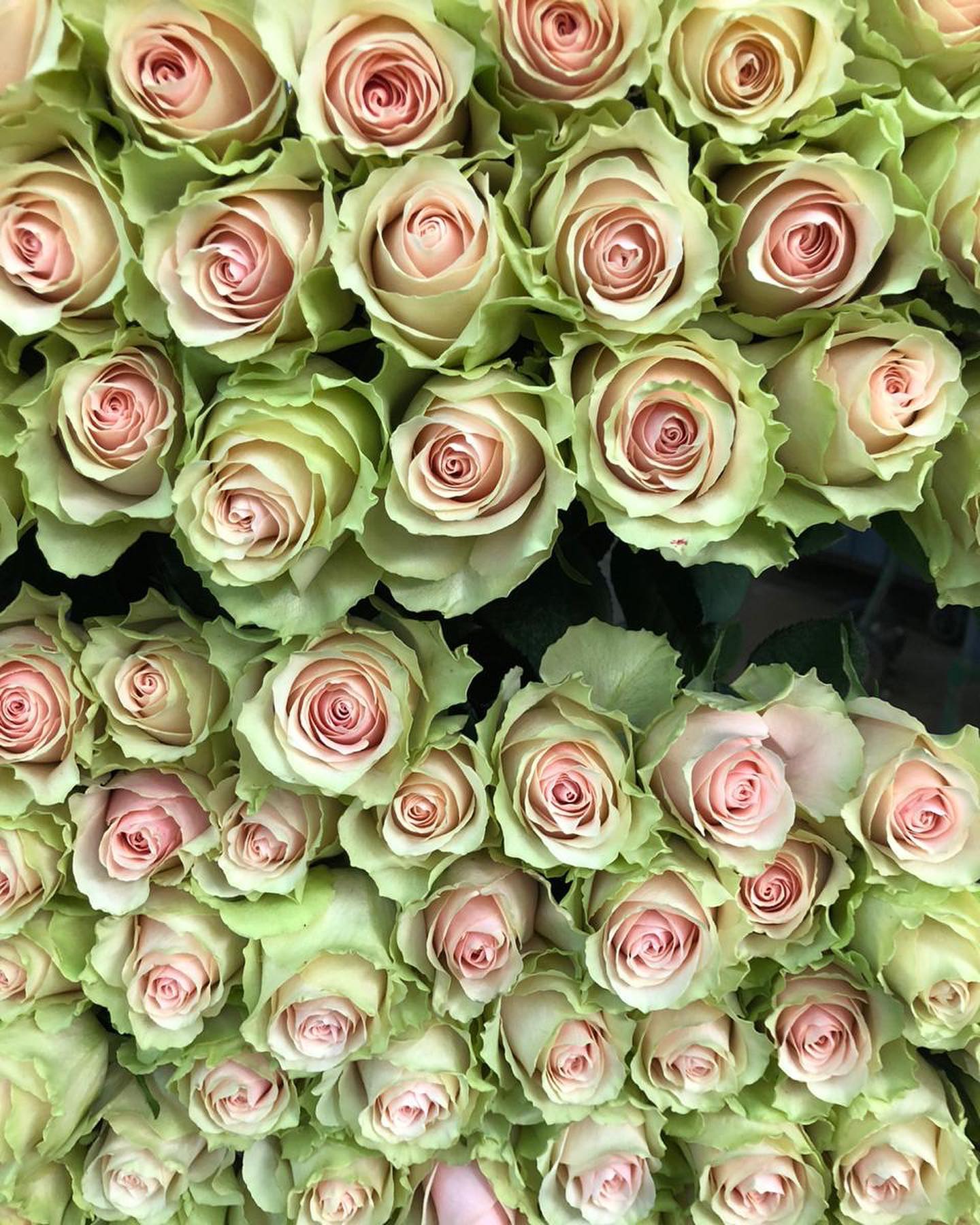 Frutetto roses via @andeanfields
4. Rose Opala
This pink rose is soft and bright all at once.⁠ It's both soft and creamy and bright at the same time with a velvety texture. Rose Opala has a large head size and attractive shape. A beautiful and versatile pink rose that fits great into bridal work but is just as special for celebrating Mother's Day.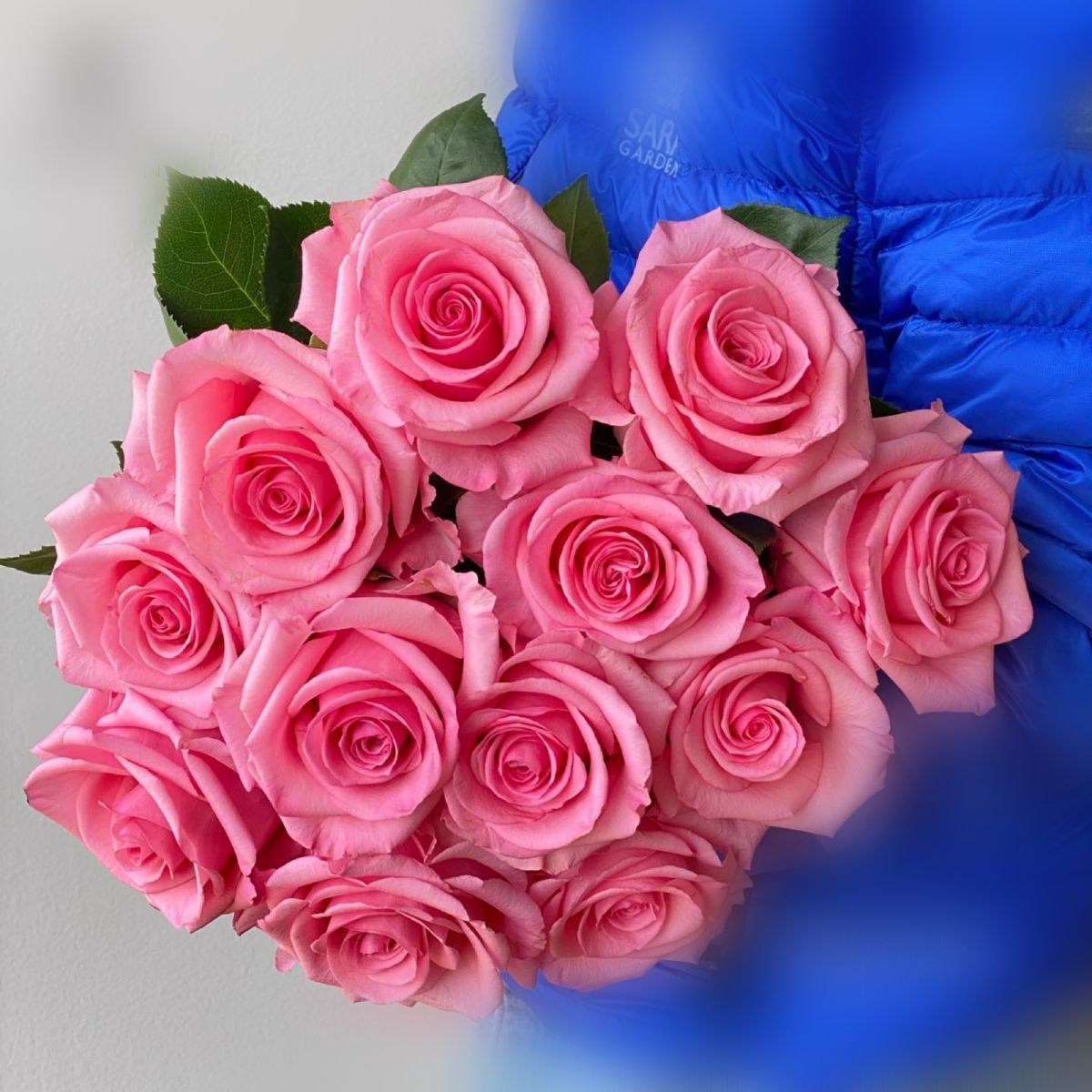 Opala roses. Images via @saragardeninc
5. Rose Trivia
You will love this lovely Kenya-grown rose for its soft pink-to-green petals, giving it a dreamy look. The colors remain the same, also when the flower opens itself to you. With its soft, creamy outer petals and delicate pink center, the Rose Trivia is a variety that truly expresses affection and gratitude the way a pink rose should.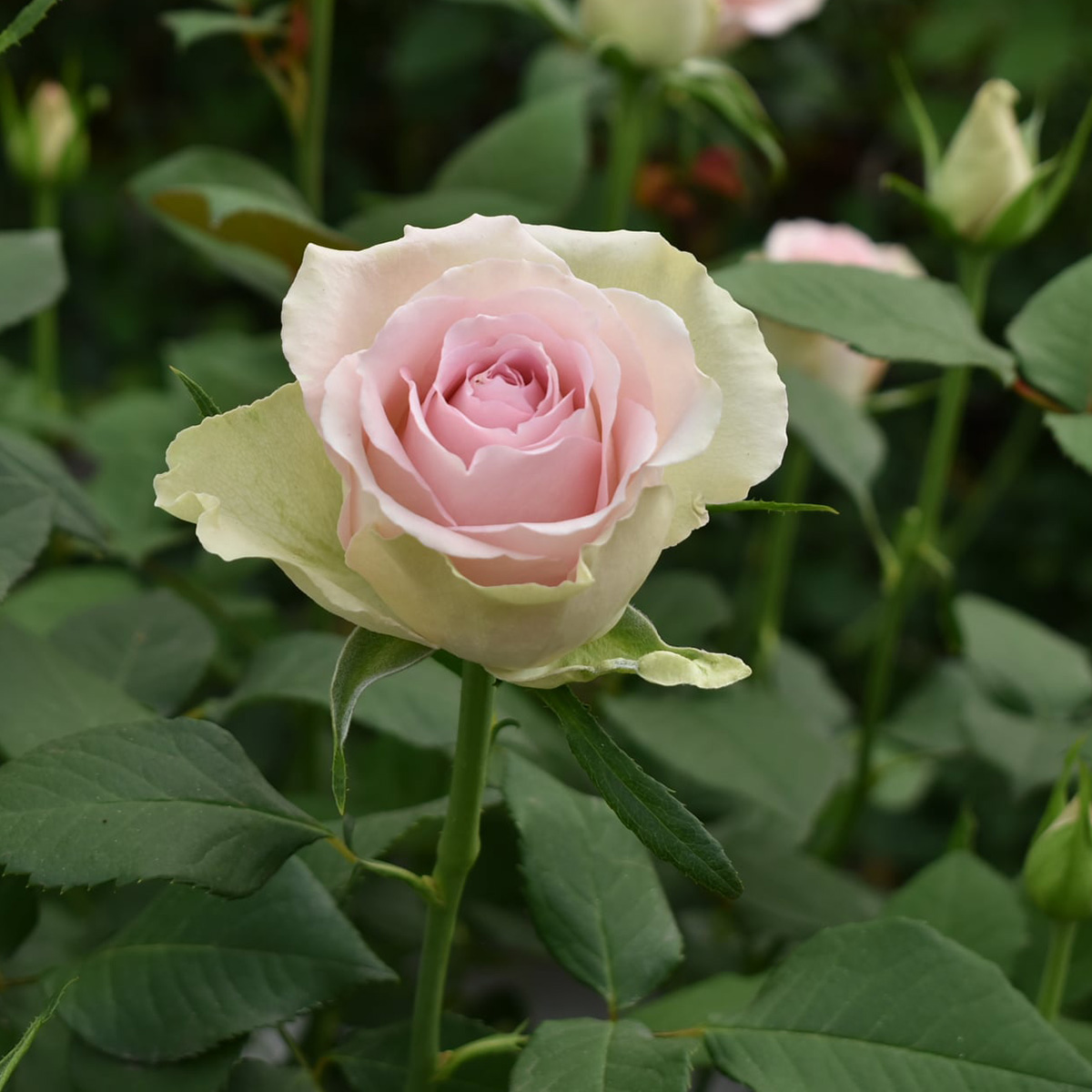 6. Rose Wham
Rose Wham is a true rose for ladies. This pink stunner expresses happiness, gracefulness, and gentleness. All these can be said to be traits of a truly elegant lady. A perfect gift for mom! Wham has been already famous in floristry for many years. And with its vibrant pink coloring, it's hard not to fall in love with this rose.
Wham roses. Images via @breadsallblooms & @botaniqasele
7. Rose Daydreaming
Daydreaming is a light pink rose with a tall bloom of up to 5 cm. This makes the flower rather high than wide at first sight. But when it opens op, you will experience a nicely wide romantic pink flower. With an excellent vase life of over 12(!) days, Daydreaming can be enjoyed far beyond Mother's Day.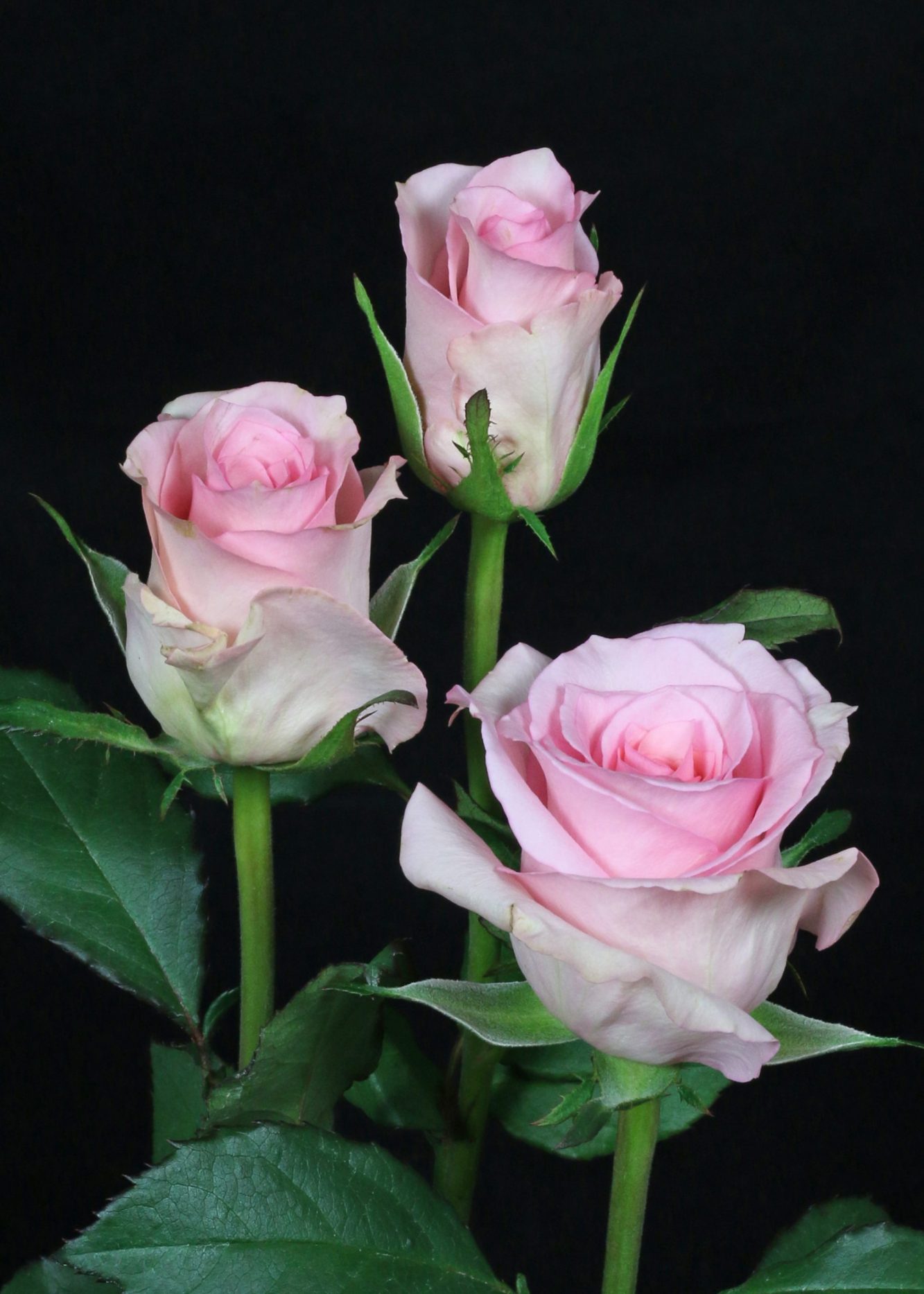 8. Rose Lorraine
The Lorraine rose has a marvelous color, a soft green tone down into a delicate and elegant soft peach-pink color. Is the perfect choice for special gifting and events like weddings. This pale pink rose conveys grace, gentleness, joy, and happiness; and isn't that exactly what all mothers deserve to hear on Mother's Day?
Lorraine roses. Images via @brendasbeautyflowers & @deruiterinnovations
9. Rose Mandala
The rose Mandala is a lovely pink rose characterized by its pretty ruffled edges. The dreamy, creamy outer petals gradually move toward a medium pink color in the center. A highly versatile rose that fits well into a lot of color schemes, and is extremely suitable for weddings and events like Mother's Day 2022.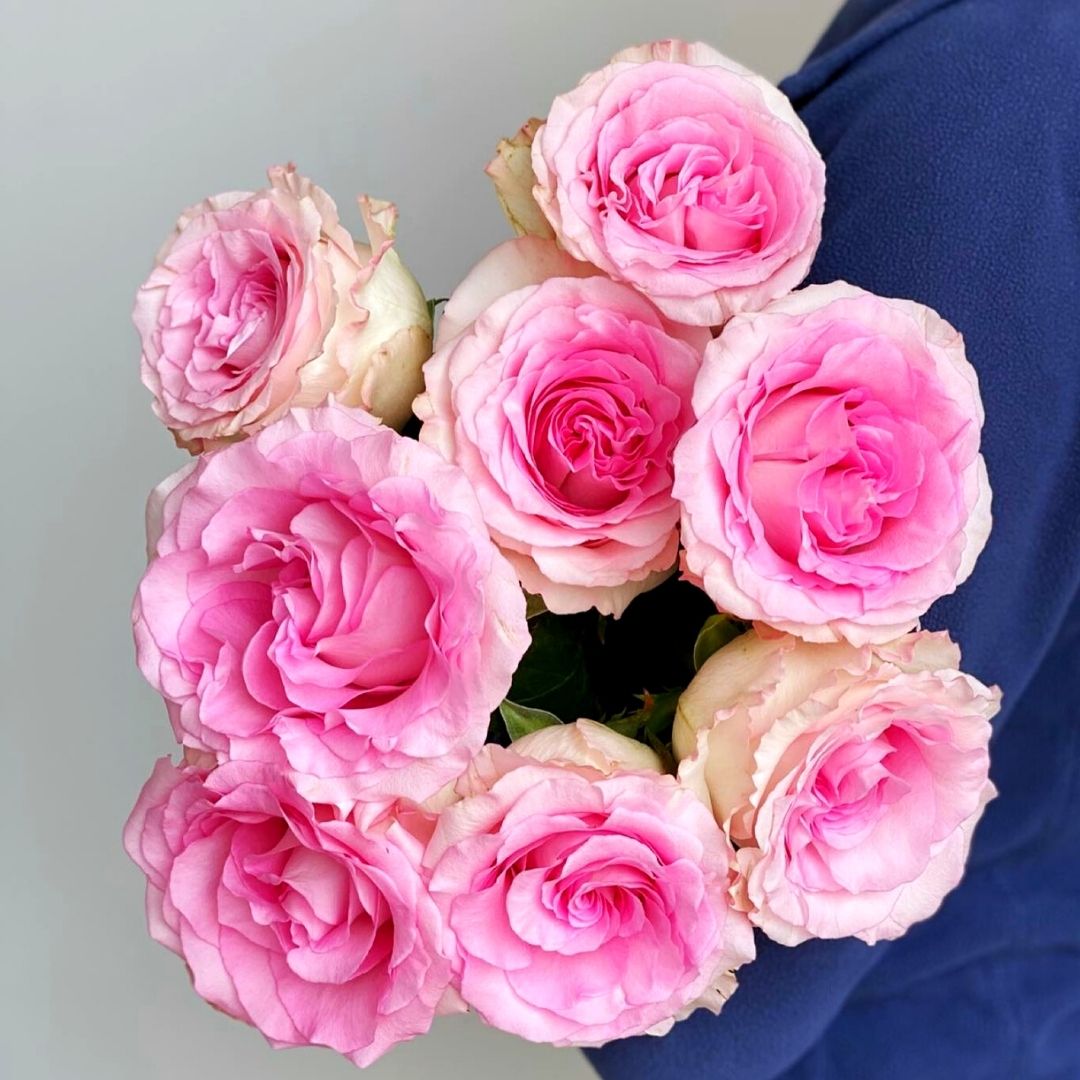 Photo @saragardeninc
More Roses From De Ruiter
De Ruiter was founded almost a century ago and has been working continuously on the breeding and improvement of the rose as a product. Originally a family business, De Ruiter has since grown into an organization of international renown in the breeding a propagation of numerous varieties of roses. Their small teams know the markets, and because of the small management teams and flat organization, this breeder knows what happens in the international markets.
Can't get enough of roses either? There is lots more beauty from De Ruiter to discover. Because Who Will Say No to the Beautiful Pomarosa Rose? Or how about the London Eye Rose and Her Genetic Sisters?