Mangaves are very trendy and graphic; a feast for the eye. They go perfectly well with several current trends. I would like to demonstrate this through a few designs, some with trendy pots, another using Mangaves by Plantipp as a cut green.
Today's Industrial

Trend
One of the trends of today goes in the direction of industrial. The style is clearly minimalist; less is more. With only a few add-ons the plant will already draw its own attention.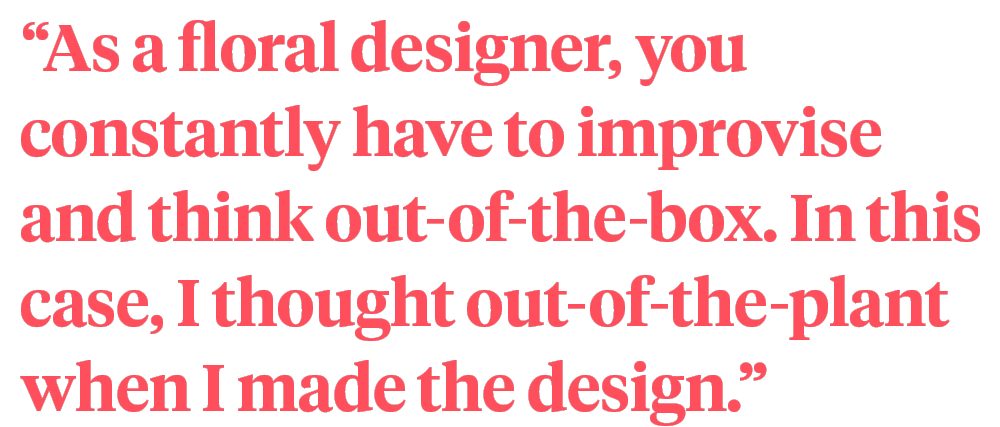 Minimalist Style
A minimalist style does not mean that the outcome of a design is always going to be sober. The result might just as easily be a very colorful display, a feast for the eye. Turning a red felt hat upside down creates the pot for Mangave Blazing Saddles. Or wrap a blue or black Lehner Wool cable around the pot with Mangave Lavender Lady or Mangave Silver Fox. Why not cut pieces of cork to shape a pot around Mangave Pineapple Express? Anything does, just as long as you keep it minimal, including the amount of work you spend creating these pieces.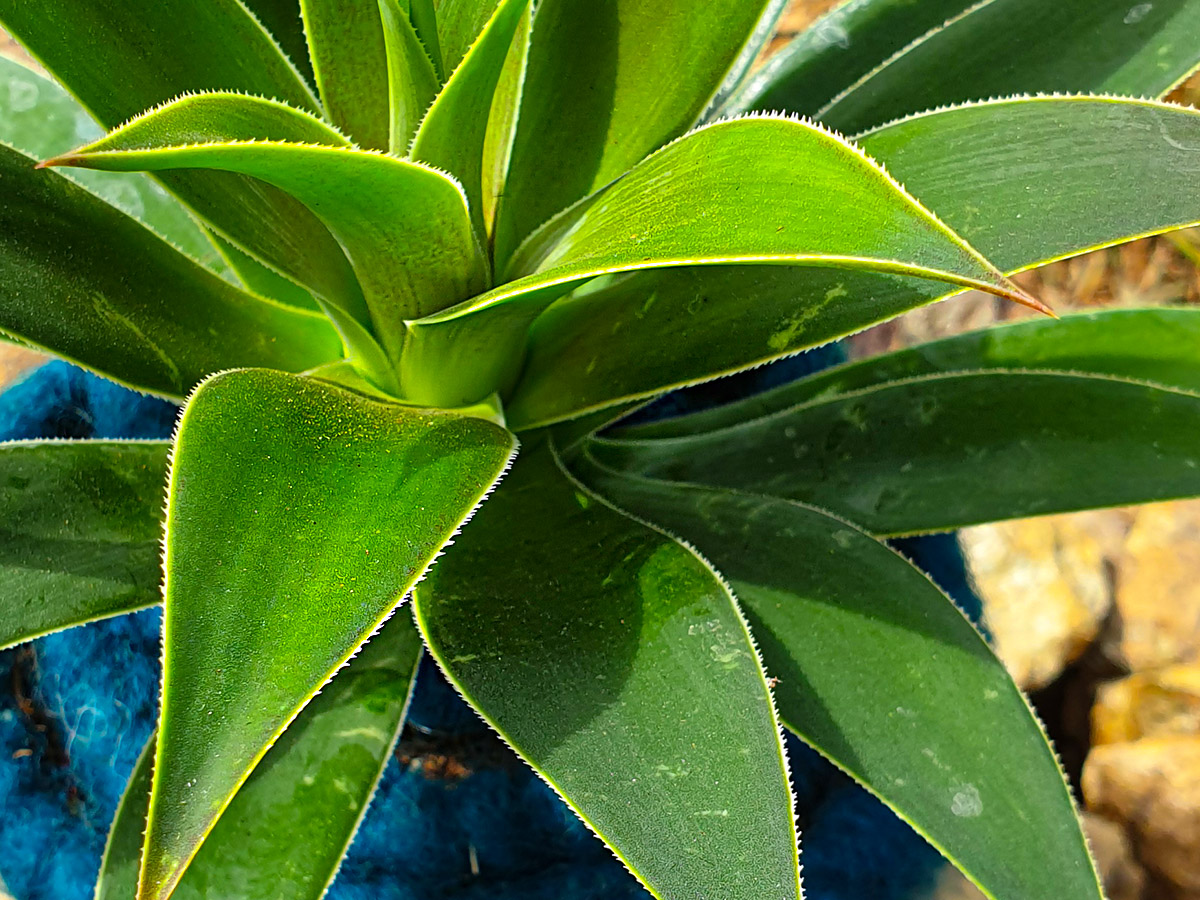 The Out-of-the-Box Trend
As a floral designer, you constantly have to improvise and think out-of-the-box. Mangaves can also very well be worked in a deconstructed way by using them as cut foliage, as I did with a bouquet of the new bright orange Malaga roses. In this case, I thought out-of-the-plant when I made the design.
Mangave as Cut Greens
I wanted to show a bit of roughness, slightly creepy perhaps. So I used a cork as support and then the rose, hedera with berries, and this beautifully spotted Mangave Pineapple Express sticking out. The dark berries and serrated leaves of the Mangave give the arrangement this creepy look. An idea for Halloween, perhaps?
These Are the 4 Mangaves Shown in This Blog
Here is more information about the seven mangave varieties that I show in my blog: