I have always been inspired by thick crystal: it suggests an association with a block of ice. And this shooting symbolizes the awakening of spring: the victory of nature, in which an incredible riot of colors, forms, and movements is born.
Crystal Vases
This project is a collaboration with
TSUM
, the largest Russian reseller of luxury, and premium clothing and luxury goods. In creating flower arrangements, I started from crystal vases of three major brands:
Lalique
,
Daum
, and
Baccarat
.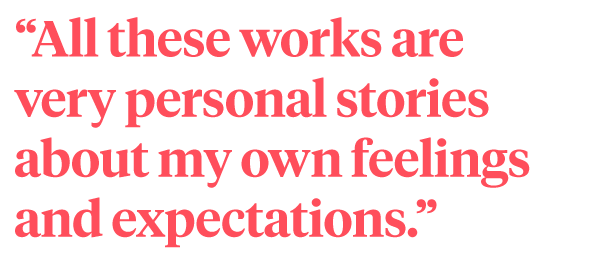 Overwhelming
So heavy and overwhelming vases, as a rule, just stand in the interior and are rarely used for their intended purpose. I showed that you can find your own flowers under any vase and make your own composition. All these works are also very personal stories about my own feelings and expectations; I live in St. Petersburg (Russia) and now I really miss spring. So far, spring is only in my fantasies and in my works.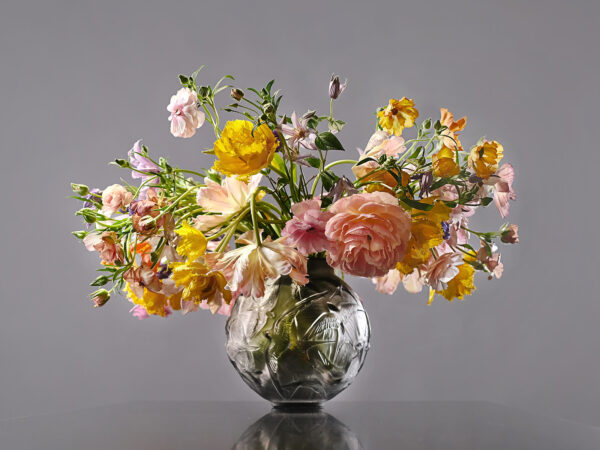 The Flowers I Used
The flowers that I used to create the artwork are Kenyan single-headed roses from
Uhuru Flowers
, and spray roses from
Red Lands Roses
. Japanese ranunculus, gorgeous in their color, was grown in the Netherlands by
Monarch Flowers
. Unique clematis that can only be found at
Marginpar
. And also dear lisianthus from
Montana Lisianthus
.