This was a very impressive visit. I had the opportunity to go see a huge lily-growing nursery, Bredefleur. I was invited by one of the owners, Levi who is only 27 years old and runs the business together with his two brothers, Peter and Thomas. They acquired the nurseries from their father in 2019. Their youngest brother, Ruben, has just joined the business as well.
About Bredefleur
Bredefleur is a Dutch company that specializes in growing and selling lilies. Bredefleur cultivates a variety of lilies, including Asiatic, Oriental, Longiflorum, and LA hybrid lilies, which are sold both domestically in the Netherlands and internationally to customers in Europe, North America, and Asia. The company has a focus on sustainable cultivation methods, using biological pest control and environmentally-friendly practices.
The four brothers are fourth-generation growers. Their father started to grow cut flowers. Because of modern lighting techniques, they could grow lilies year-round and decided to grow just lilies 45 years ago. The name Bredefleur came in 1997.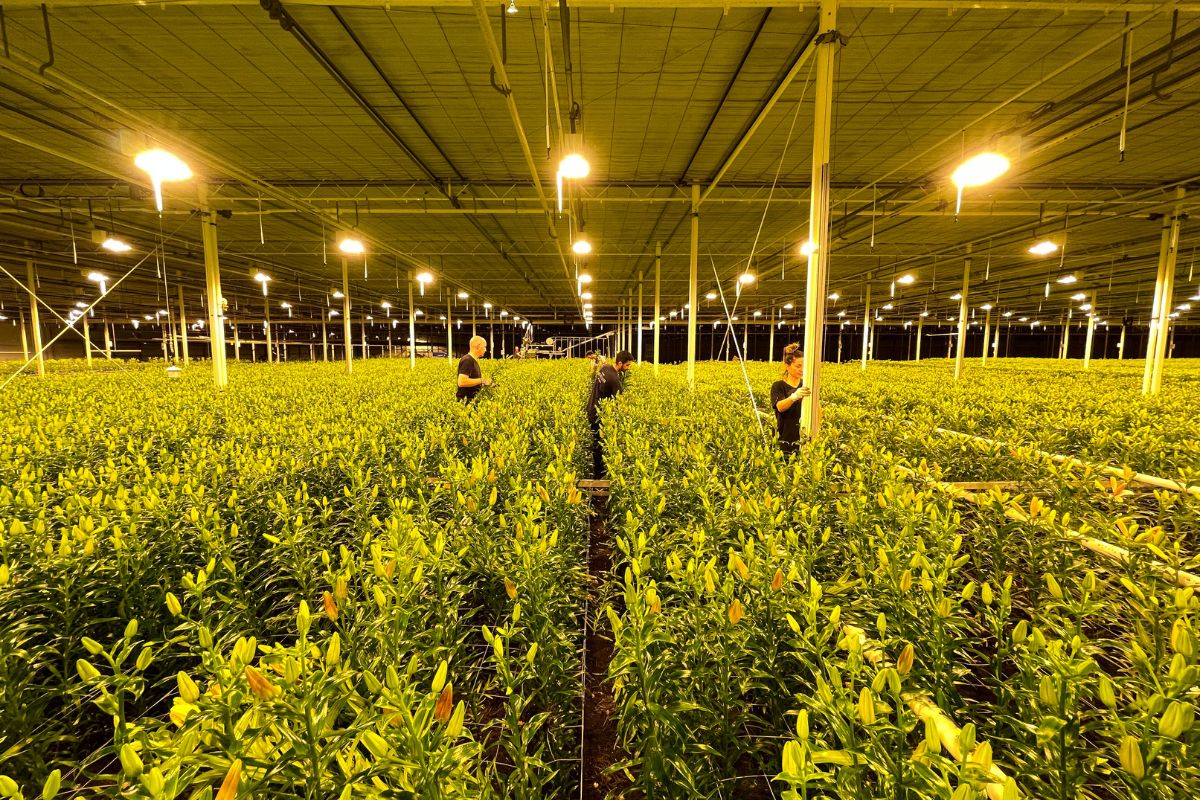 In addition to selling lilies, Bredefleur offers a range of services for customers, including customized packaging, transportation, and advice on growing and handling lilies. The company also provides customers with access to a digital product catalog, which includes detailed information about each variety of lily, along with photos and pricing information.
Overall, Bredefleur is a reputable company in the floral industry, known for its high-quality lilies and commitment to sustainability. They work with all lily breeders: Vletter en de Haan, World Breeding, Royal van Zanten, and MAK Breeding.
Follow me @petervandelft.flowers
Levi Evers From Bredefleur
Levi has got a specific role within the company, he is responsible for the sales and marketing department. He runs it very well, in a way that all the lilies are always being sold. He understands the seasonal demand, and the wishes of the customers, and he is also responsible for the complete visual identity of the brand to help bring the company to a better position within the lily market.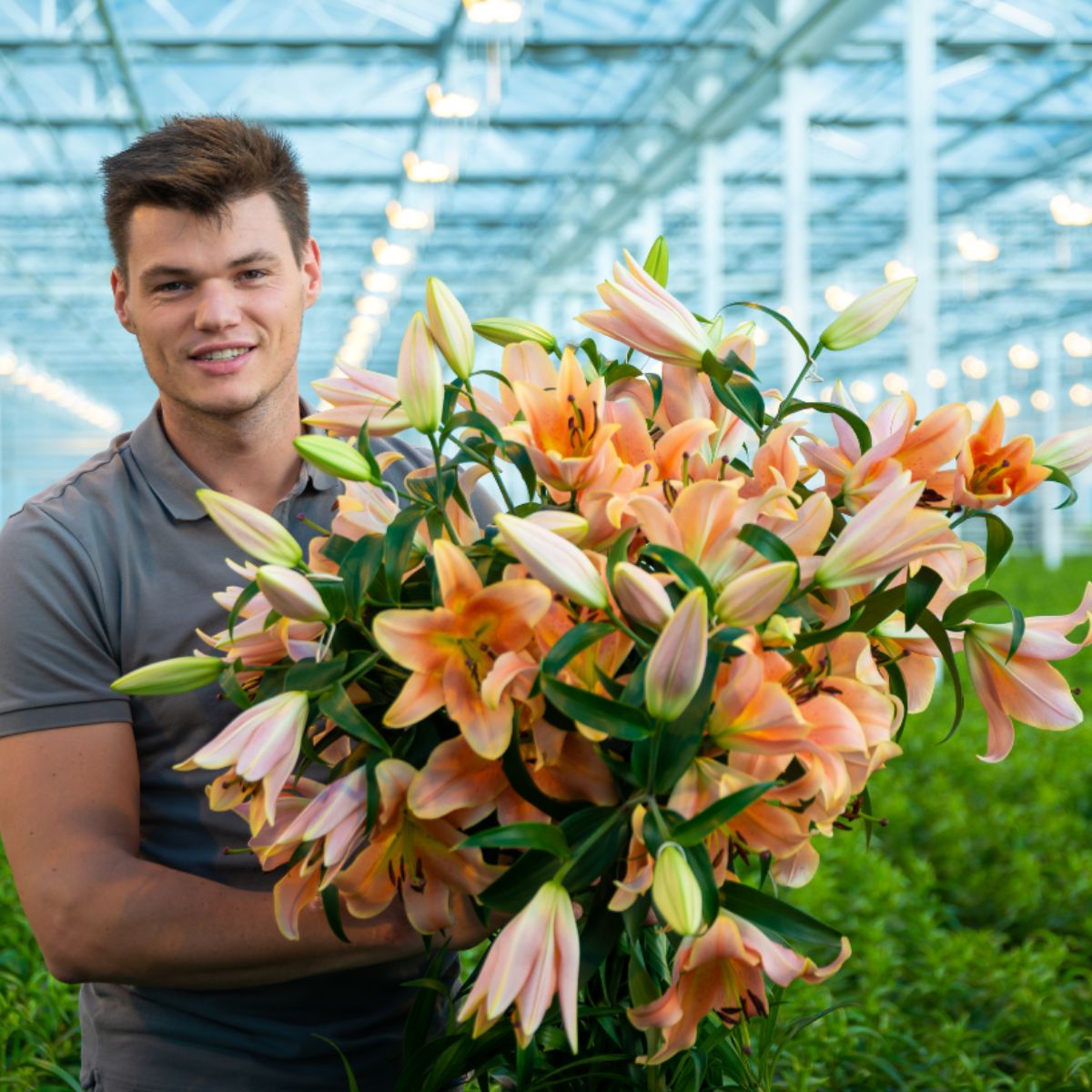 Levi is very proud of the family business, and he is driven to bring the company to the highest standards. With exclusive varieties, optimization, and mechanization, having long-term sustainability goals and biological cultivation.
Lilies, Lilies, and,... more Lilies
They grow all kinds of lilies, the company is known for its many colors, and also the odorless varieties, especially with the LF-hybrid (Longliflorium 'Watch Up Supra' with its very large flowers). OT-hybrids and Orientals are in one group together, with their famous scented super large flowers. They all have different smells, for example, the variety 'Nymph', has a very sweet smell. They have a lot of whites and pinks, but with the variety 'Zelmira' they also have a beautiful salmon-colored lily. (Levi's favorite!) They also specialize in the double oriental lilies, mainly in the wedding season, but in the future, Bredefleur also has year-round availability.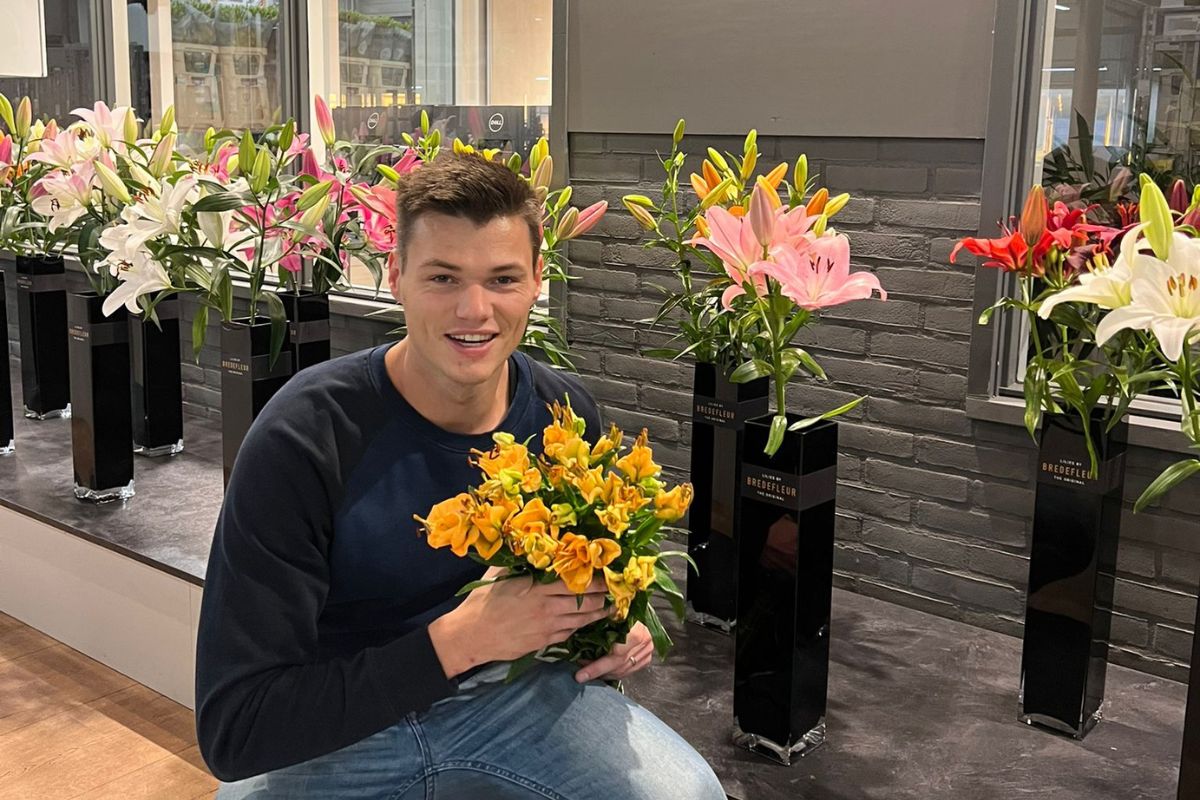 History of Lilies
Lilies are a type of flowering plant that has been around for millions of years. They are believed to have originated in Asia and have been cultivated for their beauty and fragrance for centuries. In the Bible, lilies are mentioned several times, particularly in the Old Testament. In the book of Song of Solomon 2:1, it says, "I am the rose of Sharon, and the lily of the valleys." This passage has been interpreted to mean that the beauty of the lily is comparable to the beauty of a beloved.
In Matthew 6:28-30, Jesus speaks of the lilies of the field, saying, "Consider the lilies of the field, how they grow; they neither toil nor spin; yet I tell you, even Solomon in all his glory was not arrayed like one of these. But if God so clothes the grass of the field, which is alive today and tomorrow is thrown into the oven, will he not much more clothe you—you of little faith?" This passage is often interpreted as a reminder to trust in God's provision, as he cares for even the smallest and most insignificant things in nature, such as the lilies of the field.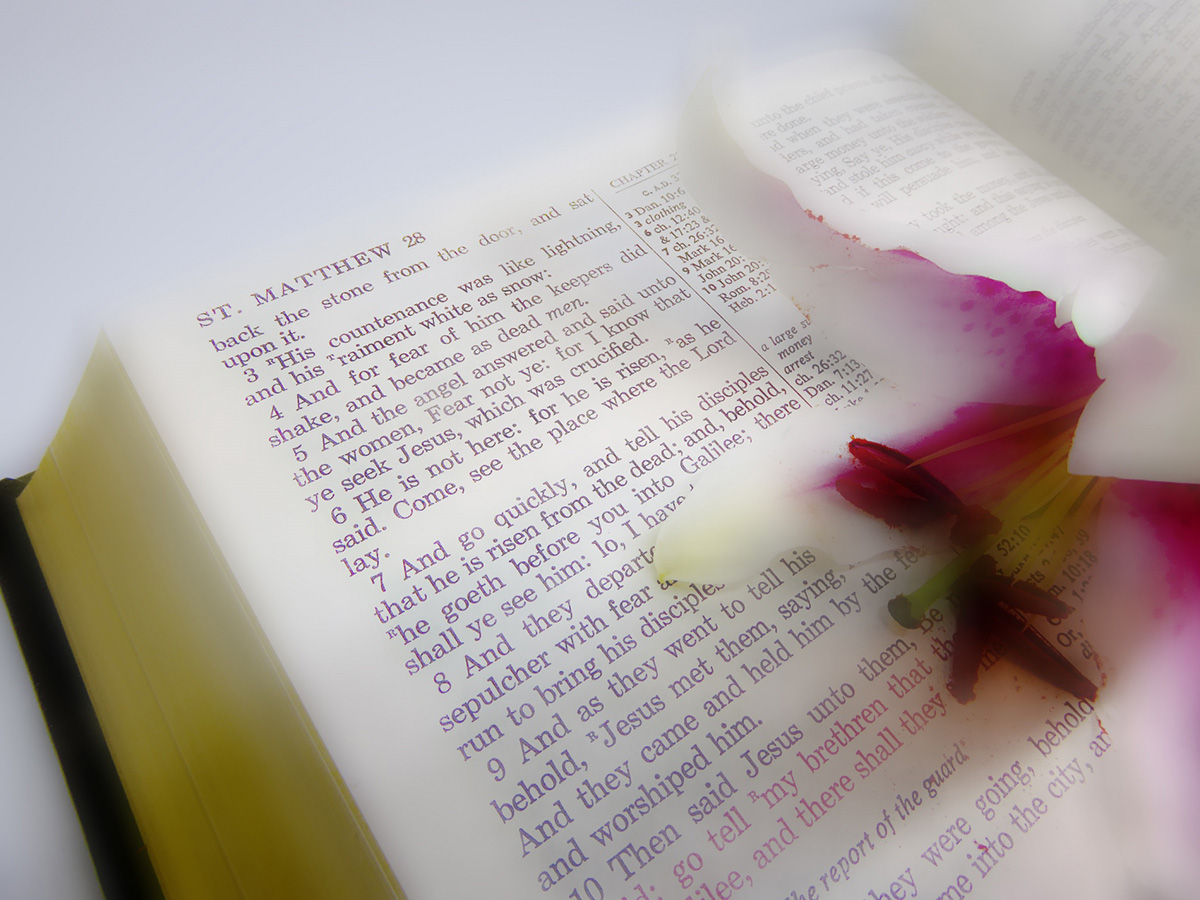 In terms of how long lilies have existed, it's difficult to say exactly, as they have been around for millions of years and have evolved and adapted over time. However, the cultivation of lilies by humans dates back to at least 1000 BCE in ancient Egypt, and they have been grown for ornamental purposes ever since.
Bredefleur's Winner
In 2022 the company won a prize in the 'Glass Tulip Awards' for a very special lily, the variety called Lily Apricot Fudge, which is a mutant from the variety Lily Salmon Classic.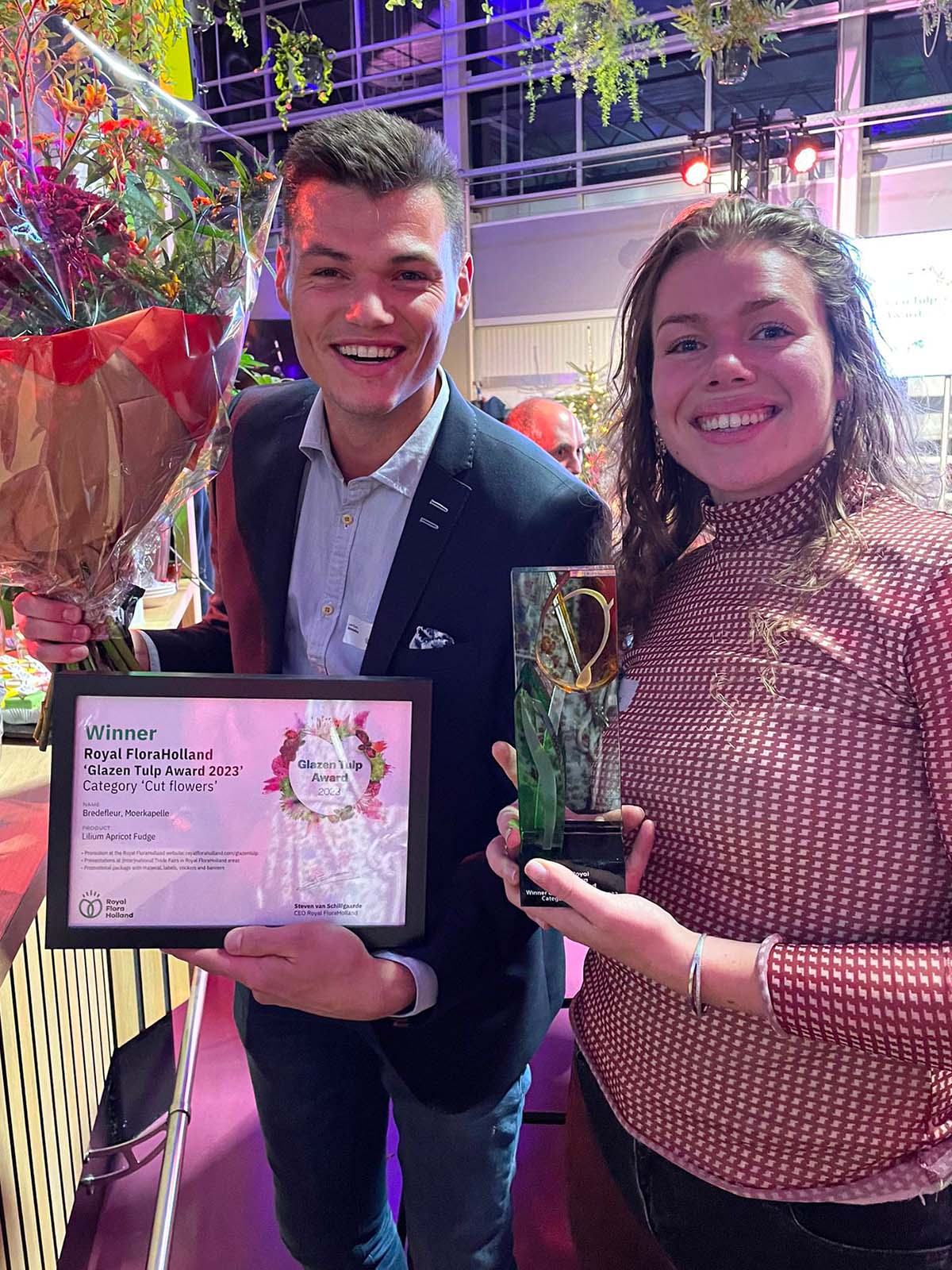 BFF - Bredefleur Friends
Bredefleur has been very busy lately bringing their lilies to a higher level. With its campaign BFF - Bredefleur Friends this grower has chosen a path to reach out to designers, to invite them to share their lily creations in order to inspire the floral chain and tell the world how beautiful lilies are. The growing popularity of lilies, and particularly odd shapes like the Apricot Fudge, have led to much attention for the company.