Visiting growers is an amazing experience. Seeing the passion of people transforming into amazing flowers and plants is a true miracle. Villa Curcuma and its Curcuma flowers are no exception. Thanks to Dean for inviting me, and showing me your Curcuma flowers. Now, prepare to be amazed!
Villa Curcuma
Founded in July 2017 by André and Mike Zuidgeest, Villa Curcuma has its roots in the family business Villa Gerbera. In 1988, André took over the company from his father, Martien Zuidgeest. The torch of passion was passed down when Mike, André's elder son, joined the business in 2014 and Dean, the younger one, in 2023.
The breeders behind the success are KP Holland, granting Villa Curcuma exclusive rights to their cut Curcuma in the Netherlands. This bond between breeders and growers is what makes Villa Curcuma stand out in the world of flowers. The flowers are absolutely outstanding and of the utmost quality.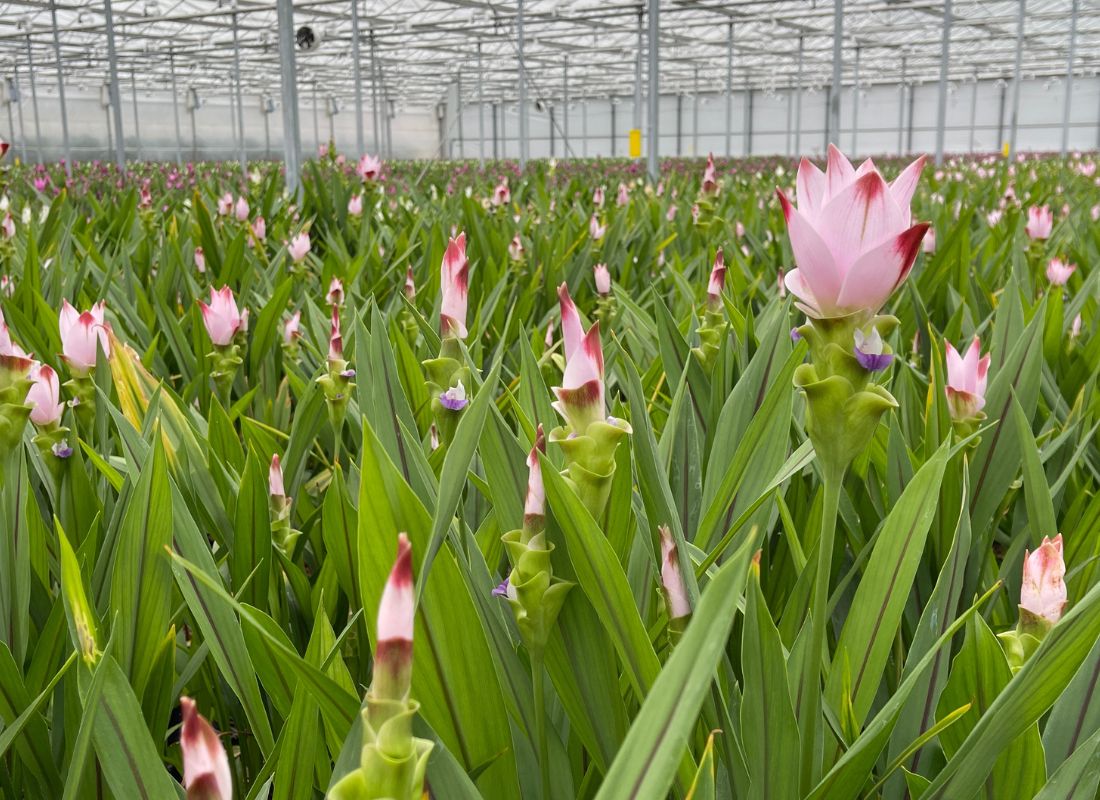 But what's the secret behind the farm's outstanding flowers?
I like to make a comparison to something completely different, but related. Nowadays, with a lot of talk about footprint, fossil fuel, etcetera, I see what's happening in the Dutch greenhouses as truly something I think we should talk more about. Growing plants and flowers is often a perfect synergy between nature and nurture. At Villa Curcuma, the Curcuma plants act as the "rainforest" of the farm, using water, sunlight, and CO2 to create gorgeous blooms while emitting oxygen. Once these flowers are cut, space is made for the next beautiful bloom.
It's not just about the aesthetics of growing here; the cultivation process at Villa Curcuma is noteworthy too. With this year's crops grown without pesticides and using rainwater, their vast 7000m3 water storage ensures a sustainable approach.
A Curcuma Flower Is not What it Seems
Originating from the jungles of Thailand, Curcuma, often referred to as the "Tulip of Siam", has an intriguing secret. The cut Curcuma flower comes from the same plant as the famous spice "turmeric". This spice is derived from the plant's root. However, at Villa Curcuma, the emphasis is on producing this splendid flower, showcasing its vibrant colors and strong, long-lasting flowers. Curcuma Spirit and Shadow Pink are truly amazing varieties.
Another fascinating tidbit about the Curcuma flower? What appears to be the flower is actually a bract. Hidden beneath are tiny day-flowers that bloom in the morning and wither by evening, with each bract housing three of these petite wonders.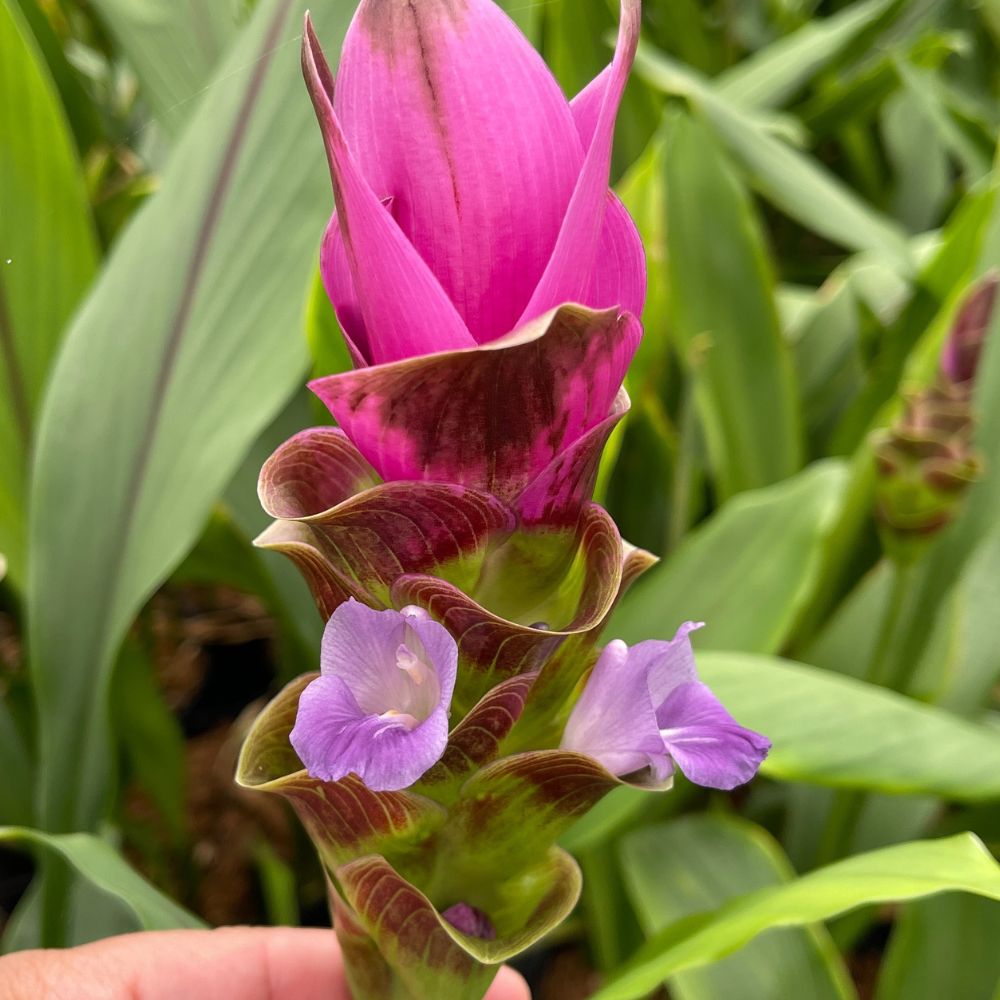 Plus, a fun fact for flower enthusiasts: the white Curcuma can be dyed upon request in colors like blue, orange, yellow, turquoise, green, lavender, and even black!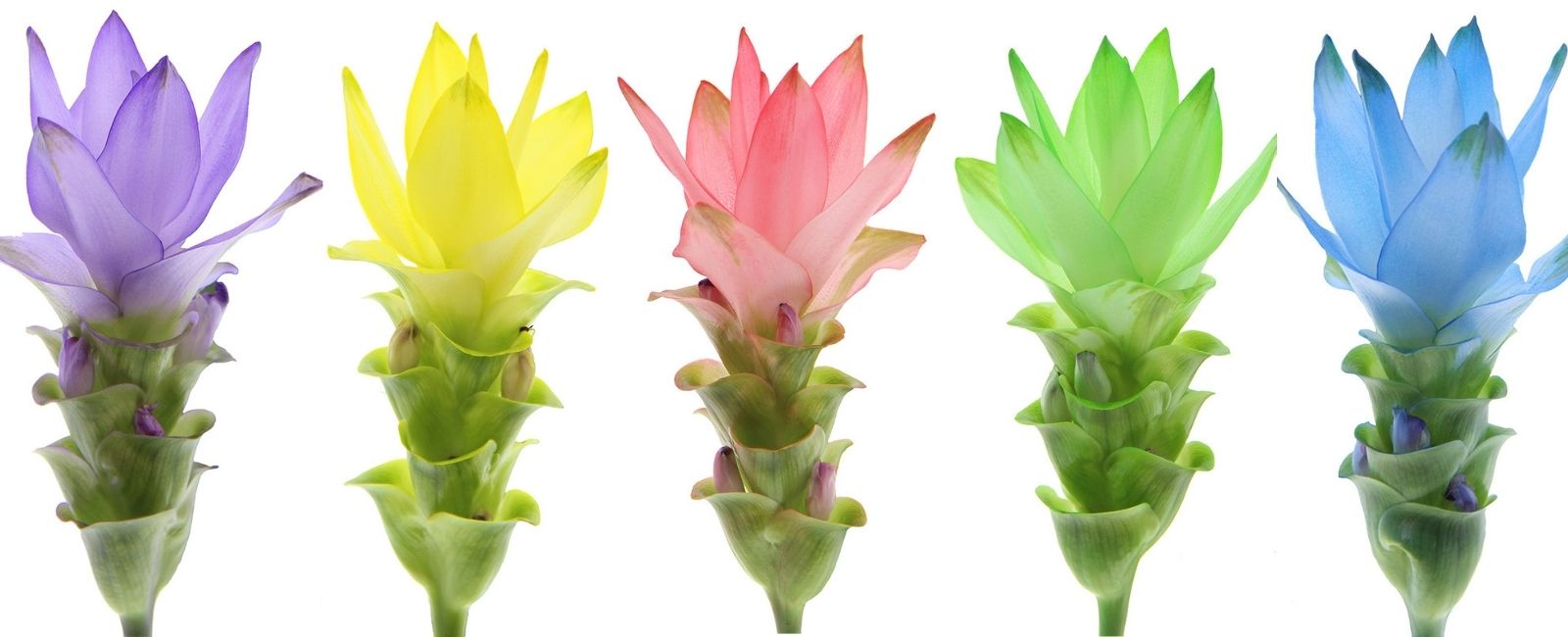 Curcuma Flower Growing Is a Specialty
Florists adore Curcuma for its sturdiness, accompanying leaves, longevity, and ideal length for trendy field bouquets. Villa Curcuma's Curcuma 'Splendid', a large light pink variety, is a particular favorite. When it comes to handling these flowers, remember: Curcuma prefers temperatures between 12-15°C (higher temperatures are no issue) and should not be refrigerated.
When asked about challenges, Villa Curcuma admits that Curcuma cultivation is demanding. They are the sole cultivators in the Netherlands, making the venture even more exhilarating. As for the future? It looks bright and season-bound, with a focus on energy efficiency. Next year promises the introduction of the latest novelties like the Spirit and the Splendid.
Lastly, a nod to the brand's commitment to quality: Villa Curcuma is a proud member of the marketing brand Decorum, ensuring their premium flowers are delivered with the Decorum packaging stamp of excellence.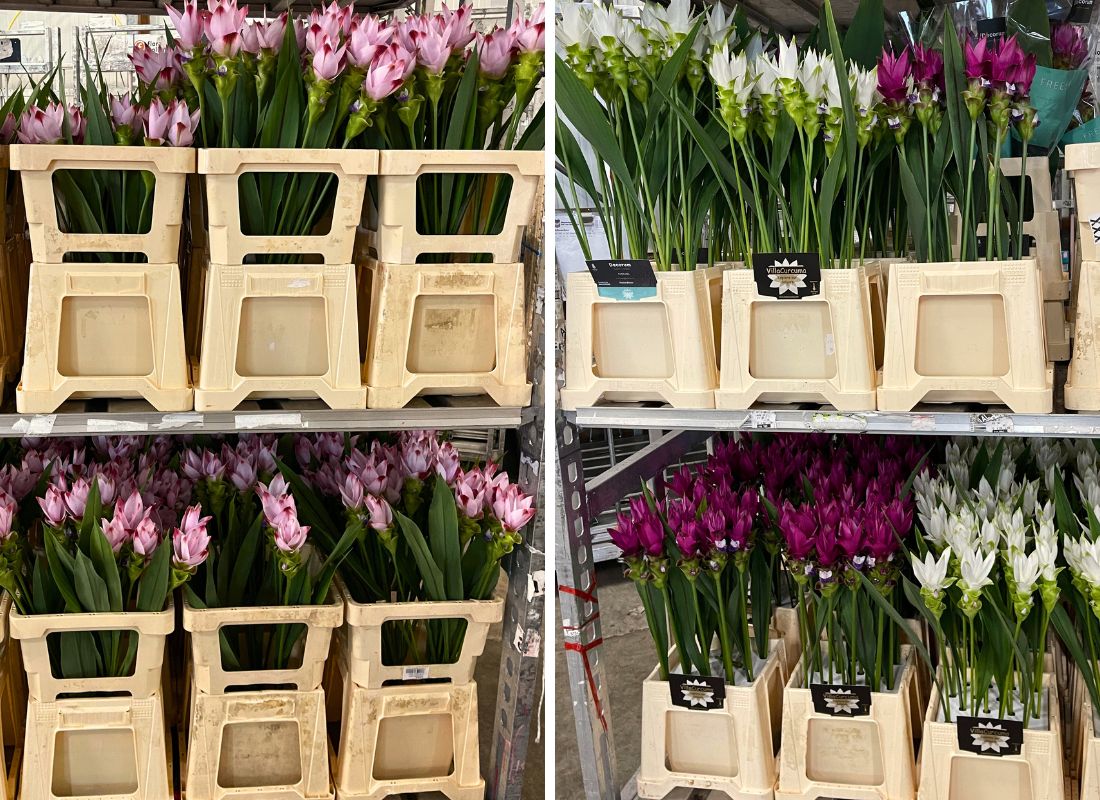 Thank You for Visiting Villa Curcuma!
I really enjoyed learning more about Curcuma flowers, and how they are grown. My take: from its historical roots to growing the exquisite Curcuma flowers, Villa Curcuma is a place where tradition meets innovation, passion meets dedication, and nature's wonders meet floristry Here's to many more blossoming seasons at Villa Curcuma!