Aralia
Flower
Greens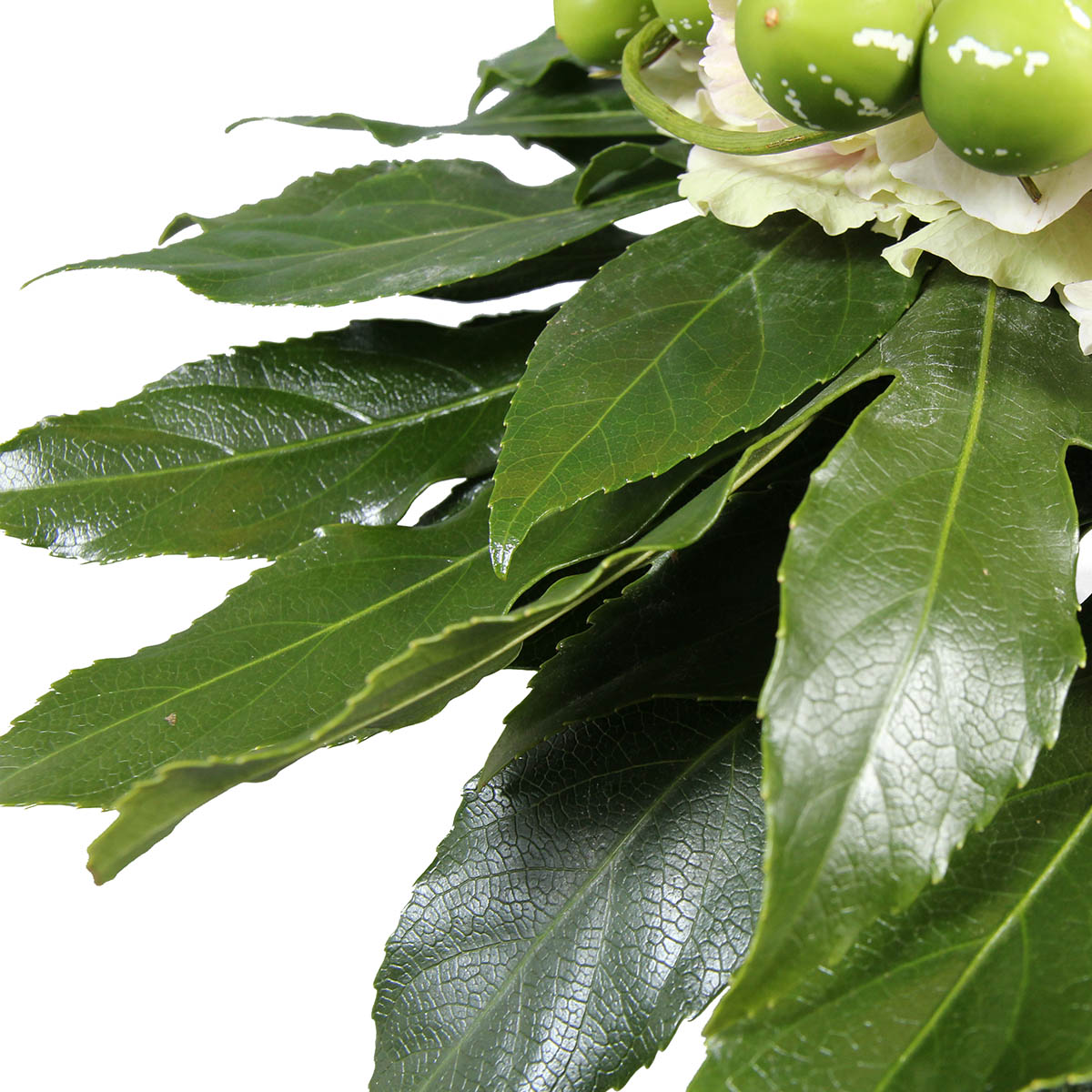 About
Aralia
Origin
Isn't it nice to see where our greenery comes from? Fatsia japonica, also called aralia, originated in Japan and was later cultivated in Italy and Israel. In recent years, the greenery has largely come from Central America, with Costa Rica and Guatemala as important countries.
Facts
Fatsia japonica thanks her beautiful name to her Japanese ancestry. The leaves have eight lobes "fatsi" in ancient Japanese meaning "night". In the Netherlands, aralia is also called finger plant because of the similarity of the leaf shape with one hand.
Inspiration
Due to its exotic shape, the aralia leaf can be used in various ways: in a bouquet, a corsage, decorative round... The possibilities are endless. Let your creativity run free!