Valentine's Day is a time of flowers. With so many beautiful emotional bouquets and types of flowers to choose from, you might not be alone in wondering where to start with Valentine's flowers. That's why this guide of nine of the most romantic flowers for Valentine's Day will give you a full hand. Time to get romantic!
Express Your Love With These Romantic Flowers for Valentine's Day
It's incredible how simple and versatile the act of putting together a flower bouquet is because it can be customized to express various meanings and emotions in unique ways. Romantic flowers are a great gifting option for Valentine's Day, hence the meaning and symbolism behind the loving celebration.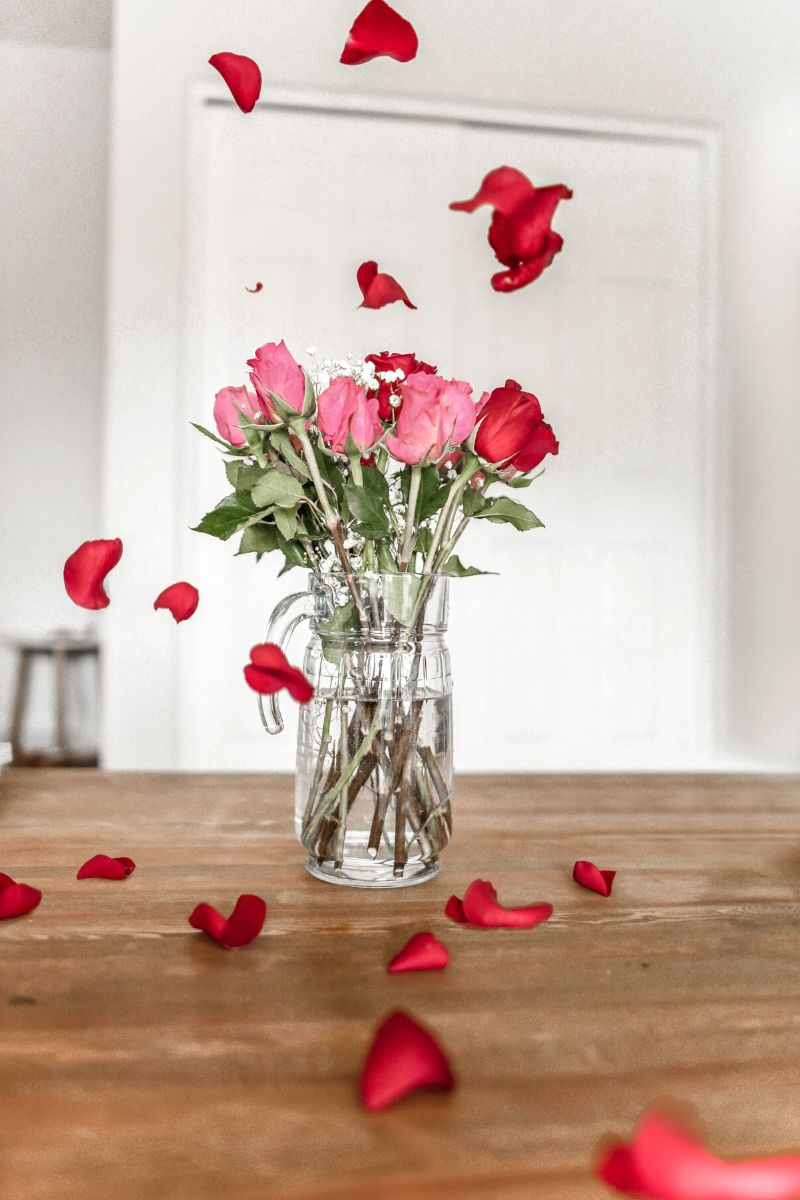 Therefore, sending romantic flowers to a loved one for Valentine's Day is a timeless gesture. Many flowers express love, passion, and admiration, making them the perfect way to show someone special just how much you care, especially when words are just not enough. Besides that, they instantly brighten up a room and bring joy to both the giver and receiver. Not sure which Valentine's flowers to send? Take a look at nine of the most romantic flowers for Valentine's Day. Flowers are pretty much a way of saying 'I Love You', so get your prepping started for this very special occasion.
These Are 9 of the Most Romantic Flowers for Valentine's Day
Did you know around 250 million stems of flowers are sold during Valentine's Day globally? Insane statistics prove once again that flowers are power. In case you need that extra help to choose the blooms to gift your loved ones, there are nine of the most romantic flowers for V-Day.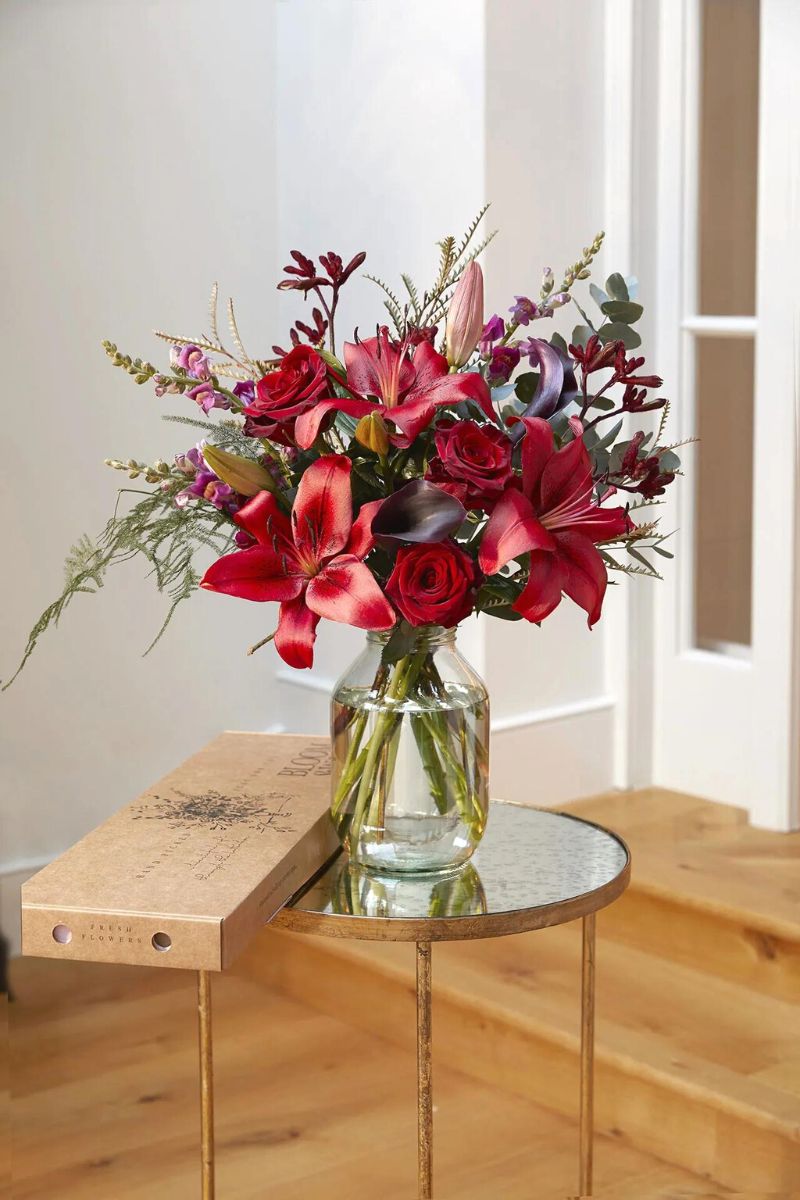 1. Red Roses
Red roses are the number one option in the world when it comes to gifting romantic flowers for Valentine's Day. It's as if they were the Queen Bee of flowers during this season. Sometimes classic is classic for a reason. Put together a bouquet of long-stemmed red roses and your Valentine won't be mad about it. Red roses might seem like a bit of a cliché, but they're extremely popular for a reason.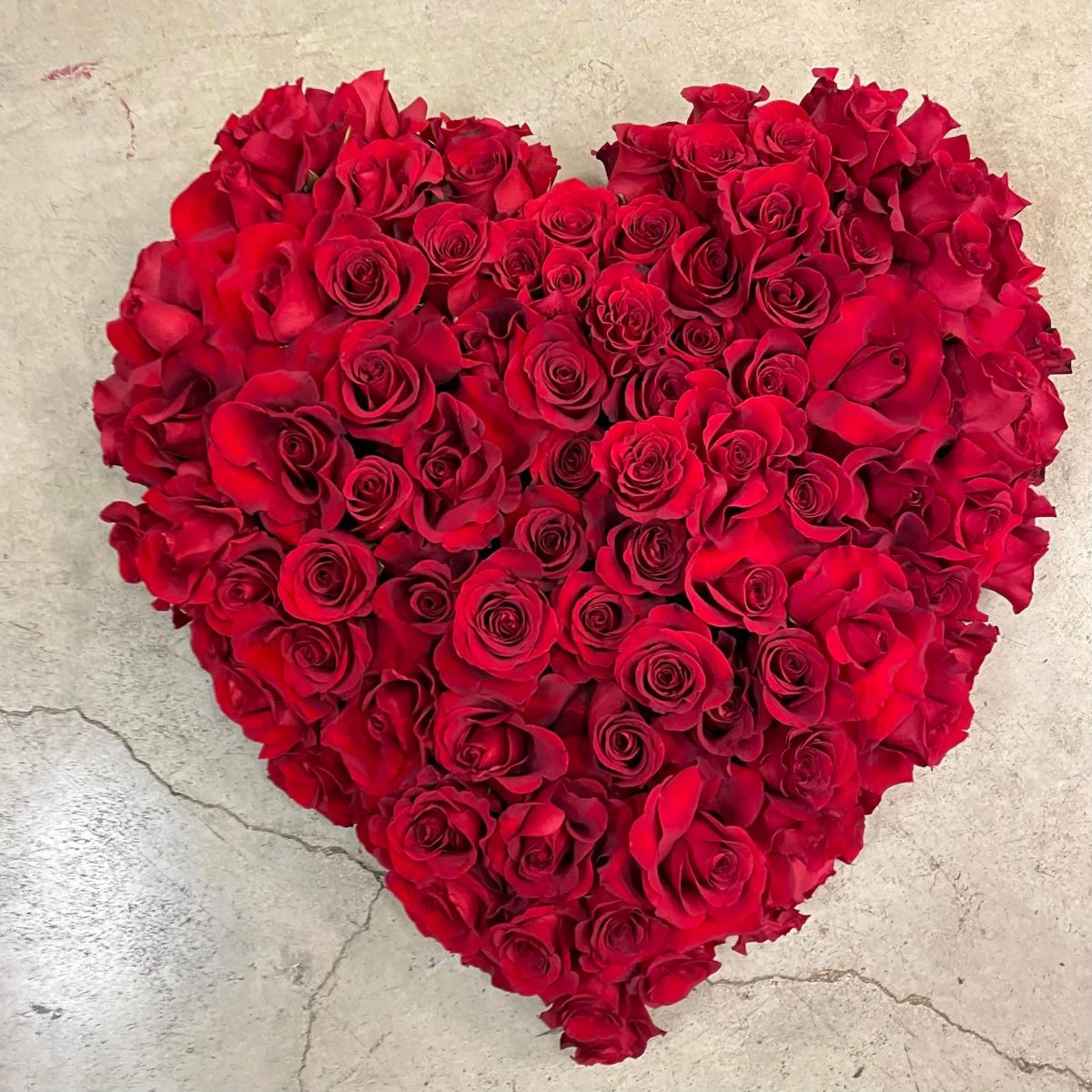 They've symbolized love throughout history, firmly cementing their status as the romantic flower of choice, the reason why they're considered one of the most romantic flowers for Valentine's Day. In Greek mythology, the red rose was created by the goddess of love Aphrodite, and in Roman times, newly married couples wore rose crowns and covered their beds in rose petals.
2. Pink Roses
Red roses are ideal for extravagant love gestures, but we understand that occasionally it could be a bit much. When it comes to Valentine's Day, pink roses convey a kinder message, making them an excellent substitute, especially if you're still dating and don't want a bouquet that shouts 'I love you' just yet.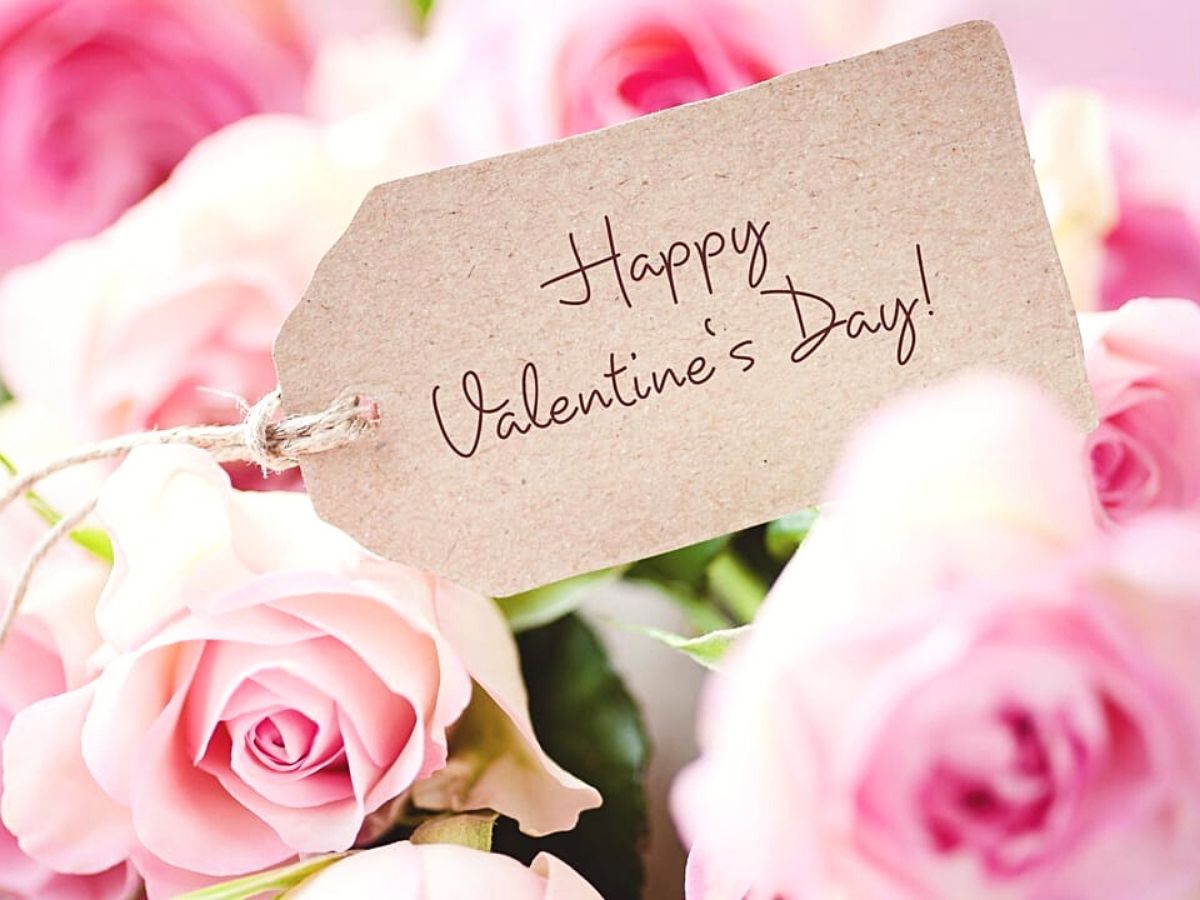 Light pink flowers represent grace, happiness, and sweetness, whereas deeper pink roses represent admiration and appreciation. They won't be overly intense, but they'll convey that you care about someone and that they make you happy.
3. Orchids
Another of the nine most romantic flowers for Valentine's Day is orchids. They're a brilliant choice for this special day because they represent unity, love, beauty, and unbridled passion. These beautiful and rare wildflowers embody the spirit of love and resilience in relationships because they grow easily and quickly and are sturdy flowers. Orchids bloom for months or even years, serving as a perfect reminder of your love every time your date passes by the flowers.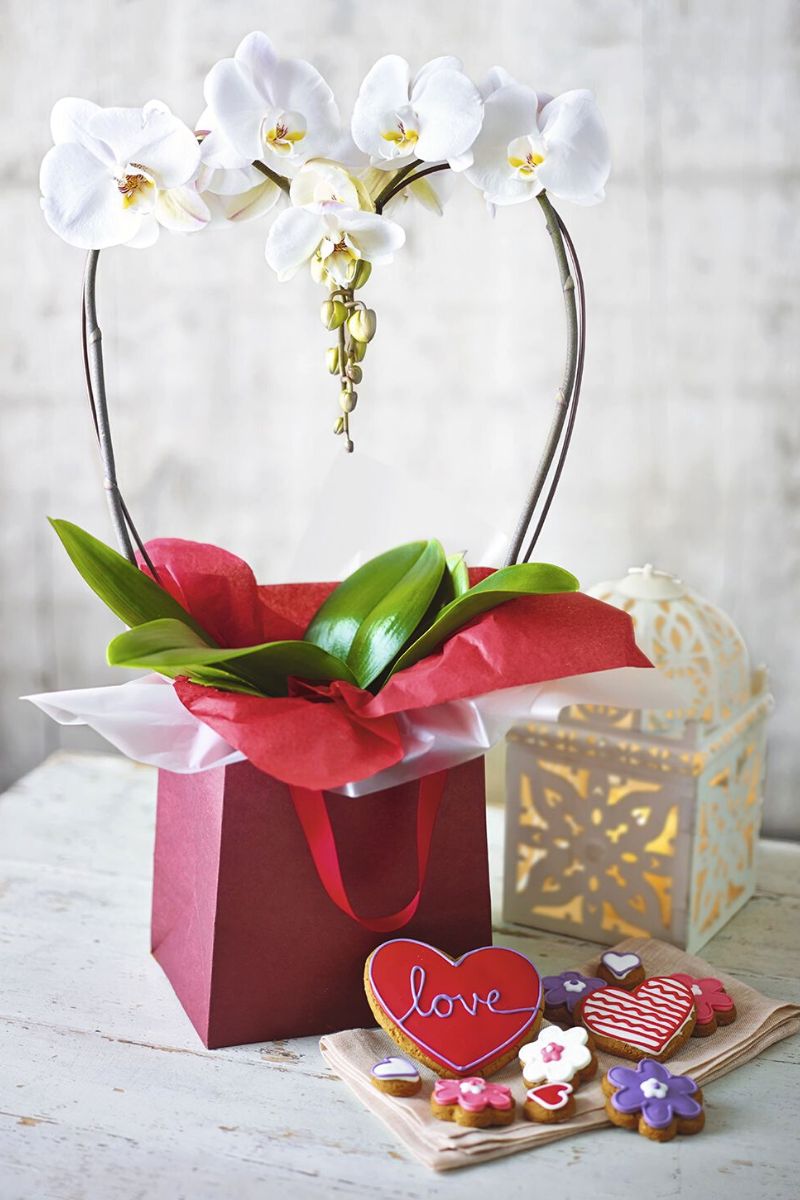 4. Sunflowers (Helianthus)
These cheerful beauties are the perfect flowers to send your mom or a friend to brighten their day and are considered among nine of the most romantic flowers for Valentine's Day. But you can also totally give sunflowers to your lover on Valentine's Day. The warm and bright sunflower represents warmth, happiness, and loyalty and is the perfect mood lifter. A cute choice that will surprise your partner, and will make you stand out among the rest who traditionally gift red roses only.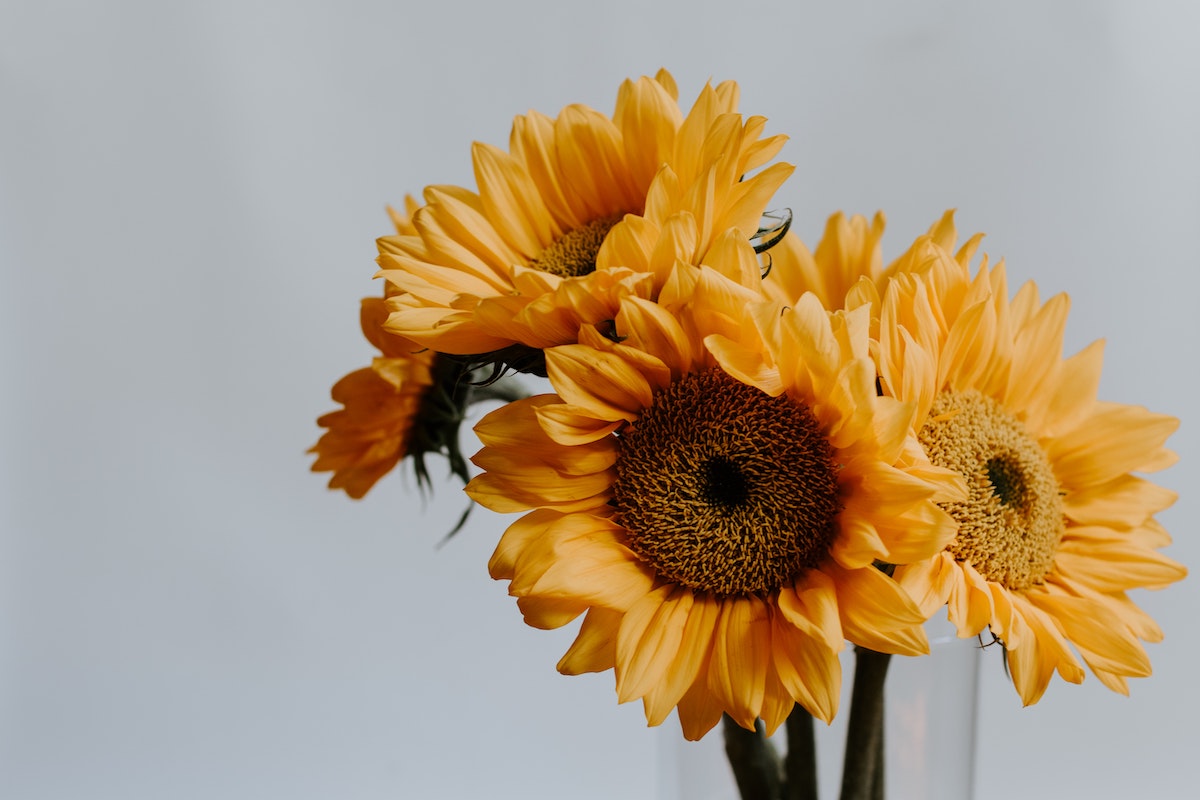 5. Ranunculus
Buttercups are a flower as lovely as their name. Symbolizing charm, ranunculus has been used to let someone know how charmed you are by them! These mesmerizing gorgeous flowers come in a variety of colors and are one of the nine most romantic and suitable flowers to give to your loved ones on Valentine's Day.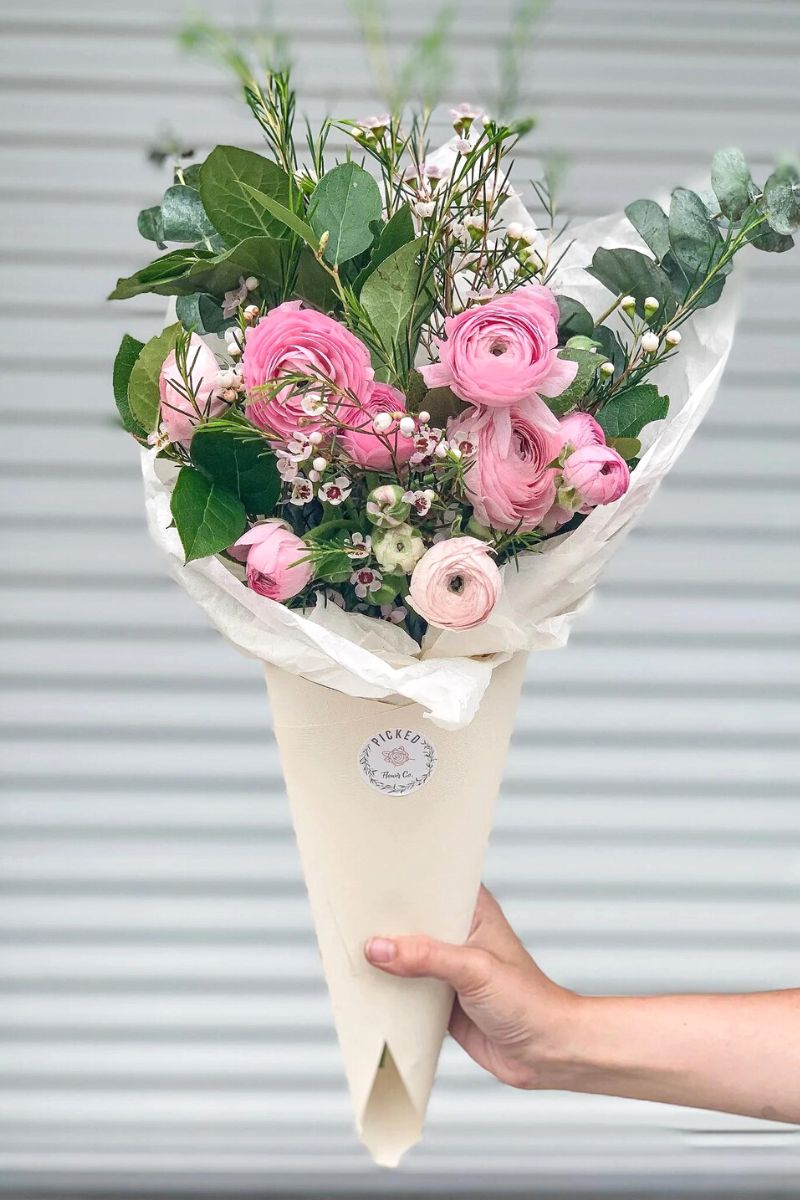 PS: These gorgeous flowers bloom in late winter and early spring, another reason why they make the perfect Valentine's Day flowers. The vibrant and delicately swirled ranunculus blooms allude to romance, charisma, and radiance.
6. Carnations (Dianthus)
Normally representing a mother's undying love, and consequently the go-to flower for Mother's Day, carnations also stand for fascination and new love. As a plus, these flowers are affordable and last long as well and make a great Valentine's Day gift especially red and pink carnations. These gorgeous ruffled flowers make for an affectionate bouquet. They might get a bad rep as a supermarket filler flower but invest in a luxurious bunch, their true beauty, and subtly spicy scent blooms.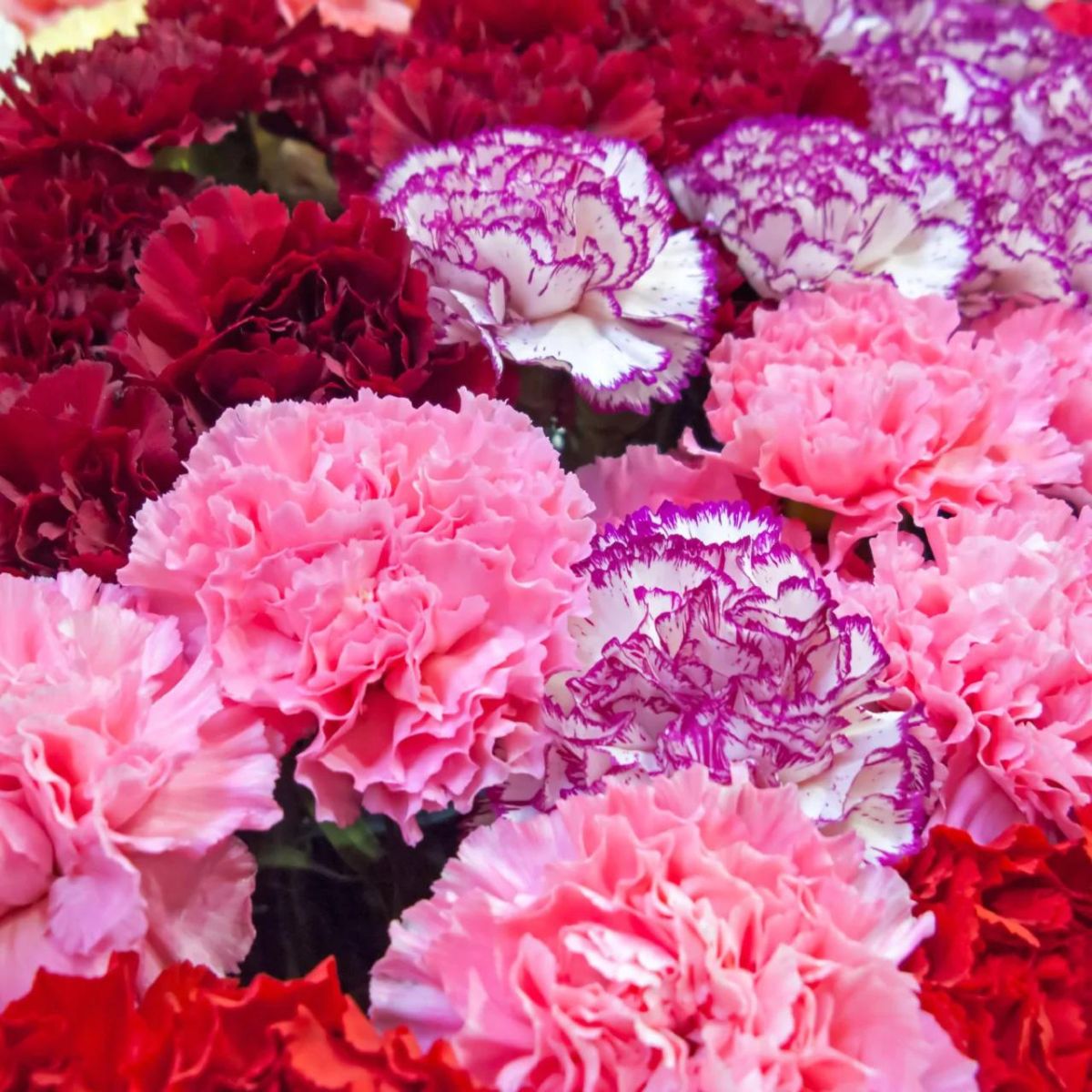 7. Tulips
Although they're more well known as a herald of spring, tulips actually have one of the most deeply romantic meanings, as they signify a perfect and undying love. As with most flowers, red tulips are most closely associated with romance, but other tulip colors also have meanings relevant to Valentine's Day. Pink tulips convey happiness and affection, and yellow tulips represent joy and cheer. Striking purple tulips are linked to royalty, nobility, and elegance - perfect for someone who deserves to be treated like a king or queen! One of the nine most romantic flowers for Valentine's Day, check!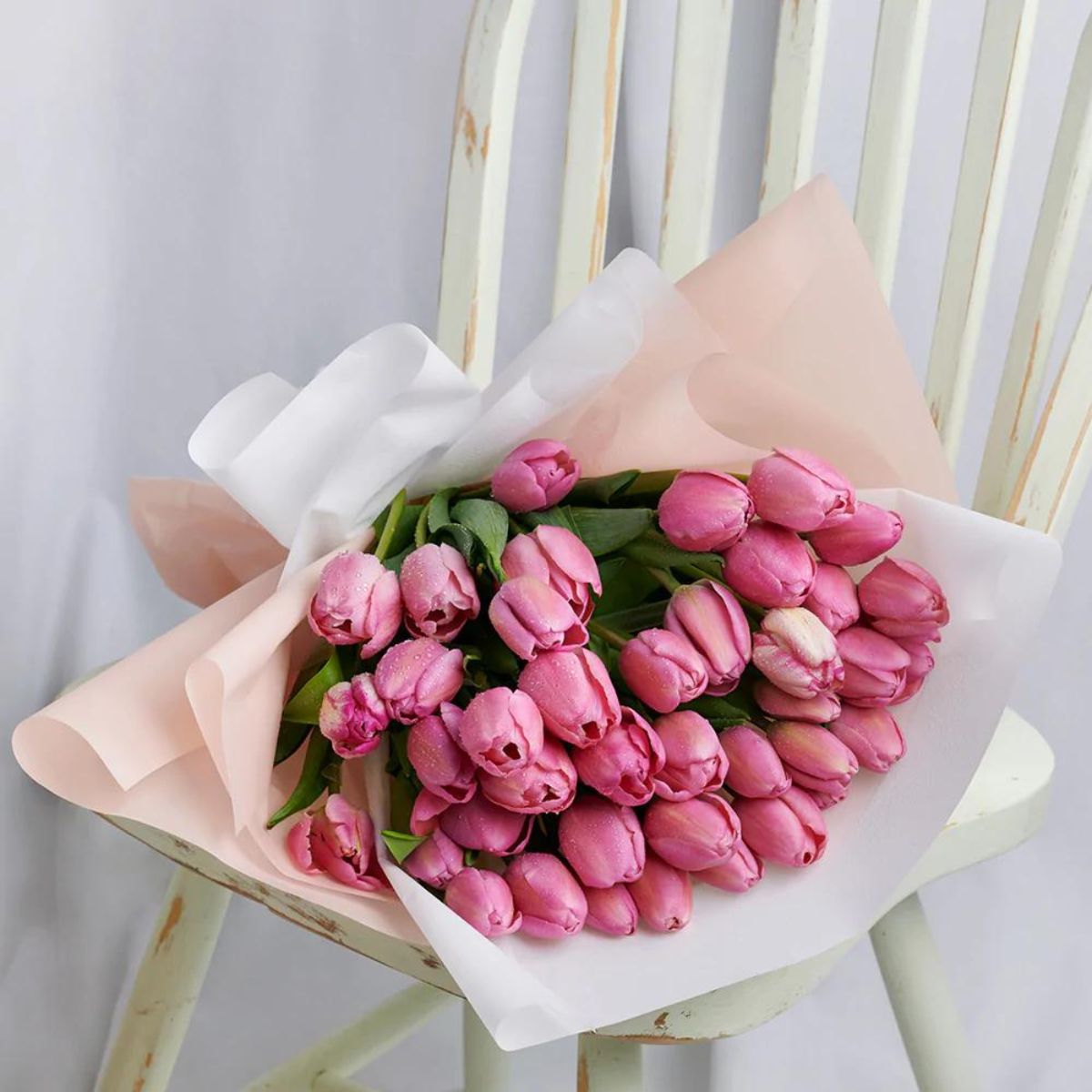 8. Lilies
Lilies have predominantly been associated with love, devotion, purity, and femininity. These long-stemmed bulbous flowers could be a fragrant reminder of your love and commitment to your partner. Lilies are historically relevant in many cultures, representing fertility and motherhood, thanks to Hera and Zeus's story in Greek mythology.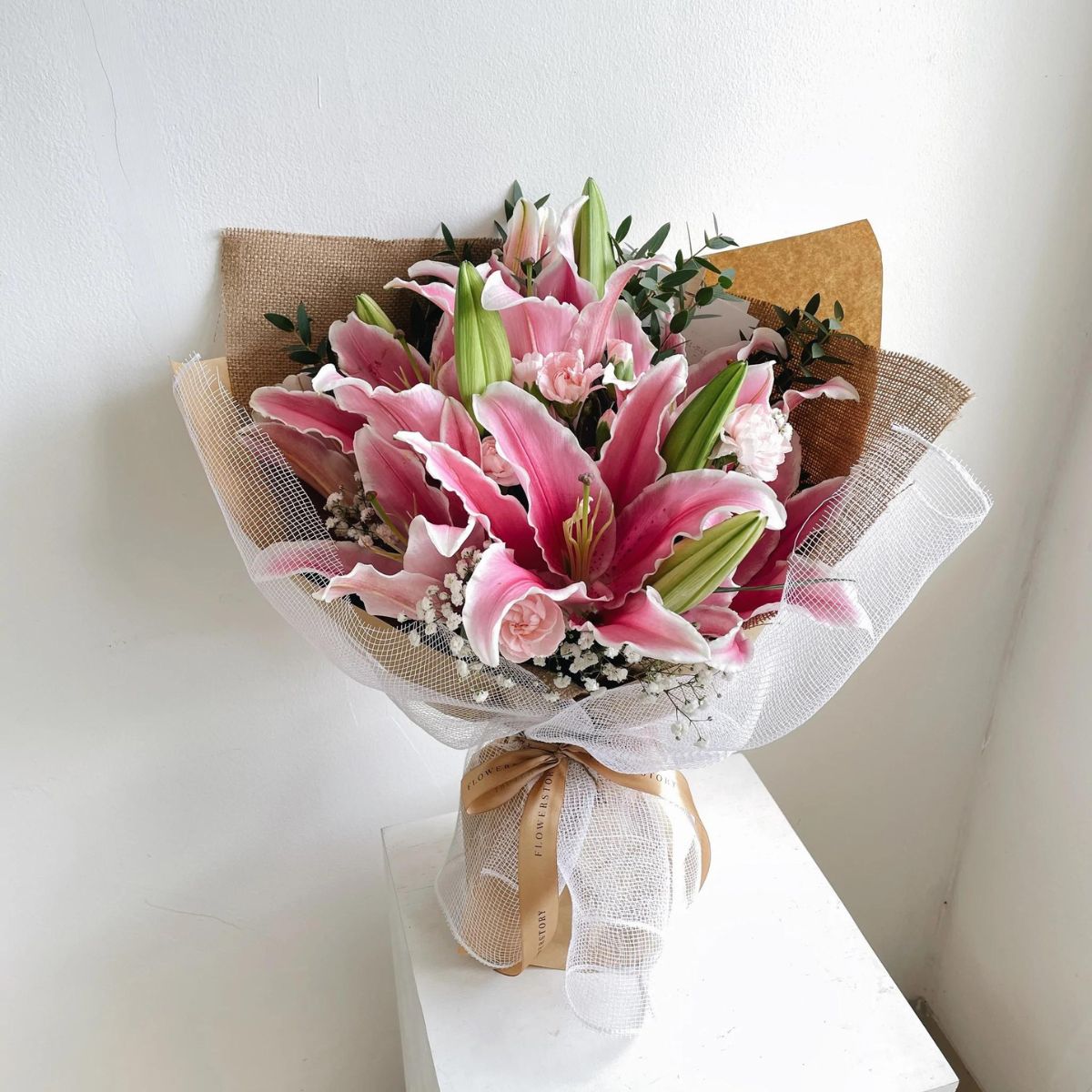 9. Freesias
Last but not least, freesias make part of nine of the most romantic flowers for Valentine's Day. These flowers are sort of like a big flower in a small package. Freesias just can't be beaten in scent - their alluring sweet and spicy citrusy fragrance is simply irresistible. Freesias are great for Valentine's Day, as they express complete trust in someone - definitely something you want in a relationship! The different colors also have various meanings, with white freesias being a popular addition to bridal bouquets as they symbolize innocence and purity. Red freesias are the most stereotypically romantic, representing passion, and they are also unusually the most fragrant type of freesia.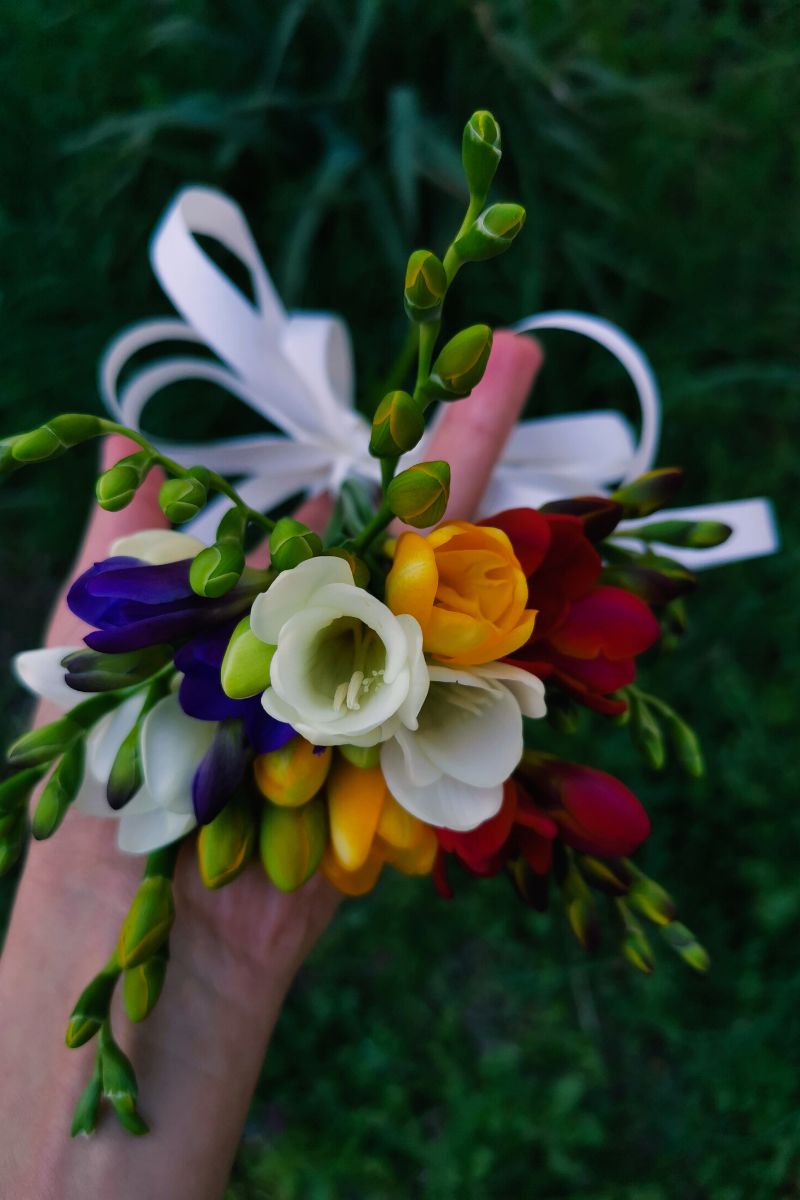 It's time to start romanticizing not only special holidays but your overall life with the use of flowers. Remember, there are only a few days left for Valentine's Day. What will your romantic flower choice be?