Alina Neacsa
Alina Neacsa
is a well-known florist, wedding & event designer and a TV personality in Bucharest, the capital city of Romania. Recently a
Meilland
rose was named after her; Alina Perfumella. She is a regular
blogger
on Thursd as well.
How is Alina Coping With the Current Corona Outbreak?
An interview with Alina Neacsa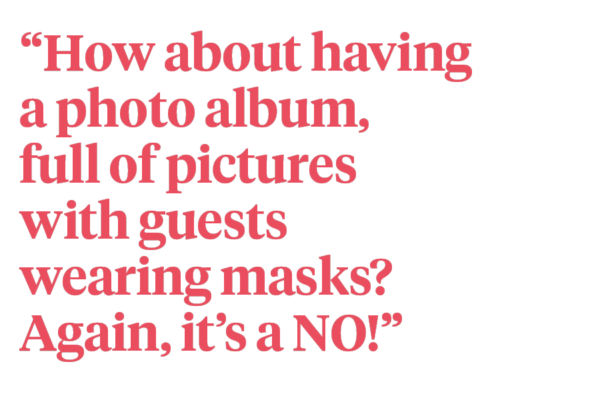 Can you describe your business in general? Please walk us through a schedule for your 'normal' wedding seasons. How does it differ in 2020, compared to other years?
For me, the wedding season is between April and October. Usually In this period of time I am really busy, I have a very good collaboration with a couple of wedding venues and I have between 2 and 5 weddings per weekend. But this was until COVID-19 happened…. Now, most of my weddings have been postponed. Either to later this year, if they will have the permission to do them - but honestly, I doubt that - or they will be moved to 2021.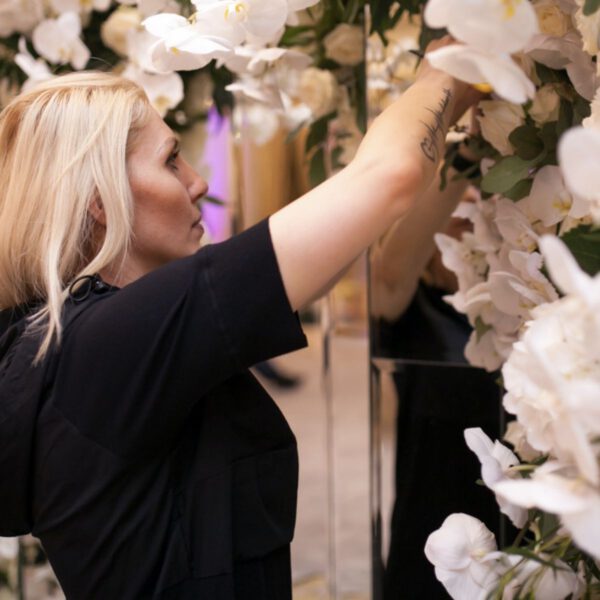 I really don't see how weddings this year will happen… people are still under this fear of getting sick, they don't have money to attend events like this, and if they happen to have the money for it, it's still kinda awkward to join an event wearing a mask on your face. I just don't see this happening. I don't see it, sorry. A wedding is (for most people) a once in a lifetime event. So can you imagine the amount of stress that the bride and groom would face? How about having a photo album, full of pictures with guests wearing masks? Again, it's a NO! In the past 15 years, I was involved in the wedding industry but what is happening right now, is unreal. Can you imagine, having a wedding with only 8 guests allowed. I can bet it's not any bride's dream. So, from where I stand right now, in 2020 it's like 90% compromised, 2021 looks fabulous if we are looking at the numbers and at the events postponed. But I don't want to bet that COVID-19 will vanish, so we'll see. Another big part of my business is teaching and doing workshops and Masterclasses but this too has suffered from the crisis. I already canceled two big events. In April I was supposed to go to Kenya, visit Tambuzi farm and doing a class there. And in the middle of April, Ahti Lyra should host a class with me in Romania, but this too was canceled due to the state of emergency and the social distancing. I hope that November will be a better month for doing classes.
Have you been practicing your business since the (partial) lock-down in your country? What barriers do you face at the moment of running a successful business? How do you plan to overcome them?
Now that's the good part, glad you asked! I shared a couple of weeks ago my COVID 19 story on Thursd. My new business is growing, I am actually amazed by that. I focused all my energy in selling flowers online. First, I started with Romanian flowers and now we can buy from the Netherlands, so I am really happy and enthusiastic. It is working better than I expected, so I will be just fine! Of course, I am missing my lavish events with thousands of flowers (see the video) but maybe next year. Ironic is that in the beginning of this year I was just thinking that due to my constant contracts of promoting flowers abroad - doing videos and promoting my Alina Perfumella rose all over the world - I felt like I removed myself from doing flower design. COVID-19 helped me to return to my firs great love, which is making beautiful (and scented) flower designs.
Which inspiring new initiatives have you seen in your field of work (or related industries) or are started by you - since COVID-19?
I think (and I am being modest) that I inspired people and gave them hope that they can continue what they love to do. I helped the Romanian growers by encouraging florists to buy their flowers. I interview people in the field. I was there for ''the industry'' when panic began.
How important is it for you to lift each other up in these times and what does that mean for you and the bond with your colleague-professionals and business relations?
One of the most important things is to inspire and help people, empathize with their problems and trying to help as much as you can, expecting nothing in return. I faced so many different reactions, mostly positive. Regarding the bond, well, some bonds became tighter, others began hating me for ''being different'' but I guess it is a part of this journey. And I am really proud of what I accomplished during these horrible times.
What do you think is the biggest issue in your segment of the wedding industry at the moment, from your perspective?
I can't really name one thing, there are multiple issues. The first that comes to my mind is that doing weddings with only 8 people is sad, better not to do it, just postpone it! This year 90% is canceled when it comes to weddings. The flower industry took a big hit and lots of small businesses will disappear. I feel this on first hand because I have a flower platform and florists are buying flowers from me. So the selling is now at its lowest point. In the near future, when things will start getting back to normal, I believe that the grooms will not spend so much money on flowers. The world as we know it will drastically chang. I just heard that someone did a wedding on ZOOM.com ?!?
Can you describe to us your ideal wedding setting? If you and your clients would go all in, what would that like to do?
''Small'' is not a word for me! I see thousands of flowers, really big instalations. I have this motto: ''go big or go home!" And I tend to use it in every situation. The video will explain it better!
Alina Neacsa