OUR MISSION
TO FACILITATE DEEPER REVERENCE FOR OUR PLANET. (one event at a time)
We created GG as a way to revolutionize the notoriously wasteful event industry.

By creating sustainable options and leading by example, we hope that other party-makers and party-goers will be inspired to do the same.
WHAT WE DO
Garbage Goddess is an eco-cleanup service for events of all sizes.
We offer a full breakdown service for florists, planners, venues, and hosts. At the end of each event we compost all organic matter, reuse and recycle all relevant materials, and return supplies to our partner vendors. We add a thoughtful layer to the chaos that is the post-event hustle.
In the spirit of reusing, we also offer a free flower pick-up for artists who use floral material in their work.
We currently serve New York City, The Hamptons, and the Hudson Valley. We are expanding to Los Angeles and wherever Garbage Goddesses are needed soon.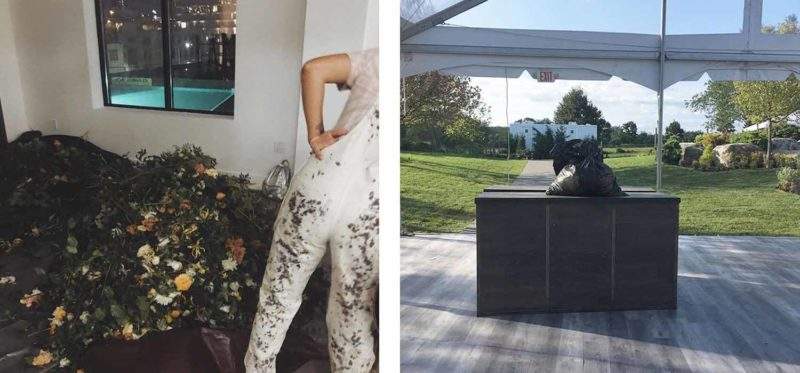 WHY WE DO IT
Events create waste. Much of that waste can be reused, composted, or recycled, but at the end of the night, with little time and less energy to dispose of things thoughtfully or properly, most event teams just throw everything away. The result is garbage bags piled high with unnecessary trash headed to already overflowing landfills.
When it comes to flowers, this careless waste is especially counterintuitive. Flowers thrown away in landfills emit harmful greenhouse gases that change our global climate, making new flowers (among other things) challenging to grow. By composting flowers + greenery, we help create organic topsoil + mulch from which new things will grow.
We're a big fans of circles here at GG.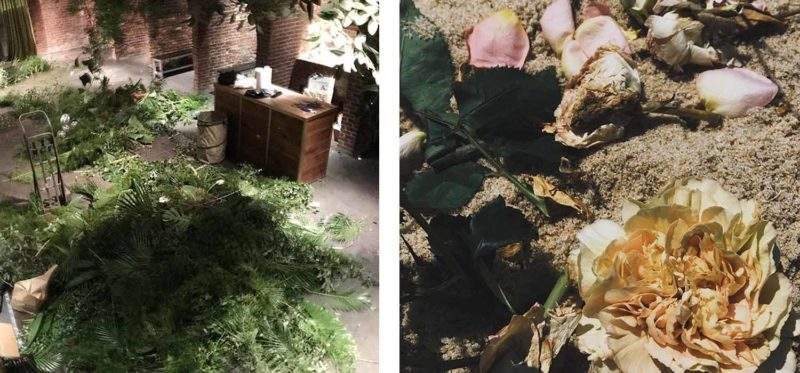 OUR GOAL
Founded by florist Liza Lubell (Peartree Flowers), Garbage Goddess specializes in zero-waste floral events. As we grow, our goal is to facilitate 100% zero-waste events so we can all party responsibly.
Instagram Garbage Goddess [instagram username="garbage.goddess" tag="" heading="no" columns="4" count="4"]