At Helicon, we offer contemporary green education and versatile study programs, among which the Floral Design course. We believe in sustainable, innovative, and enterprising education. At Helicon, our students really matter. We are an active, practice-oriented school with special attention for people and the environment. At Helicon, you will discover how much fun learning can be!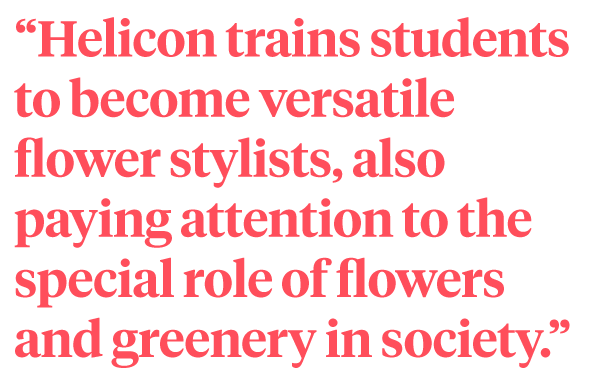 Floral Design Course at Helicon
The Floral Design course is Helicon's most creative course! You will work with natural materials and learn how to make all kinds of different flower arrangements, from bridal bouquets to striking decorations for shops or events. In addition to flower arranging, you also learn to design, style, photograph, and display, so that you can present your work well. The result: you will be a great, versatile flower stylist!
Looking Beyond Arranging Flowers
Flowers are there for every moment in life. The Floral Design training, therefore, goes further than just flower arranging. Helicon trains students to become versatile flower stylists, also paying attention to the special role of flowers and greenery in society. Special projects encourage students to put their work in a broader perspective. A good example is Project Catwalk, where students create flower arrangements inspired by an art movement. Then they wear their work themselves on a real catwalk!
Students are also involved in the production chain of the flower world. For example, a number of students contributed to putting the Snowstorm+ on the map, a new rose by Dümmen Orange that was launched at the end of 2020. In blogs on Thursd, they exhibit their own creations with this rose.
Discover the Chain with BLOEI.LAB
Do you need more challenges as a student? Then you can participate in BLOEI.LAB at Helicon! In this excellence trajectory, you will work for real clients from the green domain (growers, marketing agencies, etc.). By thinking about new concepts and their marketing, you get to know the chain well and contribute to its innovation. In addition, you develop personal skills and build a nice network. Want to know more about BLOEI.LAB? Watch the video (Dutch language) below!
Combine Working with Learning!
Continue to develop yourself throughout your life; that is important to us at Helicon. That is why we also offer Floral Design as a BBL training. You take lessons at school one day a week and work the rest of the time at a recognized training company. Interesting for experienced florists who want to get more out of their work, or for enthusiastic beginners who want to learn the tricks of the trade while working.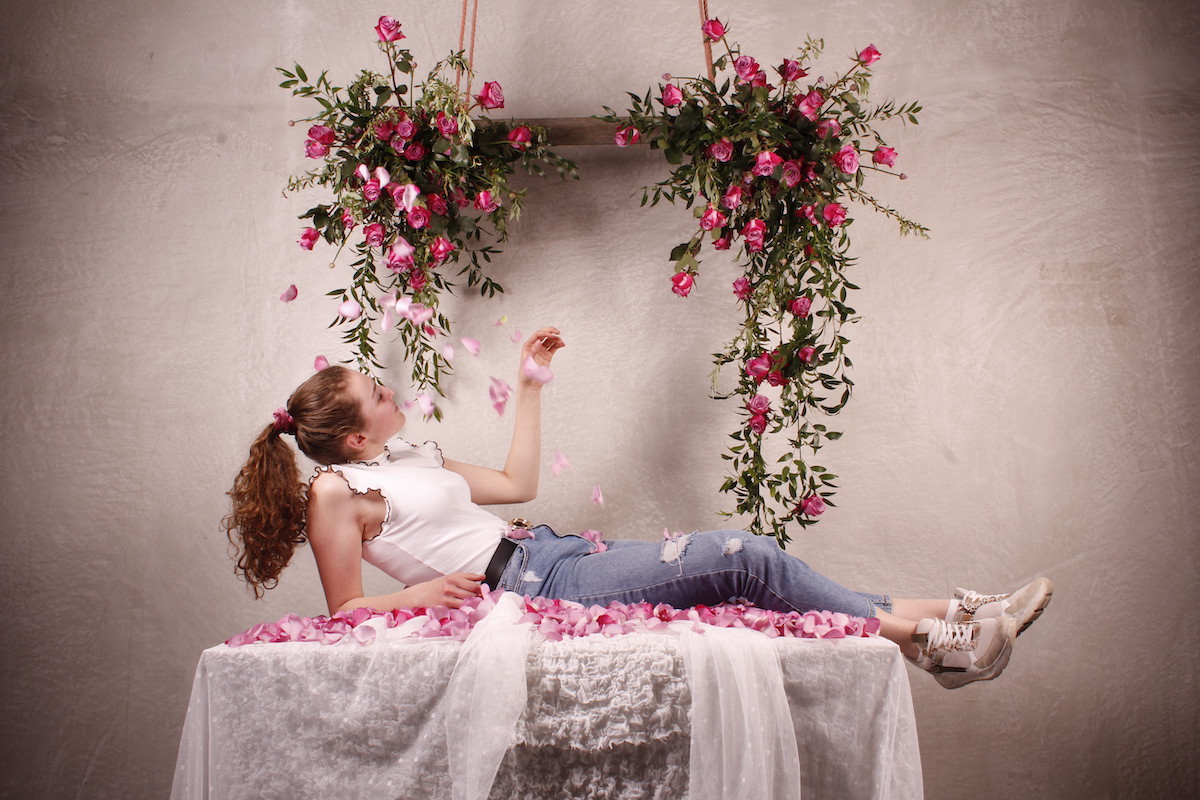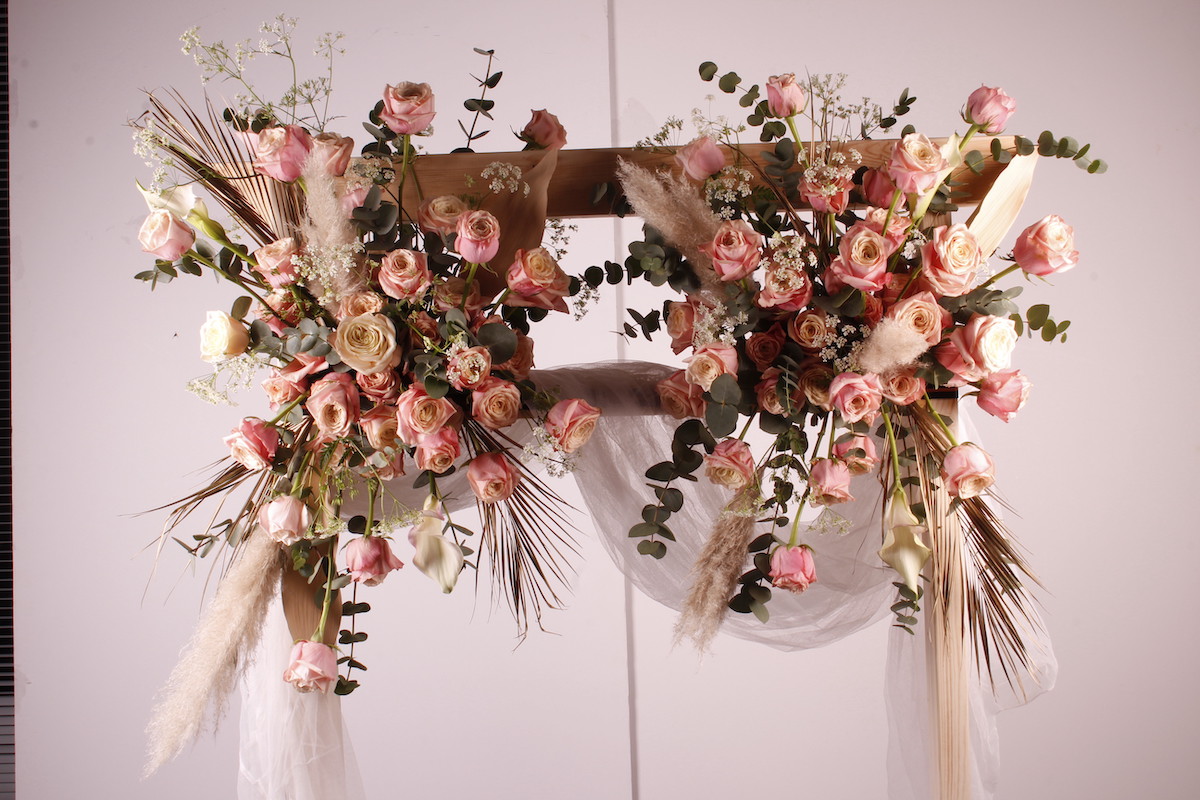 More Information about the Training?
Would you like more information about our training? Don't hesitate to contact us! Helicon MBO Den Bosch Vlijmenseweg 1a 5223 GW 's-Hertogenbosch, Netherlands Contact: Pleun Weijers (information, PR, communication) E-mail: [email protected] Phone Pleun Weijers: +31 (0)6 20 05 18 06 Phone: +31 (0)88 435 42 00