What is spring without the appropriate dose of flowers? But most importantly, without the correct flower colors to celebrate that one of the most wonderful seasons of the year is already here. Don't miss out on what colors and combinations you can choose for this spring season, recommended by Ecuadorian flower company Rosaprima.
Rosaprima Welcomes Spring With a Colorful Drench of Blooms
Spring is often considered a beautiful season and a favorite of many people for several reasons. One of the primary reasons is the abundance of new life and growth that occurs during this season. As the temperatures warm up, plants and flowers begin to bloom, which is, of course, the best part of this wonderful yearly station. This explosion of colors and scents is often seen as a symbol of renewal and rejuvenation after the long, dark winter months.
This year, the spring season is welcomed with some of its most fabulous blooms yet, specifically in pastel and bold tonalities, which are very well associated with it. Because nothing screams spring like having thousands of flowers surrounding you, right?
Adding Colors to Your Bouquets
Spring season is here and this is your update on the newest trends. What is forecasted and expected to see this spring is a lot of bold colors, giving a warm welcome to bright and bold pinks that will be part of this year's weddings and events, considering
Viva Magenta
is the Pantone Color of the Year.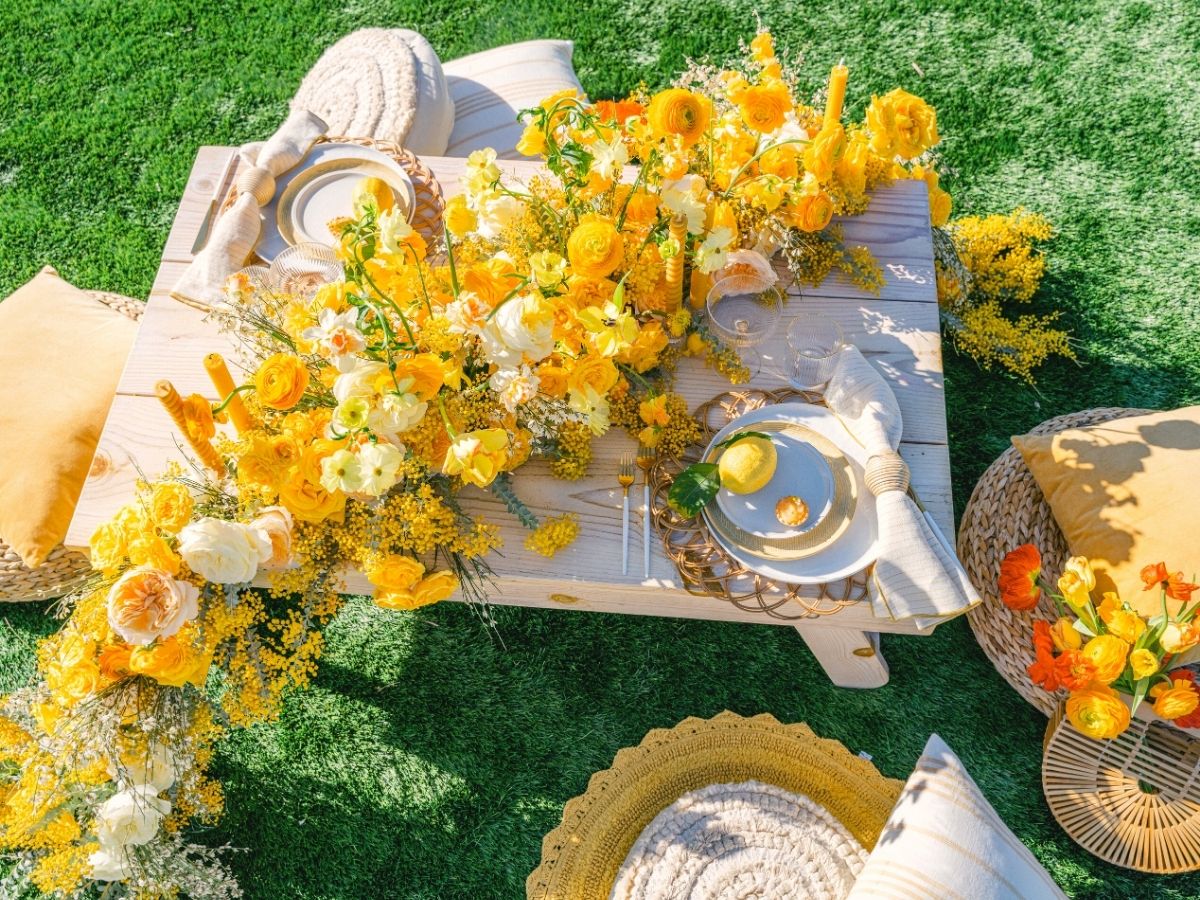 Some of the favorite hues for the season are purple, yellow, and green tonalities which will also have a special spotlight during this time. Arches, chuppahs, and major aisles will be part of spring events full of roses in colorful palettes. The abundance and lush effect of multilayered installations will embrace any spring ceremony according to the company.
A Full List of Blooming Spring Combinations
Here's a guide on how to combine some of your favorite spring colors in your next floral creations:
Lavender Roses
Having lavender roses as part of a bouquet is simply a spectacular choice. Lavender colors symbolize splendor, with purple undertones. This delicate natural color adds depth as well as enchantment and pairs perfectly with any color and additionally enriches your floral creation. What else could you wish for? Your blooming dreams can come true with these spring-colored flowers.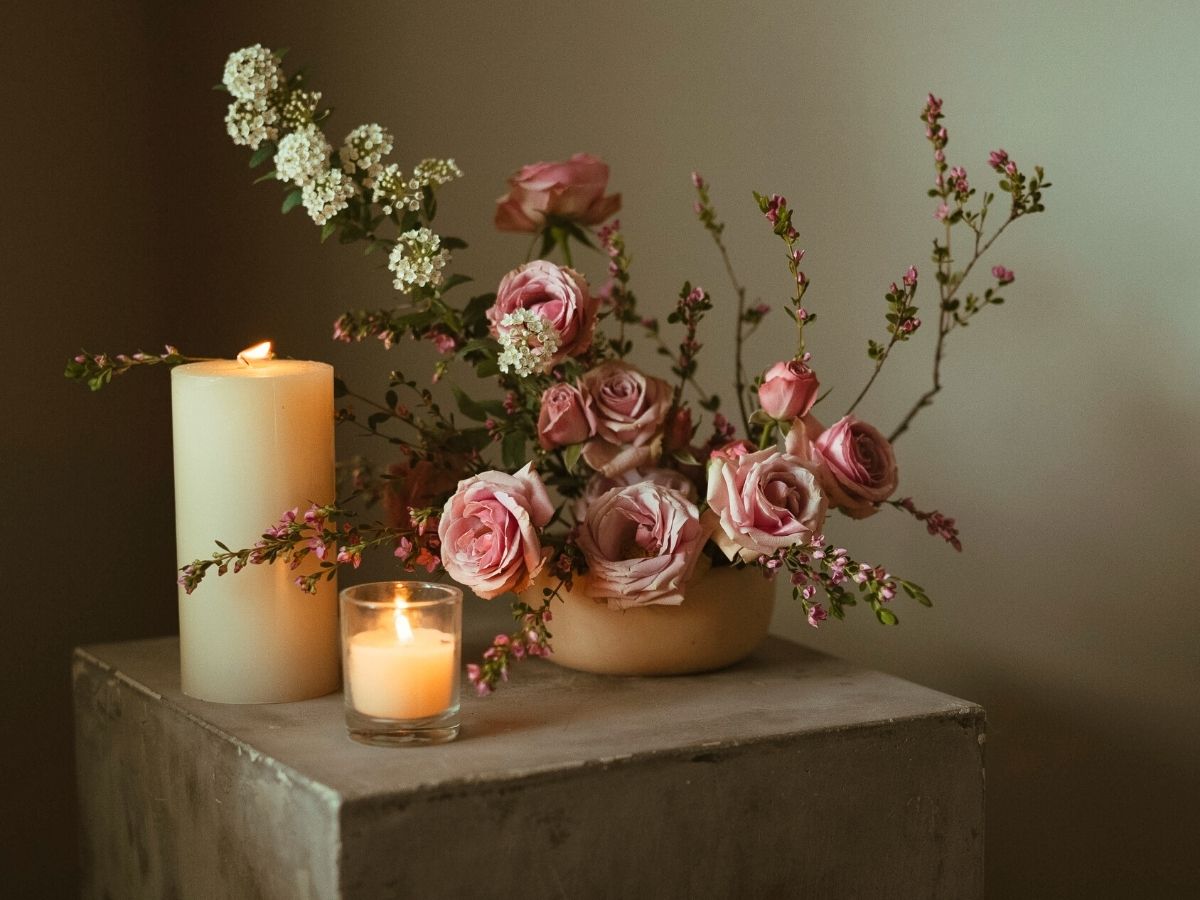 Elle Crocker, a talented Seattle-based florist worked on a lovely arrangement featuring the new Spray Rose Lavender Irishka, Rose Ocean Song, Rose Govinda, and Rose Mamy Blue. Read more about her in the article 'Florist Special With Elle Crocker From Elle Fleurit Floral Company'.
Pink Roses
How can anybody say no to pink roses? Pink roses are intense and vibrant pink-toned roses that are versatile, chic, and full of energy. There can never be too many pink roses in a bouquet, right? On this occasion, let's highlight floral designer Dawn Weisberg using varieties Rose Candy X-Pression and
Rose Mandarin X-Pression
along with Rose Cool Water for this spring table setting.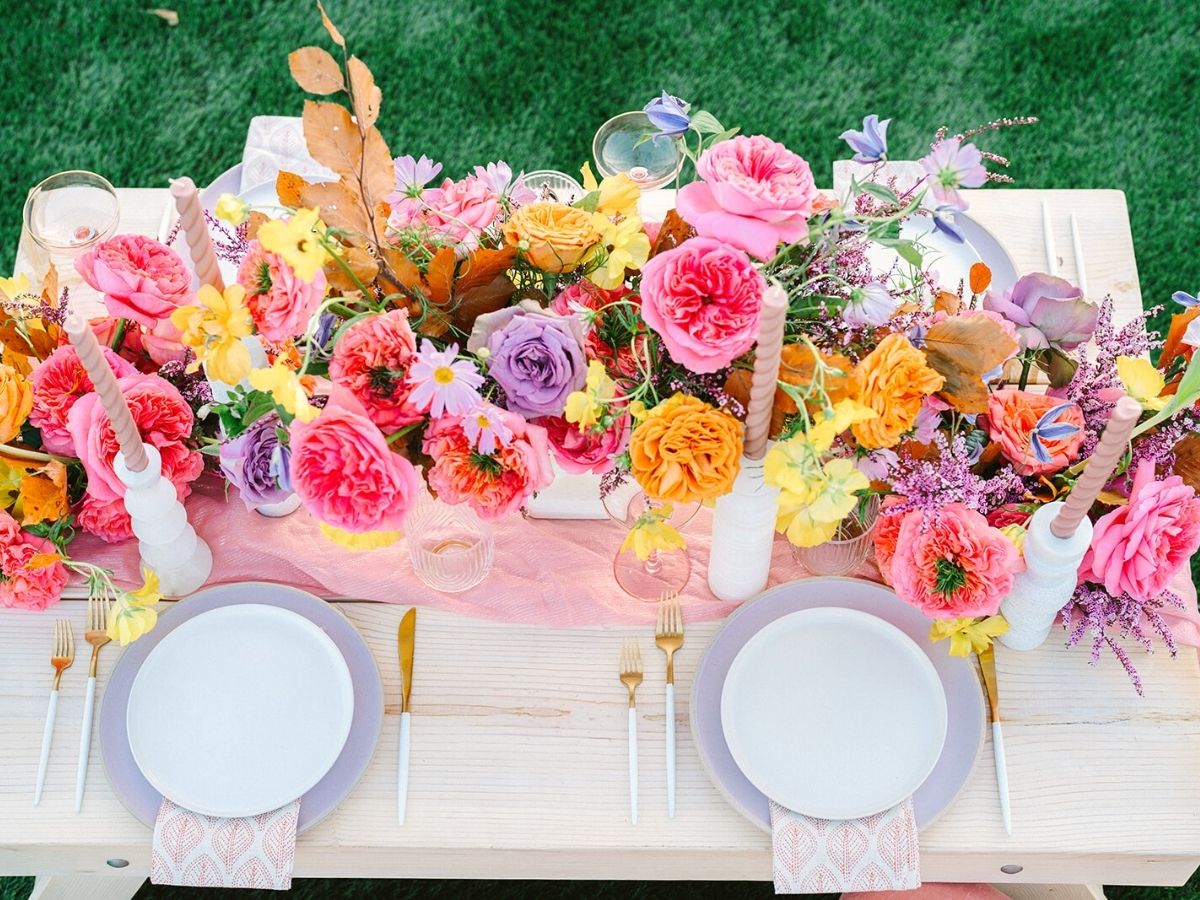 Peach Roses
Delicate and subtle, peach roses are the perfect neutrals for spring. They will give any arrangement warmth and elegance, one of the reasons why peach roses are a top pick, even for wedding season which has just started as well.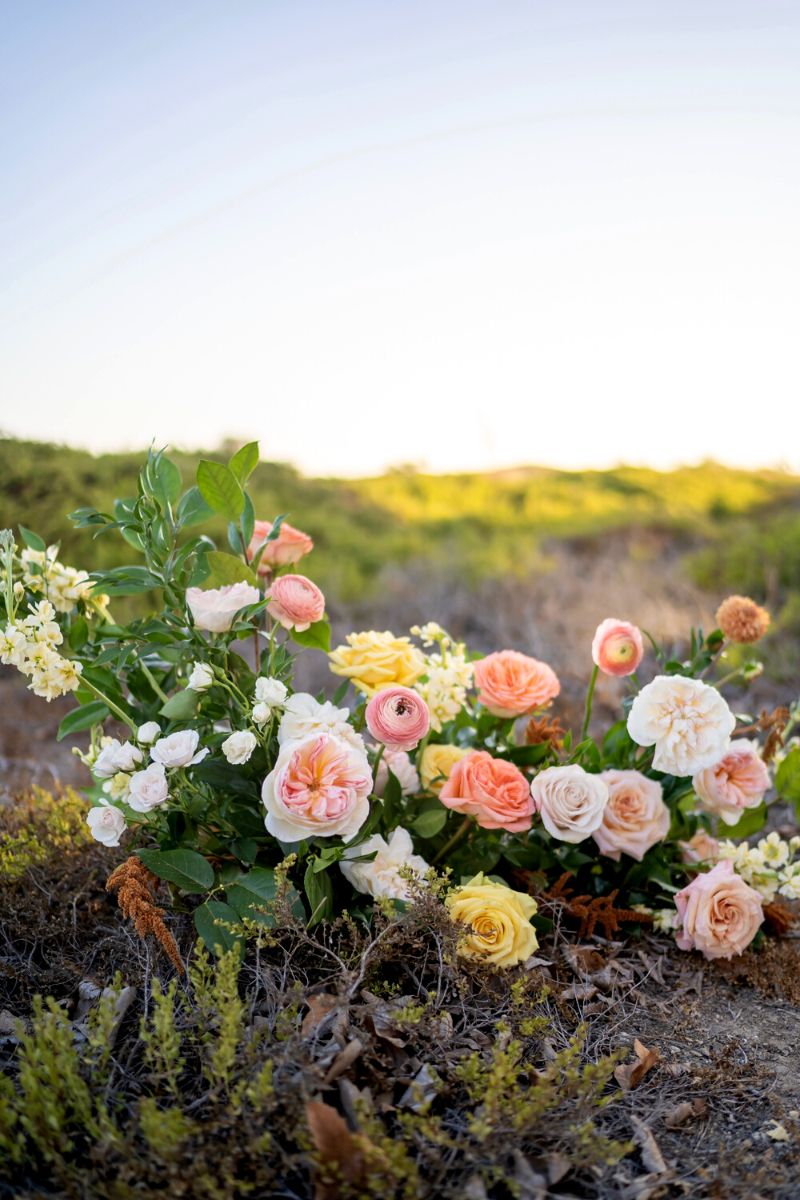 Gabriela Gonzales uses peach to create a garden-like installation with Rose Elegance, Salmone ranunculus,
Rose Juliet
, Rose Country Home,
Rose RP Moab
, Rose Shimmer, and Rose RP Lady Eva.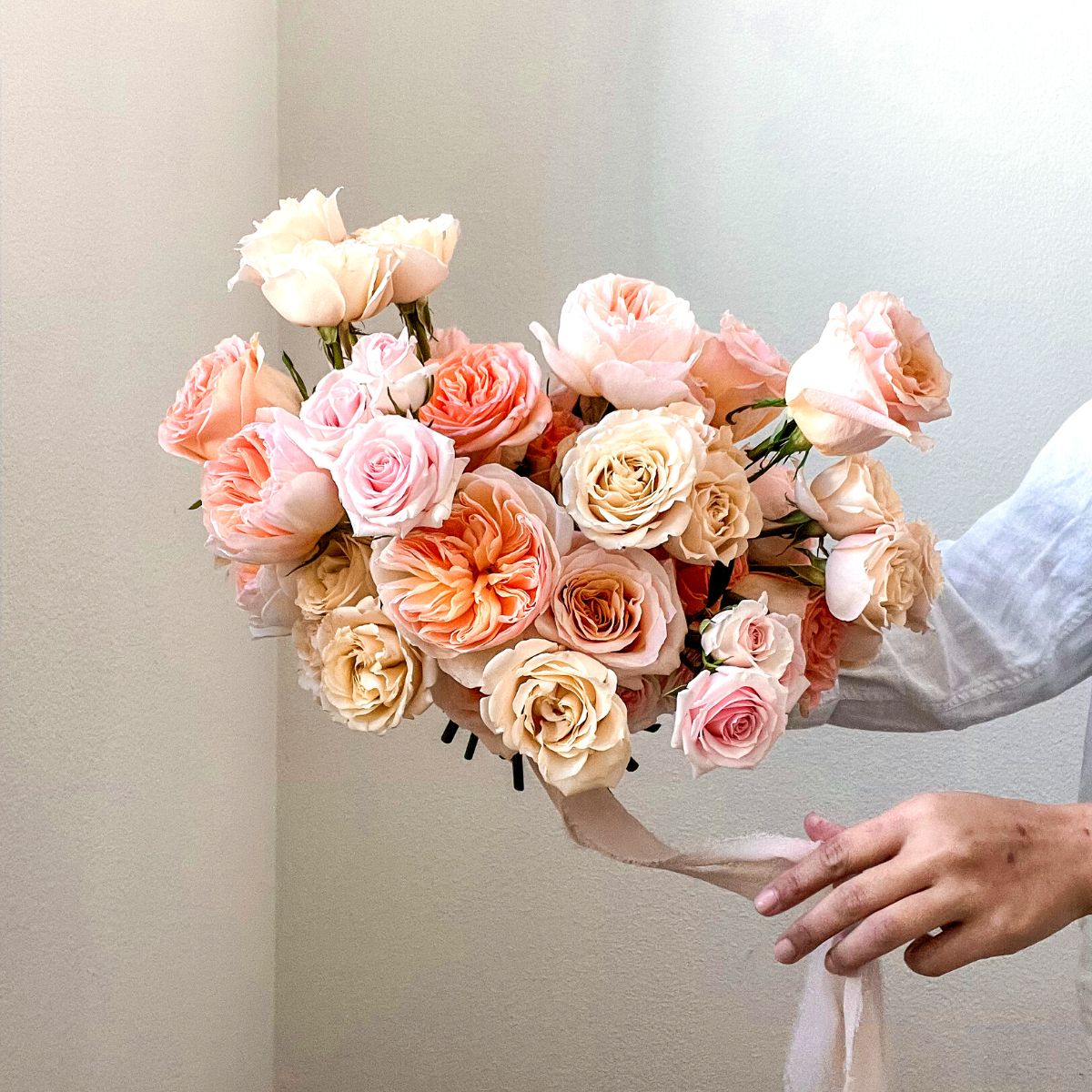 Yellow Roses
These sunny blooms bring joy and color to anything you create. Check out Dawn Weisberg's table setting using the new
Spray Rose Golden Sensation
, Rose Bikini, Rose Elegance, Giallo ranunculus, and a special rose from breeder
David Austin
,
Rose Effie
. This table setting exudes spring everywhere!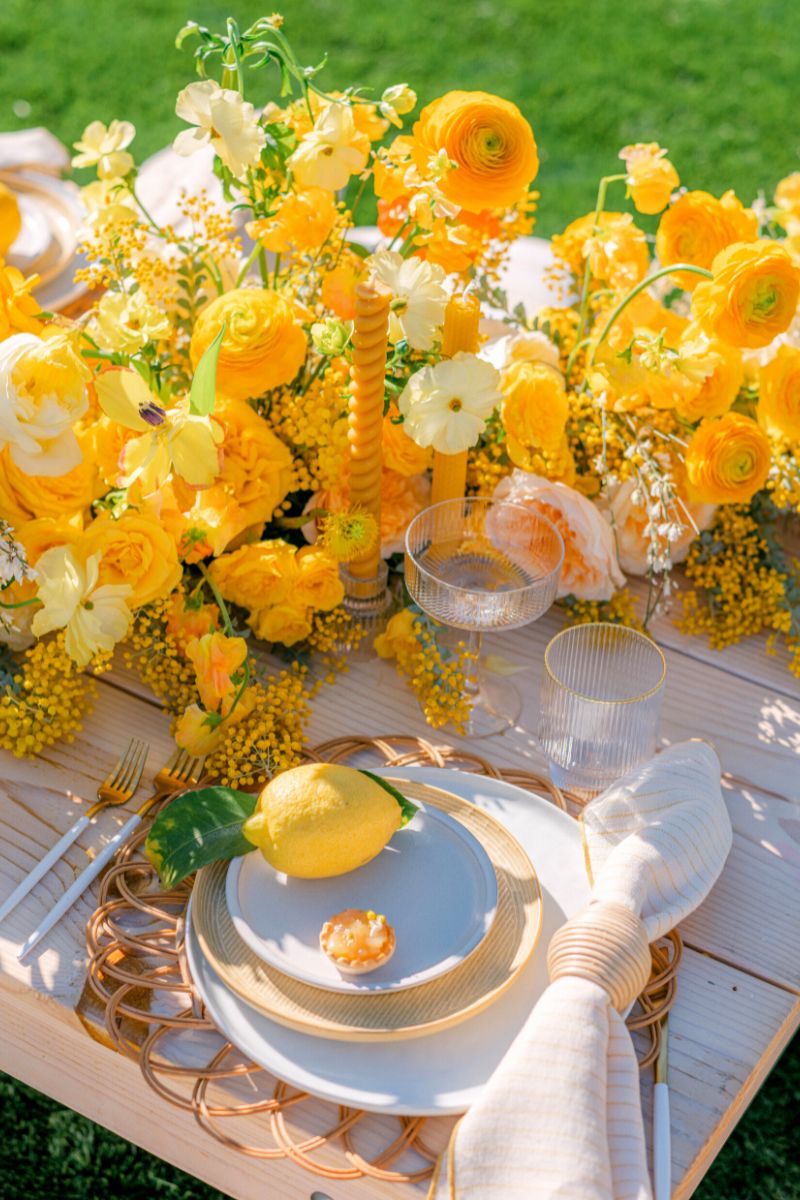 Orange Roses
Last but not least, as part of this spring debut, orange roses also make part of this colorful floral guide. Orange roses are known to exude energy and excitement. This color definitely pops up and creates a vibrant and bright vibe in all spaces. They can be combined with neutral tones to create the perfect combination. Alexandra Scholtz uses
Spray Rose Orange Star
,
Spray Rose Simba
, Rose Orange Crush, Rose Miracle, Rose Aloha, and Rose RP Copper Kiss.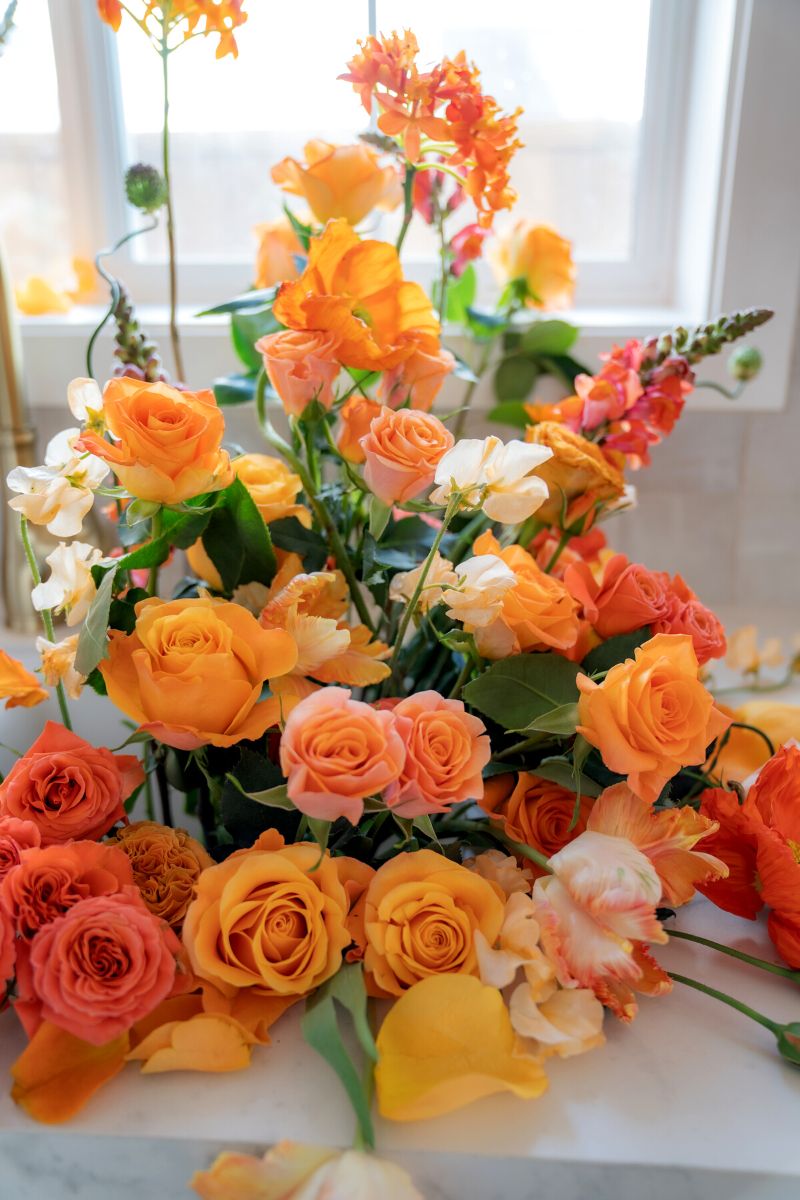 What a wonderful time to be alive when spring hits the year!
Rosaprima
has definitely made quite an entrance to one of the favorite seasons worldwide.