It seemed only a few years ago that in the future every relative person would have their own blog. But nowadays, we can definitely also speak of an audio renaissance. A what? It's been 'the talk of the town': the rise of the podcast.
Flower Podcasts To Follow
In our fast-performance society, a podcast is an ideal tool to get your daily dose of entertainment, be educated by one of the people you are inspired by and get some work done in the meantime. But where to begin in the overwhelmingness of the podcast explosion that's been going on for a few years now?
This top 10 list of flower podcasts will lead you through all the podcasts available online and filters the true flower-related podcasts for you.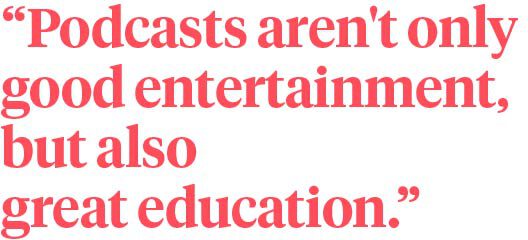 Top 10 List of Flower Podcasts
Conversations by florists with florists to keep you company in your workspaces, in your car, in your van, with a cup of tea, or wherever you would like to listen. As an inspirational pastime or to help you along on your own floral journey. The great thing about a podcast is the fact that you can listen to it and pause it whenever and wherever you want. Below you find 10 inspirational podcasts for the flower lovers and the flower professionals among us. Click on the link or the thumbnail of the Podcast to check out their latest recordings.
The Business & Pleasure of Flowers
Vonda LaFever and Lori Wilson, join forces to share advice, insider knowledge, and fun tips on everything floral in The Bussiness & Pleasure of Flowers Podcast. Everyone loves flowers, but the floral business comes with challenges that sometimes make you forget about the rewards. In this fun and informative podcast Vonda's extensive floral knowledge and experience, along with Lori's teaching, life, and sales training expertise, you will learn what's trending in the industry and what the flower shop of the future might look like.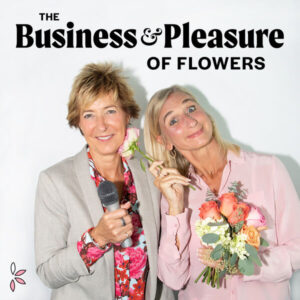 The Flower Podcast
The Flower Podcast, hosted by Scott Shepherd, is a podcast for the floral community to discuss flowers, trends, and business topics. The Flower Podcast is about flowers and so much more. Scott Shepherd speaks with trendsetters, floral creatives, photographers, and growers. All things floral is the main thrust of Scott Shepherds 'The Flower Podcast'.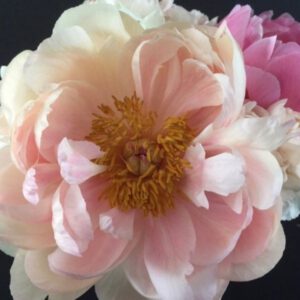 Team Flower
Kelly and Jesse Perry are pioneers in modern online floral education as the dynamic married-couple duo behind Team Flower. Flower lovers are connected and empowered through Team Flower. Together, they are loving the world through flowers. Listen as they talk with influential florists, growers, and flower industry professionals in their Team Flower Podcast.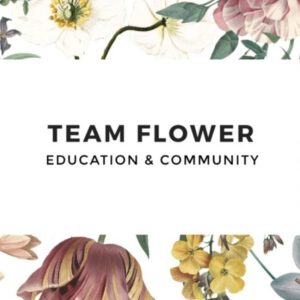 Slow Flowers Podcast
Debra is an award-winning author, speaker, and leading advocate for American-grown flowers. She is the creator of Slowflowers.com, a free online directory that helps consumers find florists, designers, studios, and farms that supply American grown flowers. Debra is also the producer and host of the Slow Flowers Podcast.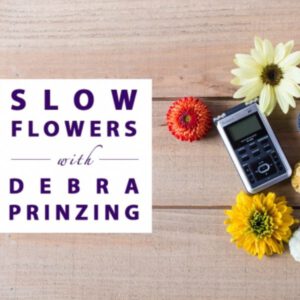 Botanical Brouhaha
Amy McGee of Botanical Brouhaha and Maggie Bailey of Bramble & Bee interview floral industry friends, sharing their stories and discussing topics related to the flower business in this inspiring podcast called Botanical Brouhaha.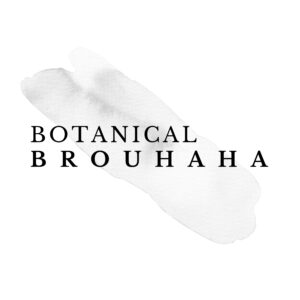 The Sustainable Flowers Podcast
The sustainable flowers podcast is a conversation about sustainable cut flower growing and designing between two passionate Canadian growers trying to figure it out. Heather and Clara grow cut flowers for the market on the northern edge of the Canadian Prairies. In their podcast, they discuss the issues they face and alternatives to conventional approaches that they are putting into practice or are trialing to ensure that their small-scale flower farming operations are sustainable. Looking to the past and to new technologies to learn the whys and hows, they discuss everything from peat to a floral foam, Antirrhinum to Zinnias as well as their weekly adventures on their flower farms.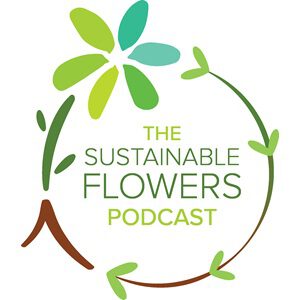 Mornings with Mayesh
Each month, Yvonne Ashton and her flower friends get together to chat about flowers and floral design, answer your questions, discuss top social media news, and interview special guests to help keep you inspired. Mornings with Mayesh is a show where Yvonne gets together with her flower friends to discuss what is currently happening in our flower world, what flowers you need to check out, and answer your floral-related questions - ranging from flower care, floral design, flower business, and marketing.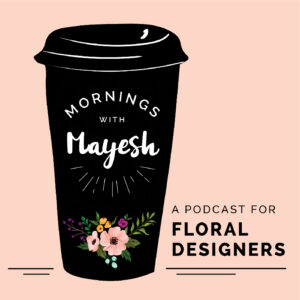 The Flowerlounge with Katie Hess
Enjoy a fun mix of interviews and fireside chats with wild creatives, wisdom keepers, innovative entrepreneurs, and other sublime world change-makers, to help you experience life in full bloom. In The Flowerlounge Podcast, Katie Hess is in conversation with wildly creative people, and talks about a little plant-loving wisdom, to help you live life in full bloom.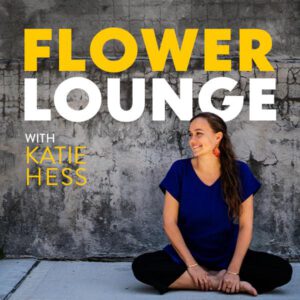 The English Florist
Lindsey Kitchin is The English Florist. A show about flower design, floristry, and becoming a florist.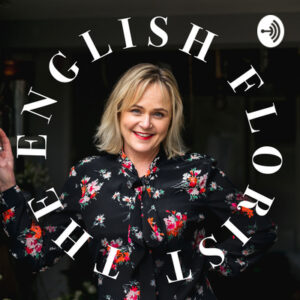 Girl Flower
Huge love for flowers and the industry and a good chat, that is what brought Vic and Jess together to start the Girl Flower Podcast. They saw that there weren't any British voices on any flower podcasts so wanted to reach out to our community through a podcast. They both have been in the flower industry for well over a decade, 29 years in total if you add it up and they bring that expertise and network into their podcast.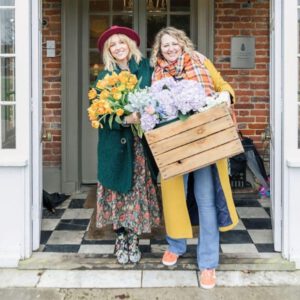 Plant Podcasts
Stay tuned for the list of top plant podcasts. Suggestions? Feel free to let us know about the best plant podcasts worldwide.