Let's gift plants this Mother's Day! Houseplants come in all different sizes, colors, and shapes. Every Mother will be overjoyed with happiness from a gift like this. Plants are not only the new design objects these days, they bring life into your living room. Get inspired by these seven beautiful tropical stunners for Mother's Day 2022.
7 Green Tropical Plants for Mother's Day 2022
The breeders of Evanthia have a strong global network of plant collectors. They venture out into what are often inaccessible areas and remote corners in their quest to find the best plants and seeds. Evanthia works with different production locations all over the world. With the optimal climate conditions at those sites, they can guarantee quality and continuity. And that's exactly what our mothers need. Only the best is good enough.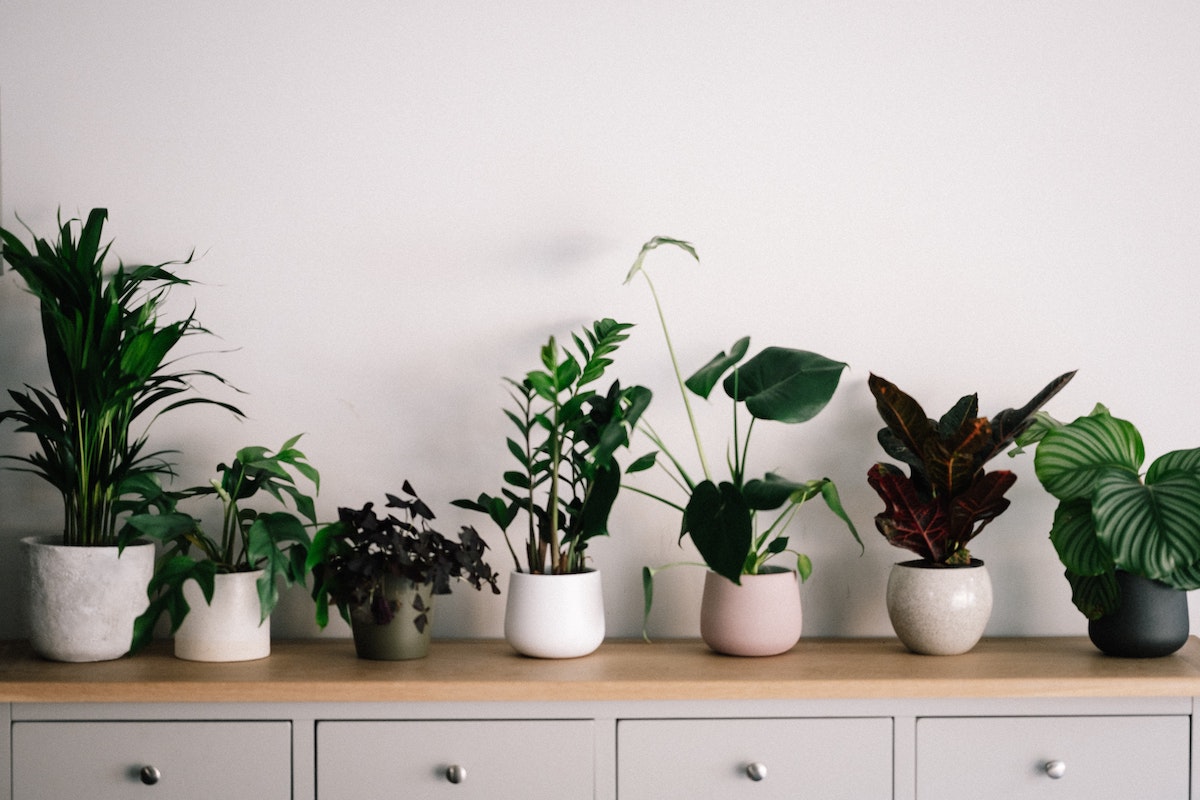 Want to gift mom with lasting beauty this year? We line up seven green tropicals from the ranks of Evanthia for Mother's Day 2022 that are guaranteed to put a smile on her face.
1. Alocasia Wentii
Alocasia wentii is a stunning tropical foliage plant, with arrow heart-shaped leaves. Isn't that a great sign for Mother's Day? The dark green leaves and strong stems of this compact strong tropical will make the Alocasia Wentii a real eye-catcher in any room. Giving the room an instant jungle feeling, your mother will be very grateful to receive such beauty for Mother's Day. Mothers are perfect caretakers, so with some sunlight and water, she is going to enjoy her plant for a very long time, only getting more beautiful. Alocasia exists in different sizes, so you can also combine a taller one with a smaller one.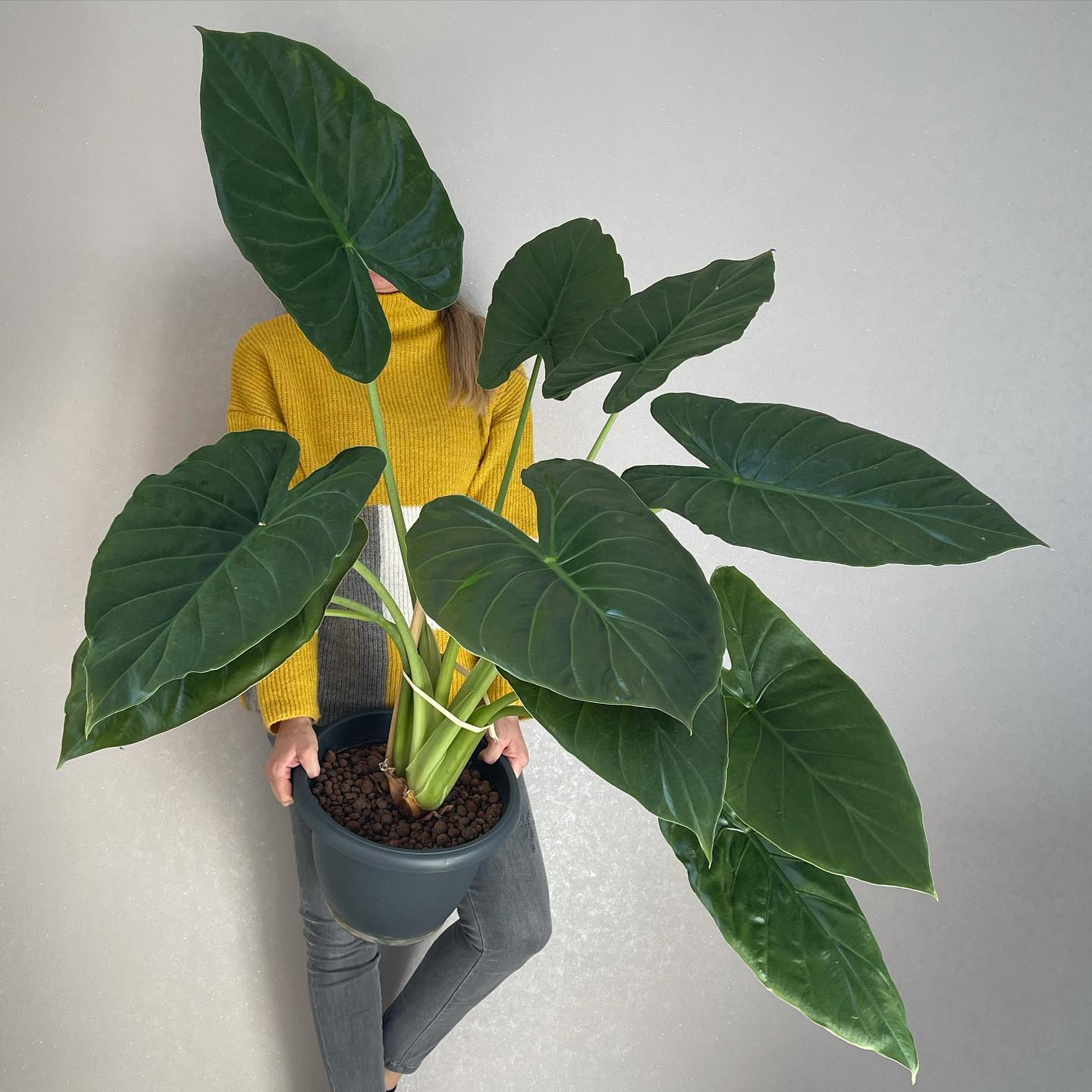 2. Monstera Adansonii
Monstera adansonii is a beautiful smaller Monstera type. When it gets older, it develops holes in the leaves, that's why they also call it the Swiss Cheese plant. This tropical loves to climb and being a toxic plant to pets, it would be the perfect plant to have in a hanging basket or on a shelf in your bathroom. It loves high humidity and warm temperatures, and with minimum care, it grows easily. Create a warm and green feeling in your house by adding this plant to your presents for Mother's Day.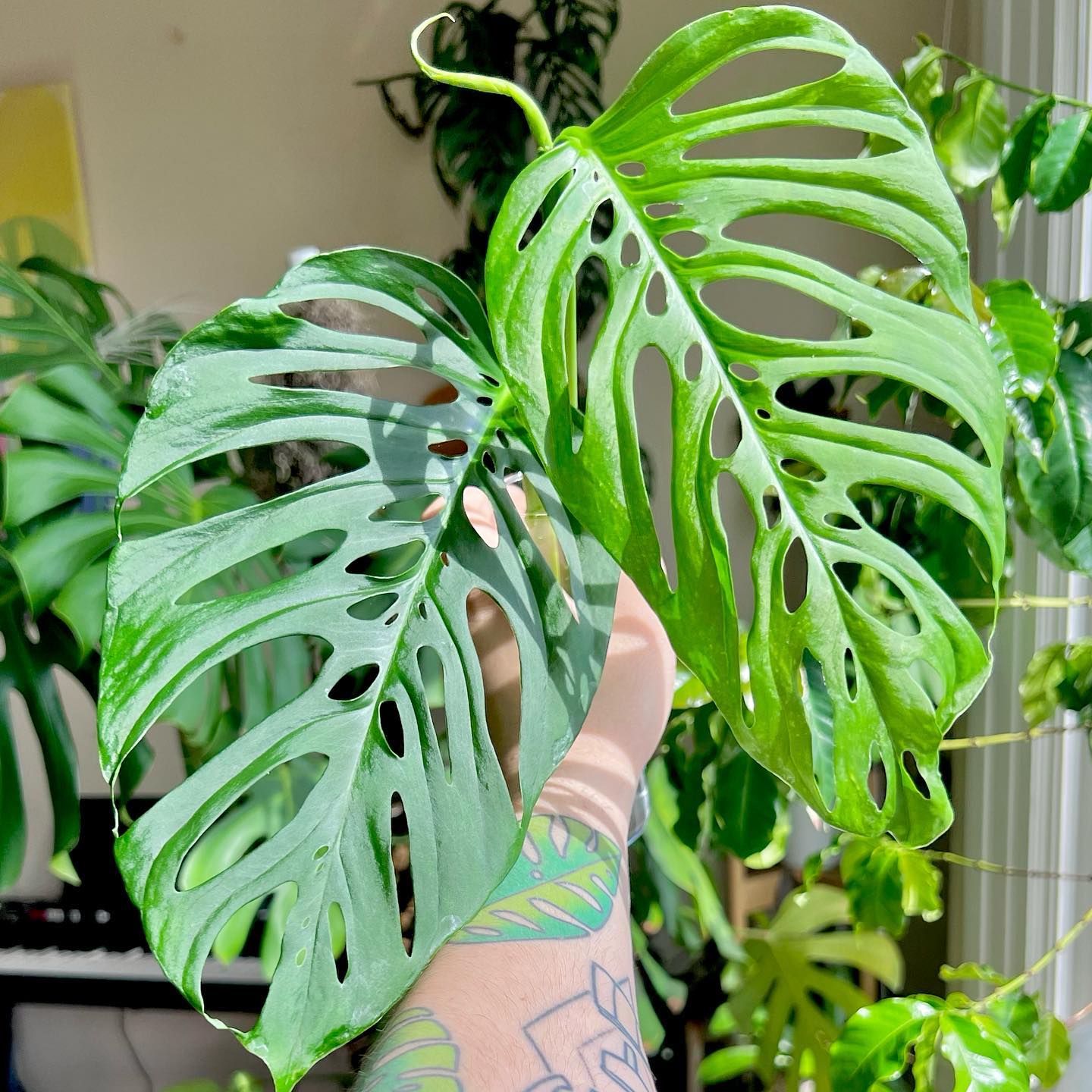 3. Alpinia Zerumbet Variegata
Alpinia zerumbet Variegata is a tender herbaceous perennial in the ginger family (zingiberaceae). Variegated plants are a real hype these days. Even collector's items. This Alpinia Zerumbet Variegated can be grown in large containers as a houseplant or patio plant (alone or in mixed containers) for a tropical effect. They color your home and your garden. It can also be planted in the ground as a striking specimen plant, or in masses as a bright backdrop for other flowering plants.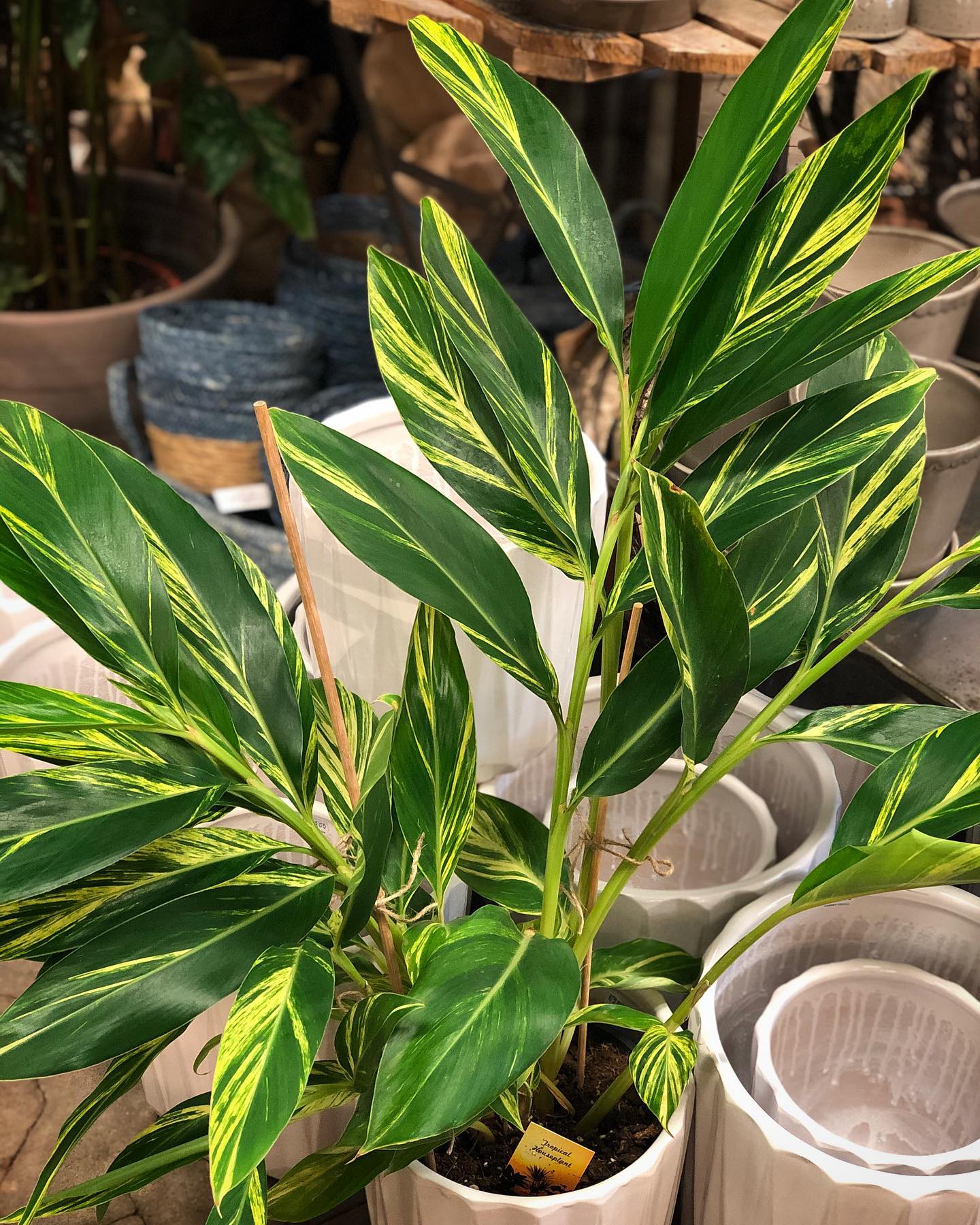 4. Calathea Concinna Freddie
Calathea concinna Freddie - The perfect houseplant! Large leaves of silvery green will grow increasingly larger with age. Only reaching about 2 feet in overall height makes this exotic tropical a great plant for smaller indoor containers or mass plantings in the garden where the weather will allow. Calathea Concinna Freddie is a very popular plant and makes your home warmer and contemporary. Don't doubt a second to give this plant for Mother's Day.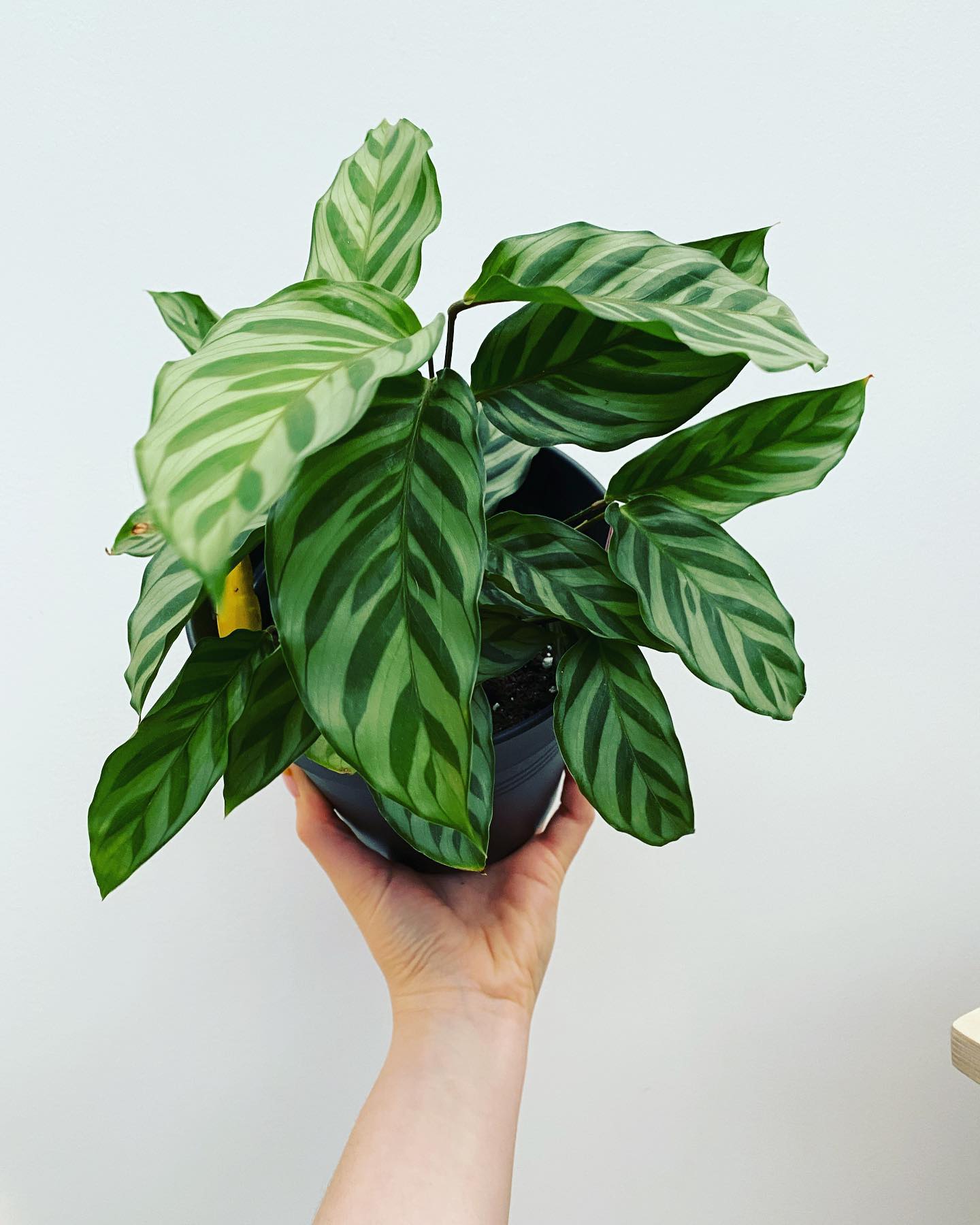 5. Calathea Lancifolia
Calathea lancifolia is a tropical plant you can find originally in the rainforest in Brazil. Its beautiful colors make it stand out in your house. It's even called a Rattle Snake plant because of the striking patterns. Long and narrow, wavery leaves have ruffled edges that are unique to this Calathea species. They are bright green with alternating dark-green markings down each leaf. The underside of the leaves is purple. Of course, they also fold up at night. You already knew it's healthy for your plants to flush the soil? Calathea is one of the plants that doesn't like too much salt in the soil, so calmly let hand warm water flood through the pot and your plant will love it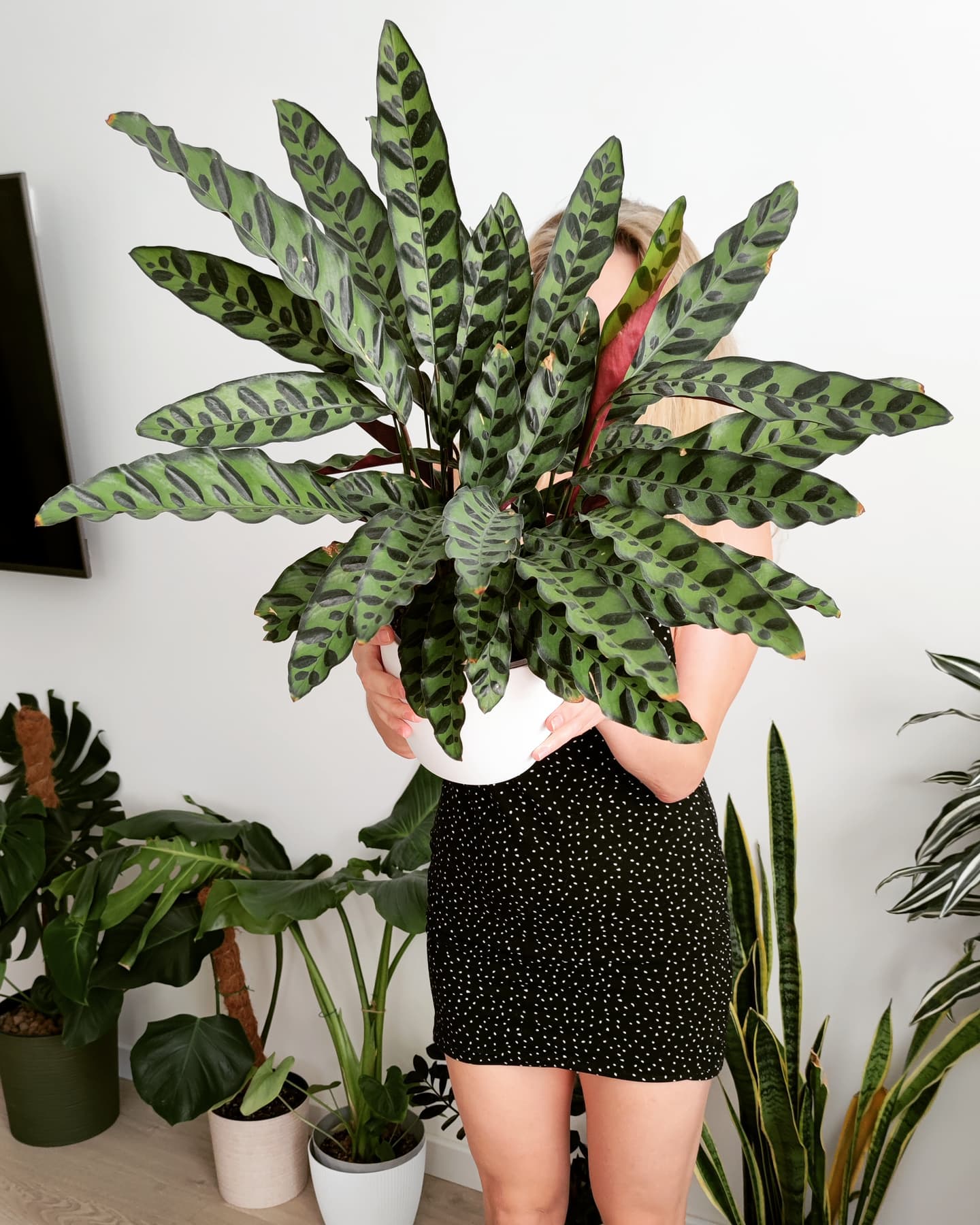 6. Ctenanthe Oppenheimiana
Ctenanthe oppenheimiana is preferably placed in a bright place in the house, without direct sunlight. This allows the colors to show their best, without the leaves being able to burn. But it does need light for photosynthesis. So make sure the leaves keep clean. Keep the soil slightly moist at all times. However, the plant shouldn't be in soaked soil constantly. Plants of the Calathea family require a higher humidity compared to most other houseplants to grow optimally - otherwise, the edges of the leaves may begin to wither, somewhat negating the wow effect of the leaves. This is one of the 7 green tropicals for Mother's Day 2022 to gift and score.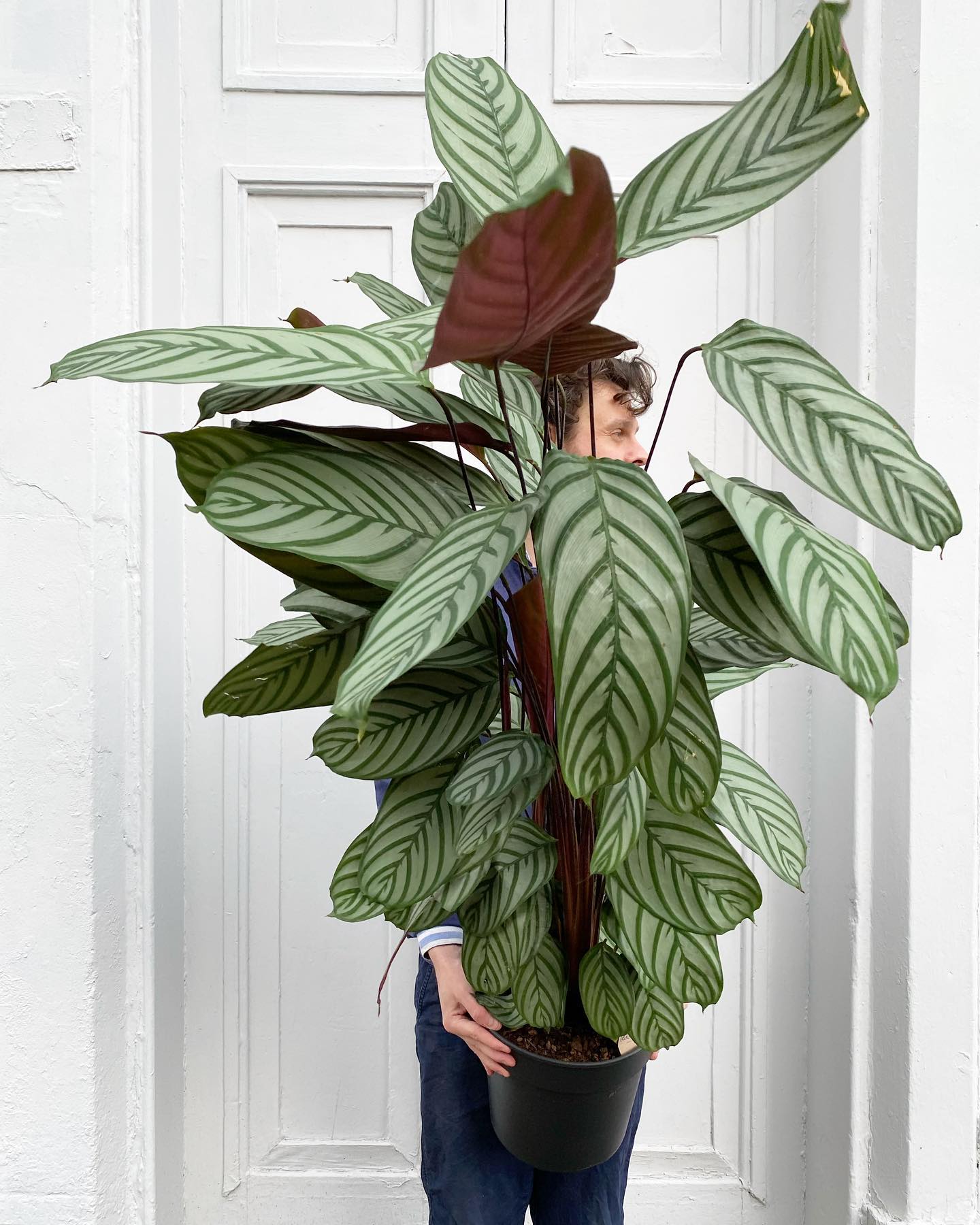 7. Hypoestes Phyllostachya Confetti Compact Pink
Want to gift mom some color this Mother's Day? Hypoestes phyllostachya Confetti Compact Pink just looks like a little bouquet right? The perfect pink gift for Mother's Day. Its playful leaves and round shape give a nice touch to your mother's interior. She can even give it a spot in her kitchen or bathroom. And add some other pink elements to make it look like it's all-new. Plants are becoming real design objects these days!