A red rose is the most treasured flower in the world. It is the most appropriate color for most of your sentiments, not only during Valentine's Day but throughout the year. Red roses are the perfect gift for your loved ones in every season. Breeders always strive to provide cutting-edge red roses, able to perform across different altitudes and markets. This is what makes a top red rose according to breeder United Selections.
Specialized in Red Roses
Whom better to ask than one of the world's best rose breeders, with a grand reputation when it comes to red roses? United Selections always subject their red roses to rigorous testing with several growers around the world in different altitudes to produce the perfect, adaptable, and high-quality red varieties for each region.

A Breeder Must Have a Great Red Rose
Every rose breeder that wants to make a name must have one or a few great red roses. A colorful future begins with reliable and profitable varieties, and this is evident for successful red varieties that must do well by different growers around the world to prove their value. Red roses from United Selections — some examples from the past like Ruby Red, Passion, and even Upper Class — are among the very first red varieties to ever be launched in the market by this breeder. To cement its brand in the market as an elite breeder of red roses, United Selections added the special red rose Gladiator (grown by Red Lands Roses and Everflora in Kenya, but even more in Eastern European countries), rose Red Torch, and the famous rose Madam Red to this expanding list. The introduction of Gladiator (on YouTube), Red Torch, and Madam Red meant that as a grower you can get a red variety meeting your needs; whether you are looking for intermediate, super intermediate, or premium red roses.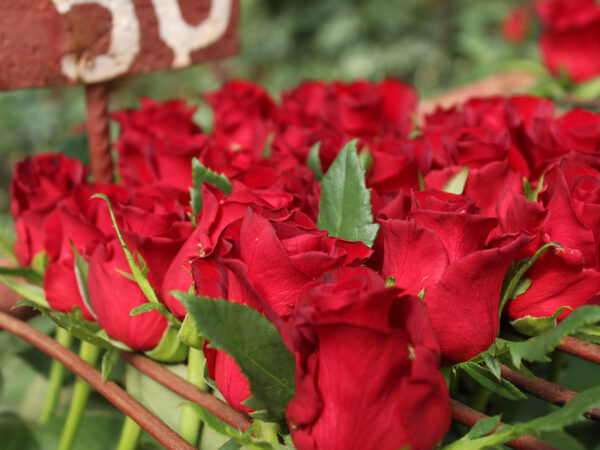 Rose Gladiator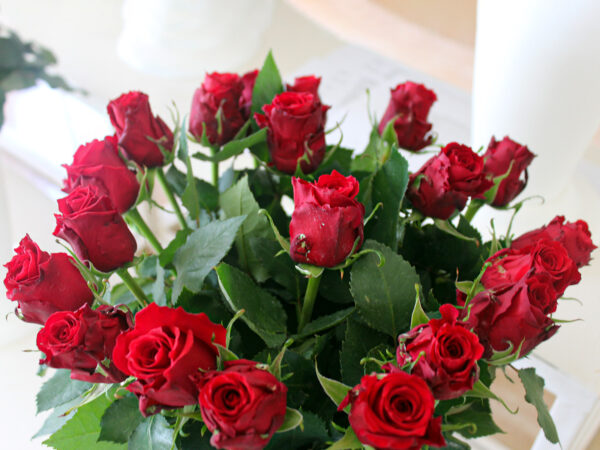 Rose Red Torch

The Red Roses for Latin Growers
Innovation and continuous improvement of the floral supply chain did not stop at Madam Red, Red Torch, or Gladiator. Rose Finally, a red velvety rose that is perfectly adapted to the Latin growers market, is already a commercial variety in Latin. With rose Finally, United Selections is confident the whole world now is able to feel a touch of its red roses. Last but not least, very soon Madam Red will be available from the Latin countries as well.
Rose Finally

And there is news from this breeder. United Selections is proud to announce the addition of no less than THREE new red rose varieties which will be showcased during the upcoming Open Day in January 2022. These red rose novelties are Red Smile, High Gear, and Red Promise in respectively the Super Intermediate, Intermediate, and Premium categories.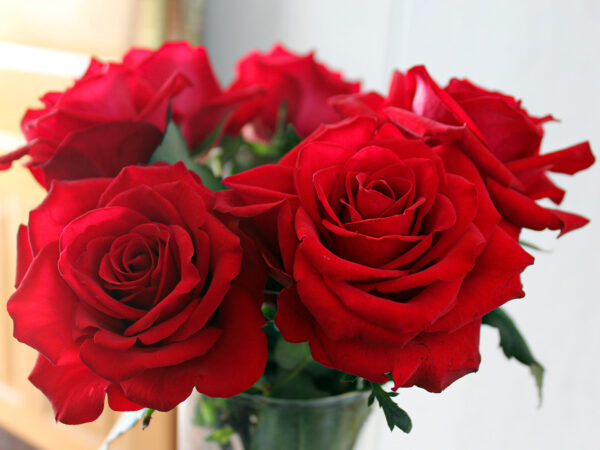 Rose Red Smile
Rose High Gear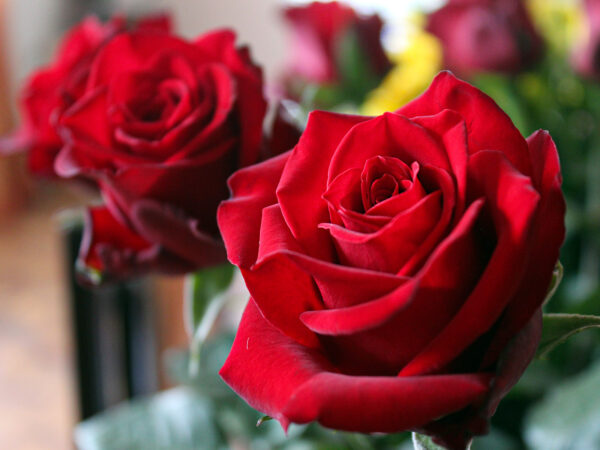 Rose Red Promise

Come and See
These new reds are already planted in the showhouse in Nakuru, Kenya. So, once they are flowering, United Selections will be happy to have you around to review them. This breeder has an open-door policy across their showhouses around the world, so you are invited to come and see. Breeding a colorful future is a commitment. To live up to this, new red codes are also around the corner from the breeder, to continuously add more options for growers to choose from. Through their dedication to contributing to the development of a strong and reliable floral supply chain through its sustainability approach, United Selections is always keen to enhance profitability across the entire floral chain. Sustainability is a philosophy, one that has guided the breeder over the years in building resilient brands for its red varieties. This is proven by the strength of the rose Madam Red across different altitudes and markets.
Experience the Power and Profitability
It is time for you to try befitting red varieties from the breeder and personally experience their power and profitability.
Get in Touch With United Selections
Visiting address: Fraxinus 12 21424 LG De Kwakel Netherlands