Have you heard about the Big Five®? This time, we're not referring to the popular "Big Five" animals, but to the most gorgeous range of five different colors of roses, created and segmented by De Ruiter. Did you know the Big Five® roses are grown all the way in Kenya, and East Africa? Stay tuned to know more about these beauties and how they could brighten up your summer days.
Meet the Pink Big Five® Edition
The breeder, De Ruiter, is the creator of this interesting brand name, used to describe five groups of thrilling Kenyan roses. The Pink Big Five® edition features the stunning collection of the 5 most delightful pink roses. Take a glimpse of them!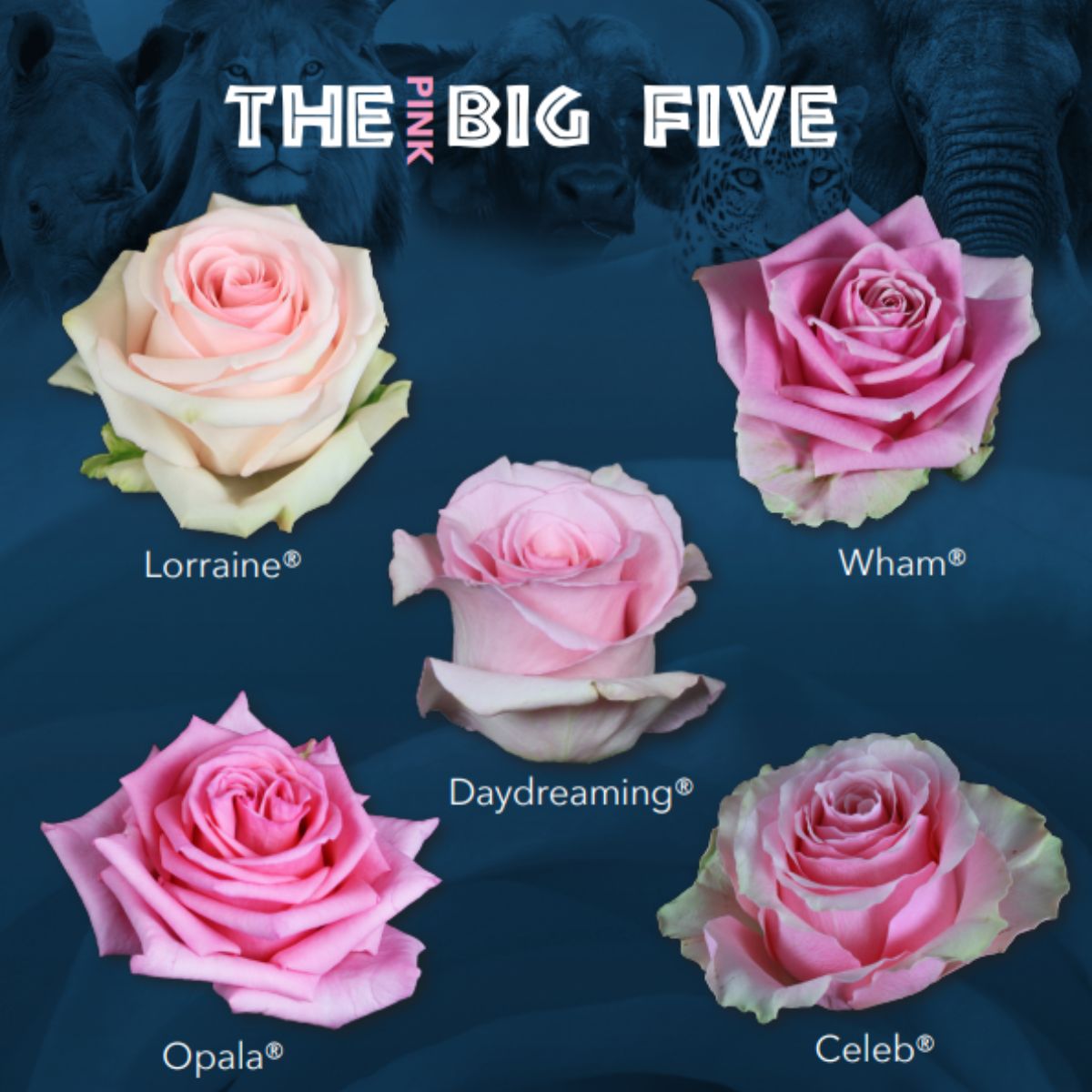 The best part about the big five is the versatility and variety you get out of the 5 stunning rose varieties. De Ruiter is a company that holds a tremendous amount of market information reflected in the assortment they offer to their grower customers. The Big Five selection is an incredible range of 25 gorgeous roses, five in each main color! Now, these 25 varieties represent beauty, strength, and power. All the power you need is already inside these charming roses. You can read more about the Big Five in this article: 'What is the Big Five in Roses?'
Kenyan Roses Speak for the Pink Big Five® Edition
Representing a good 88% of the Kenyan and Ethiopian economy through rose exportation to several countries around the world, dozens of flower varieties are planted in Kenya's most arid lands. Did you know you can find more than 100 different rose colors throughout the country? Some of them being the gorgeous 5 pink varieties. Impressive!
In order to make selecting easier for the grower, De Ruiter already shows which of the five most important colors will do best for the grower. The growers rely on De Ruiter's expertise. Their procedures, consult, and meticulous effort from the moment of cross-breeding, planting the new seedlings, selecting the right codes, and propagating for the growers, until the moment the flowers from the growers are exported, are truly remarkable. De Ruiter carried the slogan 'Creating Flower Business', since it creates new varieties within the supply chain, in cooperation with the growers and market.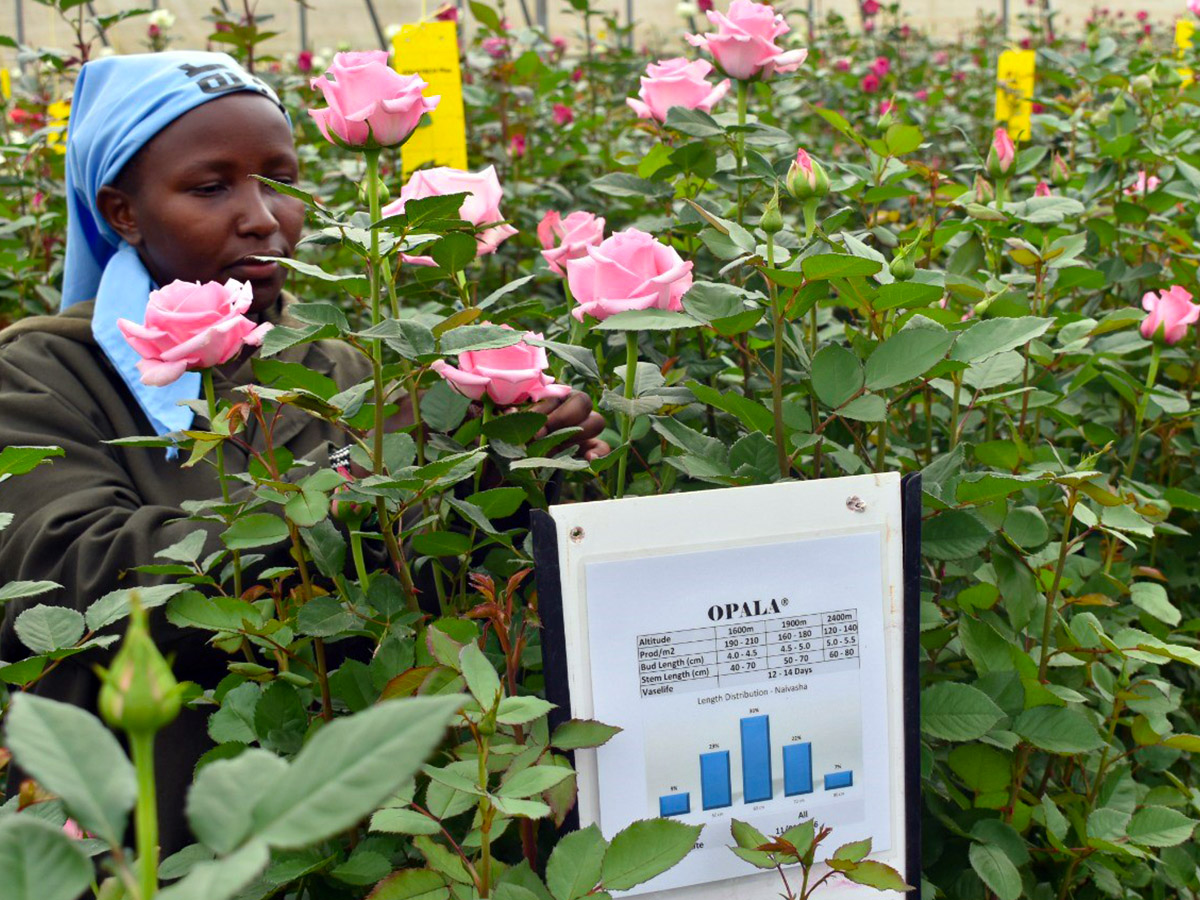 The Big Five Roses Embark You on a Premium Journey
Simply put, Kenyan roses are well known worldwide because of their premium, high-quality roses. The market just loves Kenyan and Ethiopian roses because of their size, color, and beautiful shape. East Africa is in a privileged position when it comes to its altitude, location of rose farms, exceptional growth techniques, solid infrastructures, productive workspace, and favorable weather conditions. Beauty, vase life, and longevity are what make East African roses stand out from the crowd.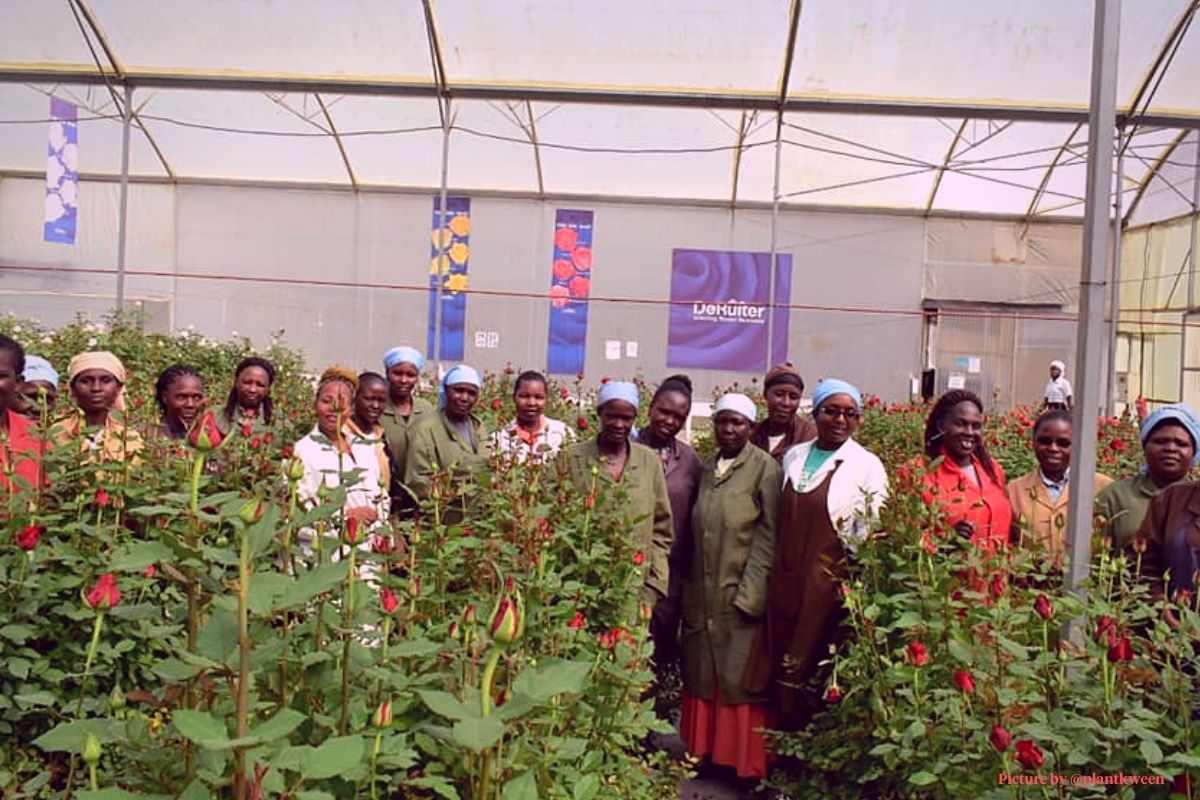 Pink Big Five Rose® Edition
Ready to be amazed by the blooming beauty of The Pink Big Five® Edition? Take a look and choose your favorite pink variety. If you can't choose one, feel free to contact the De Ruiter team, they can assist you with more detailed information on every variety.
.

1. Rose Lorraine®
This bi-colored beauty shows a gradation in its colors, starting with a pale whitish pink bordering the rose on the outside of the petals, working itself towards a baby pink color in its center. As part of the Pink Big Five Edition, Lorraine® certainly makes a statement, featuring large-flowered roses and stems ranging from 50-80 cm.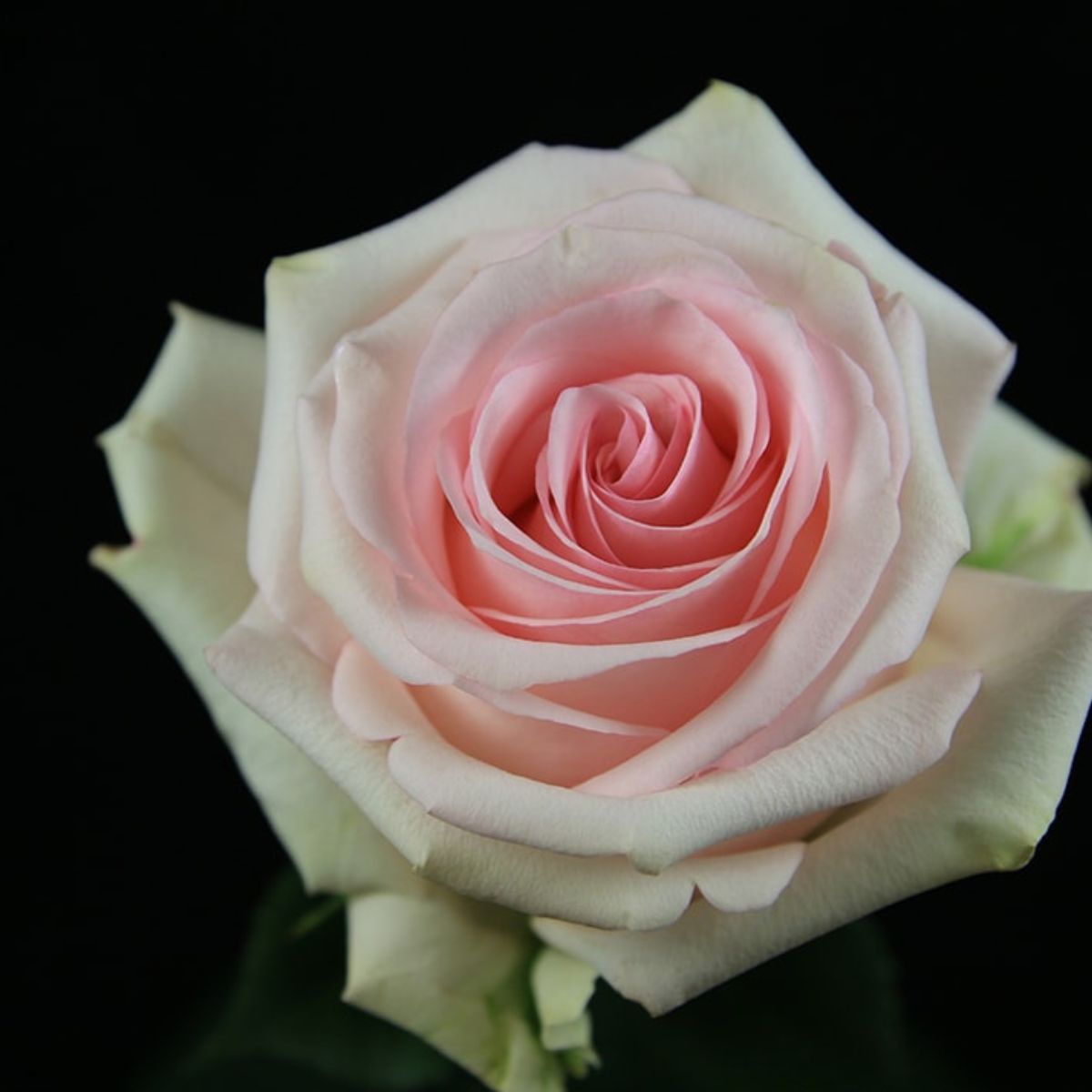 2. Rose Daydreaming®
De Ruiter has made sure to grow and create the dreamiest pink shade for this rose, and yes, we're definitely Daydreaming® with so much beauty. As part of the Pink Big Five® Edition, this astounding bloom has between 30-35 petals that'll literally get you daydreaming of her beautiful light pink color. As you can see, the pink color intensifies while getting close to the heart of the rose. Ready to dream on?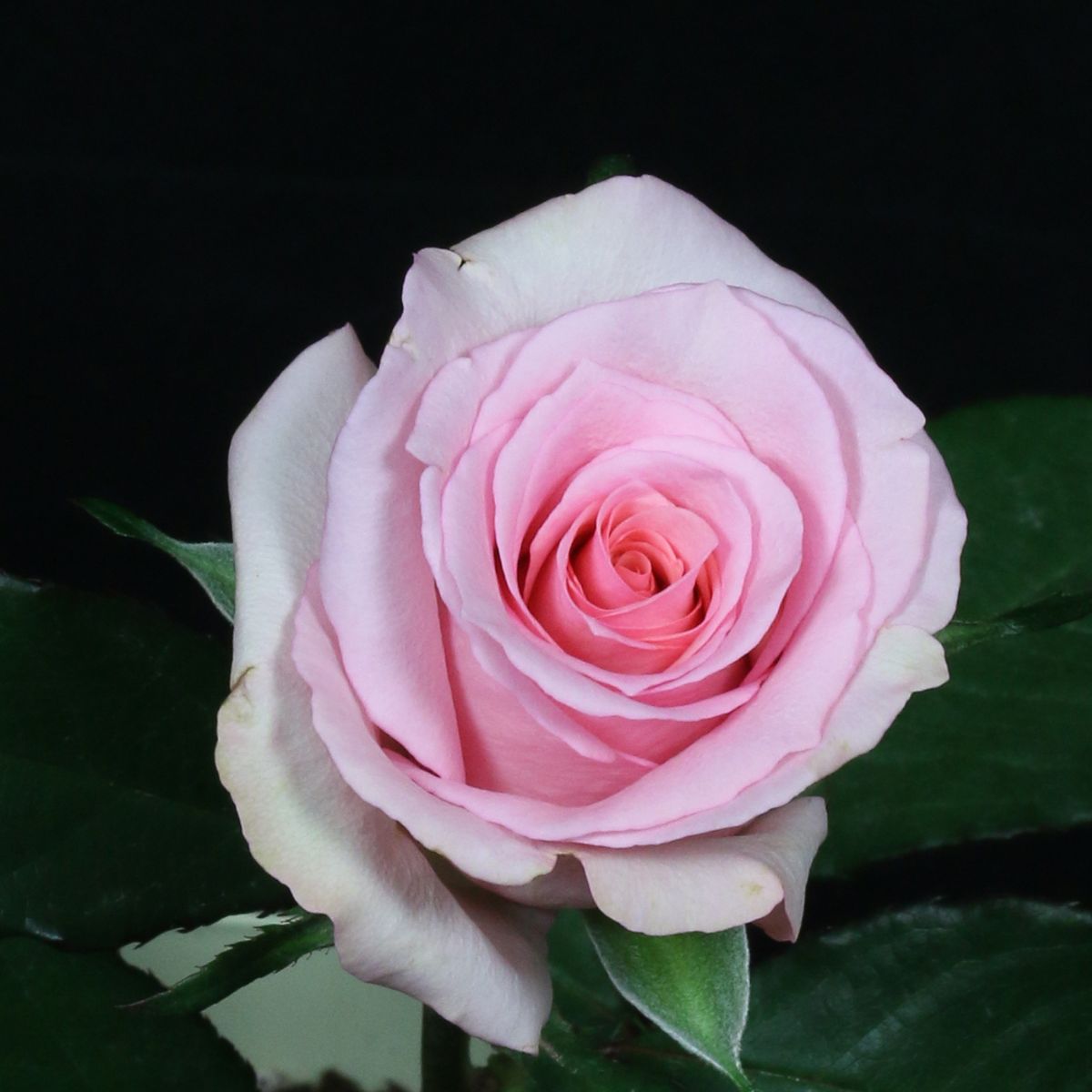 3. Rose Wham®
The name speaks for itself, this remarkable pink rose makes a Wham® on its own! Once you see it, you embrace it in your heart. It causes a great first impression given its unique pink color blend. It has a strong stem, elegant rosebud, and 40 bright pink petals that are about to cause a real entrance and make your life greater. The pinker, the better!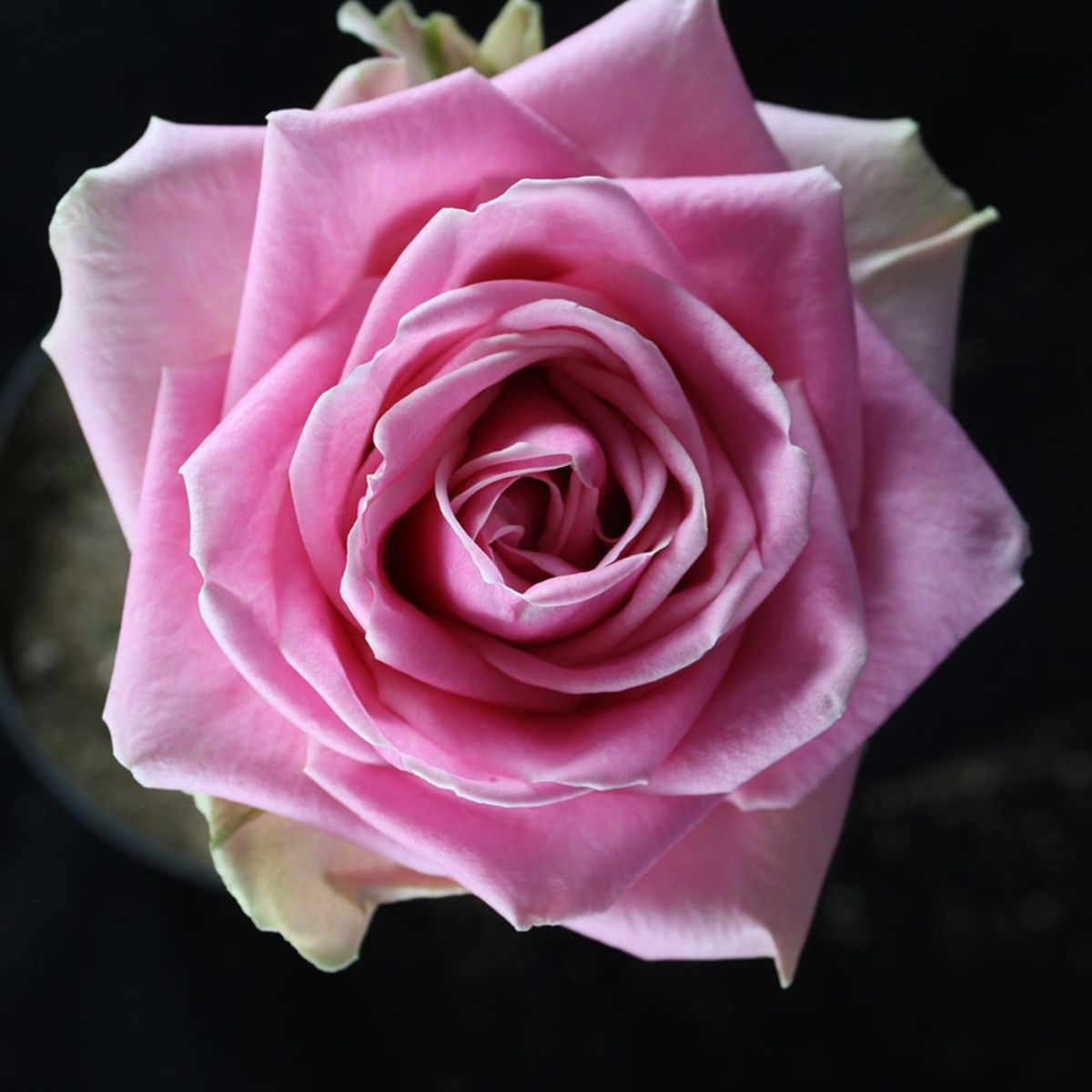 4. Rose Opala®
Included in the Pink Big Five® Edition is the Opala® rose variety. Are you a pink lover? If it's your case, this rose by De Ruiter was made for you. Bathed in a bold pink color, there are no longer whitish edges on this one. Pink, pink, and pink is what you'll find in this gorgeous Opala® variety with a range of 35-40 petals, making a majestic opening when completely bloomed. It is the Opal Jewel among the Pink varieties.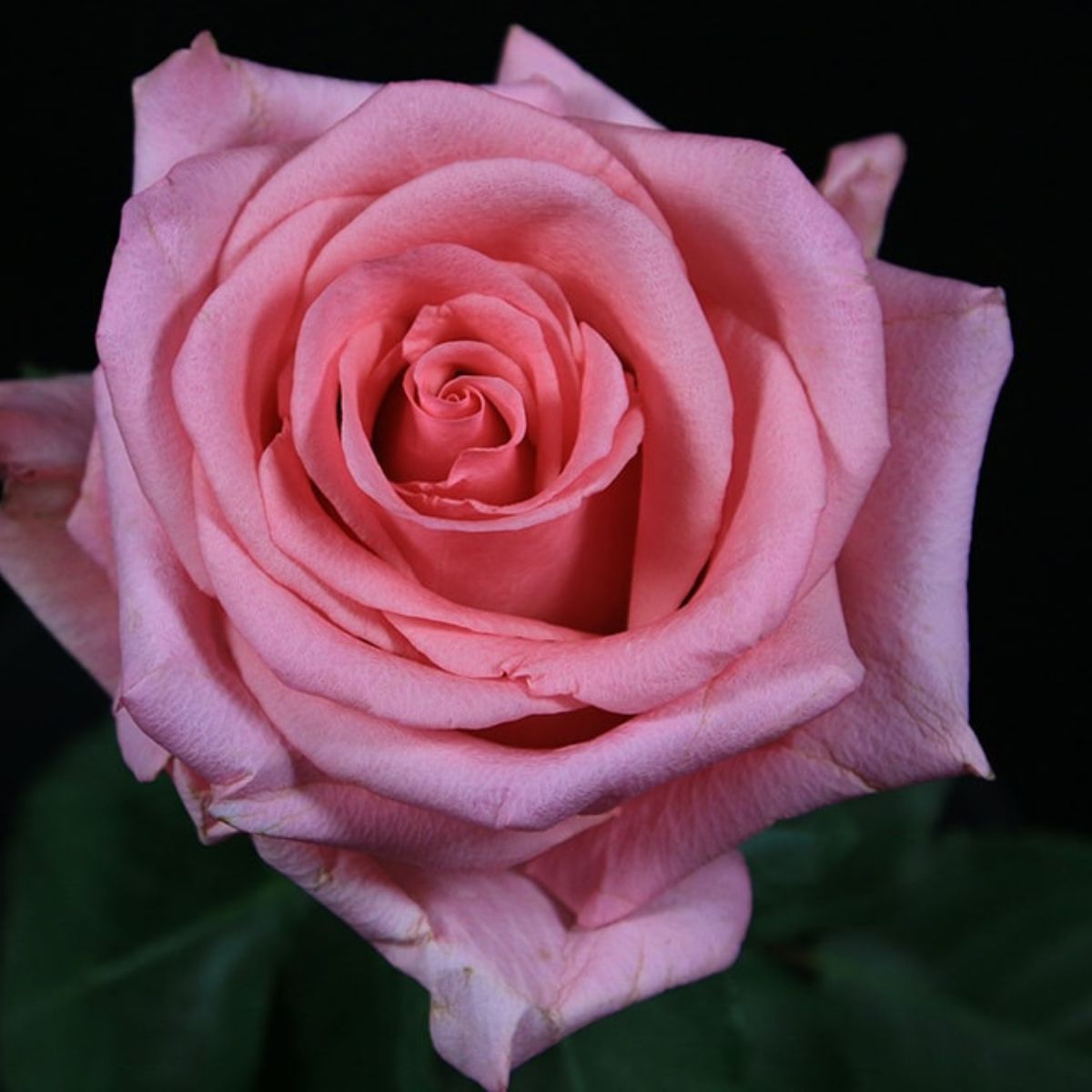 5. Rose Celeb®
The last one in this unique pink range is the Celeb® variety. The rose lives up to its name, being a celebrity. An impressive showpiece that displays its pride with both the grower and the market. Coming all the way from East Africa, this pink rose will most definitely become your newest crush. Pink roses indicate appreciation and gratitude, especially those that are darker-toned. On the other side, light pink roses are usually indicative of admiration or sympathy.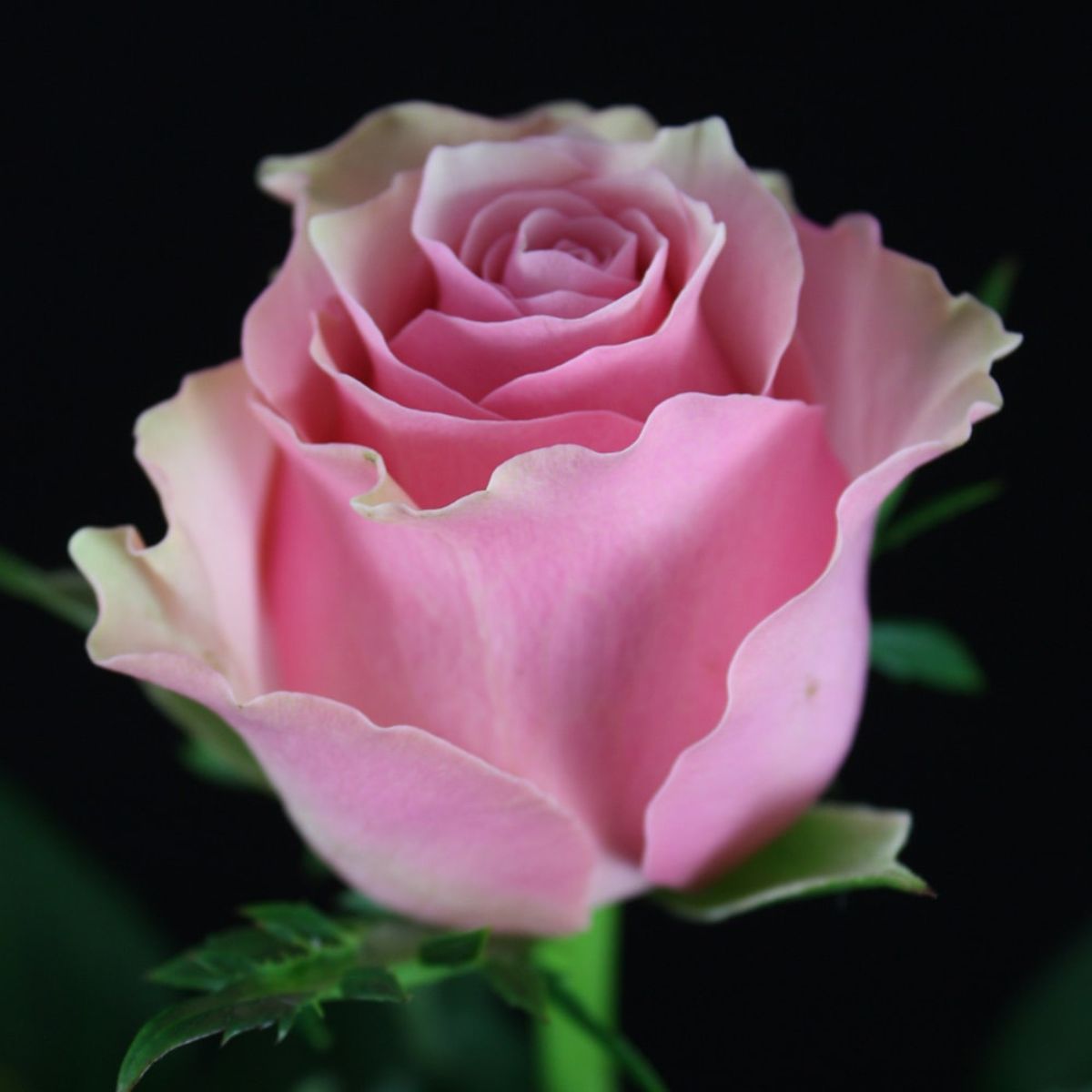 One-Stop-Shop For Pink Big Five® Rose Lovers
Pink has become one of the trendiest colors of the years, if not the trendiest. Nowadays, retailers and importers are rapidly increasing their sales strategies and businesses because they want the most top-quality pink roses in the market, and De Ruiter is here for it.

Given this situation, it is very important for De Ruiter to share its proposal of becoming a one-stop shop offering amazing pink roses for interested growers & buyers. Nowadays, rose growers have come to enjoy the Pink Big Five collection, and like this approach which lets them experience great benefits while working alongside De Ruiter. To know more about East African roses, read the article: "8 Kenyan Roses From De Ruiter You Will Love".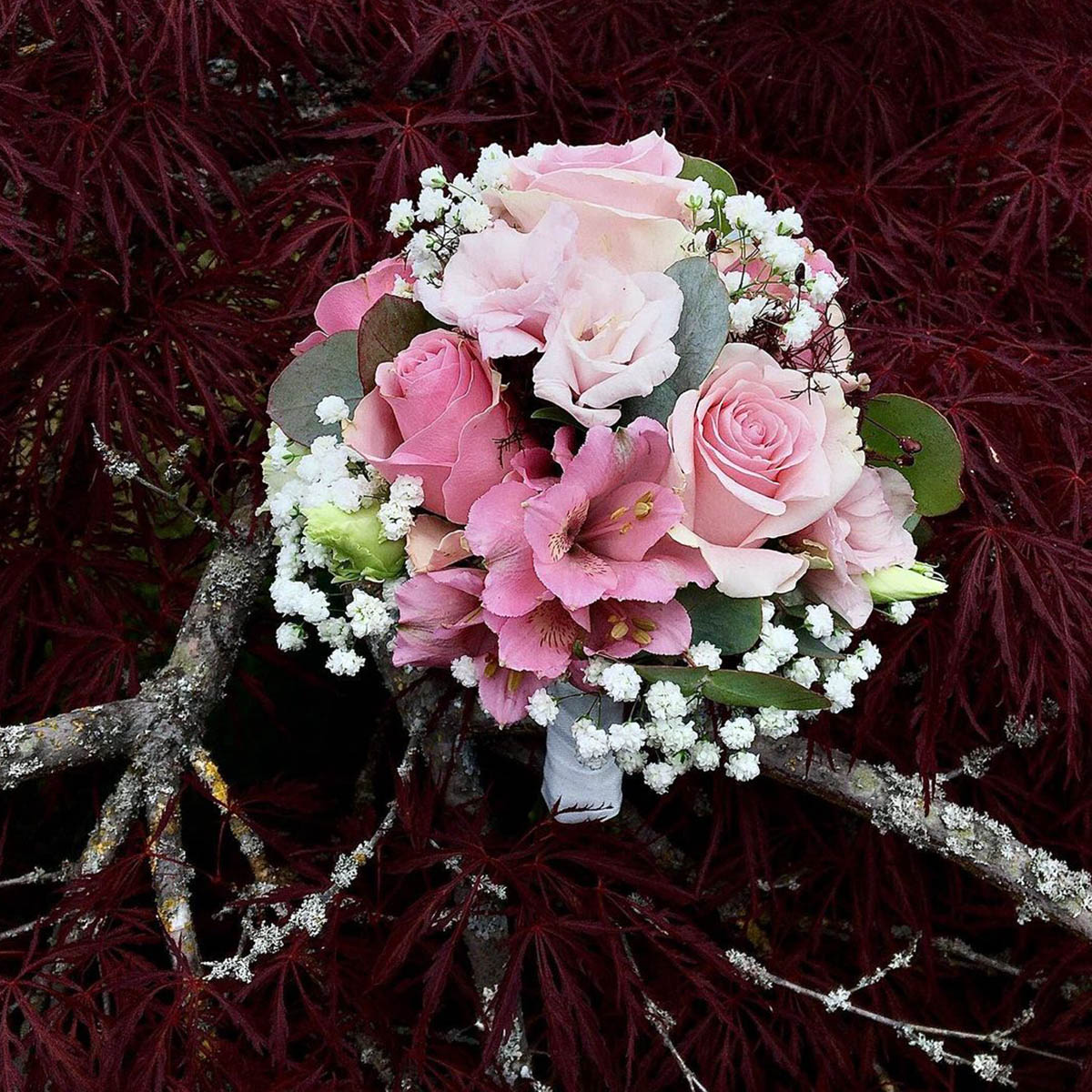 Photos by @deruiterinnovations