Are you also curious about the differences in popularity of rose varieties at De Ruiter East Africa versus De Ruiter Ecuador? It might not be a surprise, but yes, there is. At least some colors are popular on both sides of the world, but in varieties, some seem to be the better ones in Ecuador and not in Africa, and vice versa.
Rohit Patil, sales manager at DREA (De Ruiter East Africa), and Elizabeth Munoz, sales manager at DRER (De Ruiter Ecuador), gave their top 10.
The Top 10 Rose Varieties on Both Sides of the World
To optimally serve global customers, De Ruiter Innovations has greenhouses to test and showcase in the regions of Europe, Africa, South America, India, and China, production areas with different climatic conditions, irradiation, and cultivation techniques.

The aim of this regional policy is to serve local markets and to introduce further differentiation into their range. From these production areas, which are most important for rose cultivation, the roses are exported in large numbers all over the world by growers and traders.
Kenya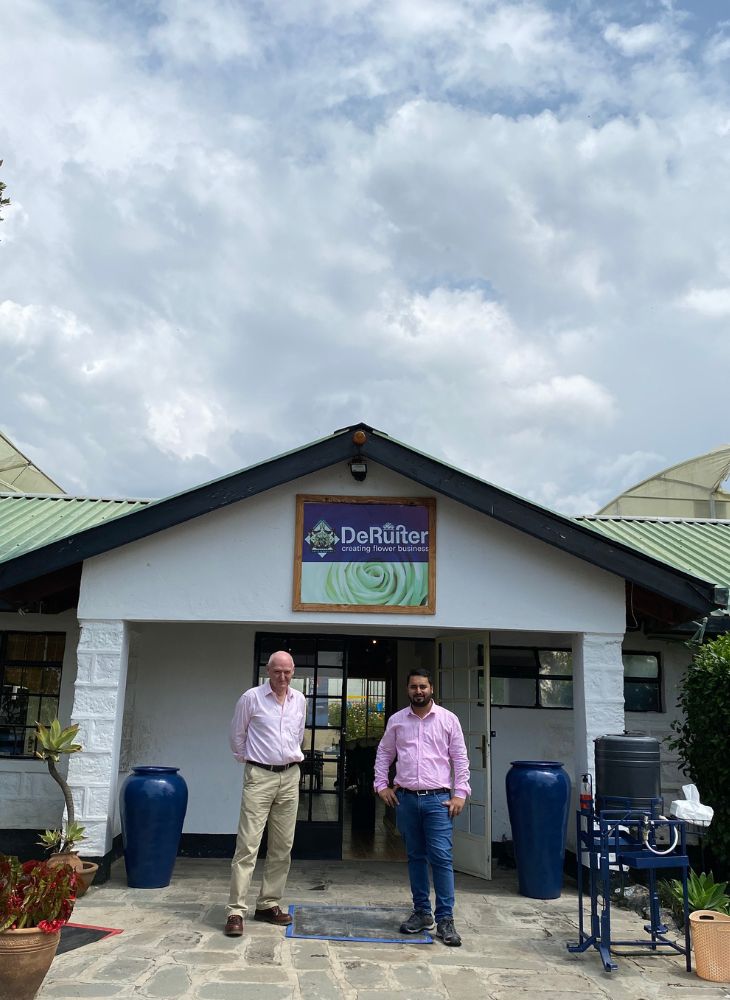 Rohit talks about his roses as the most precious gifts. According to him at DREA (De Ruiter East Africa) this is their top 10:
Rose Ever Red®
Rose growers appreciate Ever Red Roses for its quality. The yield is optimal, so economically viable. De Ruiter pays a lot of attention to disease resistance when developing their rose varieties. This characteristic can reduce the need for pesticides and promote healthy plant growth. Something that's very important for the global footprint these days. As the name suggests, Ever Red Roses are known for their intense, deep red flower color. This vibrant red hue is a key to success and is popular in all markets.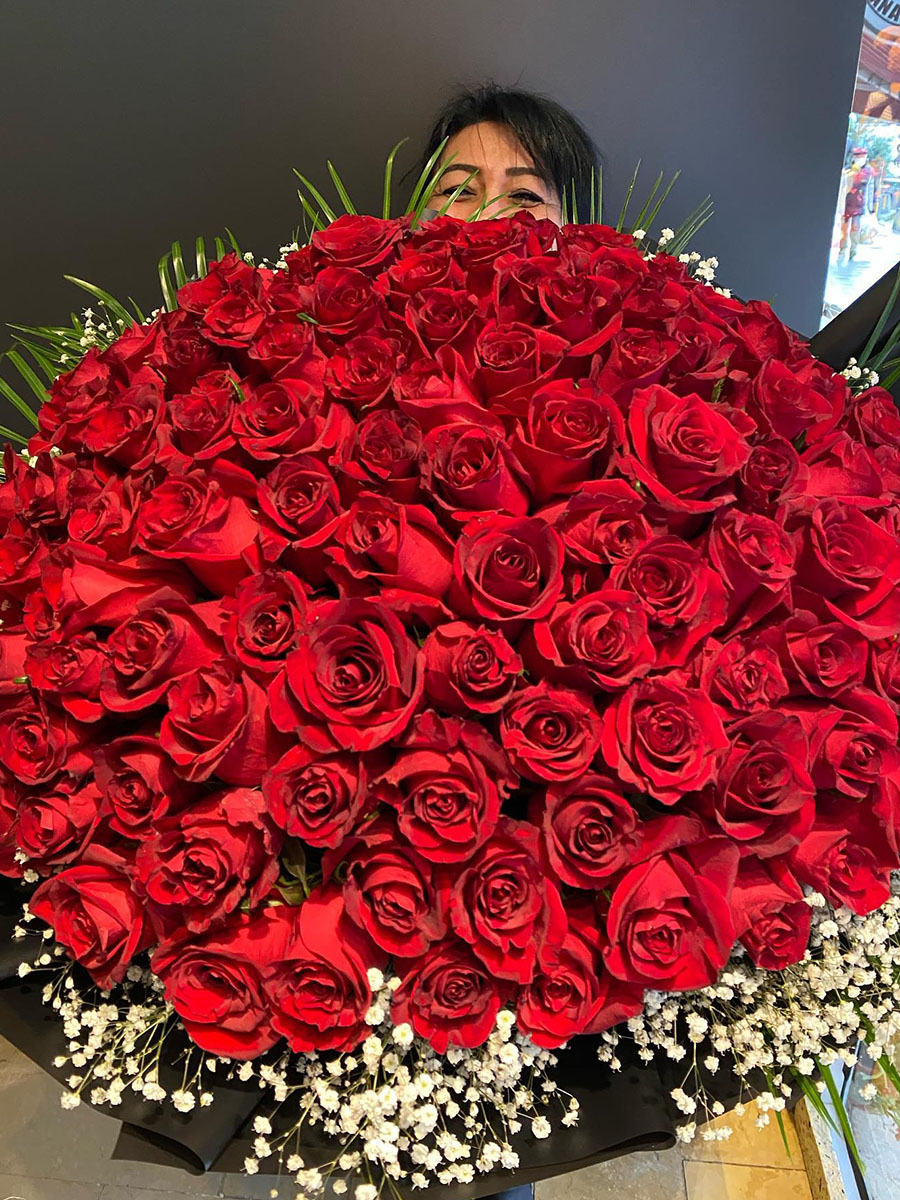 Rose Furiosa®
This lady in ruby red is a rose that's well-accepted in the retail segment and supermarkets. The wine-colored petals offer the same allure of soft scarves drenched in the most sensual perfume. Rose Furiosa® has the perfect classic rosebud you always wish for. If you plant this beauty, you will never regret it. A large area in Kenya already has Furiosa.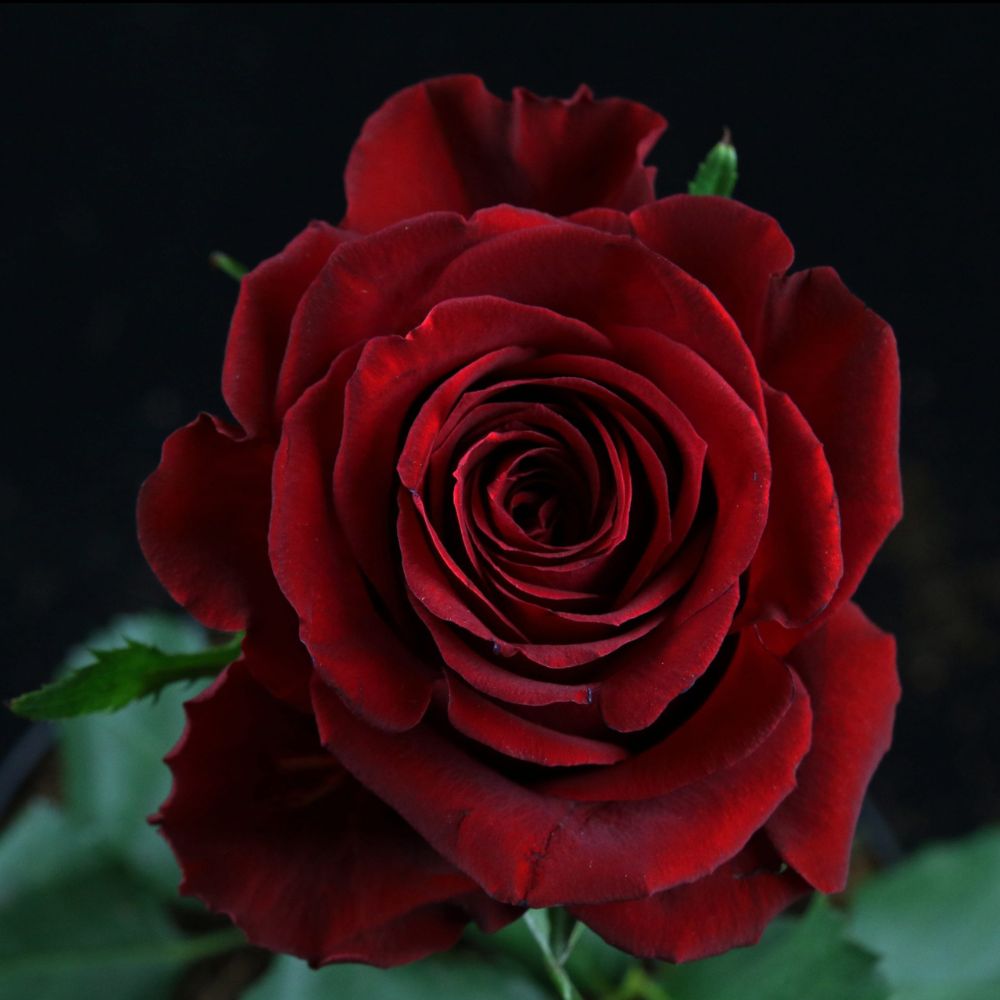 Rose Shamita®
This simple rose does not have the illusion of ending all conflicts in the world, but her name, Rose Shamita - Peacemaker in Hindi, tells us that flowers are a symbol of love, peace, tolerance, and hope for a bright future. The light-pink color adds to the calm and warm feeling that Shamita spreads around the world. It's a rose variety that is very productive.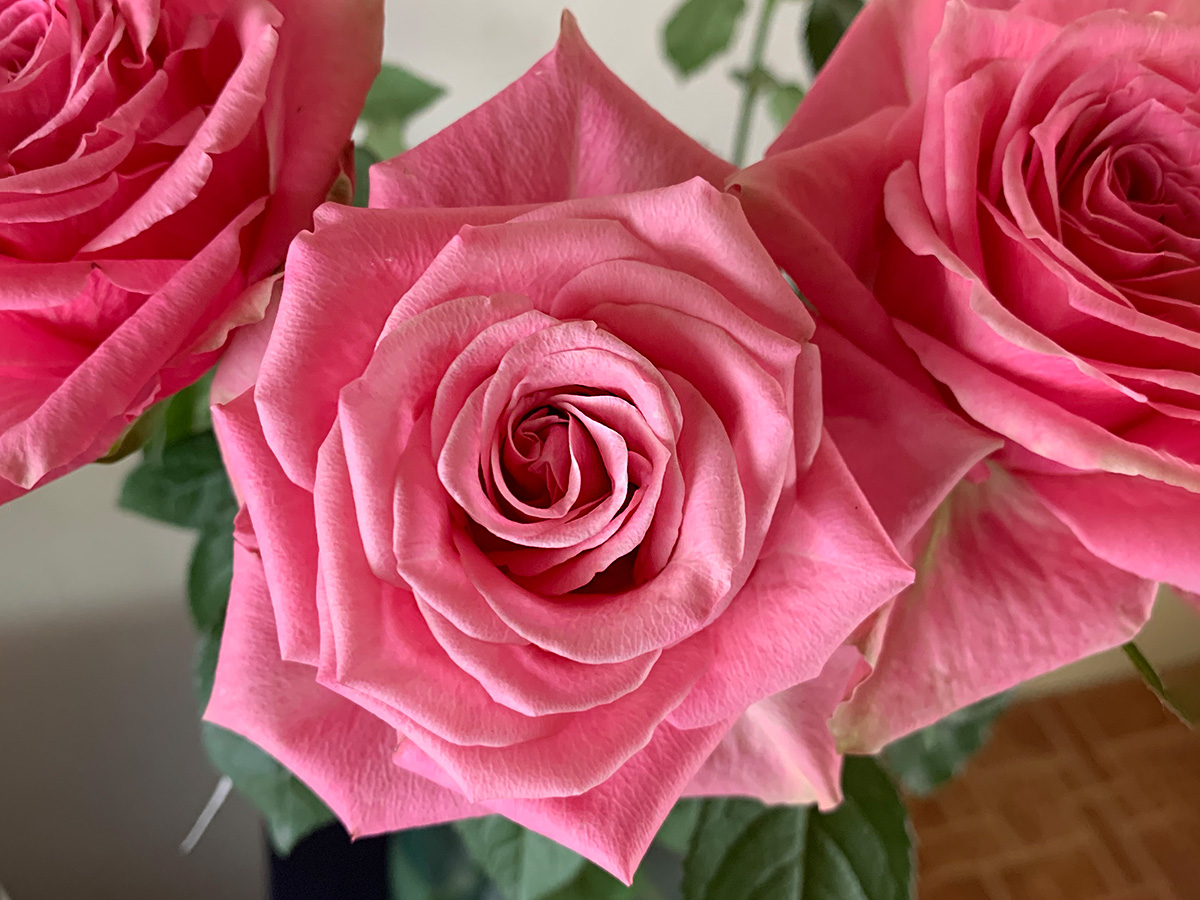 Rose Proud®
White Proud Roses are a big hit in the Middle East, Russia, and the Australian Market. It's a classic choice and works perfectly in any floral design. These roses are hardy, long-lasting, and provide consistent color outcomes. Rose Proud can be reflexed to stand out, or nestled down into some soft eucalyptus or greenery. They can be used in bridal and bridesmaid bouquets, boutonnieres, corsages, bud vases, centerpieces, arches, and large-scale arrangements.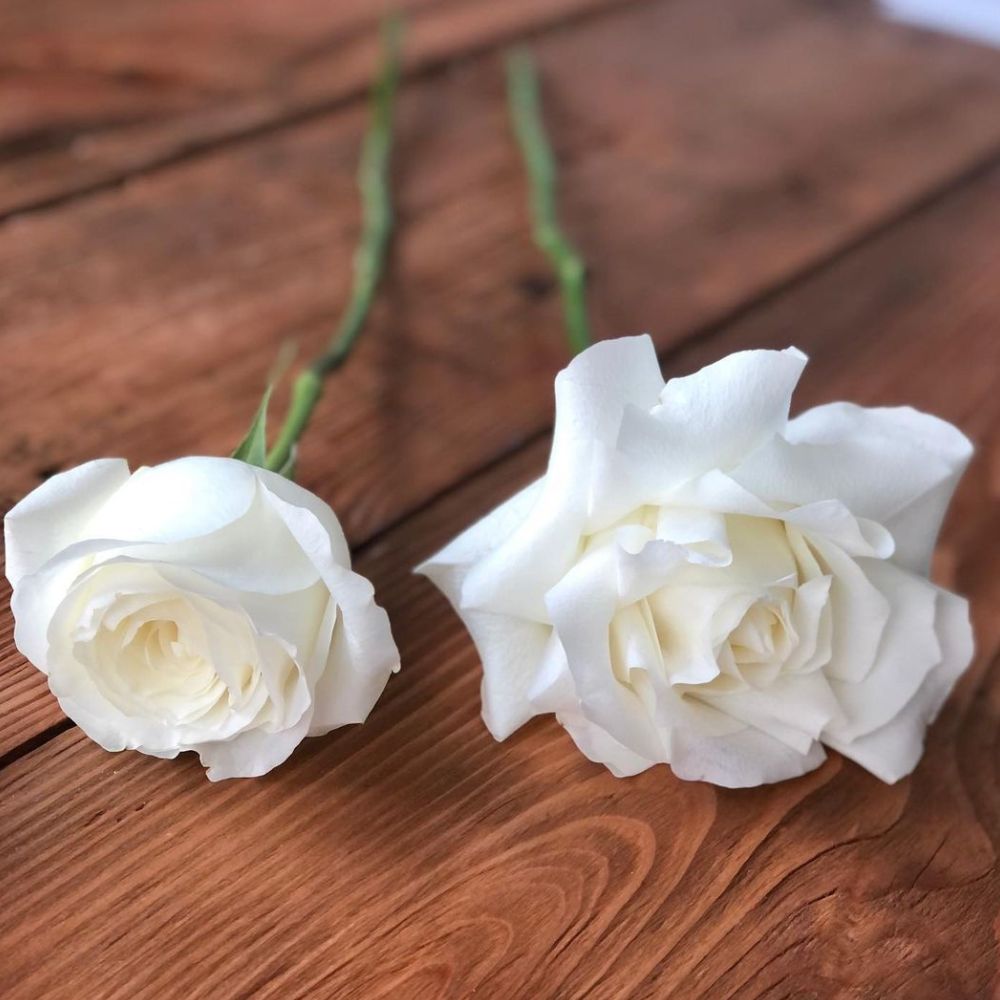 Rose Fair Lady®
Dazzle and delight your special someone with these light lavender roses. You will score big time. The growers that are starting to grow these beauties are very positive about this Rose Fair Lady.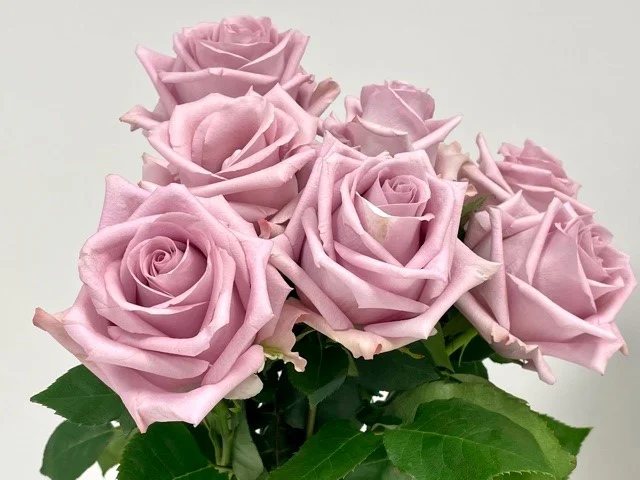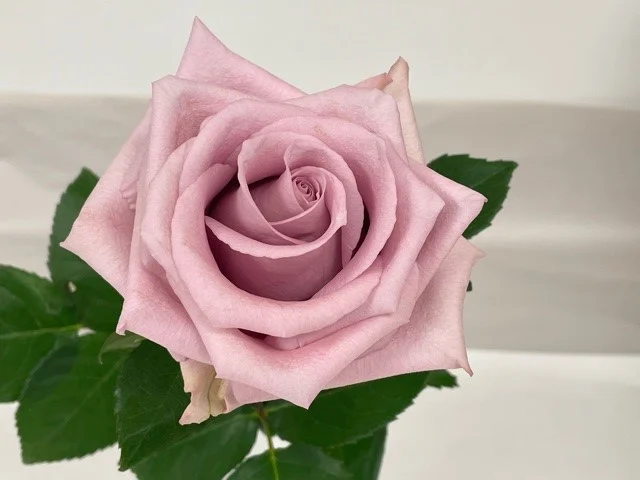 Rose Comanche®
The Rose Comanche® represents a passionate desire for love, the orange color reflects energy, fascination, and enthusiasm. It's a very productive variety and it fits for retail/supermarket segment.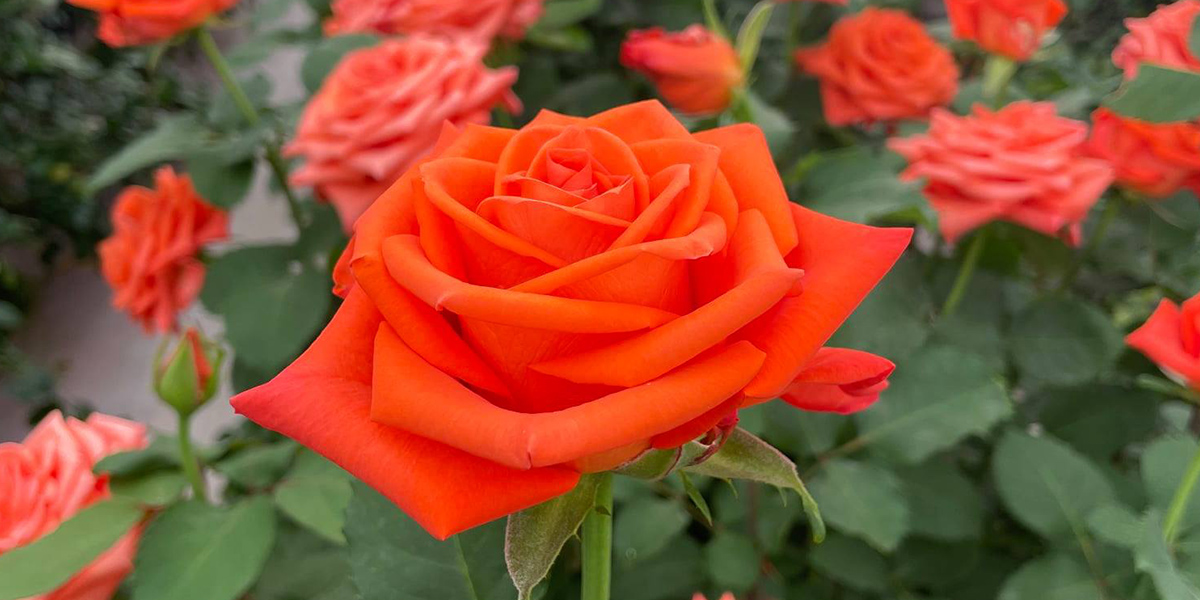 Rose Mysterious®
This special magenta-colored rose is a beauty for all occasions. It brings calmness and vibrancy at the same time. Rose Mysterious has many good characteristics to have in your greenhouses and reach high goals.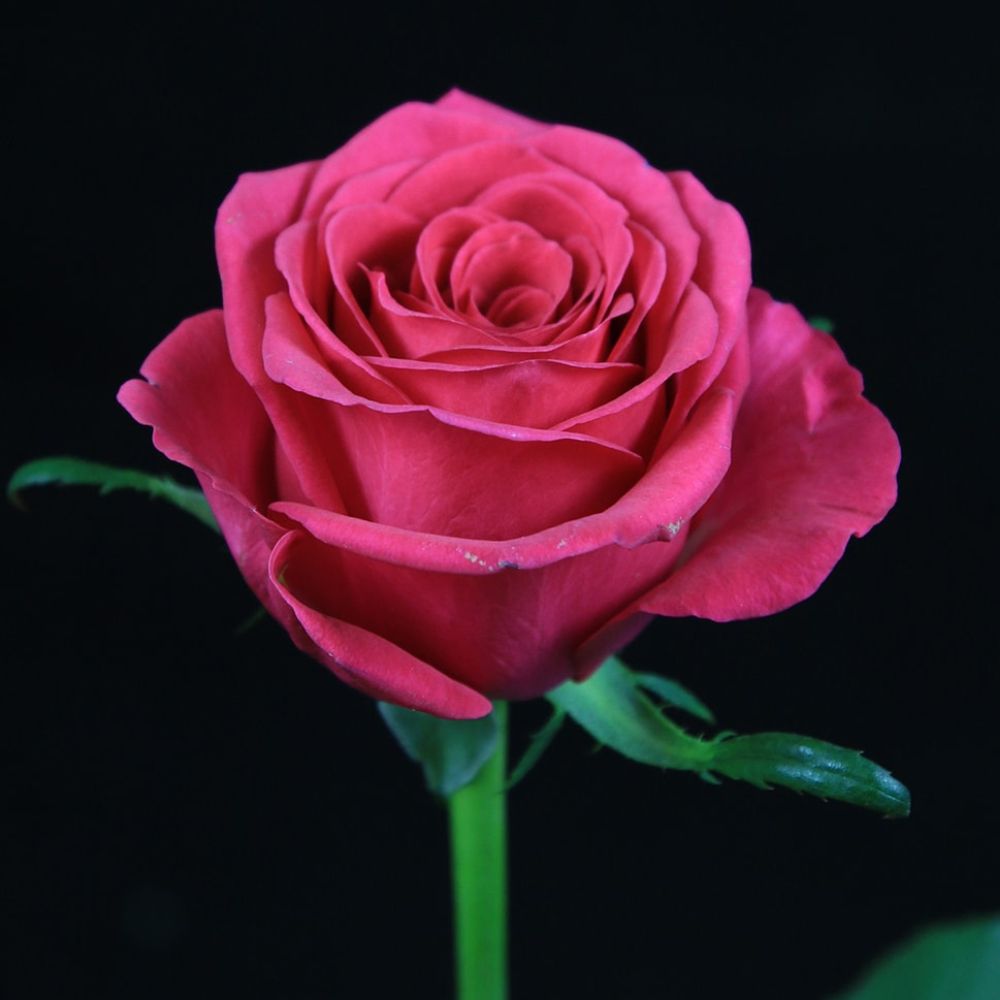 Spray Rose Special Dimension®
The beautiful pale pink buds of this variety open up to flat rosettes filled with many layers of petals, reminiscent of traditional English garden roses freshly picked from the garden. Special Dimension exudes love and affection and is a great spray rose for bridal bouquets and baby showers but looks just as stunning in larger floral installations with its lush appearance.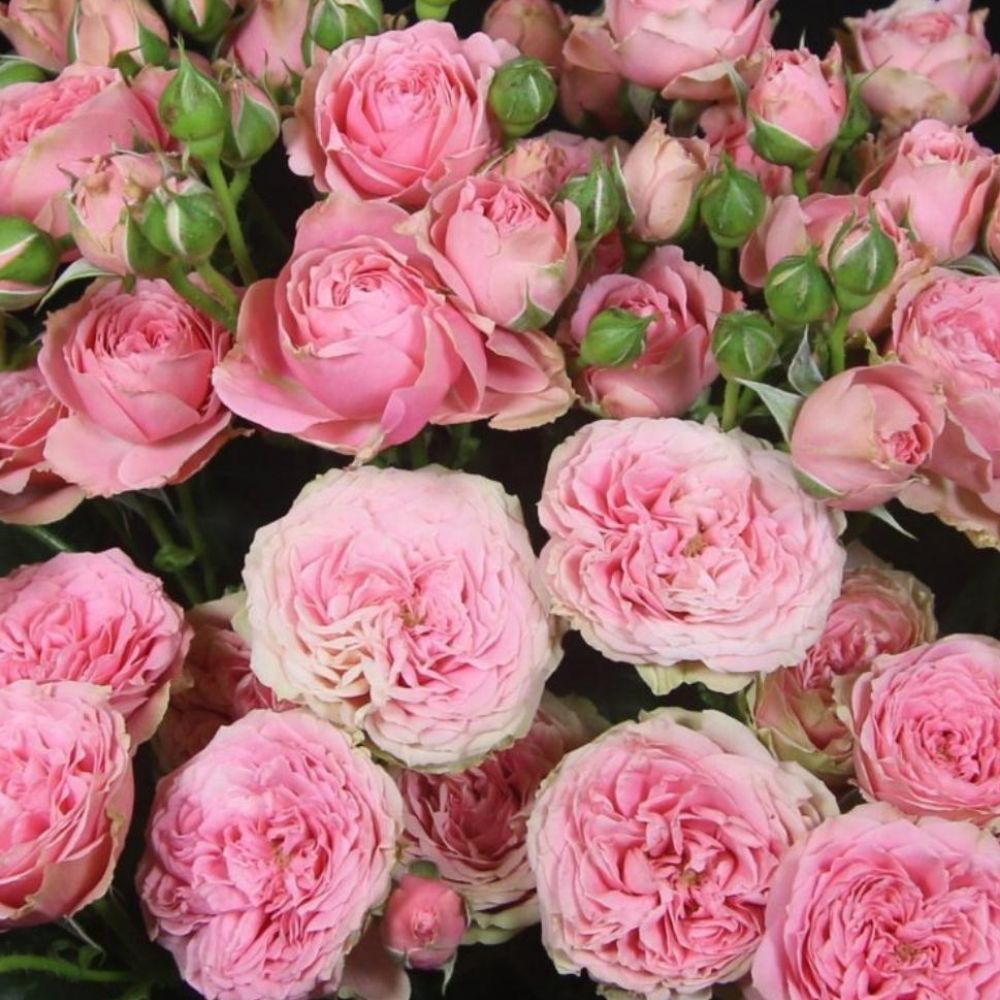 Spray Rose Pink Dimension®
De Ruiter Innovations is known for its extensive rose breeding work, and they regularly introduce new rose varieties to the market. Pink Dimension is a successful spray rose that's strong and has many elegant flowers in one stem. The color brings joy and happiness.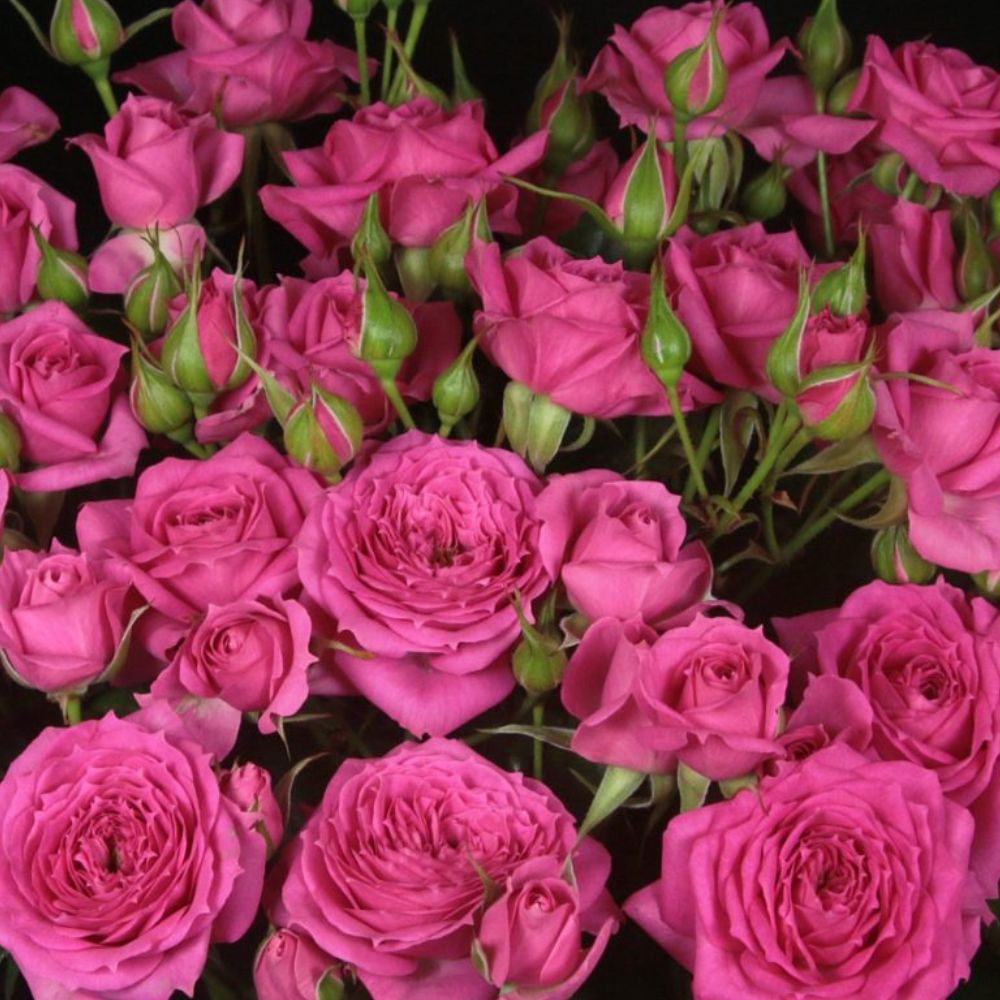 Spray Rose Snow Bubbles®
The white Spray Rose Snow Bubbles is not only filled with beautiful big rosebuds, it's also a real white one that gives that bright white feeling you sometimes need. White roses can be a little bit more green or yellow, but not the Snow Bubbles, the word says it all, snow. So yes, enjoy their white and beautiful flowers.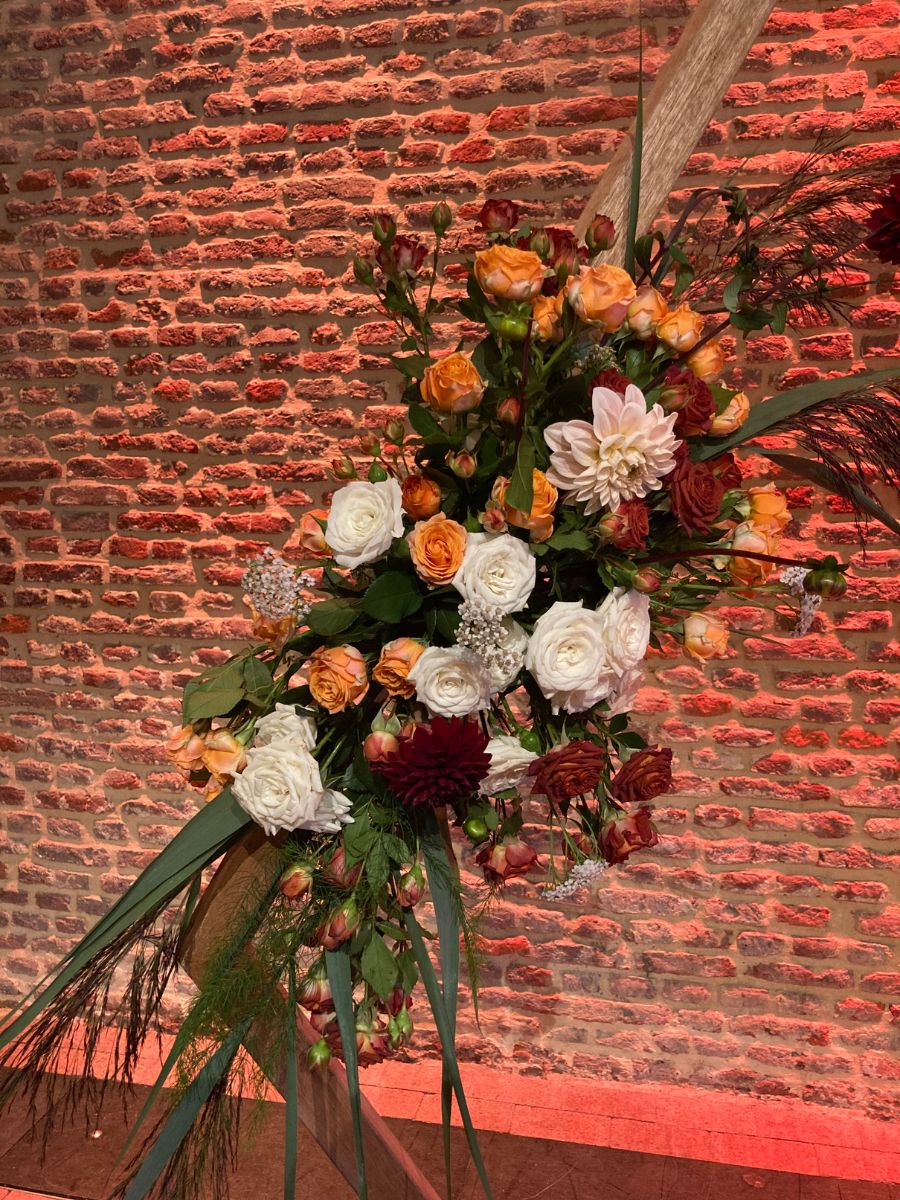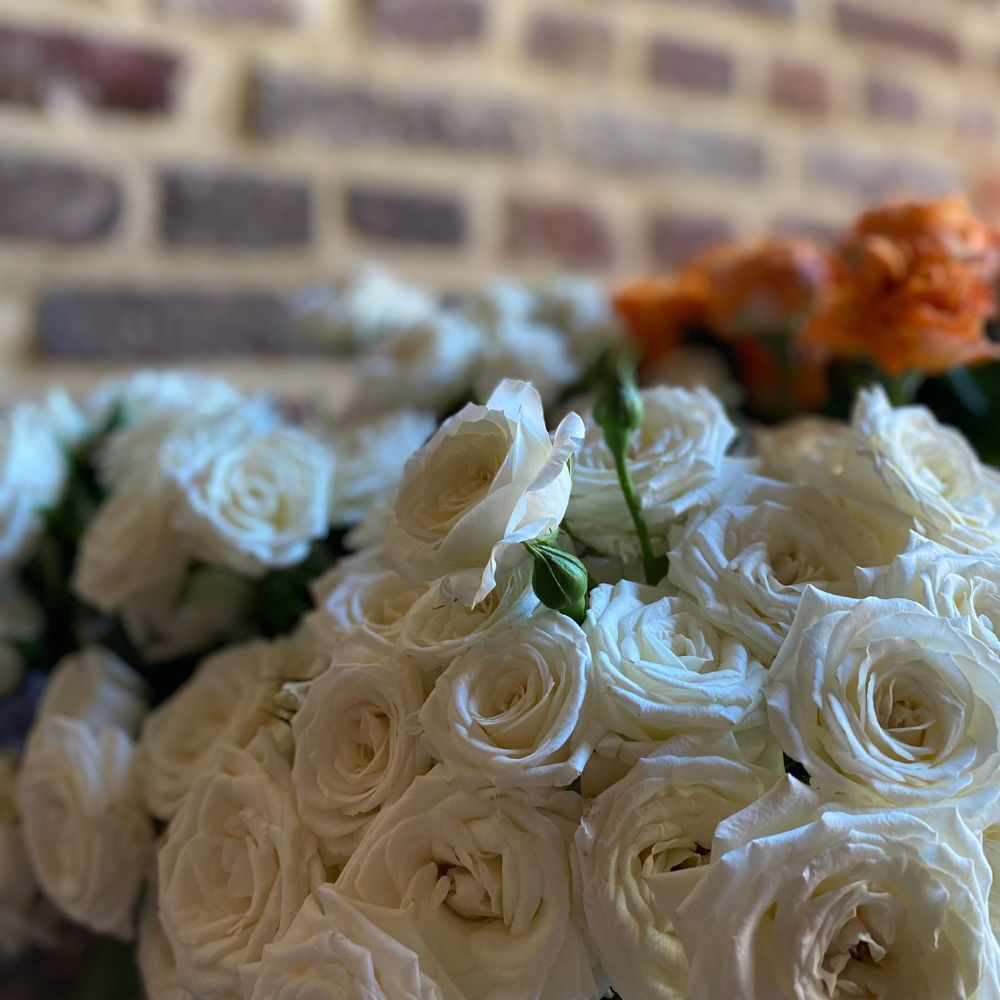 Ecuador
Look at this energetic team. Elizabeth Munoz (first from left) has other varieties in Ecuador that lift all spirits. At DRER (De Ruiter Ecuador) this is the top 10.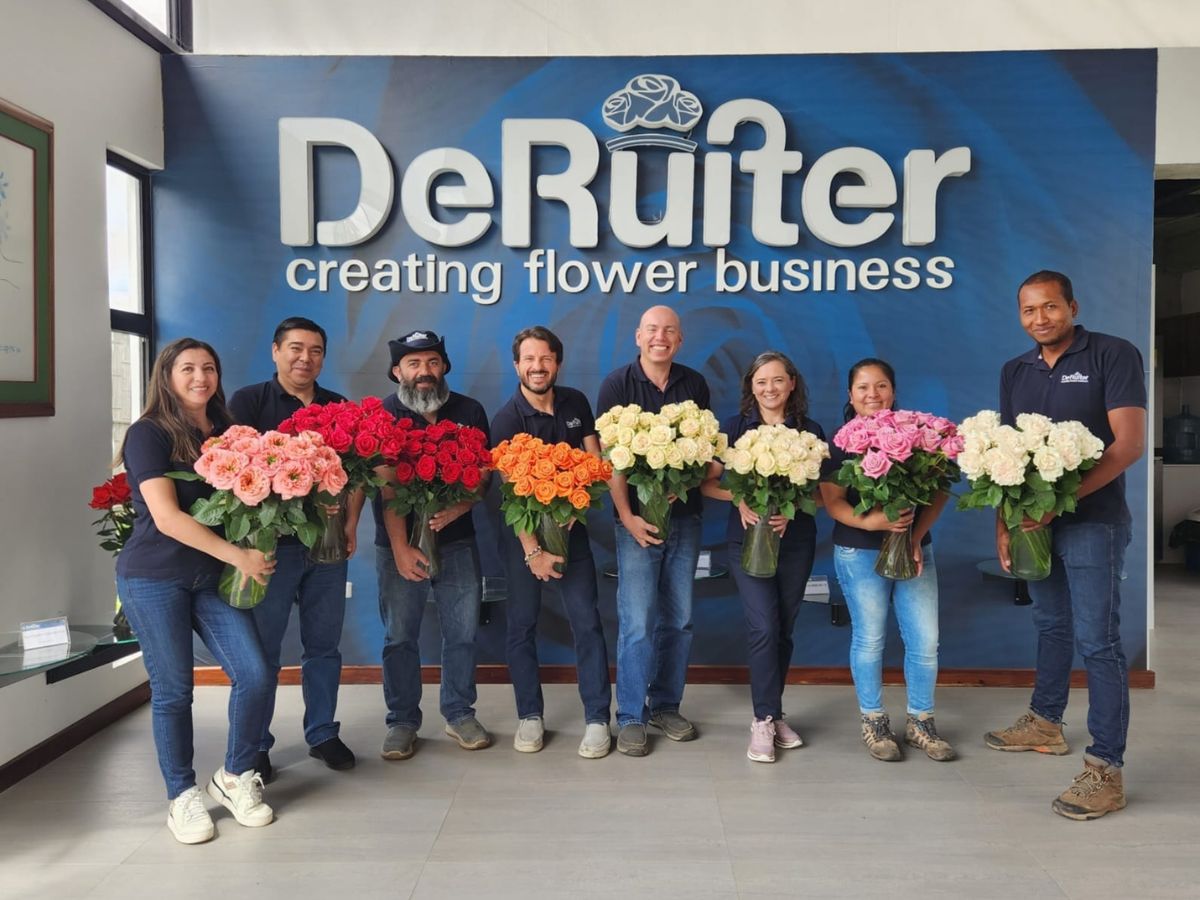 Rose Born Free®
Rose Born Free is a full-blooded red and stunning variety. Born Free is one of those roses that always performs and always becomes more beautiful as it blooms, even after a long journey.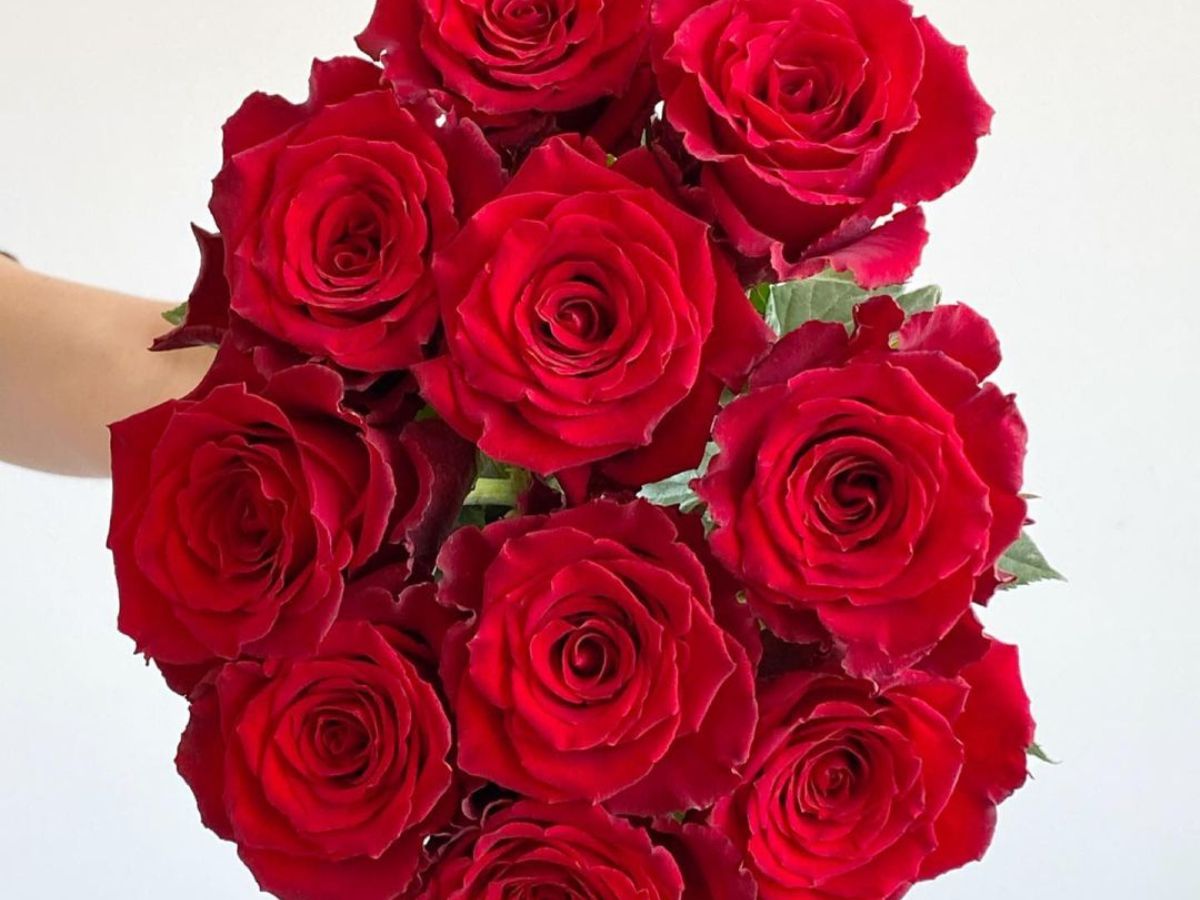 Rose Mia®
Dreaming of white roses? De Ruiter can make your white dream roses true, starting off with their Mia® rose variety. Mia has a classic rosebud, that opens so gently but completely. It's a stunning variety not to miss out on.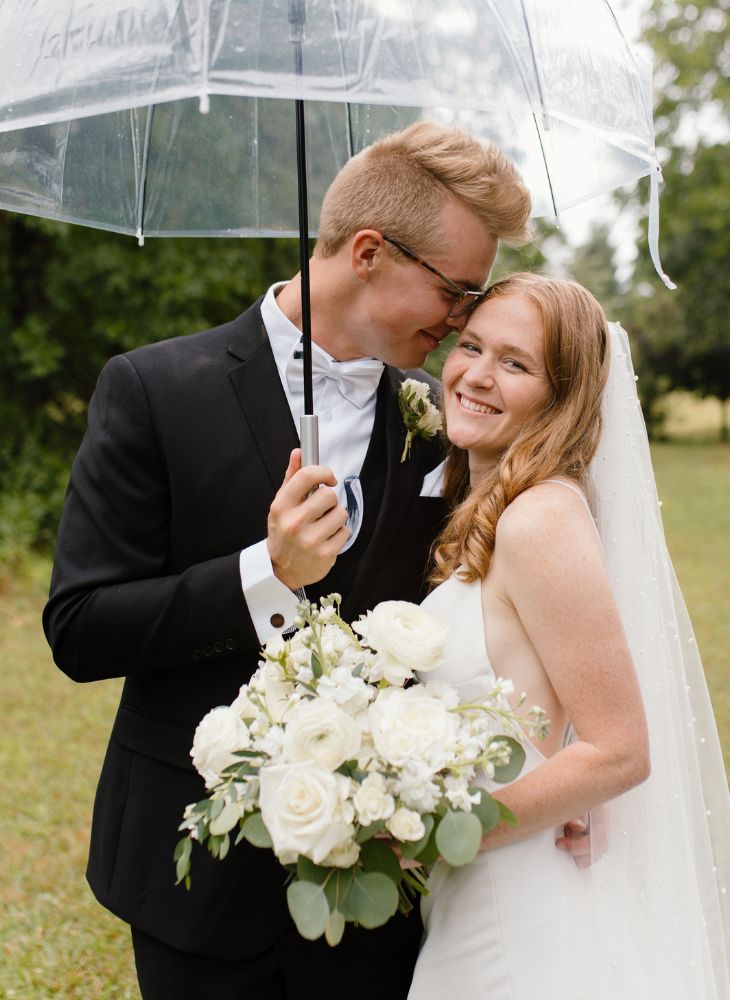 Rose Be Sweet®
The word says it: be sweet, this rose has a romantic and soft pastel rose color that invites you to become more loving and caring. The rose has a huge head that gives stunning appeal to any design or arrangement.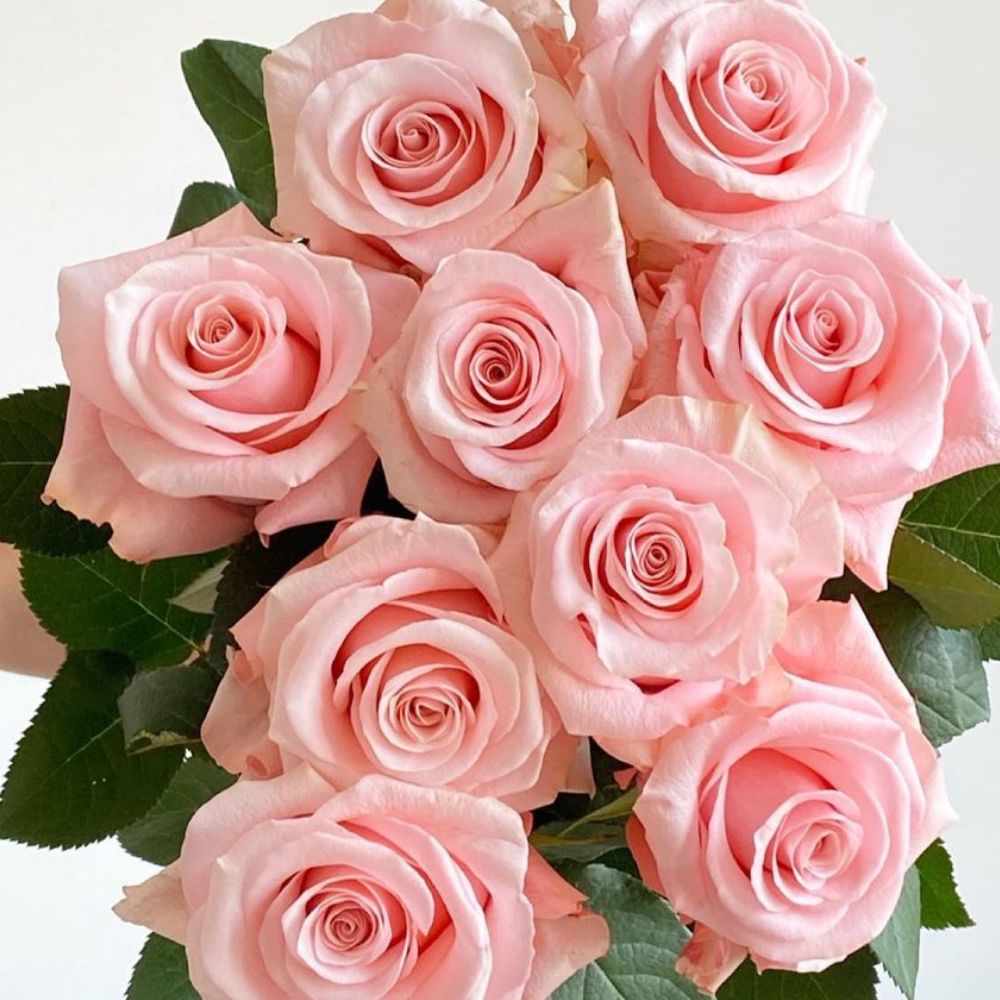 Rose Cotton X-Pression®
A ruffled rose these days is very popular with floral designers all over the world. These petals give a lively feeling and the playfulness is hard to ignore for florists. For all bridal work and events especially, this rose has a huge potential. The blush color is the cherry on the cake.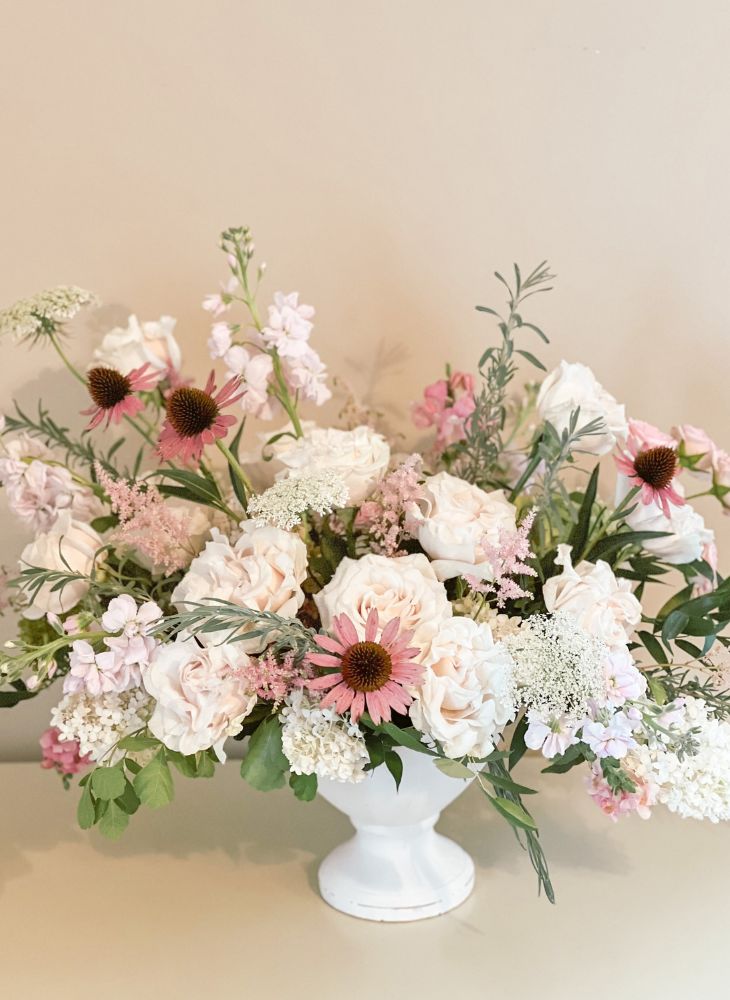 Rose Unforgiven®
The Rose Unforgiven is a cut rose from Ecuador in the color light pink. The rose is available in various lengths. Its name gives a strong statement, yet the rose has a soft and romantic color.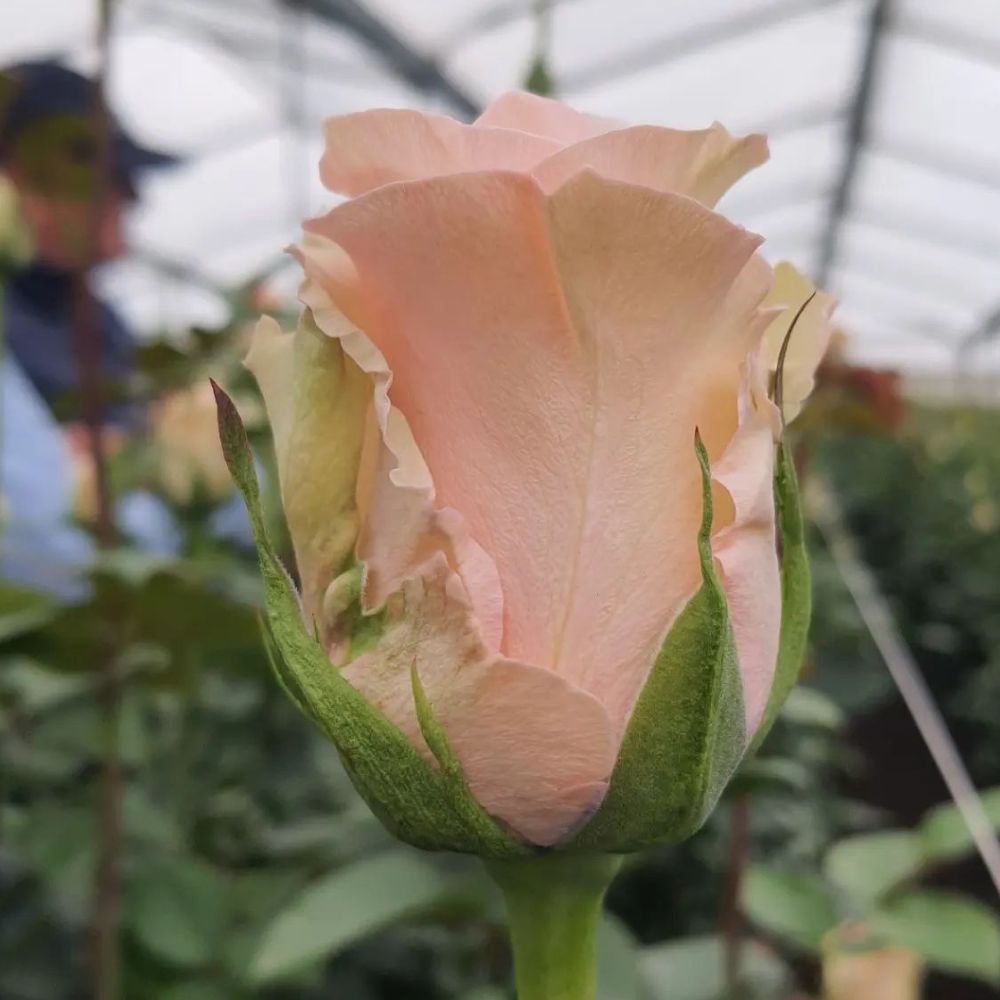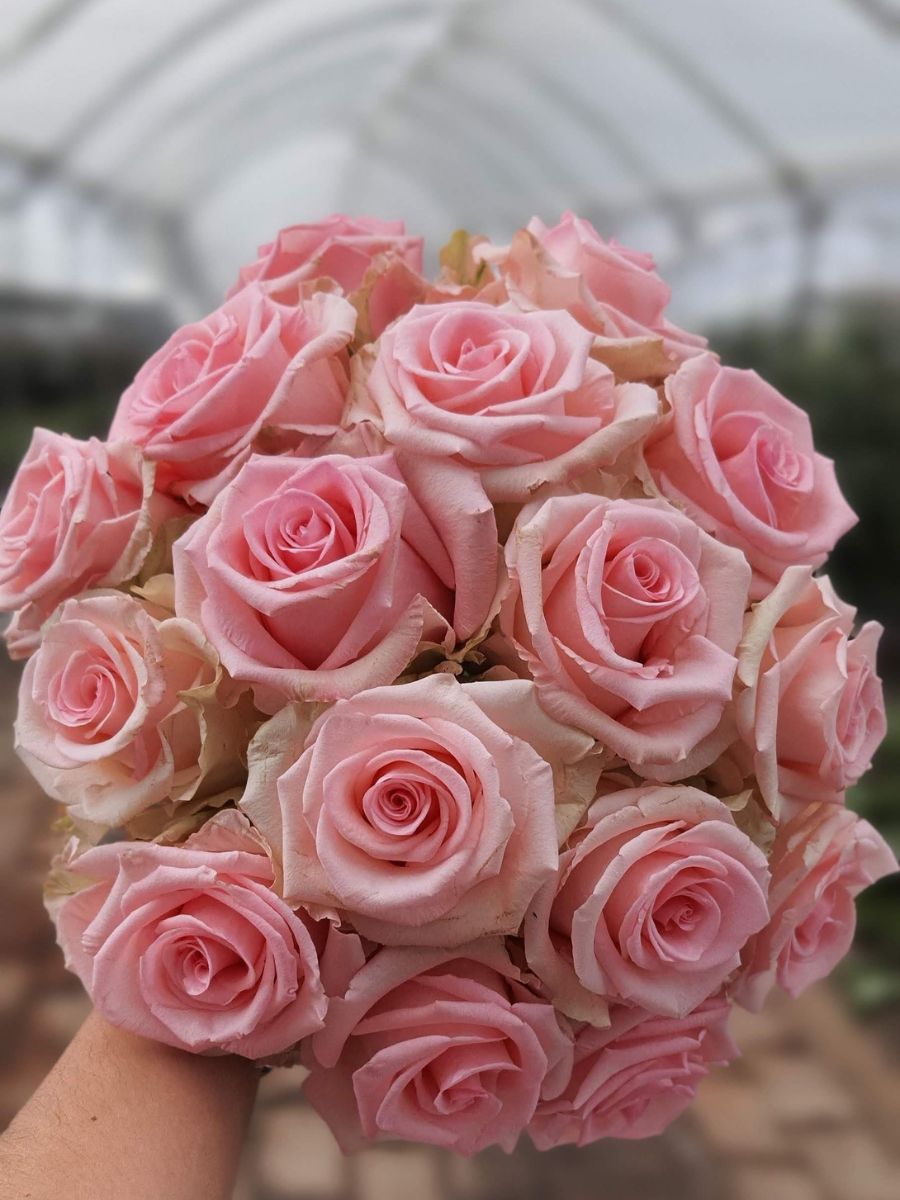 Rose Mandarin X-Pression®
This garden-like beauty has a huge flower with many petals and a grass-green interior. The color is deep coral mandarin and brings life into your designs.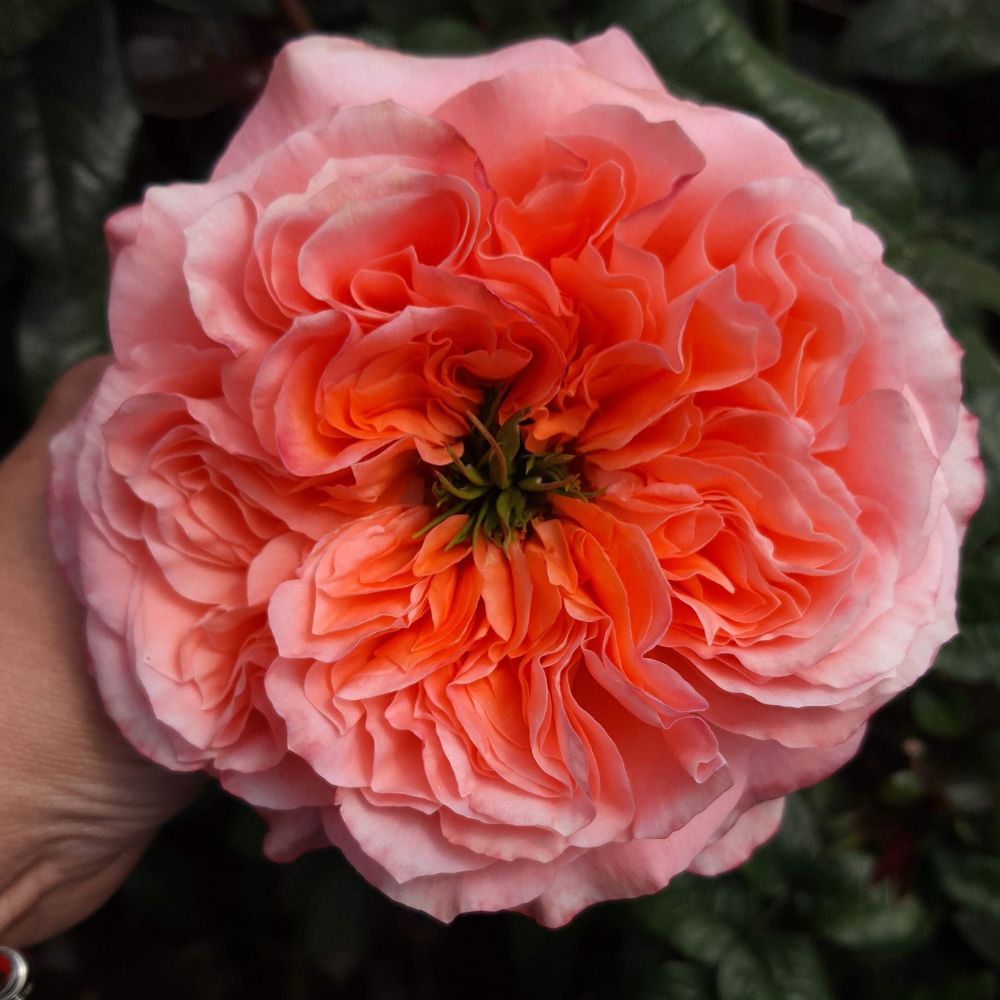 Rose Pomarosa®
According to some the meaning of pink roses can stand for femininity, elegance, and sweetness. This beautiful Rose Pomarosa comes in a light shade of pink which conveys grace and joy at its highest. Because Pink isn't just a color, it's an attitude.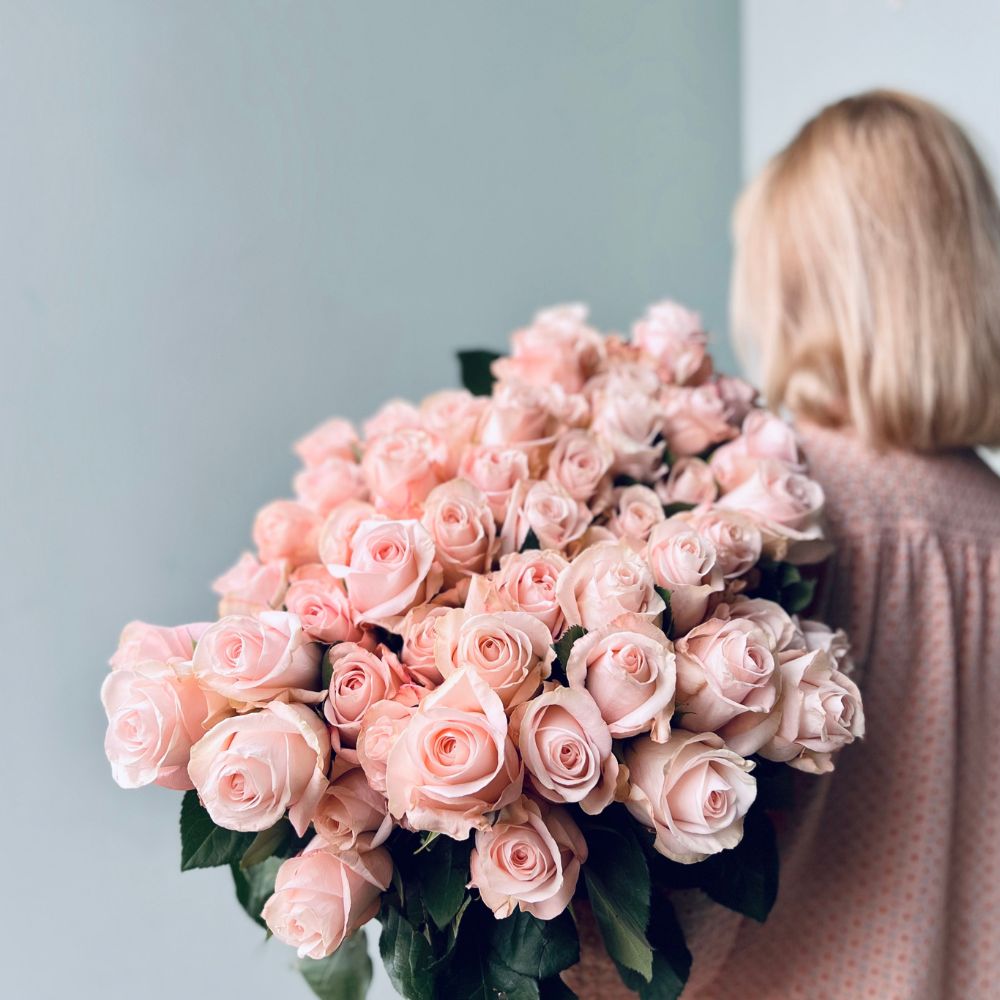 Rose Bumblebee®
Bumblebee roses have us swarming. This vibrant rose variety with golden honey petals is about to give you the best flight ever. Joy and more joy heading your way.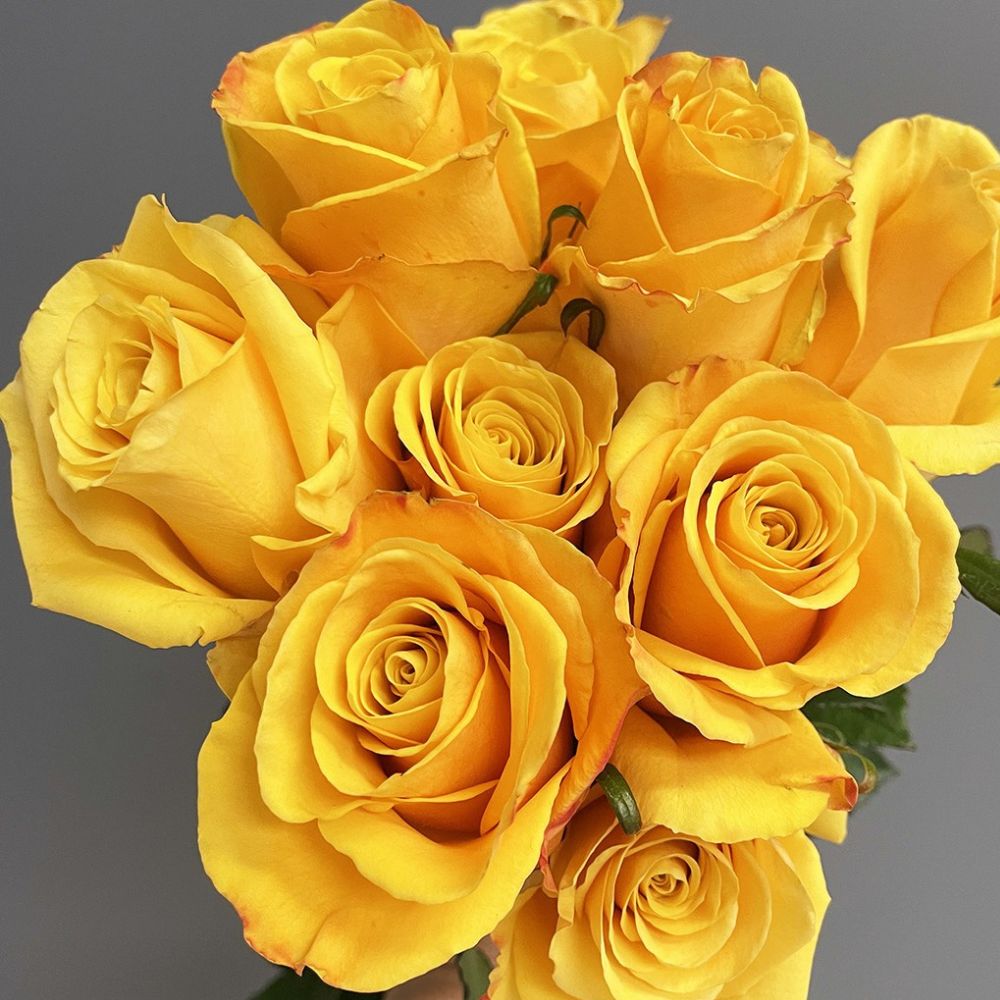 Rose Orange Crush®
Rose Orange Crush captures fierce passion and admiration. An ideal gift for a family member or to liven up an event. Also for weddings, this bright color is becoming more and more popular. The plants have huge productivity. Only a crush on these roses is good enough.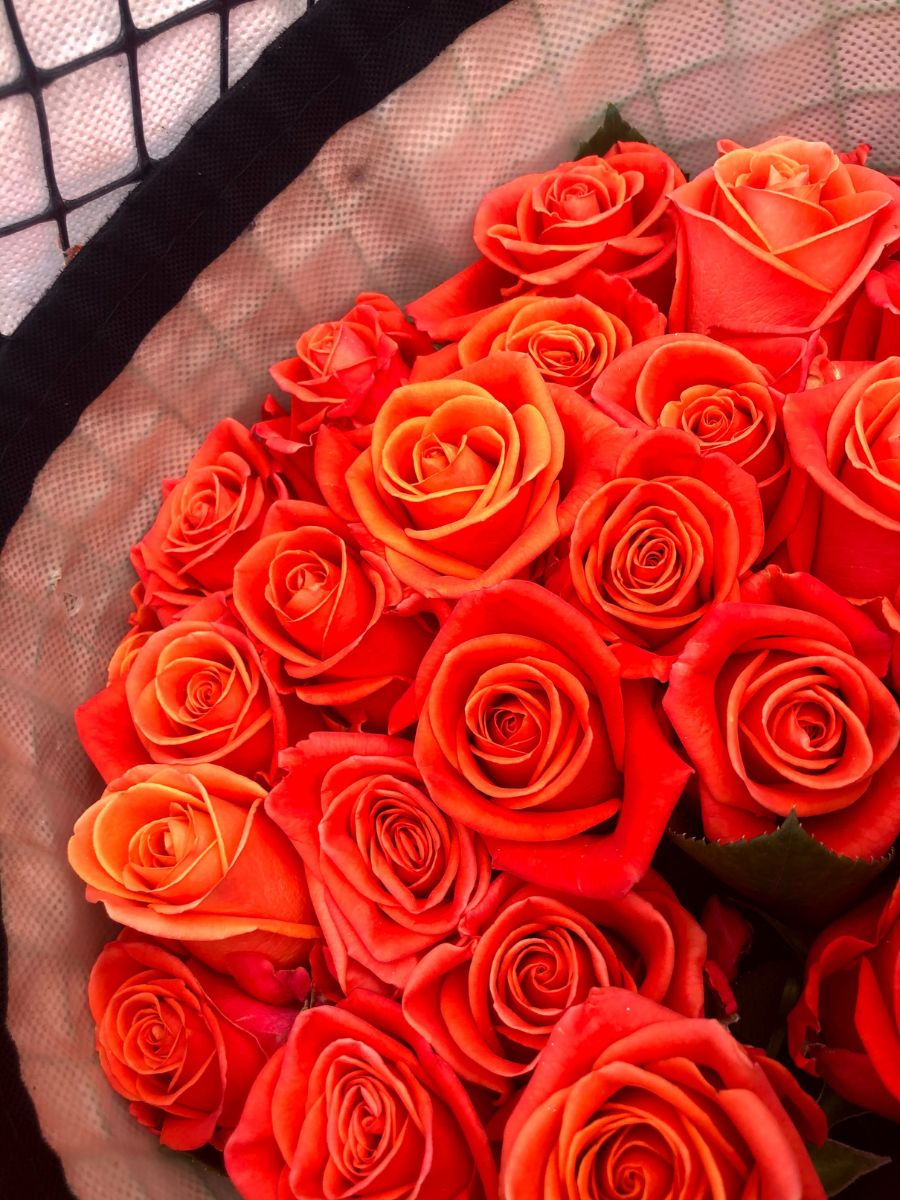 Rose Sweet Bliss®
This flirty and fun variety boasts a stunning blend of vivid and blush pinks, reminiscent of your favorite sweet treats. With a green-eye center and a large bud, this exquisite rose brings a gentle touch to every design, or place where you use it.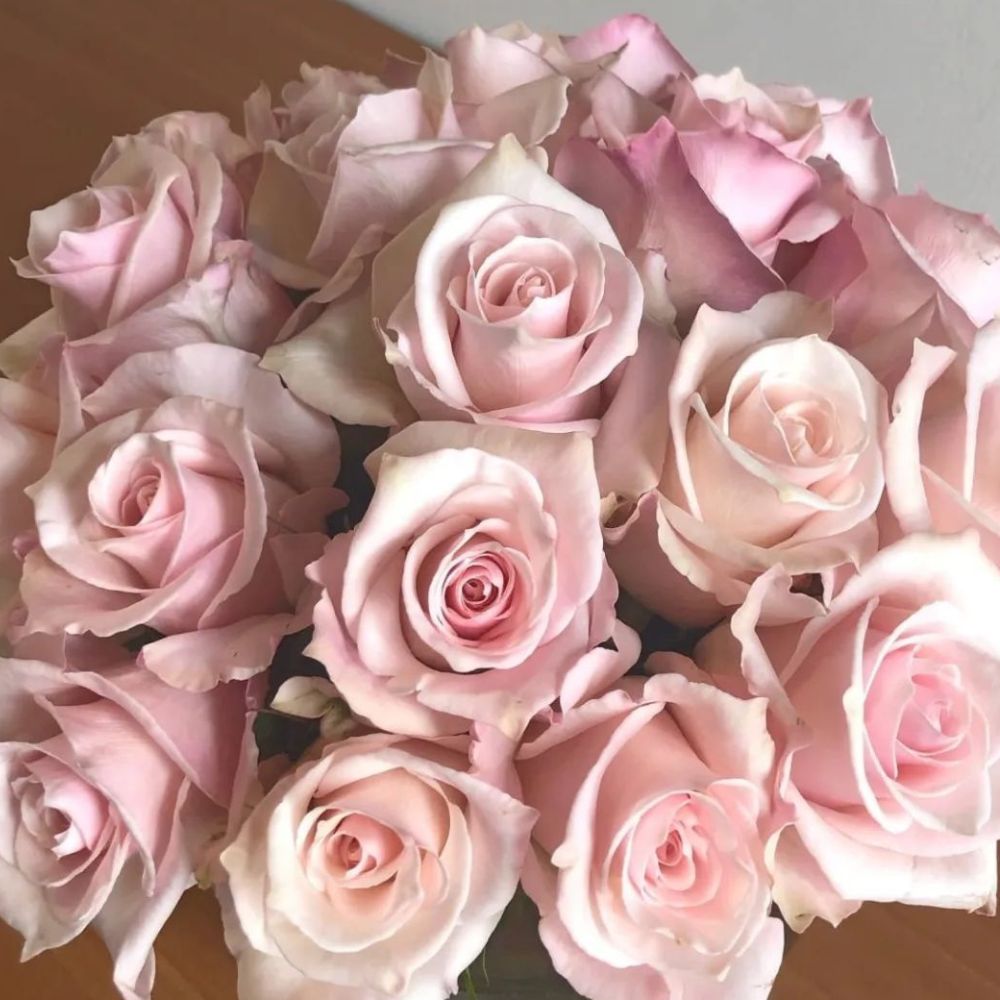 Differences Between Kenya and Ecuador
The popularity and productivity of rose varieties in Kenya versus Ecuador can be different for several reasons, including climate, market preferences, production practices, and historical factors. Here are some key factors that contribute to these differences.
Climate and Geography
Kenya
Kenya has a favorable climate for rose cultivation, with high-altitude regions like the Rift Valley providing cool temperatures and abundant sunlight. These conditions are ideal for growing certain rose varieties.
Ecuador
Ecuador also has suitable rose-growing regions, especially in the Andean highlands. However, the specific climate and altitude conditions can vary within the country, leading to the cultivation of different rose varieties in different regions.
Market Preferences
Consumer Preferences
The demand for specific rose varieties can vary from one country to another based on consumer preferences. Some varieties may be more popular for bouquets, while others are favored for flower arrangements or events like weddings.
Export Markets
The target export markets for Kenyan and Ecuadorian roses may have different preferences. For example, roses destined for the European market might have different requirements than those bound for North America.
Historical Factors
Legacy Varieties
Some rose varieties may have been traditionally grown in one region due to historical reasons, and these preferences can persist over time.
Investment and Research
Investments in research and development of new rose varieties can also influence popularity. Newer varieties with unique features may gain popularity in specific regions.
Economic Factors
Market Access
Access to certain markets can also affect the choice of rose varieties. If a country has easier access to a particular market due to trade agreements or logistics, it may prioritize varieties in demand in that market.
Market Competition
The level of competition among rose growers in a region can impact variety selection. Growers may choose varieties that have less competition or offer a competitive advantage in terms of quality or pricing.


Cultural Significance
In some cases, the cultural significance of certain rose varieties may lead to their popularity in a particular region. This can be influenced by traditions, customs, or historical events.
So as we speak, the popularity of rose varieties in Kenya versus Ecuador can vary due to a combination of environmental factors, market dynamics, historical factors, and economic considerations. Growers in each region are likely to select varieties that are well-suited to their specific conditions and market demands.