The heart of every noteworthy event lies in its details, and no detail brings more color, fragrance, and life than exquisite floral arrangements. But who are the artists behind these botanical masterpieces? Today, we'll journey into the world of several illustrious floral designers who've found their muse in the flowers of Decorum. Dive into a floral fantasy! and watch these blooming marvels as Decorum's finest cut flowers come to life.
Floral Design as an Art Form
Floral design has been elevated to an art form by these talented individuals, transforming Decorum's ethereal blooms into awe-inspiring arrangements that capture the essence of nature's beauty. Let's explore how these artists masterfully work with Decorum's diverse range of flowers to create their floral wonders. You will see how top floral designers have turned these natural beauties into dazzling creations, one blossom at a time.

Róbert Bartolen
Róbert Bartolen, celebrated for his innovative vision and creative flair, has brilliantly showcased mainly Decorum's yellows. Using flowers grown by the likes of WF Leenen (narcissus), Hofland Flower Group (freesia), Van der Gulik (tulips), and Borst Bloembollen (tulips), Bartolen brings sunshine to any room with his radiant floral pieces, often with his signature Slavic accent. His work is reminiscent of an idyllic summer's day, evoking warmth, joy, and an air of quiet enchantment.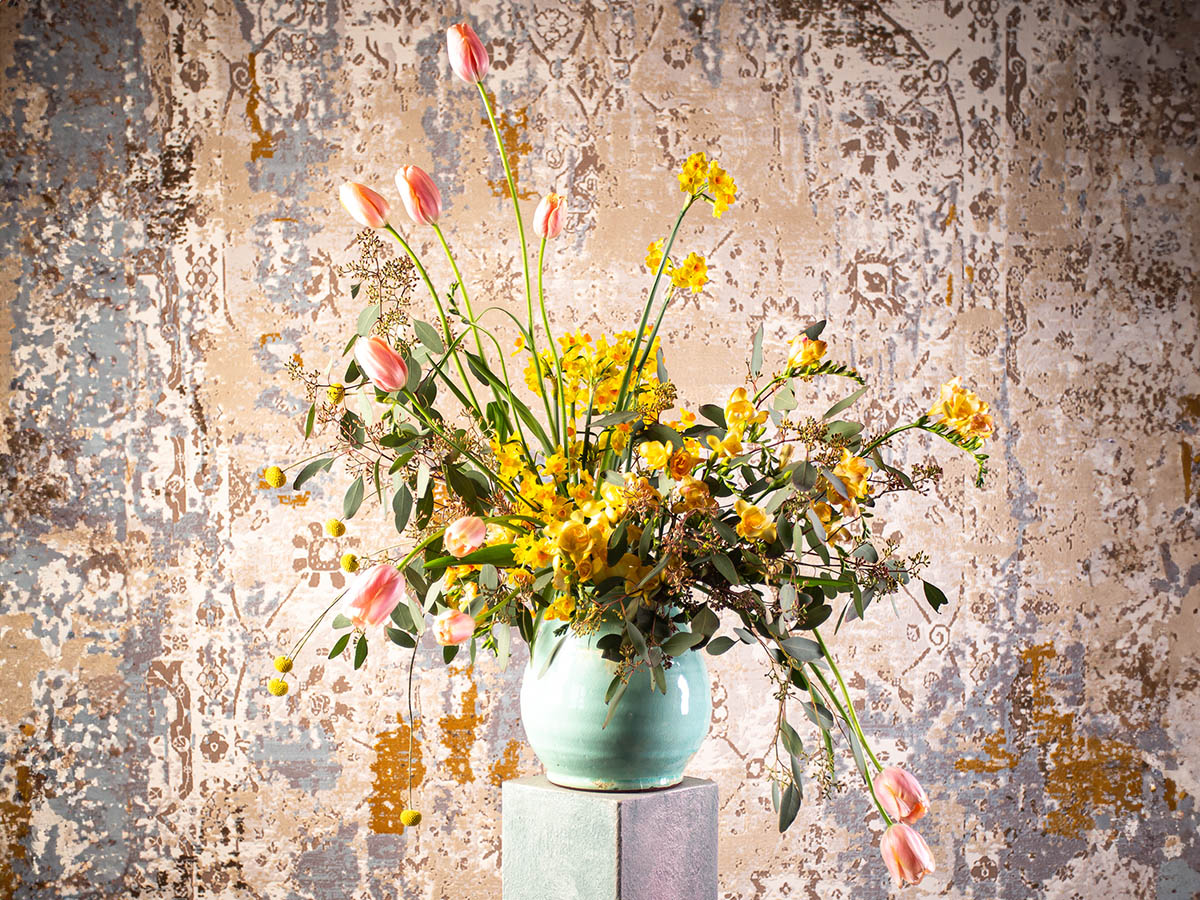 Olga Sharova
Olga Sharova (a.k.a. Rozzy2010, art director of 7Flowers) on the other hand, is known for her dramatic, vivid creations. Her choice of Decorum's blossoms against a bright blue backdrop provides a stark and stunning contrast. The vibrancy of her compositions serves as a testament to the quality of flowers from Decorum suppliers such as callas from Future Flowers and irises from Middenweg Flowers. The result? A tantalizing tableau that is as mesmerizing as a midsummer night's dream.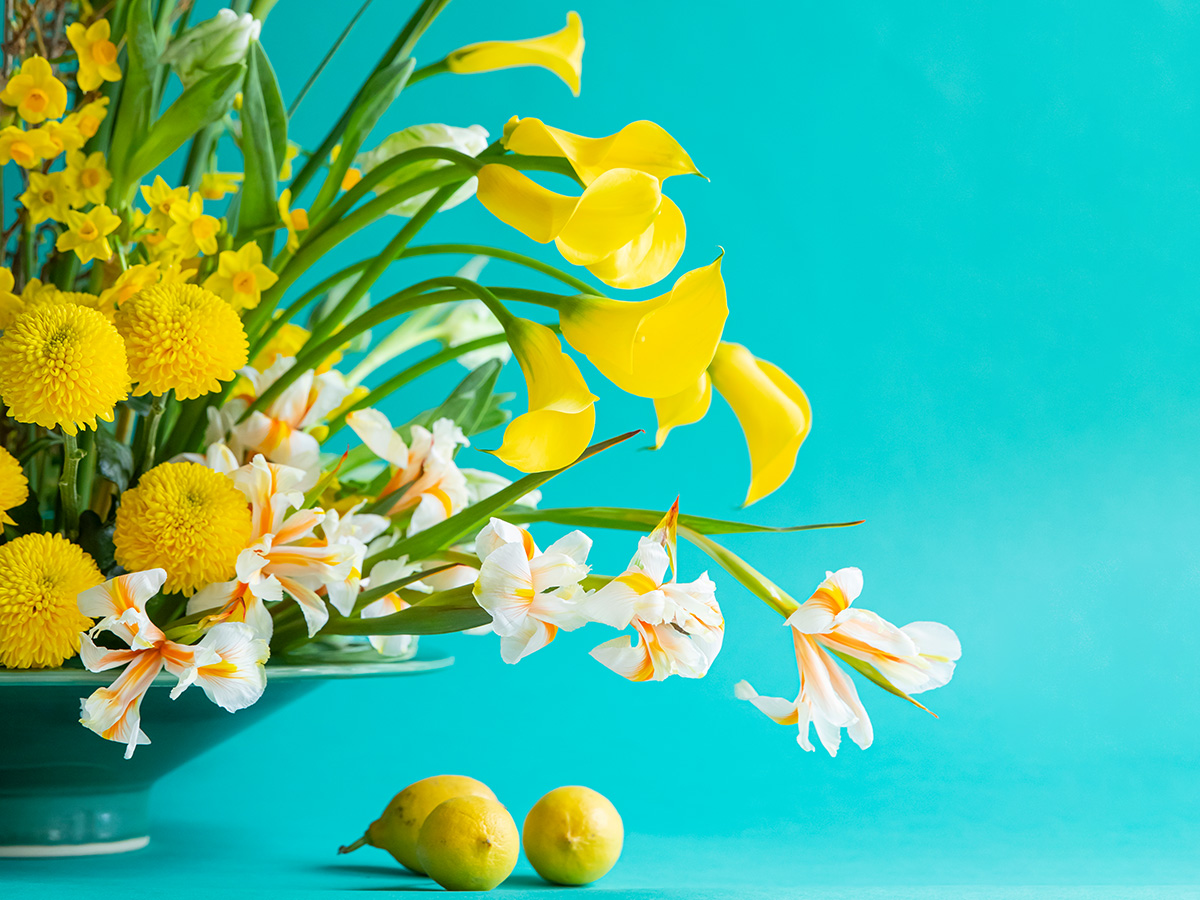 Klaus Wagener
Klaus Wagener's craft in this example revolves around the stunning Florinca Alstroemerias from Together2Grow. Known for his distinctive style, Wagener's arrangements are a celebration of elegance and simplicity. Each piece is a harmonious medley of color and texture, reflecting the diversity of Decorum's offerings and highlighting the flowers' natural beauty. It is no surprise that Klaus, besides being a gifted designer, is also a passionate teacher. And he is the owner and creative head of the popular German magazine BLOOM's.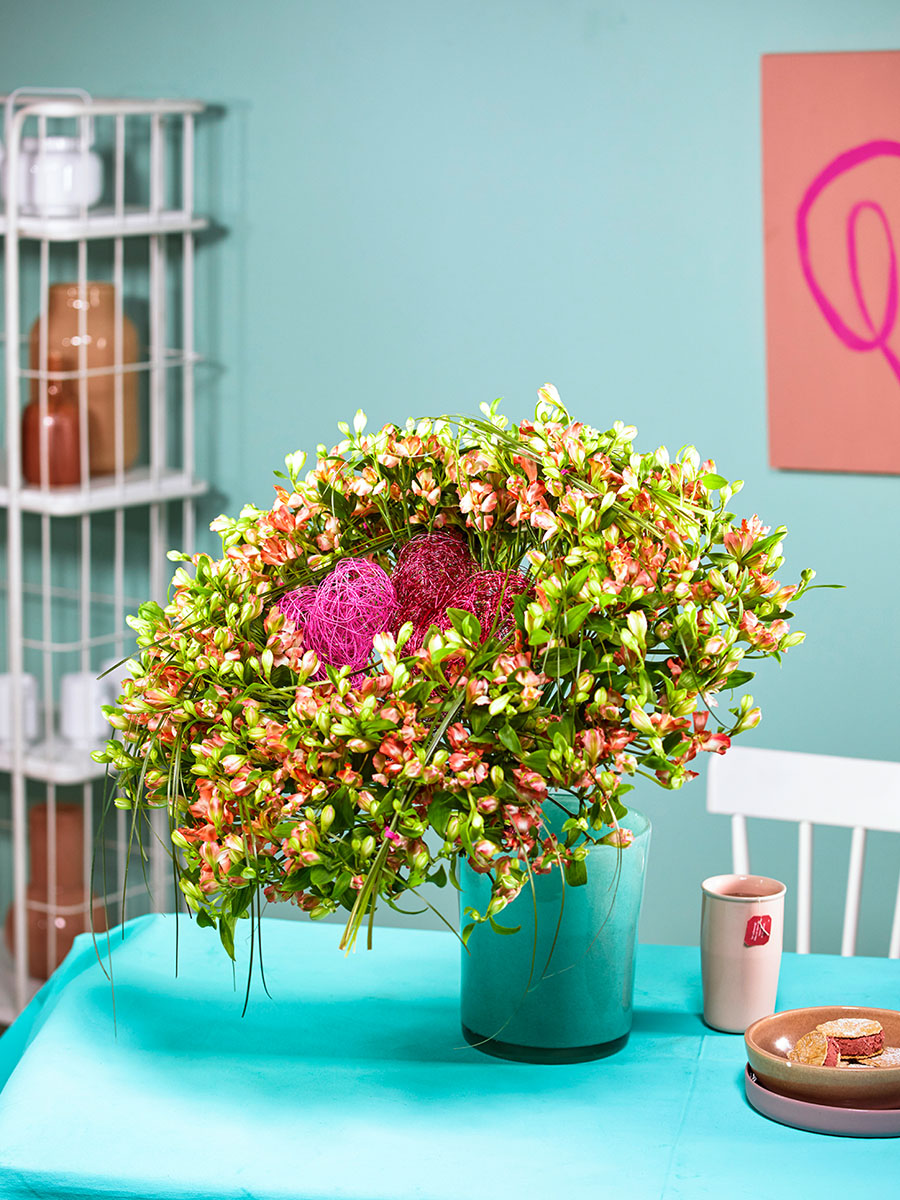 Hanneke Frankema
Hanneke Frankema's work is a delightful surprise. From her bright piece with roselilies (Moerman Lilium), lisianthus (Montana), and mini gerberas (Jac Oudijk) to the more obscure woven basket with lilies and chrysanthemums (Arcadia), she's not afraid to think outside the bouquet. By choosing unconventional flowers and styles, she challenges traditional floral norms and presents a fresh perspective. Read more about how Decorum sponsored Hanneke Frankema on her way to becoming the 2022 European Champion.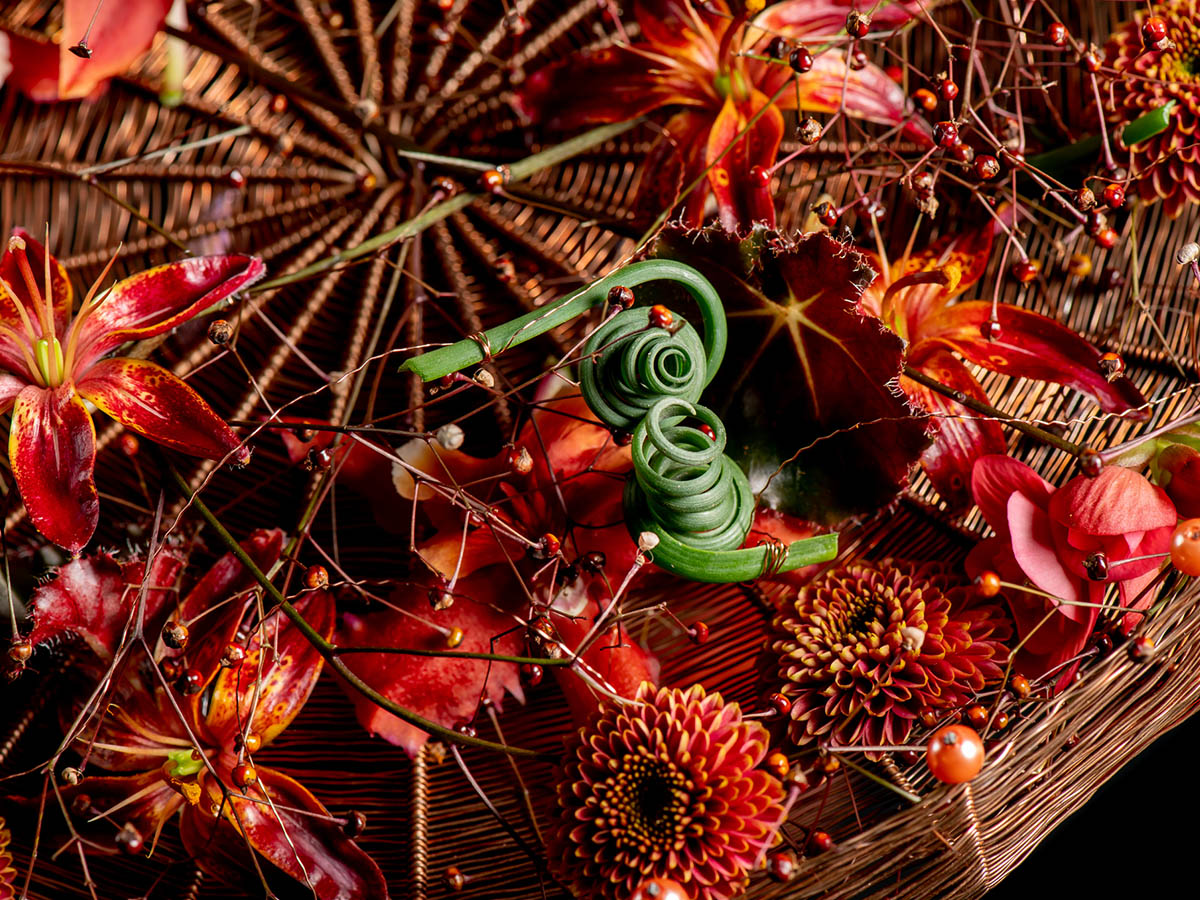 Kristián Kövér
Lastly, we have Kristián Kövér, whose innate creativity skills are key to creating the most spectacular flower designs and arrangements. His arrangements, often steeped in deep, luxurious hues, evoke a sense of opulence and grandeur, proving that Decorum's flowers are suited for every occasion, from rustic charm to regal elegance. Just look what he does with the pink asparagus from Van der Valk Groenesier. Here is a full story about Kristián working with Decorum products with more examples of his work.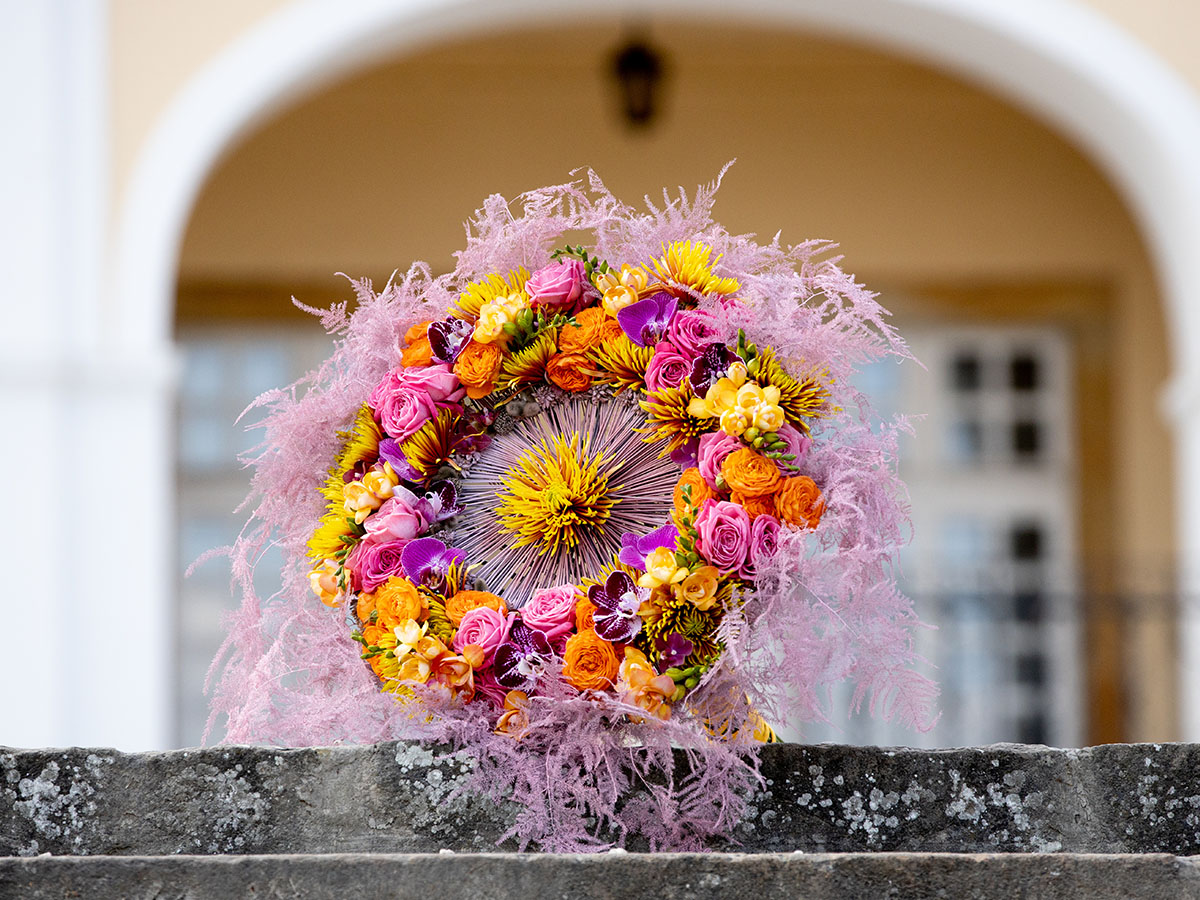 Decorum's Rich Palette for Artists
Decorum's wide selection of flowers not only provides a rich palette for these artists to choose from, but also ensures the freshness, quality, and sustainability that they require. Their collaboration with Decorum is proof of the company's commitment to delivering top-tier plants and flowers that inspire and delight.
So, the next time you attend a grand event or even a quiet gathering, take a moment to appreciate the floral arrangements that add life, color, and charm to the occasion. Remember, behind each carefully crafted piece, there's a visionary designer and a dedicated grower, collaborating to turn a simple stem into a work of art.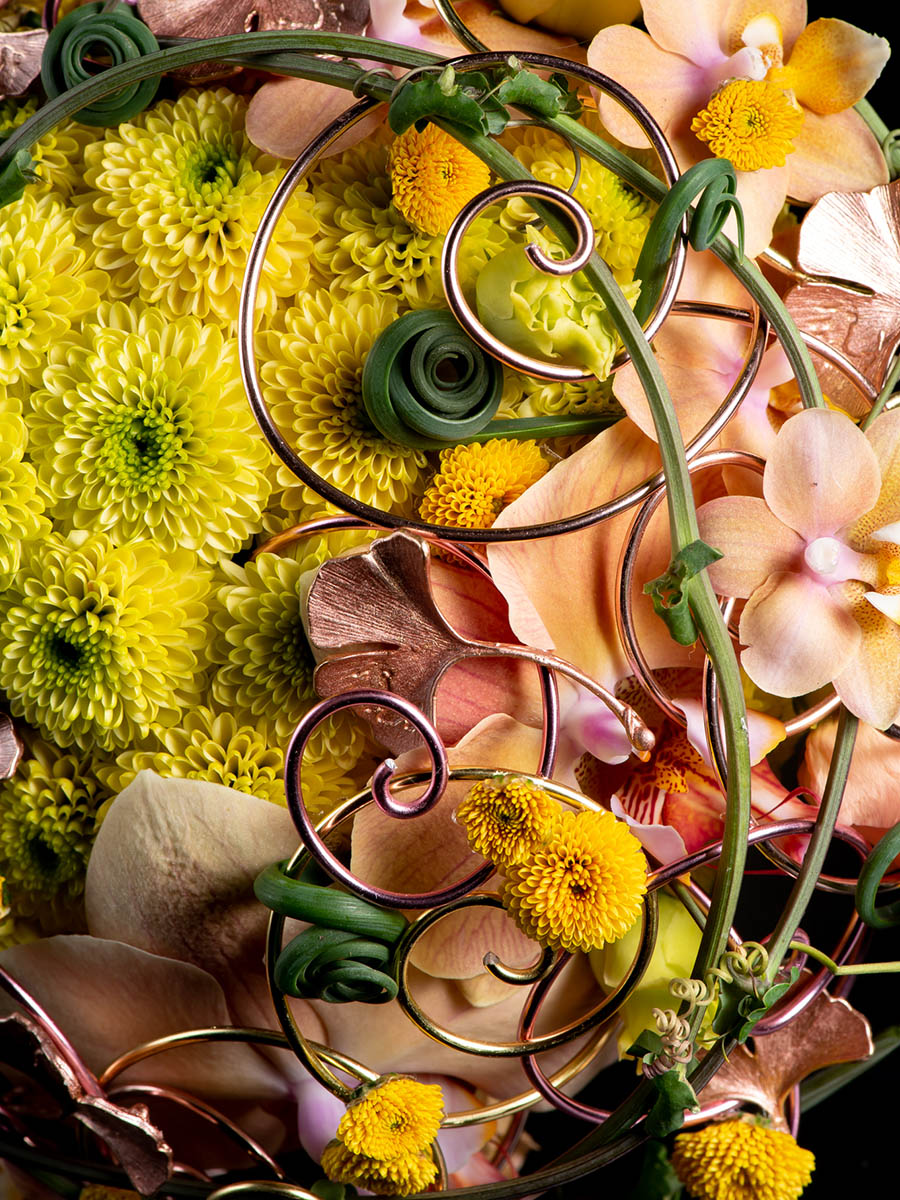 Add a Touch of Magic
Ready to add a touch of floral magic to your world? Start with Decorum! Whether you're an experienced floral designer, an event planner, or simply someone who appreciates the beauty of nature, Decorum offers a spectacular variety of blooms for every need. Visit their website at Decorum to explore their extensive range of plants and flowers, each grown with utmost care and dedication.
Imagine the joy of transforming a humble living space into a lush, vibrant haven. Or consider the thrill of crafting your own floral masterpiece, guided by the work of these exceptional designers. Maybe you'll even spark a new passion, finding a sense of fulfillment and creativity in the art of floral design.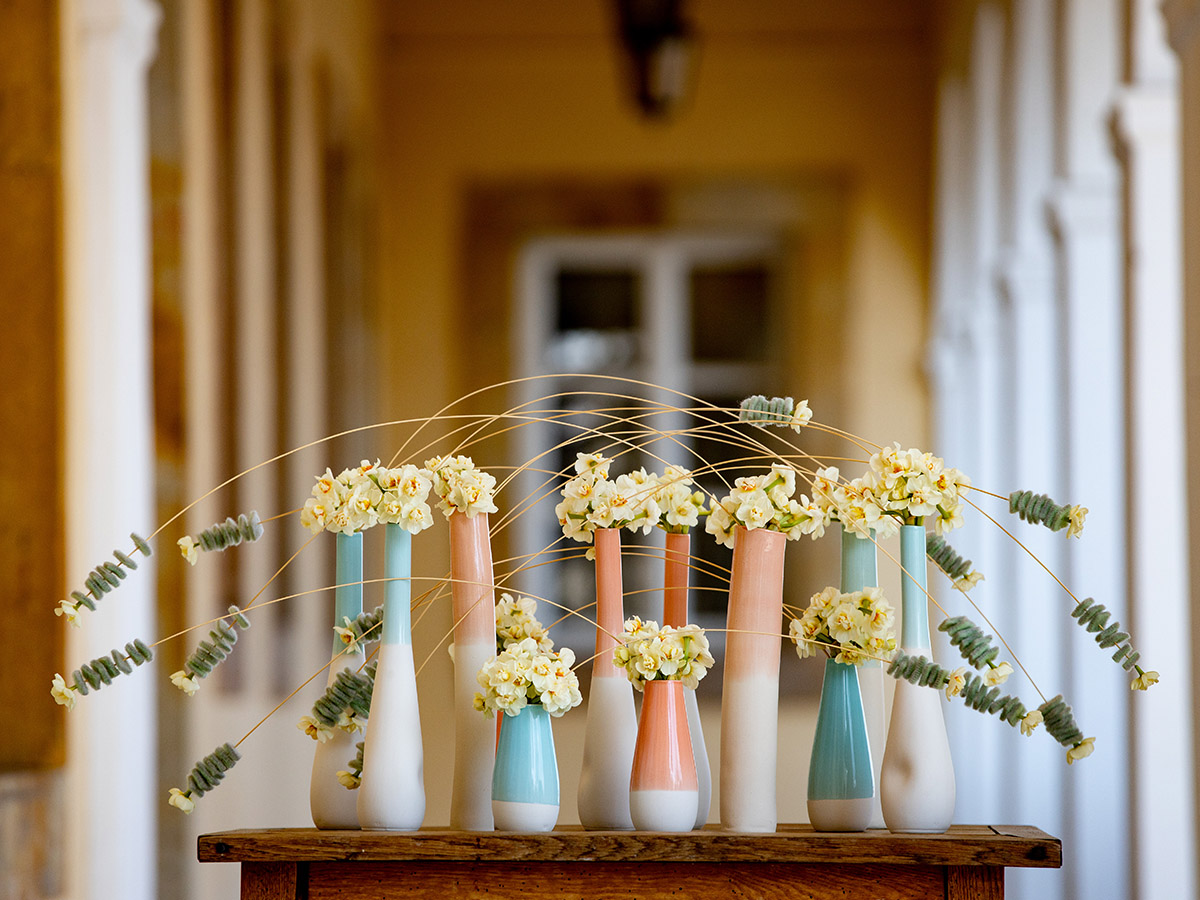 Decorum's Commitment to Quality and Sustainability
Decorum's commitment to quality and sustainability ensures you're not just purchasing flowers. You're investing in a product grown with love, respect for nature, and dedication to the art of horticulture. As you explore their range, you're also supporting a network of 55 dedicated growers who share Decorum's commitment to quality, consistency, and innovation.
From the bold colors of tulips to the understated elegance of alstroemeria, from the classic charm of daffodils to the unique allure of pink asparagus, Decorum is your key to a world of endless floral possibilities. The only limit is your creativity. Each flower is a blank canvas, waiting for you to bring it to life in your unique way.
As we've seen from our featured designers, the magic lies in how you combine, arrange, and present these blooms. Just like Róbert Bartolen's radiant yellow pieces or Olga Sharova's vivid compositions against a blue backdrop, you too can create something breathtaking and unforgettable.
Unleash Your Inner Designer
So why wait? Unleash your inner designer today! Whether you're planning a grand event or simply want to add a splash of color to your everyday life, let flowers be your muse. Embrace the joy of bringing beauty, color, and life into your world with Decorum's premium flowers.
Remember, every flower tells a story. What will yours be?
Header image design by Hanneke Frankema, photo by Nico Alsemgeest. Feature design by Krisztián Kövér. All photos courtesy of Decorum Plants & Flowers.