Kenya-based rose breeder, United Selections is banking on collaborations and partnerships to grow its presence in the global flower scene and also increase the diversity of the flowers it brings to customers. Since its inception in 2012, the company has continually been striving to enhance its flower variety offering and works with other partners in the process.
Ahmed Nzibo, the chairman of United Selections explains that since its establishment in the Netherlands, the flower breeder has expanded, bringing its full operations to Kenya, but with subsidiaries in Ecuador, and Colombia. It uses local expertise for operations in all its facilities.
Mutual Benefits From Collaborating With Other Partners
For United Selections, variety breeding, and selection operations take place primarily in Nakuru Kenya. But in addition, the company develops, and tests varieties in other locations worldwide including Ethiopia, the Netherlands, Ecuador, Colombia, China, Japan, and additional locations in Kenya.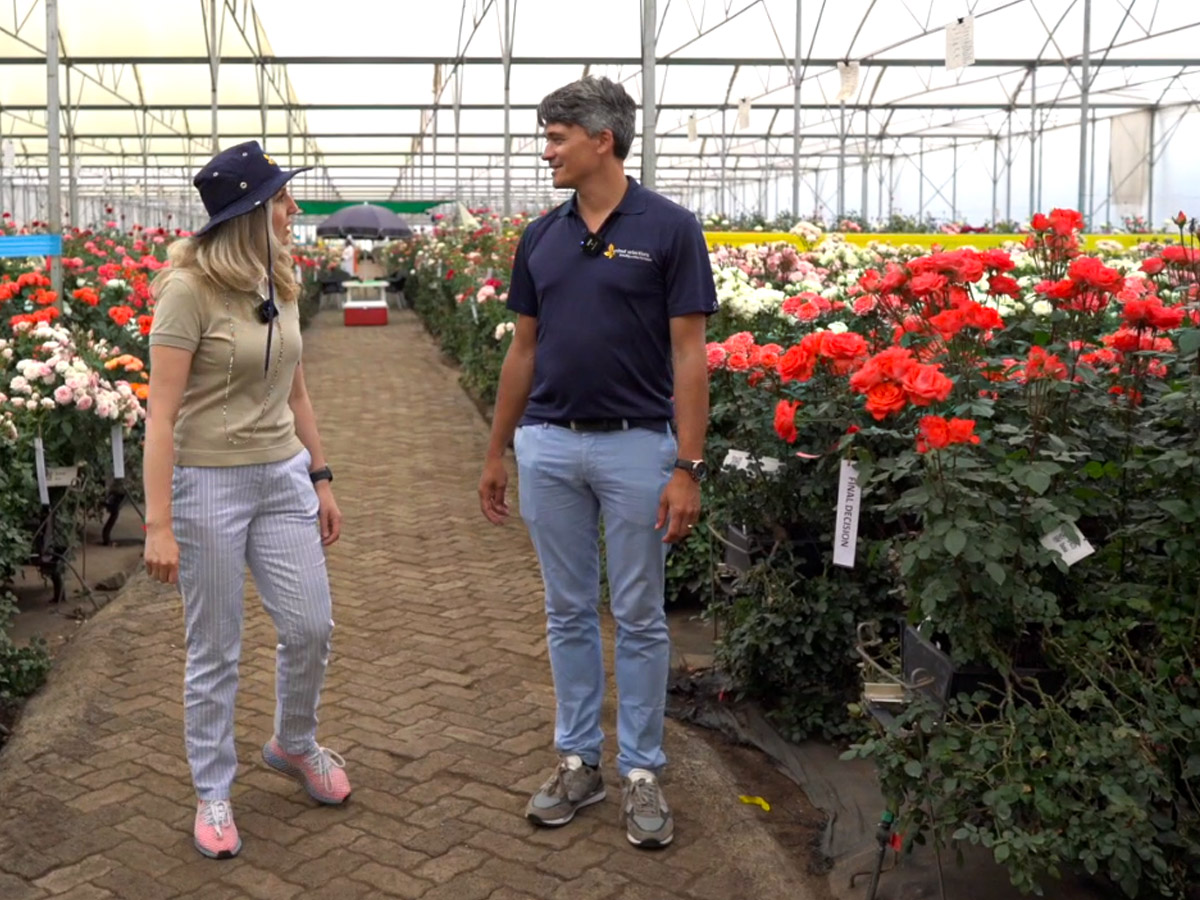 In these facilities, flower testing is done under different climate conditions and altitudes, contributing to the company's catalog of the best-adapted cut rose varieties such as Rose Upper Class, Rose Madam Red, Rose Confidential, Rose Jumilia, Rose Lighthouse, and the company's latest product line of a series of blossoms spray roses such as Spray Rose Candy Blossoms, Speaking Blossoms, and Golden Blossoms. All these are developed in Kenya.
And did you know that Rose Madam Red is actually named after Ahmed's mother? Well, now you know!
Ahmed says:
"I'd say we create the roses together with the growers. Together we do a lot of the flowers' testing and mixing of flower development components. These processes, sometimes, present very minimal chances of working. But then they work. And the grower actually likes the results and wishes to try it. It then feels like a creation by both United Selections and the grower."
Ahmed, whose family was initially a flower grower before going into breeding, attributes quite a significant part of the success of the flower breeder to the growers for their input.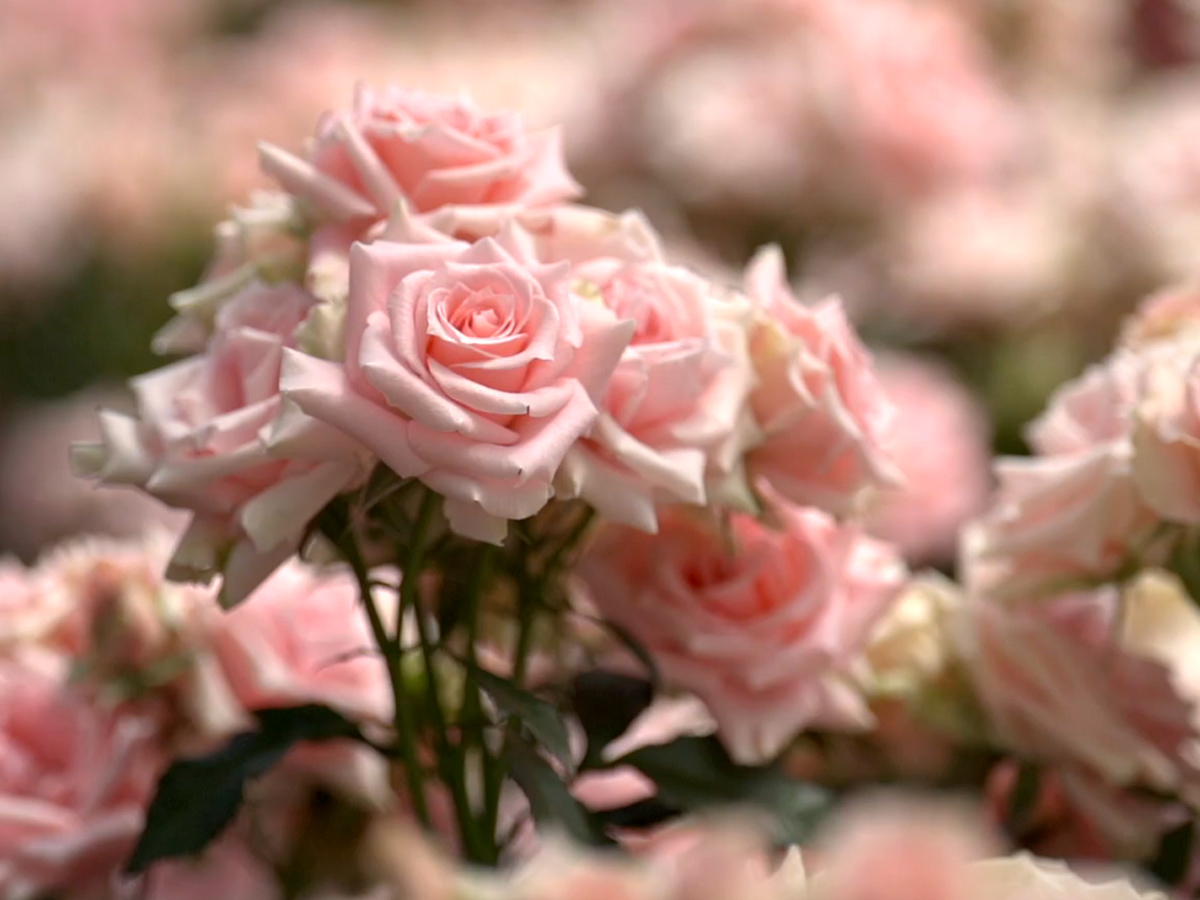 Ahmed further explains:
"We now collaborate with Könst Alstroemeria, and next year we could be partnering with another company for a different crop. These collaborations and working together have really helped us grow from the beginning. For instance, the success of our first variety, Rose Madam Red, was made possible through our collaboration with a Kenyan grower named PJ Dave."
Collaboration With Könst Alstroemeria
Bart Tesselaar, who is alstroemeria breeder Könst Alstroemeria's sales representative in Kenya - and Africa in general - indicates that this Netherlands-based breeder has been working in collaboration with United Selections since November 2021, and is now creating and testing some of its varieties in Nakuru as well. United Selections likewise uses Könst Alstroemeria's facilities in Colombia for its projects.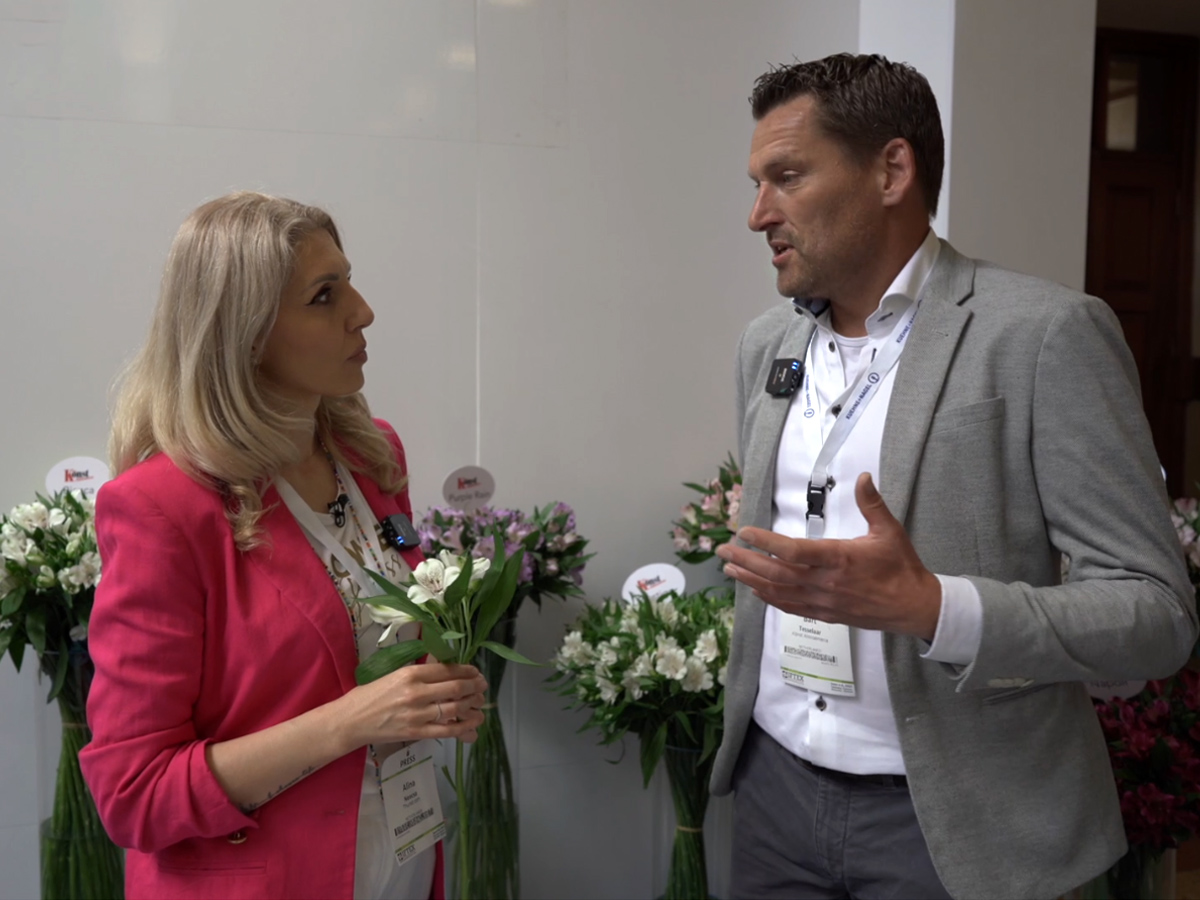 Könst Alstroemeria, which has more than one hundred varieties of alstroemeria, runs production and lab facilities in the Netherlands and Colombia, and testing in Brazil. In Nakuru, the company grows at least fifty varieties, which it tests for different conditions and climates.
Bart explains:
"Alstroemeria Debby and Alstroemeria Stephanie are among our newest pink varieties, and they are doing well. And Alstroemeria Dubai is still among our top sellers. This is due to these flowers' color, production, and quality. We also have a line of cut flowers and garden plants whose numbers are gradually picking up in Kenya, though already doing quite well in North America."
You can read: Top-Notch Könst Alstroemeria Novelties That'll Be Taking Over 2023 to know more about this breeder's new and upcoming varieties.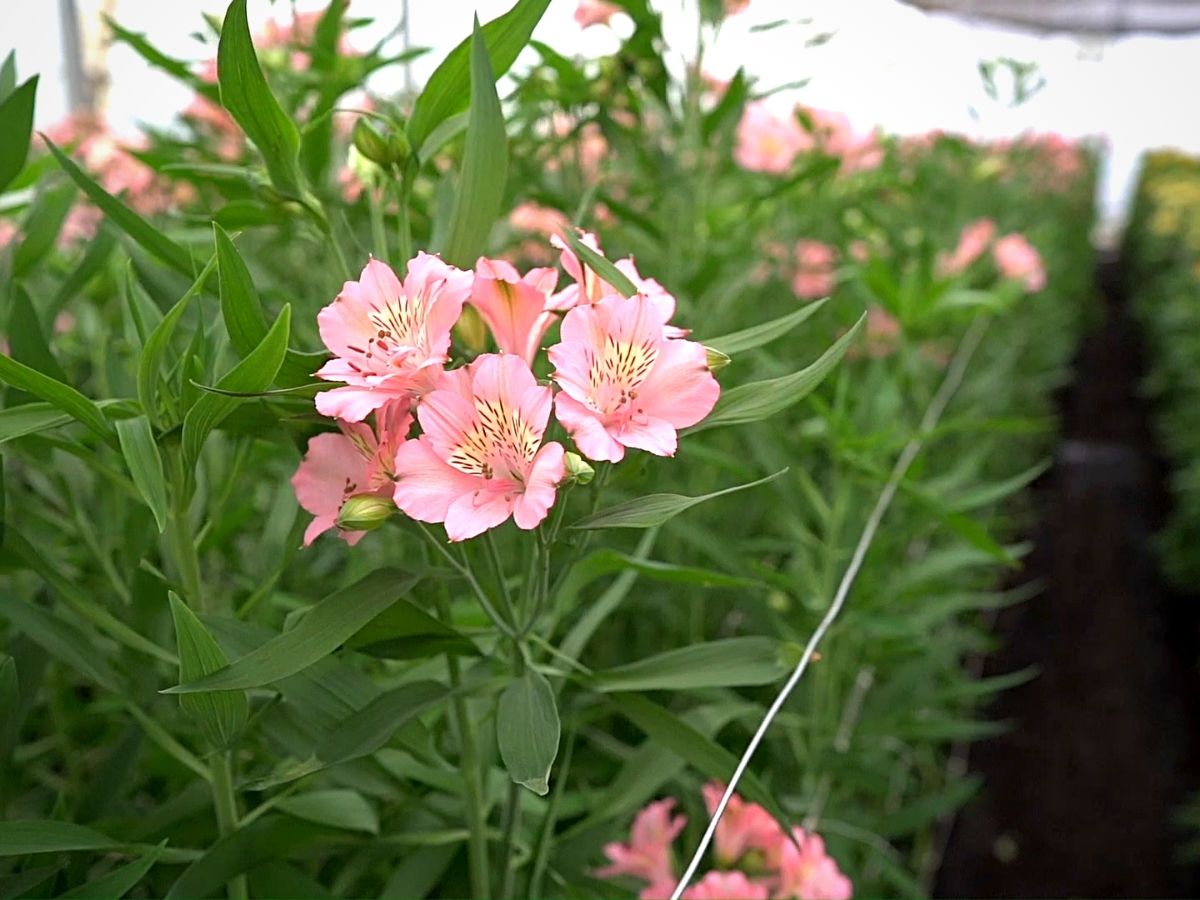 Rewards for Its Passion and Working With New Growers and Other Breeders
Jelle Posthumus, the CEO of United Selections explains that the passion of the flower breeder for creating quality flowers and working with new growers coming into the flower scene, as well as guiding and supporting them play a key role in the company's growth.
Jelle:
"Collaborating with our clients is also quite like working in a partnership in which we grow together. We advise them about the suitable varieties to grow and in the end, it benefits them, and also United Selections."
Jelle, whose favorite rose he says is the Rose Nova Vita, reveals that numerous growers have already invested in this variety, and many of these growers are excited about the rose. He adds that apart from Könst Alstroemeria, United Selections is also working with two other rose breeders.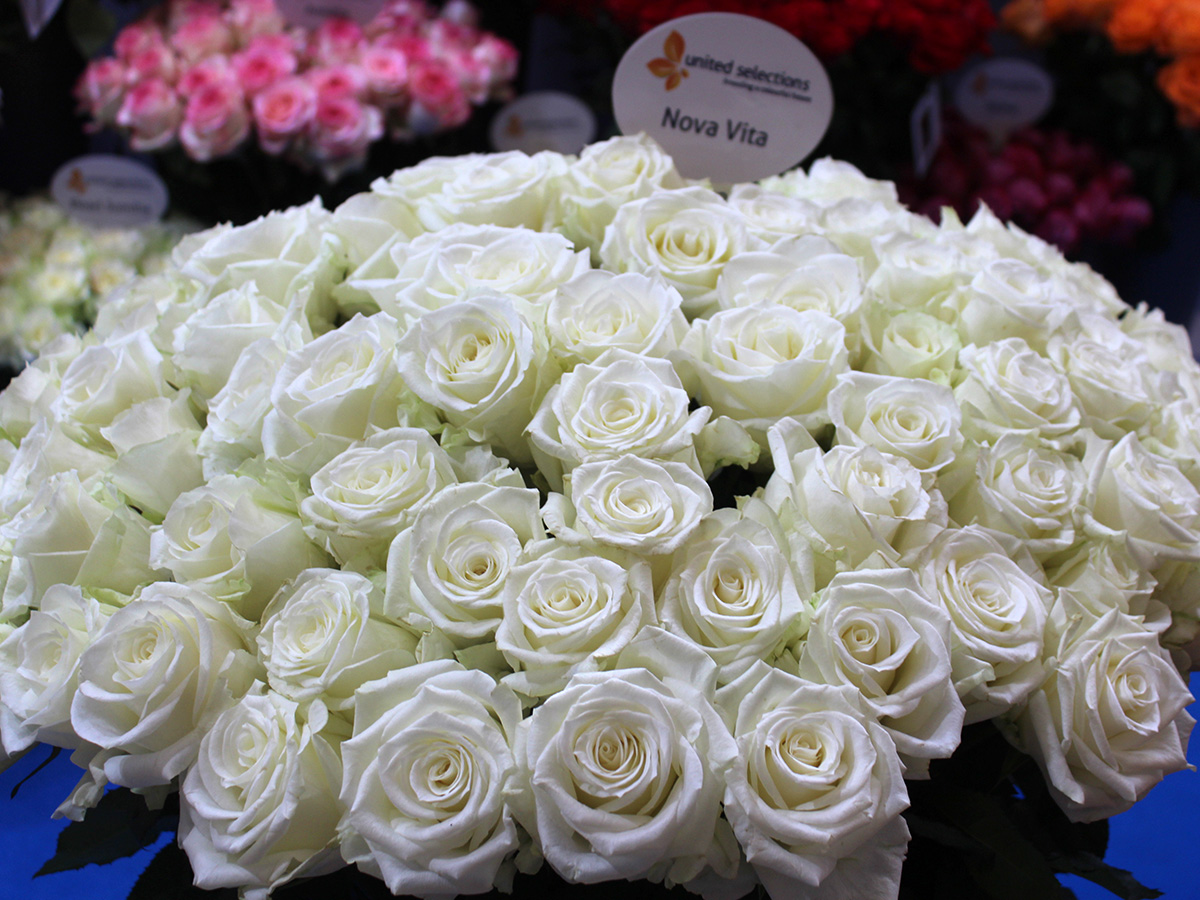 With Könst Alstroemeria, Jelle says United Selections is particularly collaborating in different regions where either of the two companies has facilities. This is a partnership that has been mutually beneficial in growing both companies.
Jelle adds:
"We are happy about our collaboration with Könst Alstroemeria. In the two years that we have worked together, we're seeing significant growth in alstroemeria cultivation in Kenya."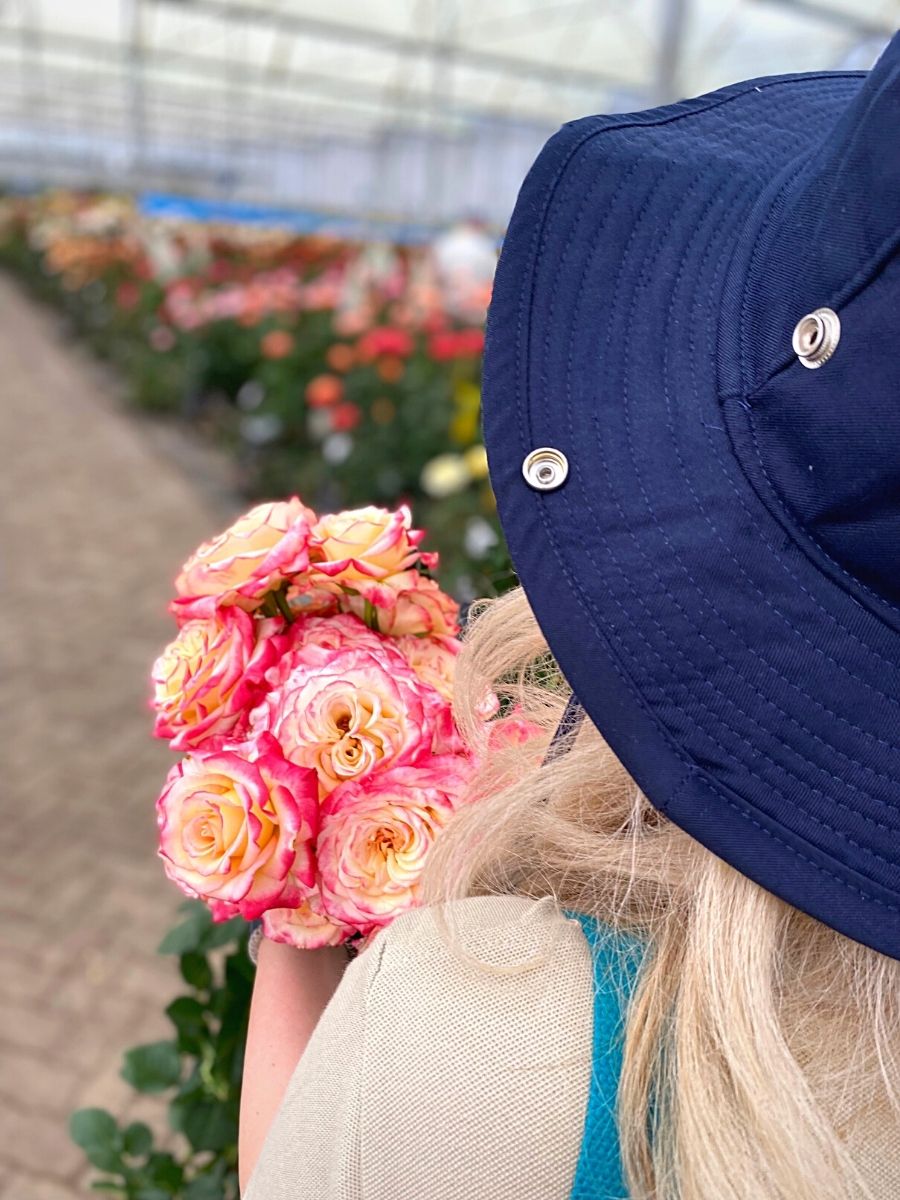 Collaborations That Help in Breeding a Colorful Future
Essentially, United Selection's idea of breeding a colorful future wouldn't be complete without the colors being pleasing or appealing to the market. This is why the notion of collaborating with the growers - and in turn florists and other customers - is a vital one.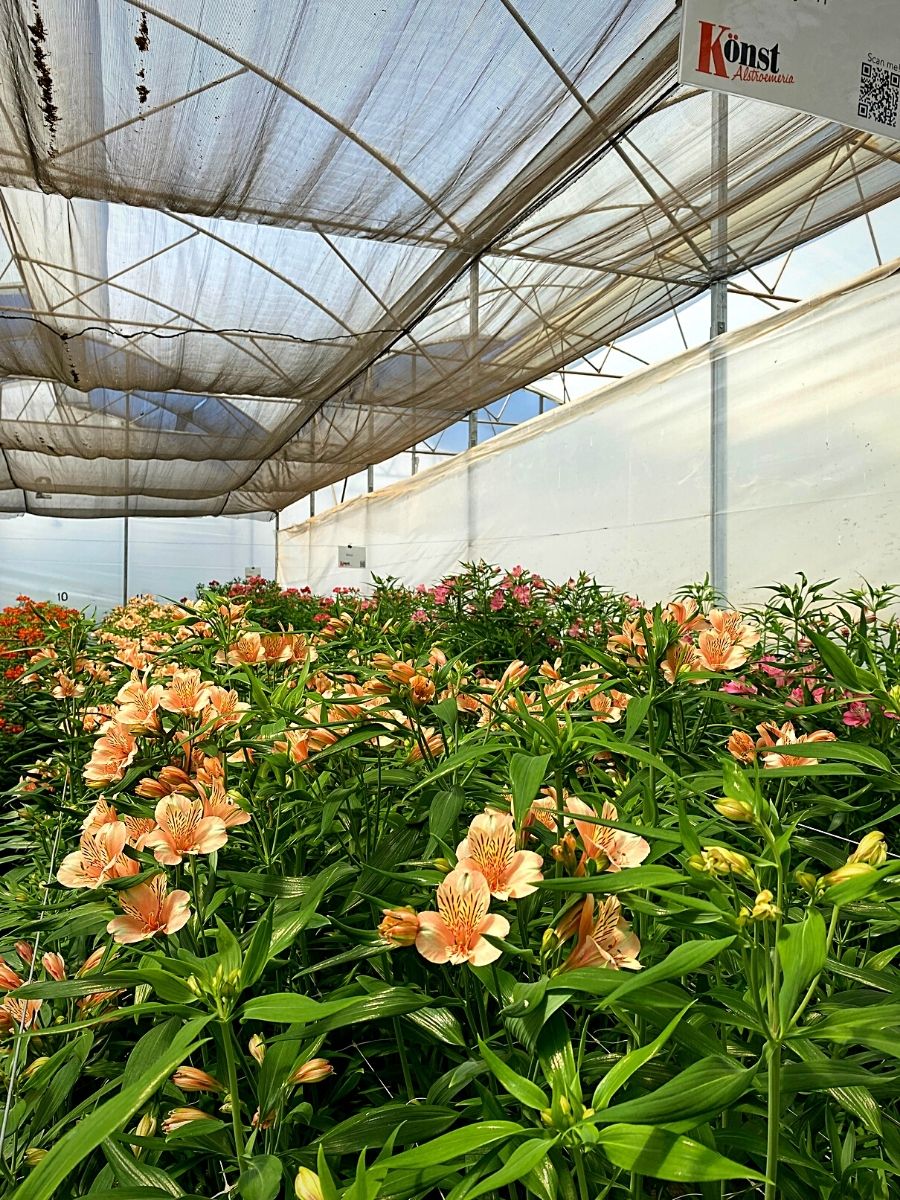 Once new varieties are bred and developed, they have to be introduced to the growers, who, according to Elvis Musyoka the sales manager at United Selections, are the most important component for the company. It is these growers who help bring out the true beauty of the new varieties that the company breeds.
Elvis:
"The flower market is quite dynamic and is always expecting new varieties. This is why we ensure to introduce between ten and fifteen new varieties every year."
And his work is to, thus, ensure that all the necessary details and information about the company's new breeds and varieties articulately reach the growers. This makes it easier for the grower to, in turn, make informed decisions about the variety they want to invest in.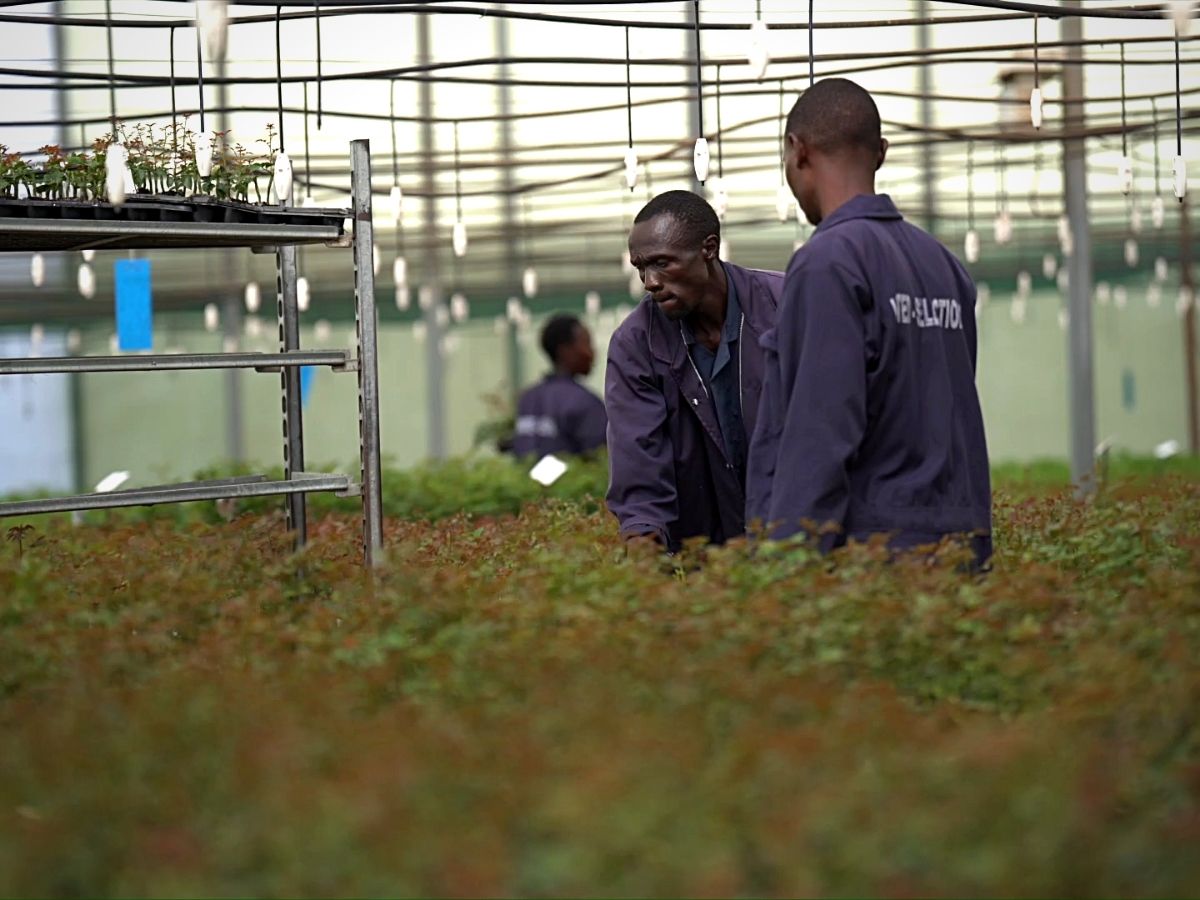 Edwin Kirwa, the marketing manager at United Selections adds:
"Likewise, through collaborating with florists, we make it easy for our colors to reach out there to our prospective markets. Our team is still quite young, knowledgeable, and passionate about flowers. This is why we believe that in the next, say, ten years we will have an even stronger brand."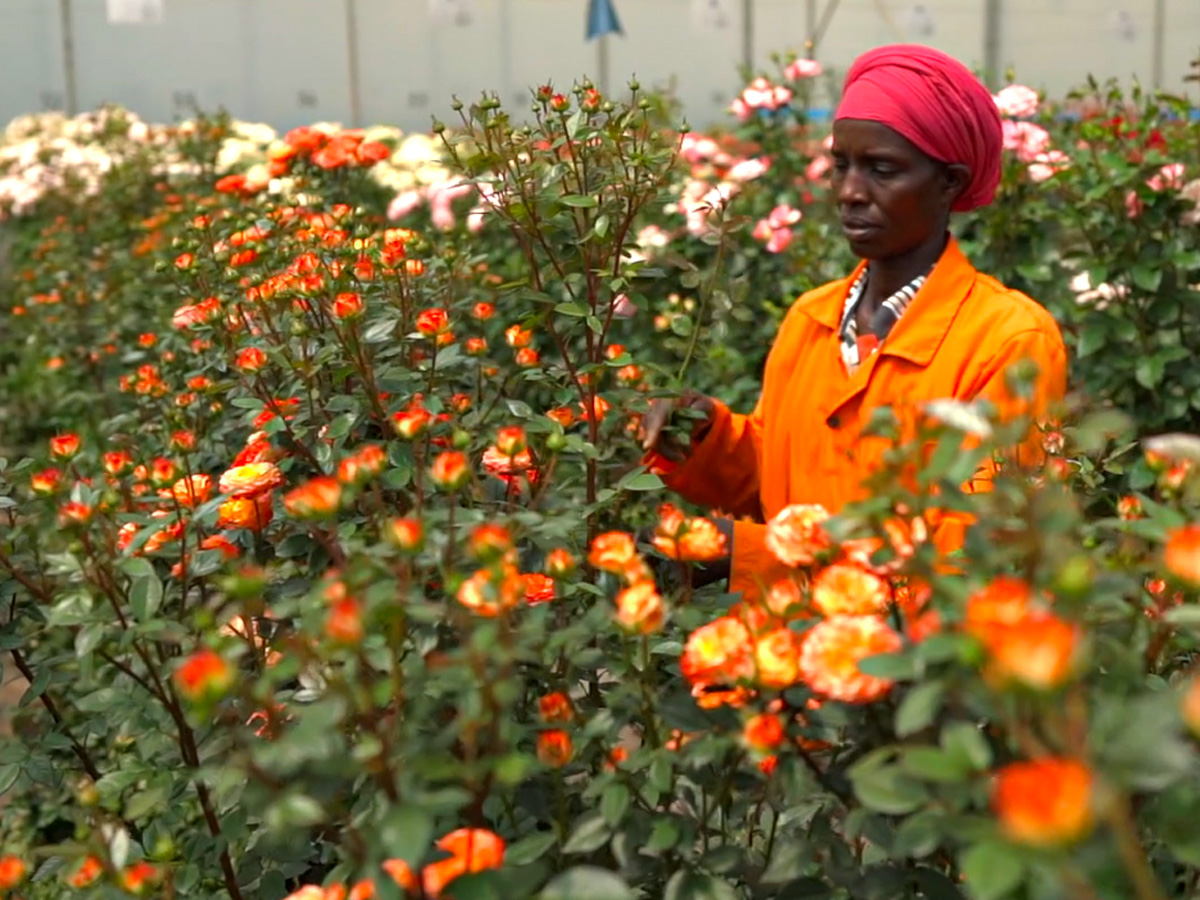 For now, the company's new varieties Rose Nova Vita, Rose Premium Class, and Rose Rise & Shine, are the ones doing very well in the markets. Its other varieties are equally performing well.
You, as well, can check these varieties out!
Photos and stills by United Selections (@united_selections).