Red roses can never, ever go wrong. Agree? Red roses have a way of conquering your every human sense because of their charming, sexy, and unique look. If you're an all-the-way red rose fan, these 11 passion red roses will most certainly steal every piece of your heart.
Passion Red Roses That'll Get the Best of You
Flowers, besides having a very positive impact on humans' daily lives, also have an important function when it comes to your sight. Specifically, red roses have the instant ability to capture your attention with the shape and opening of their extravagant petals.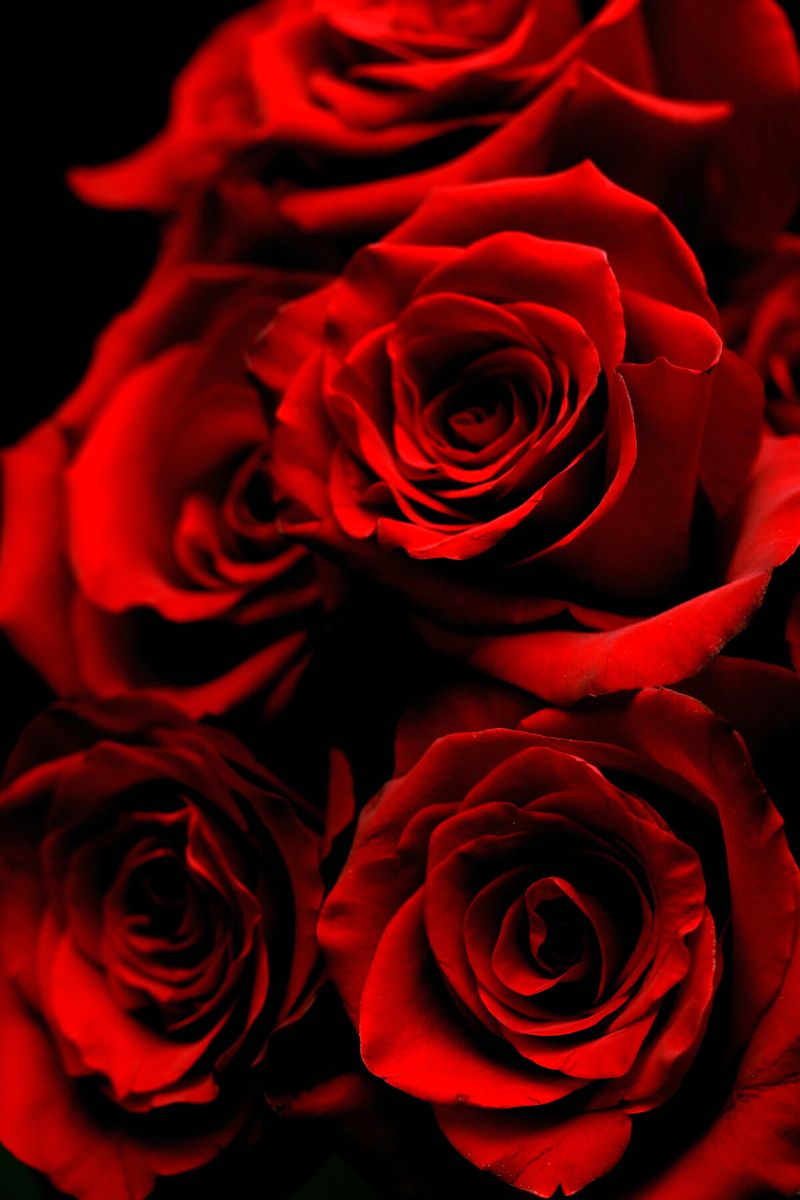 Not only that, but they have become one of the most popular choices when it comes to gifts and home decor ideas. Why have regular roses when you can have passion red roses? These are the top 11 best roses in passion red color that will represent Thursd's Floral Color Trend in 2023.
1. Rose Ever Red
Bred by De Ruiter, Rose Ever Red is officially declared by rose fans as one of the most conquering in the entire world. These outstanding passion red roses are the epitome of a red rose, with their bright red color, big head size, and symmetry, what true red roses should look like. Read all about her in the article 'Pure and Truly Deep Red… Every Lady Deserves Ever Red Roses'.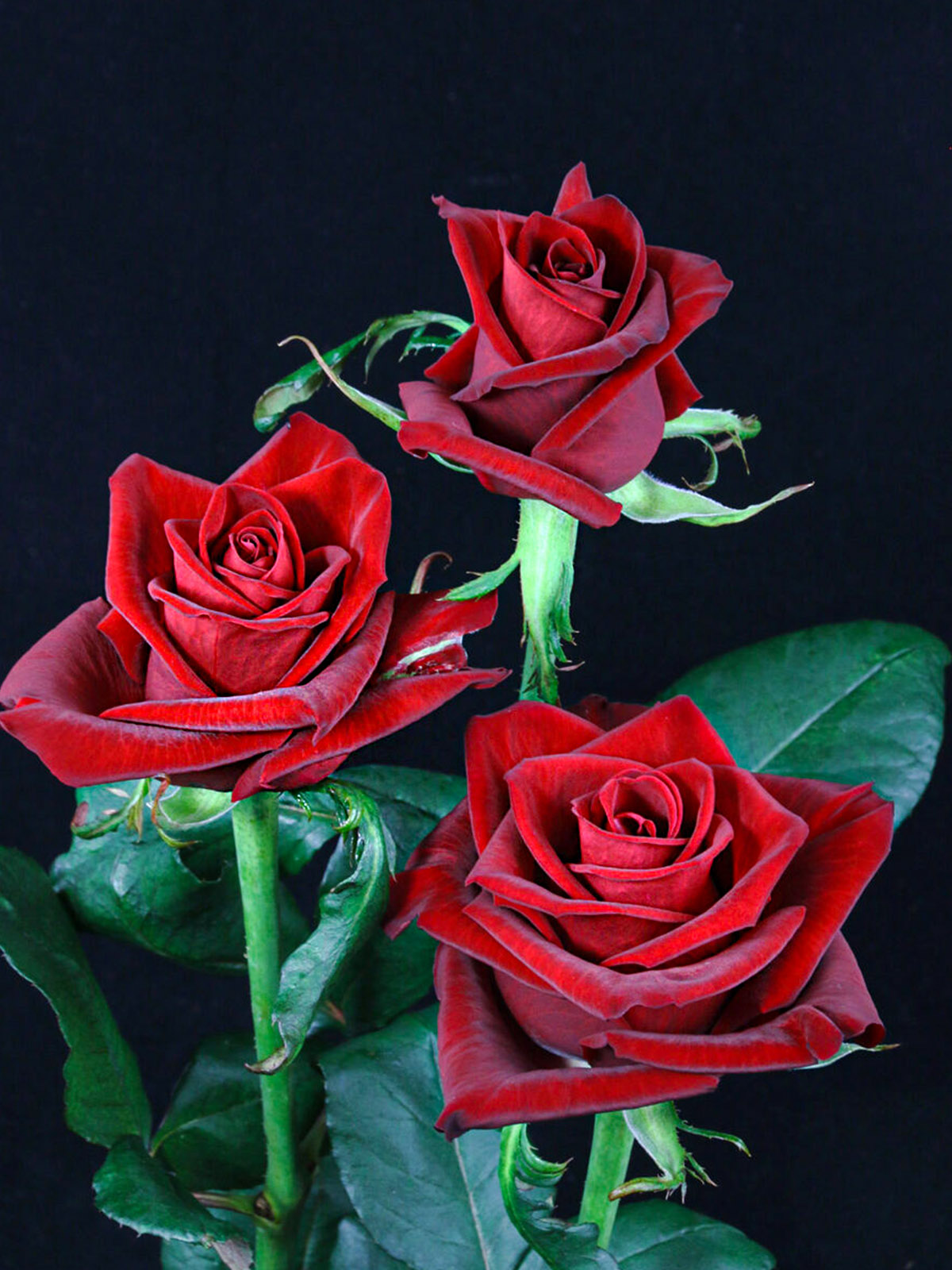 2. Rose Passion Blossoms
What is love? It's Rose Passion Blooms by United Selections! This scrumptious rose is wrapped in a unique tone of passion red, ready to keep you company and motivate you to find your everyday passion. Flowers are very helpful when it comes to making you see the power you have over your life and how you can chase those deep passions of yours.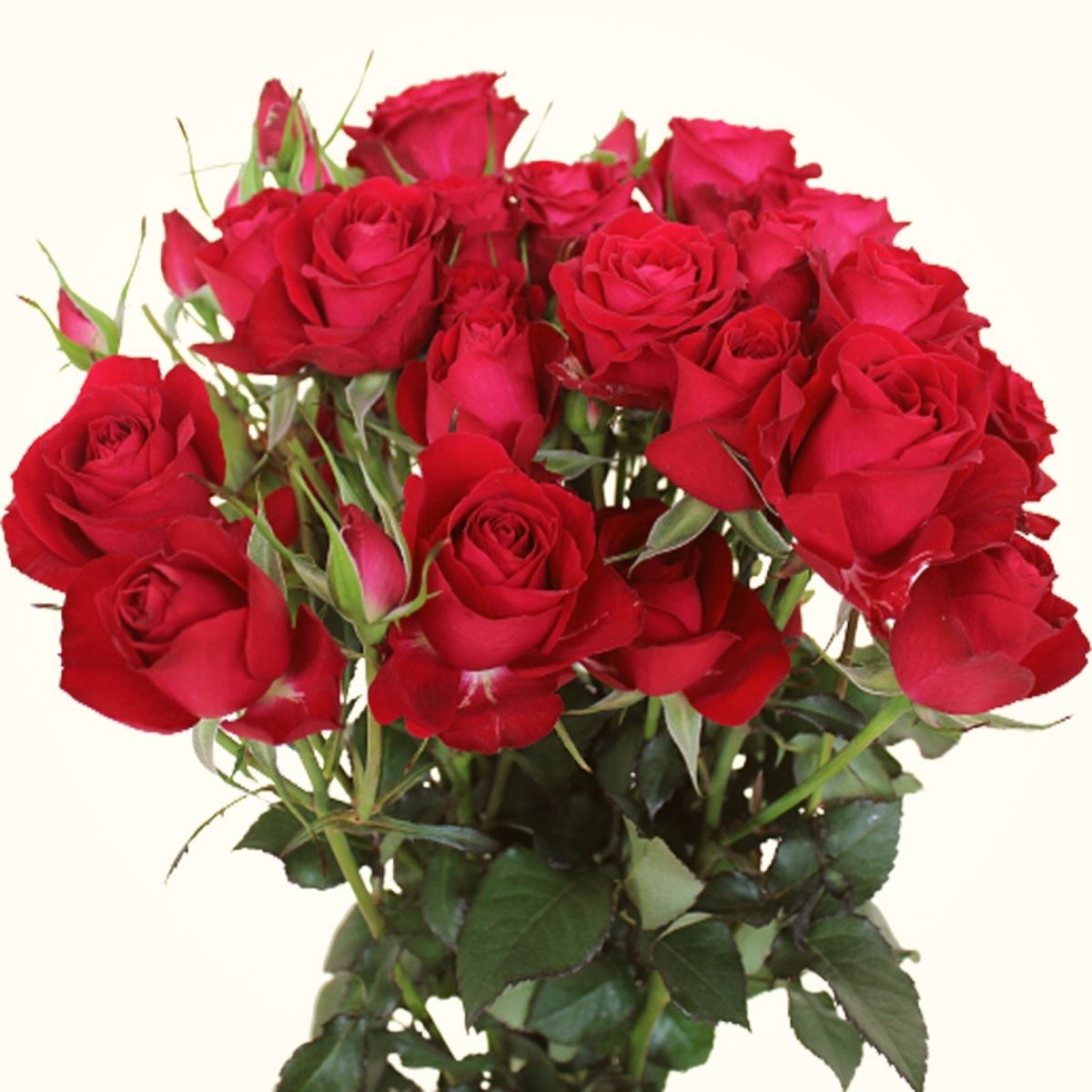 3. Rose Tess
Ahhhh... Another all-time favorite of many. A real English red rose from David Austin, Rose Tess is very opulent and oh-so-romantic. She exudes effortless elegance and stunning beauty with deep, dramatic ruffles. Rose Tess is a big, velvety-textured crimson bloom that is abounding in power and passion, making her another one of the 10 best passion red roses.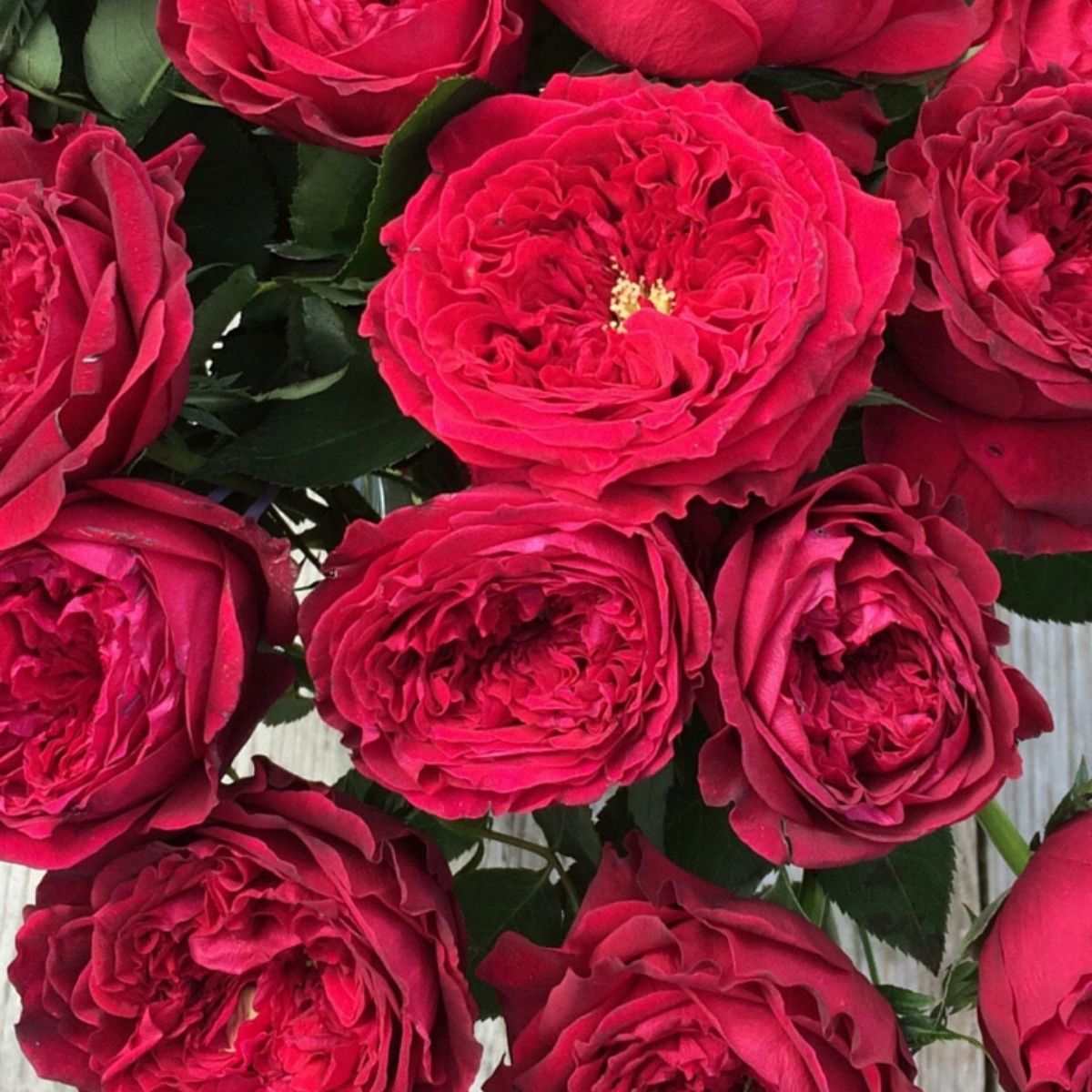 4. Rose Hearts
The breeder responsible for this red stunner is Jan Spek Rozen and we give them all the kudos. Not only did she win the Best Standard Rose at the SAF Outstanding Variety competition, but also won Best of Show. This passion red rose has a way of showing its immense capacity for love through the heart shape in my center.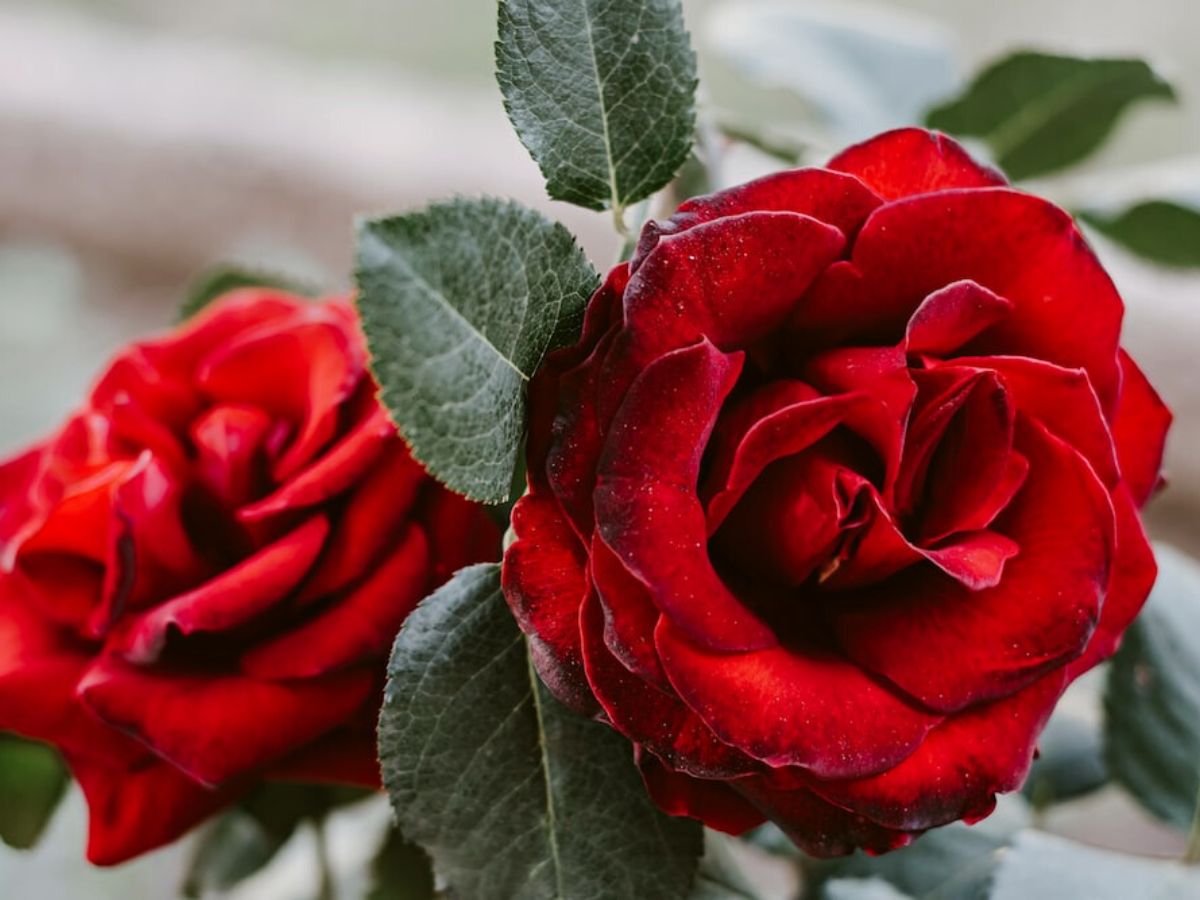 5. Rose Red Tacazzi
This distinctive rose is one with many shades of red. Rose Red Tacazzi by Dümmen Orange combines well with other colors but also has a beautiful appearance in mono bouquets. Red Tacazzi practically has no thorns and offers long-lasting pleasure with an excellent vase life of 14 days.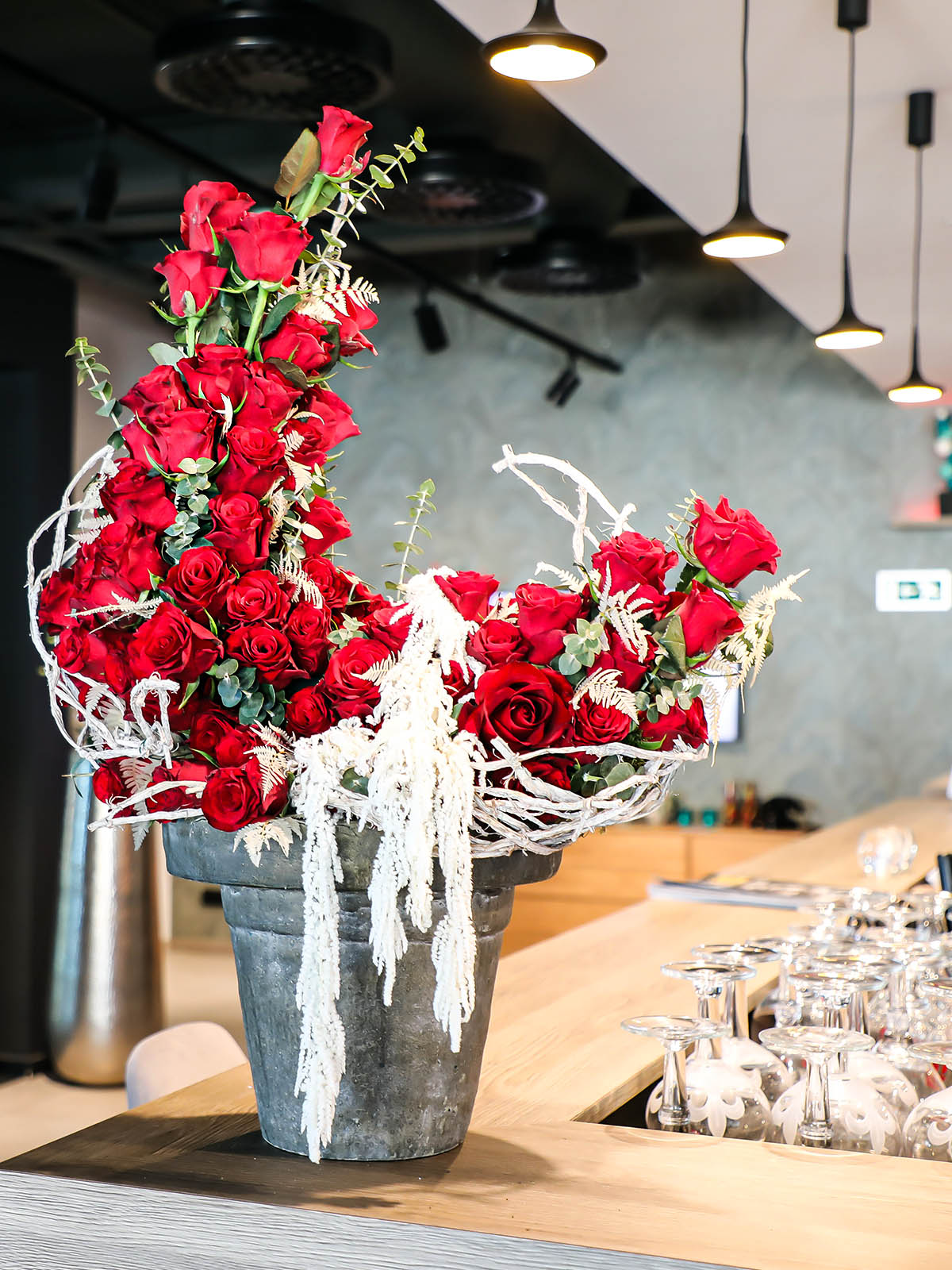 The uniquely fringed bloom opens in different stages and the red glow will surely warm the heart of everyone that receives it. Definitely one of the 10 best roses in passion red color! Never heard of Tacazzi Rose? No worries, read the article 'The Need-to-Knows of Rose Red Tacazzi+' to be covered.
6. Rose Red Calypso
Luckily, there is an infinite world of red roses to explore, but only a certain amount of them really capture your eyes and heart at a full glance. Red roses have managed to woo us for decades, and the Red Calypso roses from De Ruiter have already proven that they can do just that. Curious to know more about her beauty? Make sure to tune in to the article 'Go Fashionable and Timeless With the Red Calypso Rose'.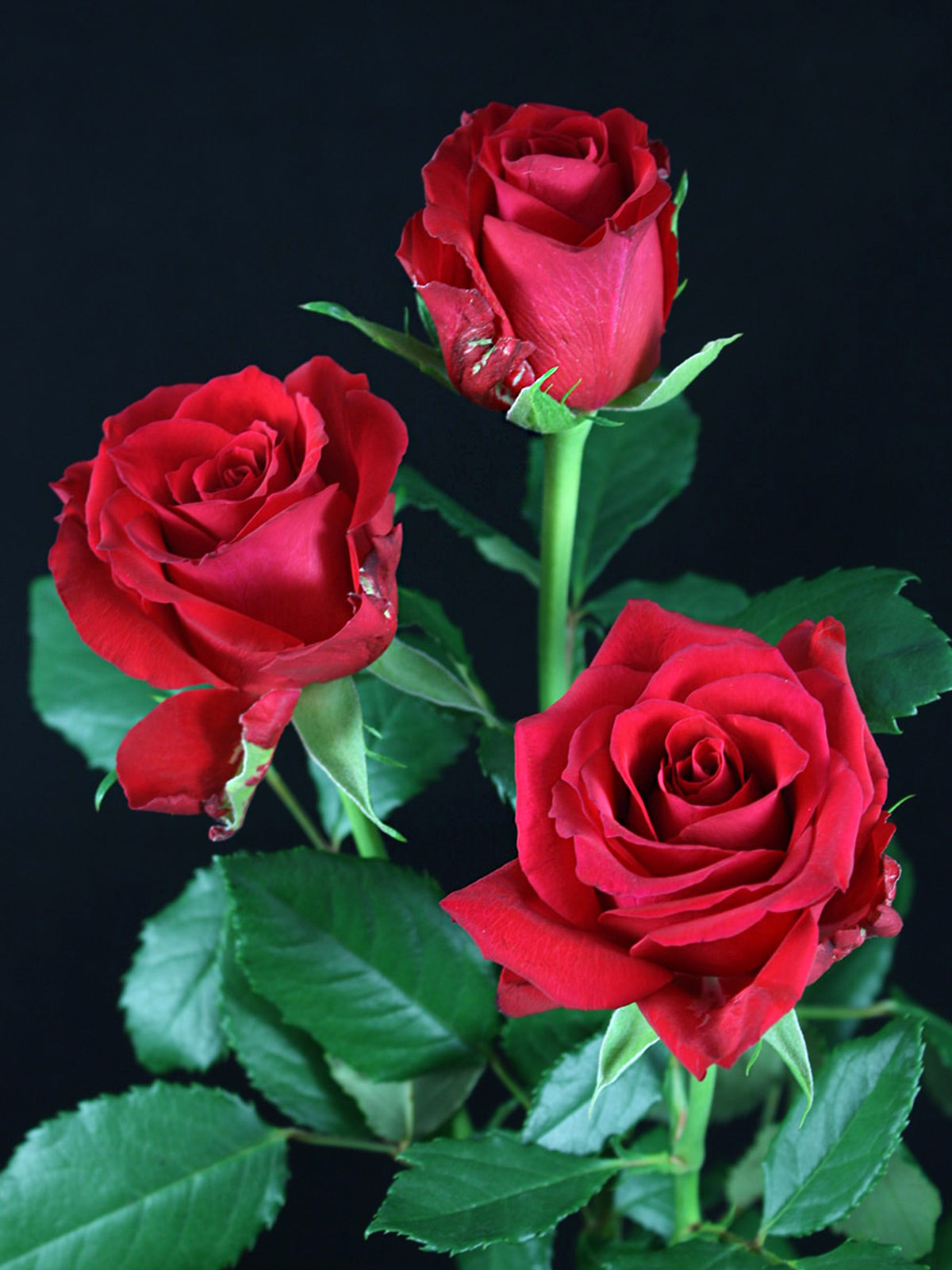 7. Rose Monte Carlo
Did you know Rose Monte Carlo was named after the famous city-state by the Mediterranean Sea? Just as the rich and famous go there to try to increase their winnings, Monte Carlo is a winner itself. Rose Monte Carlo is a beautiful dark red rose with a full large bud. The splendid deep red has a velvety feel and gives the rose a luxurious look. No wonder it makes part of the grand 10 best roses in passion red color.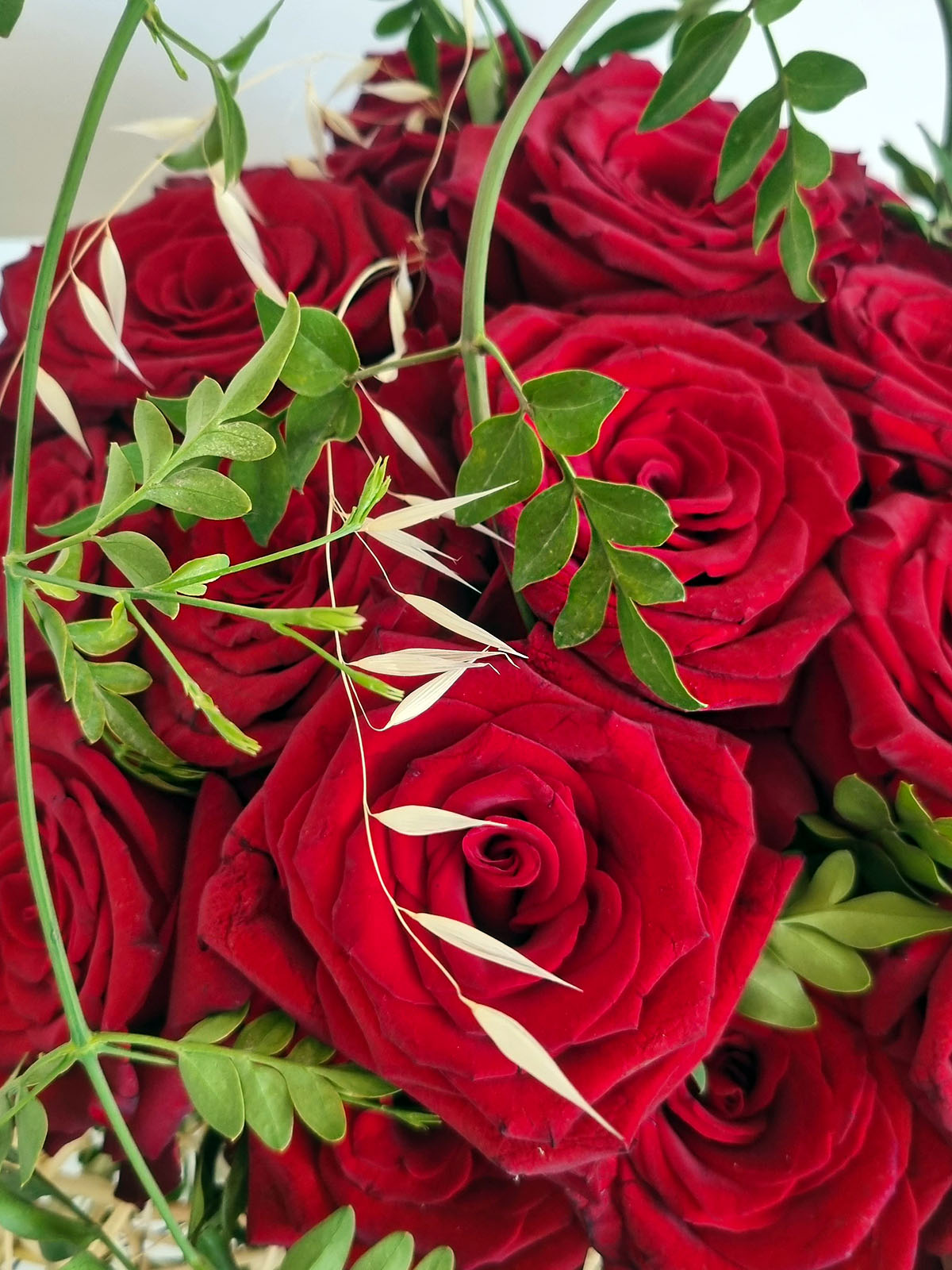 8. Rose Madam Red
Known as a very popular choice to gift for Valentine's Day, Rose Madam Red has a quick way of getting into your eyes and heart. Stop and stare and she'll have you forever! Madam Red is a blood-red rose, a true class of its own. It's a great rose for special days with your loved ones, like Valentine's Day.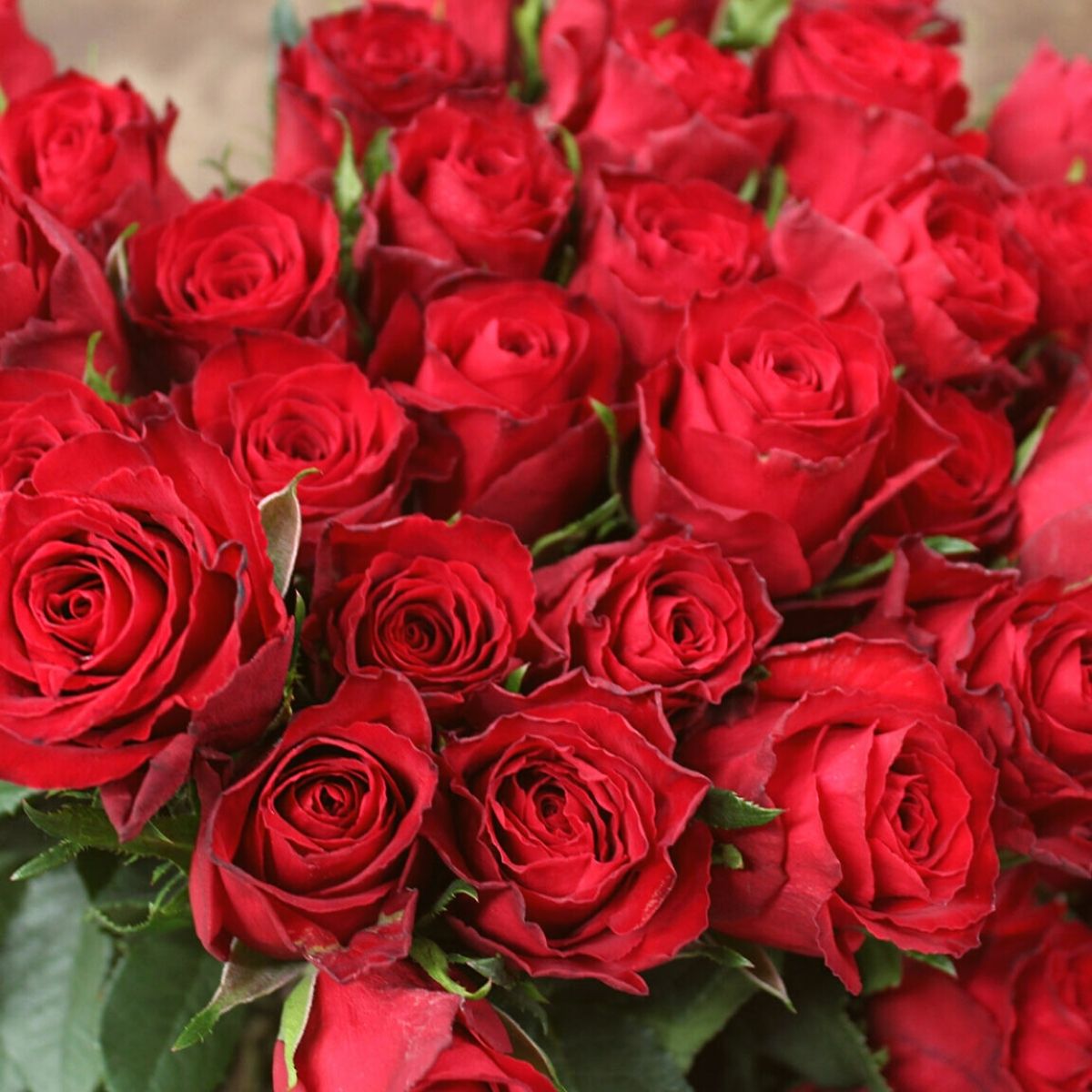 9. Rose Red Sensation
Her beauty will take you to the moon and back. Spray Rose Red Sensation by Dümmen Orange is a full dark red spray rose with a sturdy stem and beautiful round-blooming large flowers. Along with that, she's considered among the 10 best roses in passion red color because of her uniform flower shield, which makes it a very pleasant rose to work with and enjoy both in bouquets and in a mono bunch.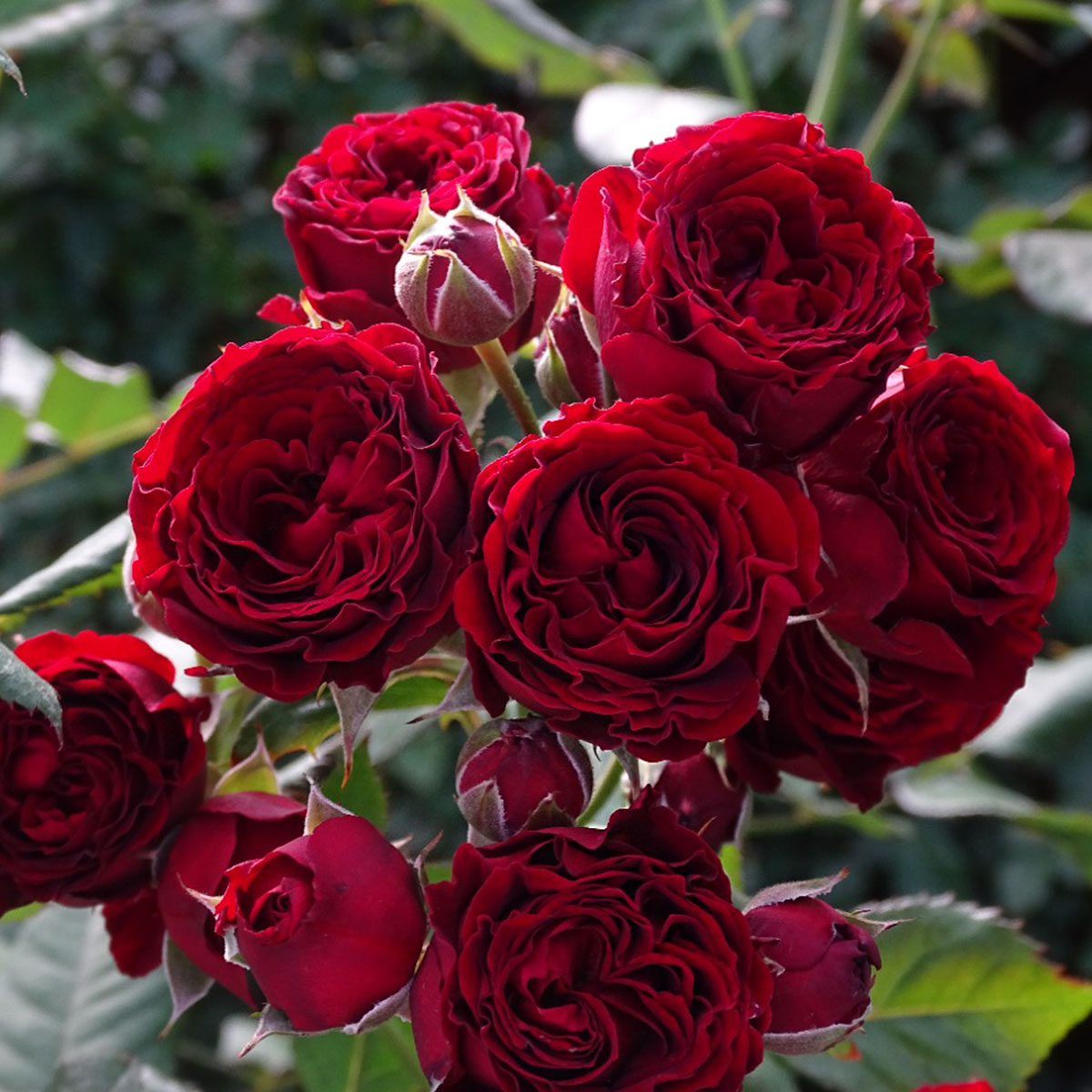 10. Rose Red Bentley
Meet Rose Red Bentley, bred by Select Breeding. All eyes are on this beauty because her intense red color will mesmerize you upon first sight. Rose Red Bentley features very long stems and vibrant red petals with a catchy velvety red hue.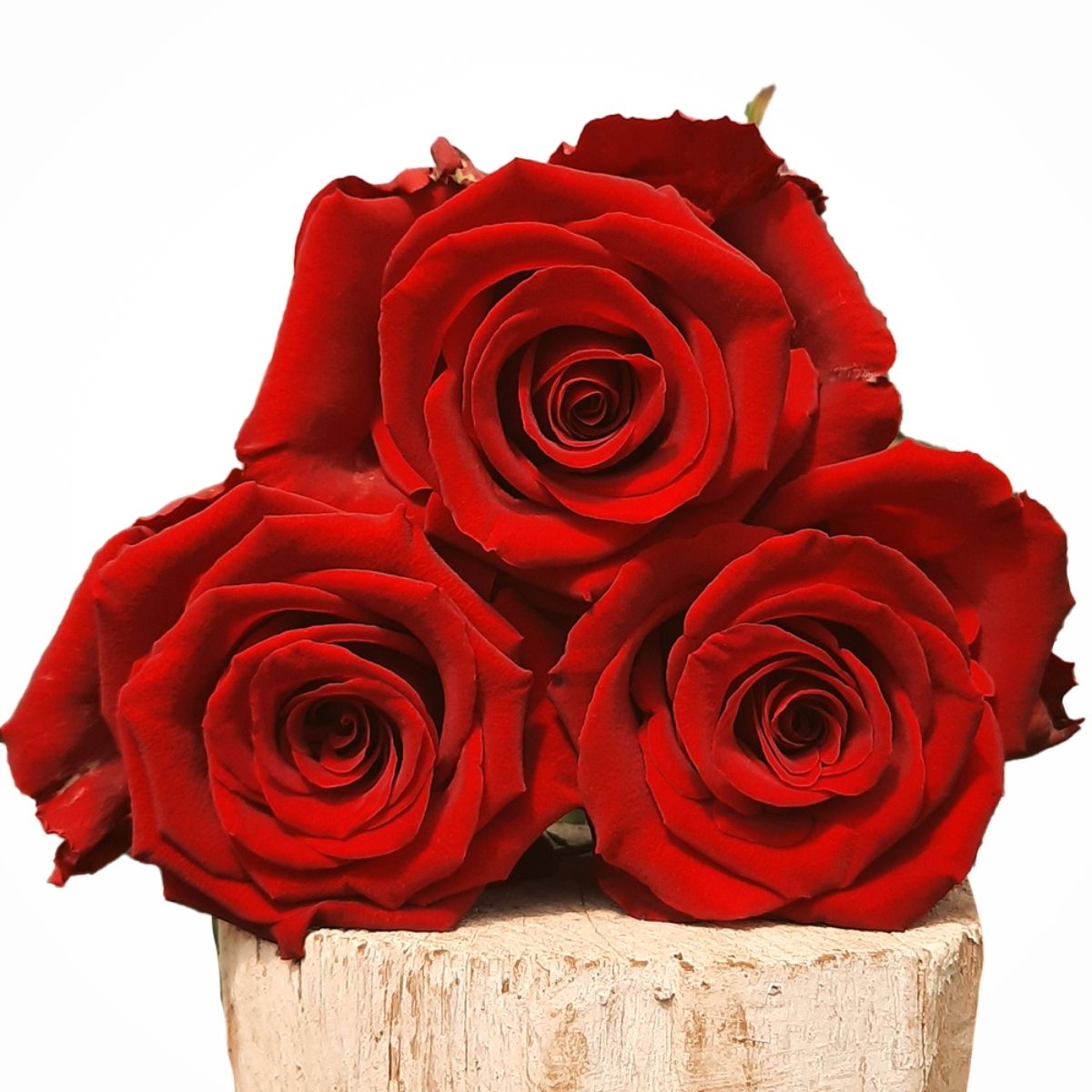 11. Rose Bellalinda Love
One of the newest additions to the Continental Breeding family, Rose Bellalinda Love captures the attention at first sight. This spectacular Passion Red spray rose will add the right amount of drama to floral bouquets.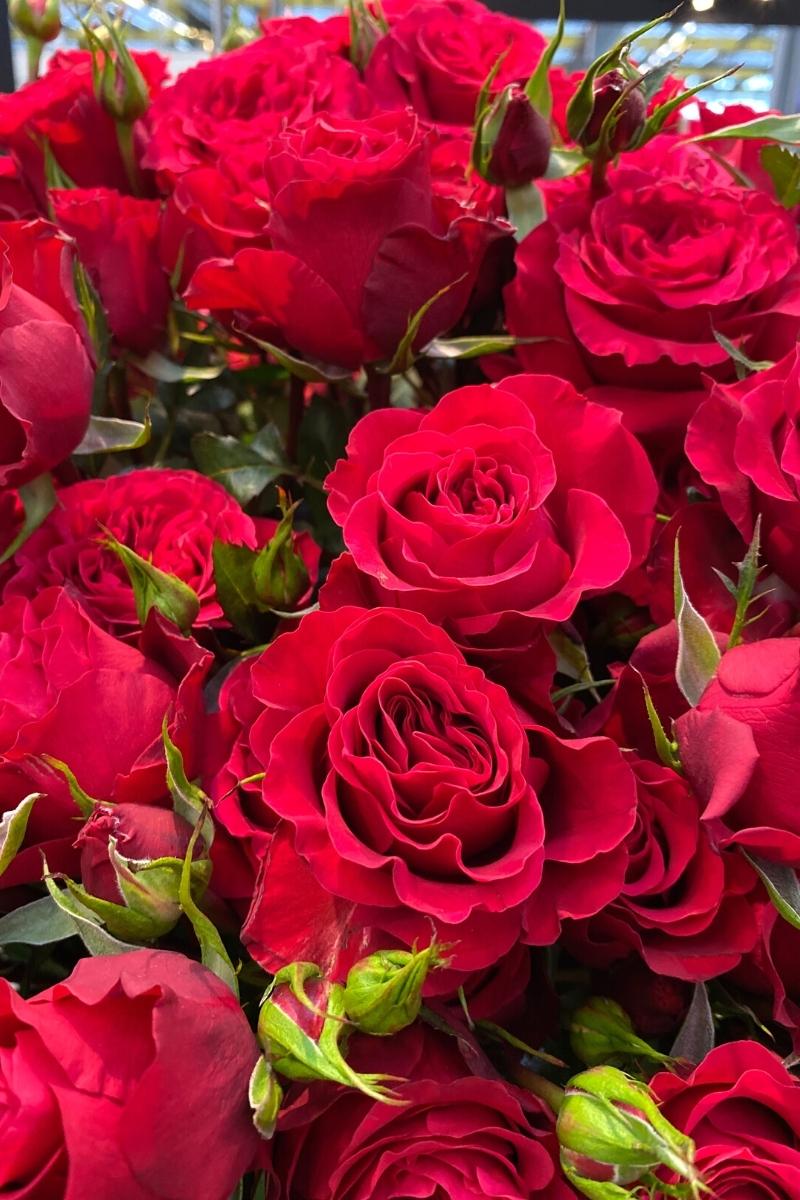 Are you convinced now that passion red roses will undoubtedly conquer your heart? Red roses are taking over the world and making passion spread all over. If you haven't read the article 'Thursd Floral Trend Color 2023 - Passion Red' to know all about the "it" color of 2023, don't miss out!